Best Cam Sites with Show Recording
Last updated
September 10, 2020
Revisiting past enjoyments is a great fun, especially if it was an especially sensual experience. It's why people make homemade porn videos; reminiscing about past sexual pleasures is just really gratifying. For that end, here are 5 cam sites with a show recording feature, so you could rewatch your private cam shows at your leisure.
---
CamSoda.com
Among the cam sites that allow show recording, CamSoda is one of the very few that offer it for free. While not all of its models enable this option, many do, and when they do, it costs nothing and you have the video of the show in perpetuity.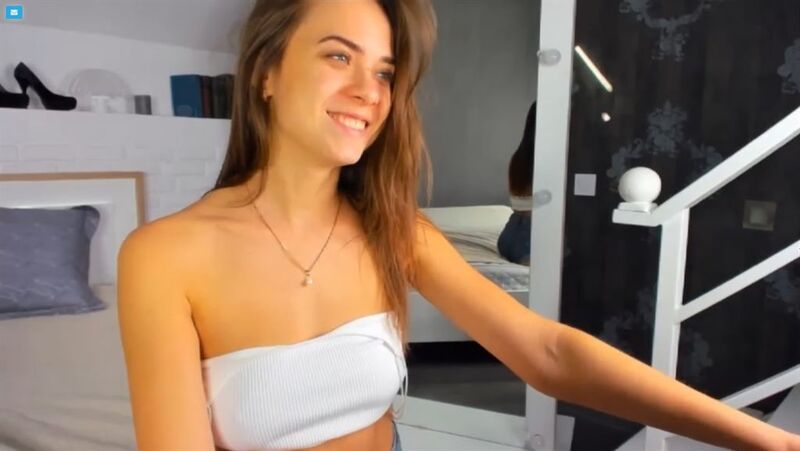 CamSoda puts its models on full display, letting you see them nude and in action before you even need to spend a penny. This is why most here prefer to just stay in the open chat and enjoy the model's show for free. It's also why some models here charge an exorbitant price for a private show - they know they can get more from tips in the free chat.
Surprisingly, though, the average price of private here is $2.70 a minute, and includes free cam-to-cam and two-way audio. Like with show recording, not all models enable this, but when they do, it costs nothing. You will, however, have to sift through the site's average of 800 live cams to find the cheaper ones, as CamSoda has no option to filter by price.
Adding to that, CamSoda's search and categorization, by and large, are not the best. They're inaccurate and unreliable, which is a shame, since there are a lot of webcams here, and most of them are great.
Luckily, this is CamSoda's only glaring issue, and it's easy to overlook it thanks to the site's general excellence. It works smoothly on all devices, even on mobile. In fact, it's one of the only mobile cam sites with c2c, and is generally the best cam site for phones in my opinion. It also features a mass video preview feature for its rooms, that can help you circumvent its lackluster filtration options.
The video quality of its streaming is also noteworthy, as many cam rooms here are in HD and look absolutely amazing. The webcams models are just as stunning, with many of them using tip-controlled toys to give you another reason to tip them.
As for the show recording, once you click Go Private in a model's cam room, a prompt will appear to let you know the price per minute and whether the model allows c2c, 2way audio and/or show recording. After you record a show, you can watch the video by clicking the my media button at the top. It's all really convenient and straightforward.
---
Flirt4Free.com
If you're looking for private shows with ravishing webcam models, then Flirt4Free is a good place to start. Directing a live show with a performer who's hotter than any person you ever saw in real life is only made better by the fact that this site automatically records and adds your private shows to your collection.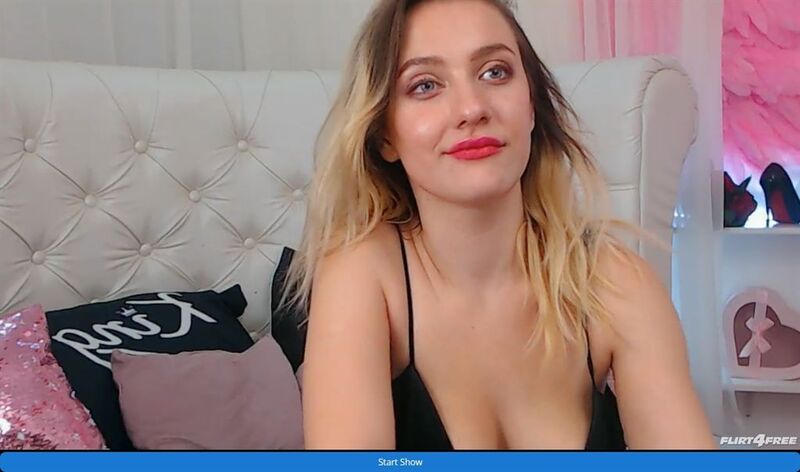 I'll start with the obvious downside to Flirt4Free: You can rewatch these videos for free for a week, but, after that, you'll need to pay to rewatch them. You can sign up for a VIP membership to be able to rewatch them for free whenever you want, but it costs a monthly fee. You do, however, get a ton of other benefits from it; Flirt4Free is easily the cam site with the best VIP membership around.
Aside from that, Flirt4Free is among the best virtual cam sites in the business; It has around 700 live webcams at any given time, and most of them are in either 720p HD or full 1080p HD. The models, as I've mentioned, are some of the most gorgeous performers you'll ever lay your eyes on, and they're incredibly professional.
The prices of the webcams here are a bit all over the place. The prices range from a measly $0.45 a minute to a staggering $10.8 a minute, but, thanks to the option to sort by (View By) price, you can easily find girls that fit your budget. I've noticed that most models here charge around $3.60 per minute, but there are hundreds that charge less and are just a fantastic. 2way video and audio are also freely included in every private chat, which really balances out the costs if you frequently use these features.
The selection of models, though, is a bit of a different story. While Flirt4Free has cam girls and boys of all shapes, sizes, ages and colors, the vast majority of performers here are young Caucasian US residents. If you prefer your models to speak English, then this site will fit you like a glove. If not, though, you'll have to filter specifically for the models that suit your tastes and be prepared for a less-than-average amount of them on offer.
Doing so is at least convenient, since Flirt4Free's categorization system is far better than that of CamSoda's. Its search engine is quite unhelpful, but if you use the site's extensive filtering options, you're going to get what you want in no time. There's also a whole section of the site dedicated to fetishes, with blogs, articles and an active forum, so if you're a kinkster, I suggest you head there first.
---
Stripchat.com
Stripchat is the only site that lets you search for Recordable Privates (rooms where show recording in private is enabled). On top of that, once you record a show, you can rewatch it for free whenever you want to. That alone should be enough of a reason to give this site a try, but Stripchat offers much, much more than just that.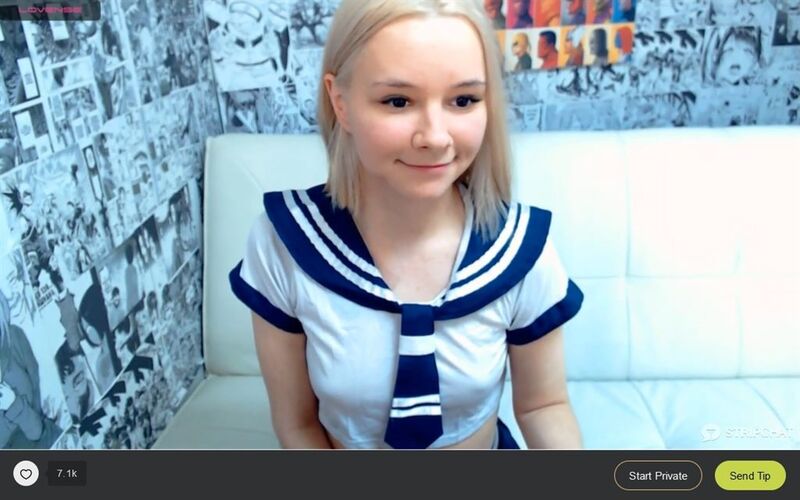 As I've eluded to before, Stripchat is one of the best freemium cam sites on the web. It features a staggering amount of cams (around 2,500 live cams at any given minute, to be more precise), and has a ton of HD cams and beautiful and experienced models. You'll have a ton of variety of both models and chat types. Stripchat's models love using tip-controlled pleasure toys to enhance their viewers experience. It's also the best site for watching a couple on cam, both straight and lesbian couples, since it has such a robust selection of both.
Also, unlike most tip-based cam sites out there, Stripchat has a functional search and categorization systems that, while not as accurate as most premium cam sites', is helpful enough to be a useful tool. You'll most likely also need it due to the vast amount of cams on this site.
And, if you have a VR headset, Stripchat should be at the top of your list of cam sites to visit. It's the only one in the world to feature virtual reality cams, and has a decent amount of them to boot. They usually cost more than the average cam show on the site, but they're more than worth it. I mean, they're in 4k and you feel like they're right in front of you. You can't get that anywhere else.
But, if we're on the subject of price, let me just mention the fact that, on top of everything else, Stripchat is also cheap. Like, surprisingly so. On average, you'll be spending about $2.10 a minute on private (non-VR) shows on this site. Going cam to cam will sometime cost you extra (up to three dollars per minute extra, in fact), but the vast majority of performers on this site don't charge anything for it, and even if they do, they only charge a dollar a minute, or less.
And, as I've mentioned, you're free to record your shows, but only if the model with whom you have your private show has enabled the recording option. Not all models choose to do this, but you will know it beforehand. When selecting to Start Private you see the message "You can save this show", then you can go ahead and do so. As soon as the show is finalized, you will be asked whether you want to save its recording to your collection (found in My Collection). Hit "save", and it will appear in your video gallery so that you can access it and re-watch it anytime.
---
ImLive.com
ImLive is among the cheapest cam sites in the world, which is surprising, since it's also one of the best premium cam sites in the industry. You'd expect a site with such low prices to compromise on quality, but not ImLive. It maintains a high level of camming and retains gorgeous, professional performers who are experienced in all manner of performance acts.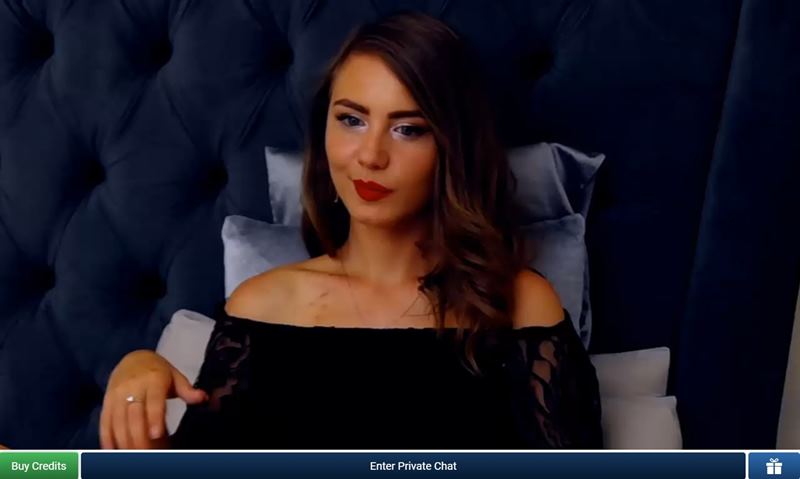 Let's start with the aforementioned affordability of the site: A private cam show on ImLive will cost you, on average, less than $2.00 a minute, and will include free c2c and 2way audio. The site also encourages you to stick with it in the long run by giving you more and more benefits and discounts the more you spend on the site. You can get to a point where every credit you purchase here costs you 30% less.
On top of that, ImLive has a bunch of other features that enable you to save money, like discounted block sessions (long shows you pay a reduced price for up front), fan clubs, cheap group shows and special deals, like the one in circulation as of this writing, which gives away $50 worth of credits to new ImLive members.
The unfortunate thing is that, while you're always free to record your private shows, watching them later costs money. While in a private chat on ImLive, you can click an icon at the left of the screen to record the video. You choose when to start and when to end, so pay attention, since you'll later need to pay to rewatch it and the cost differs by video length. Once you purchase a video, it stays free for 3 days, after which you'll again need to spend credits to make it available.
It's a shame, since this site is generally fantastic. You get a selection of around 700 cams to choose from, many of which are in HD, and they're usually hosted by incredibly sensual, talented and beautiful performers. Most of the models here are Latinas, but you can easily find Europeans, Asians and Africans as well.
Finding them is also a cakewalk, since ImLive's search and categorization systems are accurate and user-friendly. The site also offers an exclusive feature called Fulfill your Fantasy, which allows you to write down what you want out of your camming experience and have the model vie to be the ones who make it come true.
Having a hard time choosing which cam to watch? ImLive's Multi-Viewer has you covered. It lets you watch 6 live chat rooms at once, on the same screen. They load and run surprisingly well considering it's 6 different streams from all over the globe. Ultimately, ImLive is perfect for those of you who aren't rich and can afford anything. It even has the best free trial period, so you can try it out for free. Sure, your recorded shows will cost you money to watch, but when prices are so absurdly low, I find it hard to complain about such things.
---
Chaturbate.com
While its true that Stripchat has a ridiculous amount of high quality webcams, Chaturbate still manages to blow it out of the water, both in terms of quantity and quality. It has around 7,000 webcams on the site, and while a large amount of those are by casual exhibitionists, it's still ten times the amount of cams that ImLive boasts.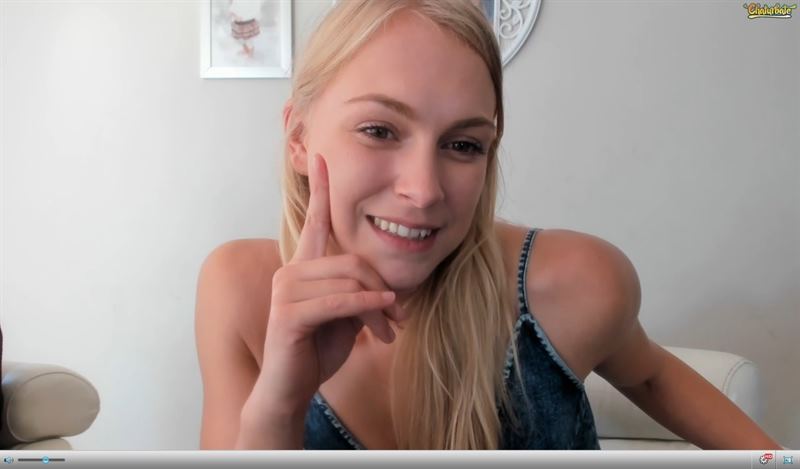 As I've mentioned, they're streaming quality is also top-notch. While there are literally thousands of web cams here that aren't in HD and basically look like security cam footage, there are just as many beautiful looking HQ and HD cams here, and when there are so many webcams in general, that means a lot.
You can take your time to sift through Chaturbate's pages upon pages of webcam rooms and just be floored by the massive collection that you're presented with. There's no video preview feature, and the search and categorization features are as helpful as you'd expect from a freemium cam site (that is, not a whole lot), but when shopping around is so fun, that's not much of a detriment.
Chaturbate is ludicrously cheap, with private shows averaging around $1.10 a minute. While the top models of the site tend to charge much more than that, if they even accept private invitations at all, there are simply so many low-cost cams here that you can always find a show that fits your budget, no matter how tight it is.
Many of the webcam models on Chaturbate also include free show recordings with their private shows. All recordings of over 30 seconds are added to your personal collection, and you can watch them again whenever you feel like. That means you are free to record anything in private at any time you want, you won't be spending a dime to watch it again, and you can do so at any time you want. That's as much freedom with show recording as one could possibly hope for.
So, why is Chaturbate so far down on this list? Well, this is a list of the best sites for private show recording, and Chaturbate's private shows are unfortunately not up to par. Many models don't even enable the option to ask them for a private show, since they make so much money in tips by staying in the free chat that it simply won't be worth it for them.
But, even when you find a model who does accept private invitations, you're not going to have an option to cam 2 cam with her. That's because Chaturbate has not implemented an easy c2c feature, which is a damn shame. I've written a whole guide for a c2c workaround on Chaturbate, but, it's frankly a hassle, and not as reliable as just having it as an optional feature to begin with.
---
In Conclusion
I'm not a sentimental person, but I do enjoy rewatching my favorite private shows. These sites not only enable this, they are fantastic for it; From their video quality and top-tier performers, to their low prices and interactive features, all five of the sites above are a blast to use and get my wholehearted recommendation.
But, if you're simply looking for the best option available for you, and prefer to stick with one good cam site, then I suggest you give CamSoda a try. It has a nice selection of sex chats, amazing quality of both performers and cams, low prices, and free c2c and show recording.
Really, you can't ask for much more than that.