Cam Sites That Are Free to Try Out
Last updated
August 06, 2020
It's always better to try out a product before acquiring it, and that's doubly true for anything you purchase online. Below is a list of the 5 best cam sites that have a free trial. Use it, try them out for free, and save yourself time trying to find them by yourself.
---
ImLive.com
ImLive always seemed to me like a site that's just hankering to give its members things for free. It's among the cheapest cam sites in the industry, but still manages to boast the most generous rewards program I've ever come across.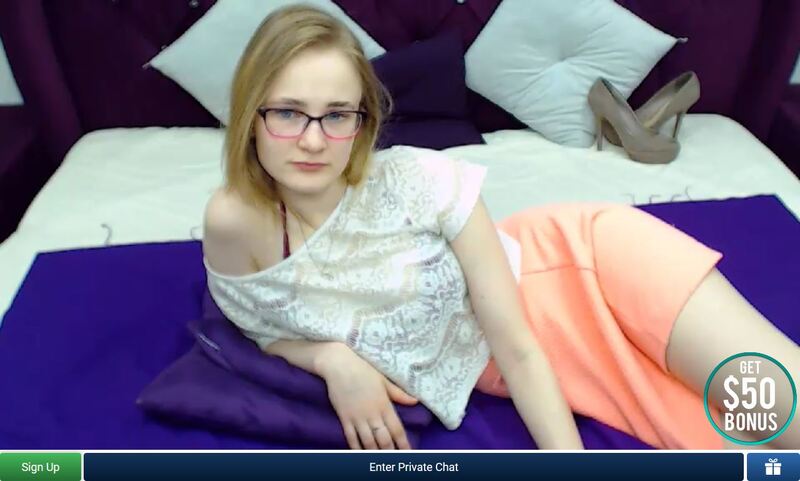 Let's start with the fact that a private show on ImLive should cost you less than $2.00 a minute, and that two-way video and audio are both freely included in every private show. Now add to that the fact that ImLive's prices go down with time due to its loyalty program.
On top of all of this, ImLive gives each new member 50 credits (which is the equivalent of $50.00) upon credit card validation, meaning that if you visit the lower cost shows on the site, you can try it out for a while before you'll even have to pay out of pocket. And all that is without even mentioning ImLive's other cost reducing options, such as its fan clubs or discounted block sessions. You'll automatically be greeted with a notification that offers you this deal upon registering.
In short, this site is as cheap as it gets, but that's not the only thing that makes it stand out. It actually has a great collection of around 600 live shows at any given moment, many of which are in HD.
Additionally, finding whatever you seek is a breeze. ImLive's search and categorization systems are accurate and helpful, but the site's exclusive Fulfill your Fantasy feature is what you should be using if your tastes are very particular. It lets you write down your fantasy for other models to read and reply, so the models come to you instead of the other way around.
Lastly, if you want to check out multiple cams at a time, ImLive's Multi-Viewer will let you watch 6 active webcam rooms at once. It's a great way to scan through a lot of rooms at once if you're in the mood for shopping around.
---
LiveJasmin.com
If you want to try out a luxury cam site, then you should know that LiveJasmin will give you 9.99 free credits (valued at around $11.00) for verifying your credit card. This will let you have a taste of what is perhaps the most high-end premium webcam site in the business.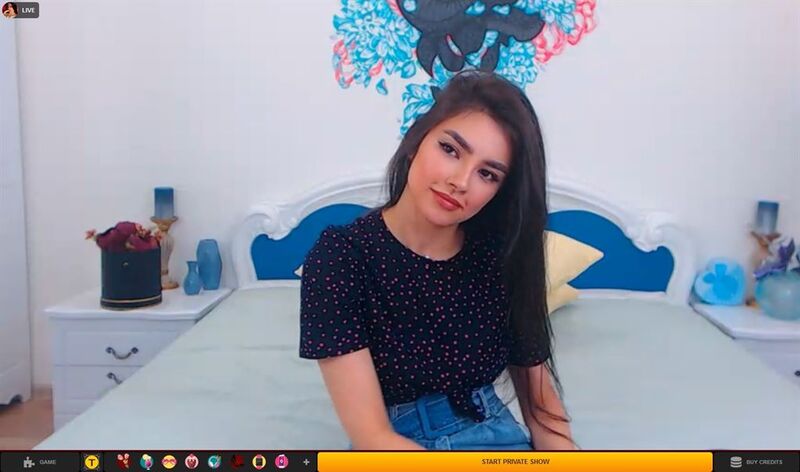 To get the free credits, click to change the 'payment method' in the payment page, then select Credit/Debit card. 9.99 credits will last you up to 10 minutes with the cheapest private cam rooms on the site. You can also stick with LiveJasmin's VIP shows, which are basically group shows. There are many 10-minute group shows on here that are available for just 1 credit in total.
If you enter a room at the site's average cost, which is $2.40 a minute, these credits will last you much less time, especially if you cam-to-cam, since that costs around a dollar per minute extra, and the same goes for two-way audio.
On the plus side, all models here offer cam-to-cam, and most also offer 2way audio, and the site implemented both extremely well, so you can always expect a good cam-to-cam session with no technical hiccups.
The same goes for the site in general. LiveJasmin works fantastically well, and has around 1,400 live cams at most times for you to enjoy, most of which are in HD. The models here are not your run-of-the-mill webcam performers, but professionals with a good grasp on lighting, camera angles and wardrobe choices that will make their viewers salivate. This is no place to look for amateurs.
So far, I have not encountered a show here that had any issues, but if you will, LiveJasmin is very gracious towards its members, and even has a 24/7 live chat customer support. LiveJasmin also values your privacy and safety above all else, and is in fact the most secure cam site in the industry. The site may be a bit bare bones and a tad expensive for cam-to-cam lovers, but the quality here makes up for it, and then some.
---
Flirt4Free.com
If you want variety and drop-dead gorgeous cam models, both male and female, then this is the place. Flirt4Free is among the best premium chat sites the internet has to offer, boasting around 700 live performers at any given time along with a ton of features to keep you occupied.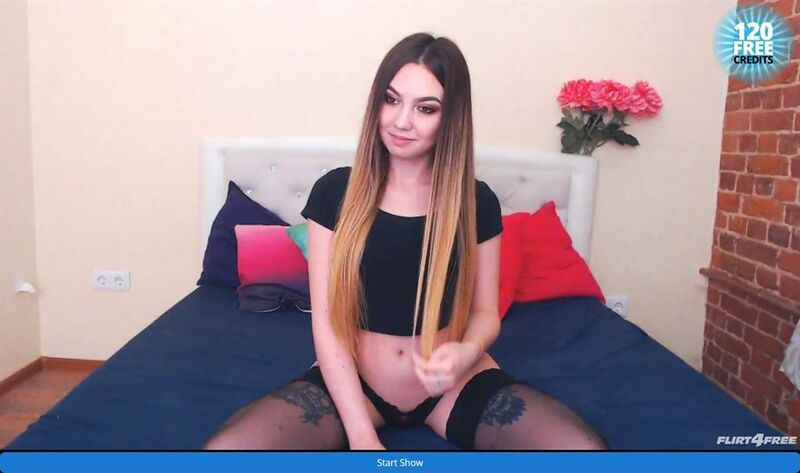 Aside from the ravishing cam models this site has to offer and it's excellent video quality, Flirt4Free also features a plethora of different chat types to keep things interesting. For example, Flirt4Free is among the best sites for tip-controlled cams. On top of that, it also offers free cam-to-cam and two-way audio with every private chat.
The site's pricing, in general, can be a bit all over the place. The average one-on-one chat will cost you around $3.60 a minute, but the ease in which you can find cheaper shows thanks to the site's wonderful sorting system means that you'll never have to pay so much for a private chat if you don't wish to.
As for the free trial, you can get 120 free credits (valued at around $12.00) for credit card verification. This deal can be found on the payment page, as per usual. You can watch Multi-user shows, which are inclusive of cam-to-cam, for as low as 5 credits ($0.50) a minute.
Just avoid using the site's search engine for... anything, really. It only searches by model name and doesn't even show you who's online, so it's pretty unhelpful. You can, however, hover over a cam room to not only see a video preview of the room, but an audio preview as well.
Overall, this site should be the first pick for anyone interested in high-quality and variety, as well as in performance. The site is very easy to navigate, and lacks any issues worth mentioning, technical or otherwise. It also features 24/7 live chat support, which, while not as responsive as LiveJasmin's, is still great, and great to have.
---
JOYourSelf.com
JOYourSelf is a high-class streamlined webcam site without a ton of features, but with tons of gorgeous webcam models in high definition. It's a bit on the expensive end, and offers only a taste to newcomers, which makes sense, since a taste is all you'll need to get hooked.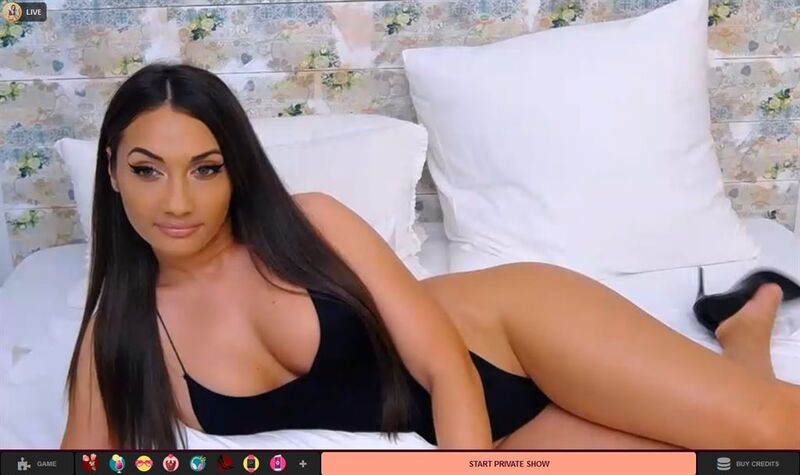 JOYourSelf offers new members around $11.00 worth of credits that you can get by verifying your credit card in the site's payment page. You can use these credits to get around 4 minutes of quality time with the average model here (who charges around $2.50 a minute), but you can get better bang for your buck if you search for cheaper cams. This is easy to do thanks to the site's wonderful categorization and filtering systems. I suggest you go ahead and look specifically for the lowest cost rooms or group shows.
You might think that a taste of the cheaper cams here won't be much, but even the cheapest models on the site are usually stunners with an HD webcam. In fact, you'll have over a thousand live cam rooms to choose from, and, even with such a large selection, you'll still be hard pressed to find any cams here that are not streamed with high quality webcams and hosted by amazingly professional and beautiful cam models.
My main issues with JOYourSelf are its lack of features and the pricing of the features that it does have. For instance, while many cam sites nowadays feature tip-controlled cams, where you can activate a model's pleasure toy by tipping her, JOYourSelf lacks that. It also lacks couple cams, or in fact any cam featuring more than one model. On top of that, both cam-to-cam and two-way audio cost around a dollar extra per minute to enable, and, while they are almost always available, the price can still hike up fairly easily, which can make them unappealing to some.
Still, JOYourSelf is a perfect site for anyone looking for a quality experience, especially given the high quality of its service. It features live customer support chat on the site, and will always do its best to keep you satisfied.
---
BongaCams.com
If the main thing you're after are the free credits and special promotions, then BongaCams will be right up your alley. In fact, it even has a whole section of the site dedicated to limited-time promotions which you can find by selecting the All Promotions button at the top of the site.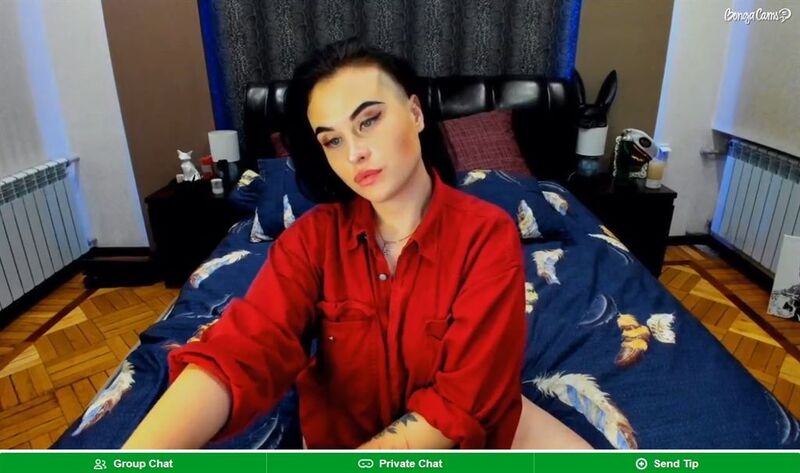 Here's a short list of the promotions available at the time of this writing: A one-time bonus of 10 tokens (valued at $1.00) upon your first purchase, A one-time bonus of 100 tokens upon your first purchase on BongaCams' mobile site (valued at $10.00), a $5.00 gift card for every $200.00 spent on the site, 50% of your friend's first purchase when referring him/her to the site, and a daily chance to get 200 tokens for free.
As you can see, BongaCams offers you a myriad of ways in which you can experience the site for free. Unfortunately, though, it doesn't offer you any way to get tokens for a credit card validation like the other sites on this list do, so getting these handouts can be a bit tricky.
It's worth it, though, since BongaCams is one of the best and most popular freemium cam sites on the web. It's filled to the brim with gorgeous cam girls and boys, many of whom know exactly how to get your engine revving. There is a small problem of not having a good way way to search for specific cams, as the search and categorization systems here aren't as accurate as they are on the other sites on this list, but with around 800 models live at any given minute and a tip-based economy, it's more of a site for browsing and perusing anyway, so it's not much of an issue.
What does irk me is that BongaCams is fairly ad-heavy, sometimes badgering you to register and purchase tokens. Even after you do so, it will often remind you about special deals and features, which is sometimes welcome, but not always.
As for the site's pricing, private shows here have a set price of 60 tokens, at $3.60 a minute, with full private (where no one can spy on your show) costing 90 tokens, at $5.40 a minute. It's pricey, to be sure, but considering that cam-to-cam and two-way audio are freely included in every private chat, and the fact that most members here opt for the cheap group shows that cost only 30 tokens, at $1.80 a minute, or prefer to just tip every now and again, it's not much of a downside if you're looking for a more casual experience.
---
In Conclusion
All the sites above offer something different when it comes to the entertainment, but most of them offer free tokens/credits mainly upon card verification. That means that you can try all of them out without spending a dime, but the free tokens/credits won't last you long. In time, you'll have to make up your mind and go with what you prefer, and to do that I suggest you first visit the sites that seem suitable to your preferences.
Keep in mind that whenever you enter your card details for the free credit deals mentioned above, you may be charged a dollar so that the site can verify that the card isn't empty, but it will then immediately reimburse you for the amount.
Overall, if you want, you can experience all the above sites without a worry in the world, and choose your preferred one at your leisure. If you have the time, visit all of them. They're on this list for a reason, and that reason isn't just because they're giving away free money. These are some of the best chat sites in the world, and I'm sure you'll bear witness to that when you try them out.