Watch Live Porn on the Cheapest Adult Chat Sites
Last updated
December 06, 2018
Searching for the cheapest webcam sites is a bit like shopping around. Most do it not because they lack the funds to pay top dollar. They do it to feel good about their purchase. The same goes for xxx chat sites, but because it's not a one-time payment, there are other factors in play. For instance, you want to pay as little as possible so that you can spend as much of your time in an intimate cam show with a sexy babe without having to empty your bank account.
That's why it's important to get acquainted with the cheapest adult chat sites in the industry. So here are the best of them. Enjoy.
---
CamSoda.com
CamSoda is a veritable buffet of hot, naked bodies. The moment you first venture inside this freemium cam site will definitely make an impression on you. Unlike in most cam sites, models here are not required to save anything for private. Just taking this into account, CamSoda already becomes one of the cheapest webcam sites around. You'll always know what you're going to get. No disappointments, no commitments, no nothing. You enter, enjoy as you will, and leave. Simple as that.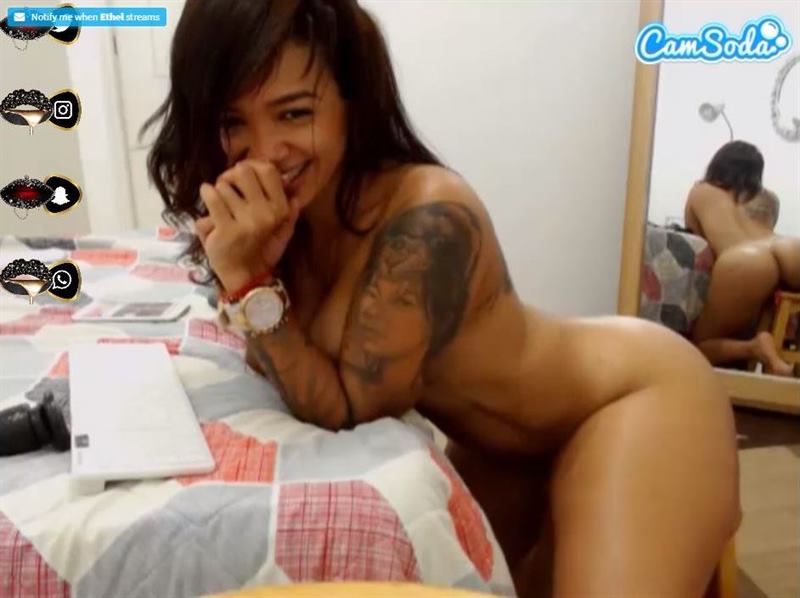 If private is what you're looking for, CamSoda delivers on that as well. While it doesn't offer anything too fancy like a dozen different private show types, it still offers private shows that feel intimate and cost less on average than they would elsewhere. There are private rooms with free show recordings and cam2cam, for as low as $0.60 a minute.
CamSoda has quite a decent selection of cam models, from sexy babes of different varieties to hunks and hot couples. Most of the rooms are also streamed in HD, so be prepared to find quality and lots of it. A lot of the models on CamSoda also use interactive sex toys you can control remotely through tips, which not only keeps things affordable but also fun and engaging.
Whatever you're looking for in particular, though, know that you'll just have to do so manually since CamSoda's search and categorization features don't work as well as they should. Luckily, CamSoda uses a mass preview feature that lets you check out all the rooms before even setting foot inside them.
Looking to have some fun on the go? Well, CamSoda is also the only cam site to allow cam2cam on the mobile. I fully recommend you to use this, as it, along with two-way audio, are free in private chat anyways. It does depend on the broadcaster, though — some models on CamSoda disable two-way video and audio, so try to be aware of that beforehand.
Technically speaking, CamSoda itself almost feels like an app at times. It loads incredibly fast despite its use of a mass preview, is easy to navigate and is free of any issues as far as I'm aware. If you have any question, use the site's comprehensive FAQ page. If you have any problems you can't seem to resolve on your own, you can contact CamSoda's customer via email and phone, and via live chat if it's a billing issue.
---
ImLive.com
ImLive set the benchmark for cheap webcam sites. In fact, it not only offers inexpensive private shows, but also incredibly low-cost group shows called Candy Shows and ways in which you can passively save money. The most prominent among them is ImLive's rewards program for loyal veteran members, which grants you better benefits the more you spend on the site. Eventually you get to a point where you get 30% more credits for any purchase of a credit package that you make - completely for free. Yes, ImLive starts at around $1.98 a minute and only gets cheaper with time.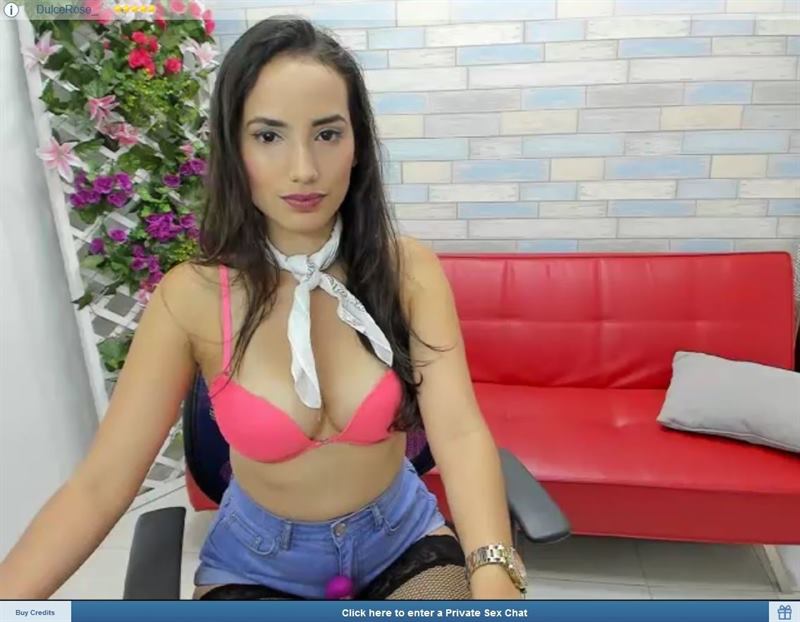 While ImLive doesn't have the number of models some older premium cam sites have, its selection is bigger than CamSoda's and is as varied, if not more. It even has a robust fetish section for all us BDSM lovers out there. Do note that, while most models on ImLive enable two-way video and audio (which is free in every private chat, because of course it is), some don't. If you're looking to get a bit more intimate with the performer, make sure you can do so first.
What sets ImLive from the rest, though is its special Fulfill your Fantasy feature. This let's you write down your fantasy in full vivid detail and have ImLive's cam models fight over which of them can make your wildest dreams come true. Apart from that, there's ImLive's categorization and search features, which work as well as they ought to, and make finding anything on the site a breeze.
ImLive is not perfect, though. While its prices and features are great, it does make up for their cost with limiting video resolution throughout the site. You won't find any HD rooms here. The best you'll see is 576p. This will come as a blessing in disguise to those of you with slow computers or internet connections, but to the rest of you, not so much.
Thankfully, completely cutting HD from the site does make it extremely lightweight and fast. It's simple to use and very user-friendly. Neither the site itself nor its secure billing gave me any troubles. It has a decent FAQ section to help anyone with their questions, and email, phone and live chat customer support in addition to that for those with any real issues.
---
Flirt4Free.com
Flirt4Free has the cheapest cam shows you can find. Yes, at a minimum of only $0.55 per minute of private show, it's that straightforward. Building its empire on satisfied customers, Flirt4Free advocates giving viewers absolute freedom to choose as they please. Want expensive, luxurious shows with the most renowned cam models? You got it. Want high-quality cheap cam shows? Have at it. With Flirt4Free's fantastic categorization system, you'll find what your looking for in no time.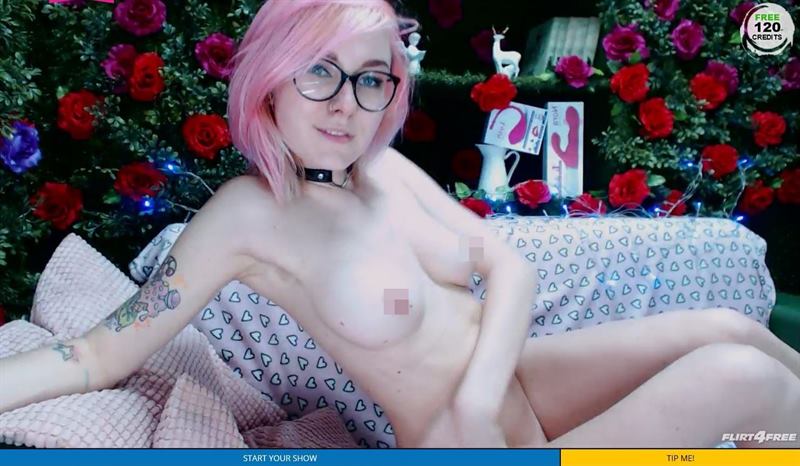 There are also many, many ways in which you can save money on Flirt4Free. With things like inexpensive Party and Multi-User chats, deals and promos, Fan Clubs and loyalty rewards, Flirt4Free really cements itself as a cheap cam site that knows how to spoil its members. Additionally, two-way audio and video are free in all private shows, and they work beautifully. On top of this, Flirt4Free allows you to pay using the most secure and discreet payment methods: PayPal and PayGarden, meaning you can pay for cam porn using gift cards.
The biggest issue I have with Flirt4Free is its small collection of models. You probably won't even notice it since you'll have enough tits and asses to spank it to for years, but when compared to the others on this list, Flirt4Free can seem a bit lacking. While this doesn't hurt Flirt4Free's diversity of cam shows that much, it doesn't help it either. And neither does the site's search engine aid you in finding anything, as it just isn't all that helpful.
Fortunately, the models that do use the Flirt4Free platform usually stream in HD and are both experienced and maddeningly seductive. The site generally does a lot to accommodate its members, and even has an entire section devoted to fetish education, blogs and forums.
Where this approach truly shines is with Flirt4Free's first-rate customer support. Not only does the site have a giant FAQ page that will usually be enough to solve any hiccup, but it has an attentive customer assistance team that's eager to help. You can contact them in pretty much any way yo can imagine aside from a carrier pigeon.
---
Sexier.com
Sexier.com is a no-nonsense cheap webcam site that got rid of its frills in favor of pure, unadulterated cam porn fun. It is probably the most straightforward and simple cam site on this list, which is honestly a nice change of pace. You go in, choose look for a model that you fancy using Sexier's fantastic search and categorization systems, sit back and enjoy yourself.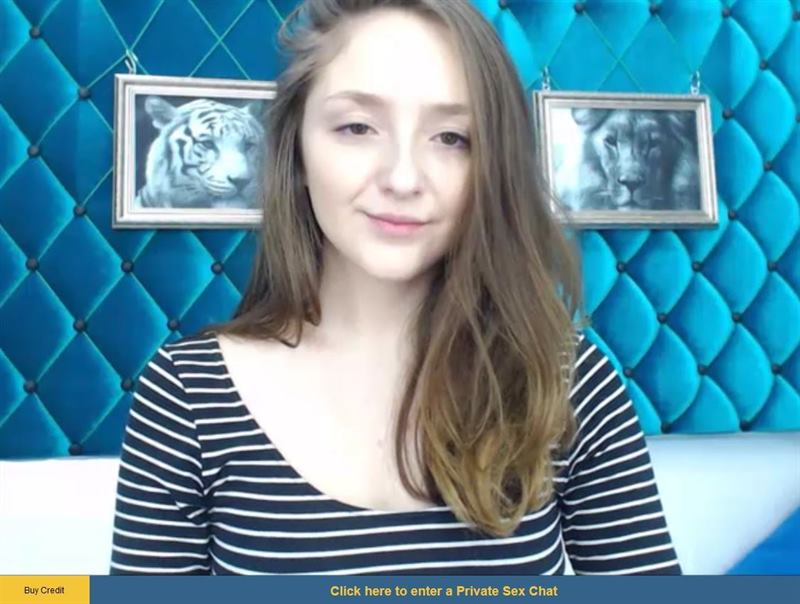 There is not much need to look for cheap cam girls on Sexier.com, as they're all fairly inexpensive, averaging at around $2.00 a minute. Two-way video and audio are included for free in every private show, and the site also has even cheaper group shows that never feel too crowded. On top of that, Sexier.com rewards you the more you use the site's services, giving you more and more bonus credits on every purchase. Spend enough time on the site, and it'll get so low-priced that you won't want to visit any other cam site.
While Sexier.com doesn't have the amount of performers that sites like LiveJasmin has, it does have a good and varied selection of them. Most of the models here are European bombshells who are very attentive and eager to please. Additionally, Sexier.com has a vast amount of cheap fetish cams.
The video quality, tough, isn't the best. Sexier.com has no HD cam rooms. The cam shows look good, but never great. Still, both them and their previews load fast and run well, as does the site itself.
If you somehow do encounter any issue, Sexier.com has a decent FAQ section you can use to try and resolve it. If that's not enough, you can contact Sexier's customer support via email or phone (for billing problems), but not through live chat.
---
LiveJasmin.com
If video quality is important to you, then there's no better choice than LiveJasmin. Every cam room in this adult chat site is stream in 720p at the very least. The only exception are new models, who are allowed to stream in lesser quality for a set period of time so they have a chance to get HD streaming equipment. The cam rooms themselves are even well-framed and presentable.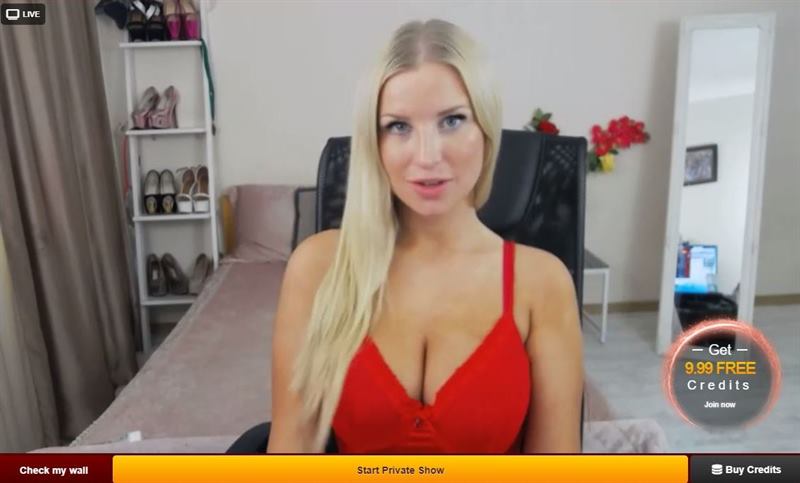 Aside from its fantastic video quality, LiveJasmin's selection of cam models is also top-notch. The amount of performers using the LiveJasmin platform is immense, and their variety is fantastic. Whatever your tastes are, you'll probably find a model to your liking here. LiveJasmin doesn't have many show types — it prefers to perfect the basics instead.
The cheapest private shows on LiveJasmin start at just over a dollar a minute, but come closer to an average of $2.70 a minute, Live Jasmin is more "great value" than "low cost." You're not going to get this high a quality anywhere else. It even has the most well-implemented and safest cam2cam out of any cam site in the business.
LiveJasmin's categorization and search engine also make it a breeze to find anything particular you might be looking for. With the amount of cam models on the site, there's really no chance you won't find it.
On a technical level, LiveJasmin is meticulously built and runs accordingly. The streams load fast run smoothly, with no buffering or stutter, and the billing is effortless, with lots of payment options available. It even accepts PayPal and gift cards, which are two of the safest and most discreet payment options available.
Nevertheless, LiveJasmin doesn't skimp out out customer assistance. It has a giant FAQ section and a fantastic customer support team you can contact via email, phone and live chat.
---
In Conclusion
This is a really easy choice for me to make. Not only does CamSoda give you a lot of what most sex chat sites have for free, it also gives offers you everything else at a reasonable price. It has HD streams of sexy cam babes showing off their skills in open chat, what more do you need?
Sure, cheap adult chat sites like ImLive and Sexier.com have even cheaper private shows, while Flirt4Free has that in HD. However, none of them freely hand out anything like CamSoda does.
If you intend to add a list of the cheapest adult chat sites to your bookmarked websites, CamSoda should be the first one there.