Get Hard on the Go with The Top 5 Mobile Cam Sites
Last updated
October 18, 2018
Being able to engage in live cam porn while on the go is a privilege people only dreamed of a decade ago. But now, with the plethora of adult chat sites offering a slick user interface on the mobile, being selective and searching for the best mobile cam sites became a priority. Whether you are an Android geek or an iPhone fanboy, you know the importance of having a site that works well on your phone.
This is a list of the 5 best mobile webcam sites that I've found. Whether its due to their ease of use, prices, special features or just general quality, you'll most likely find something to love here.
---
CamSoda.com
CamSoda is arguably the best freemium adult chat site on the web. It's inviting, lightweight and has enough cool features and hot models to draw you in and keep you on. On top of all of that, though, it is one of the most mobile-friendly cam sites around, and the only site one that gives you the option of going webcam2webcam using the camera on your smartphone. That's right: if you want to get more intimate while on your phone, this is the only option available to you.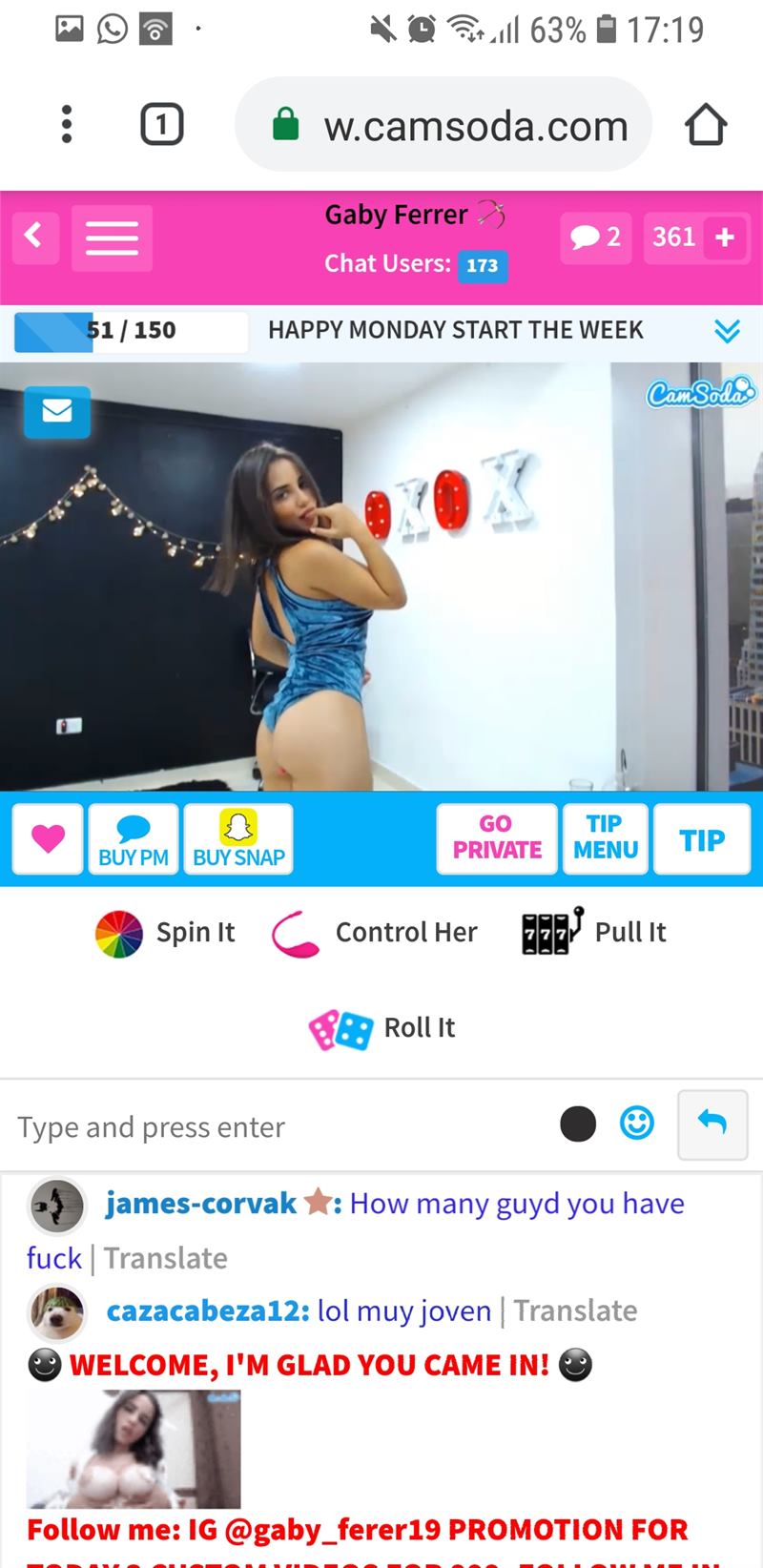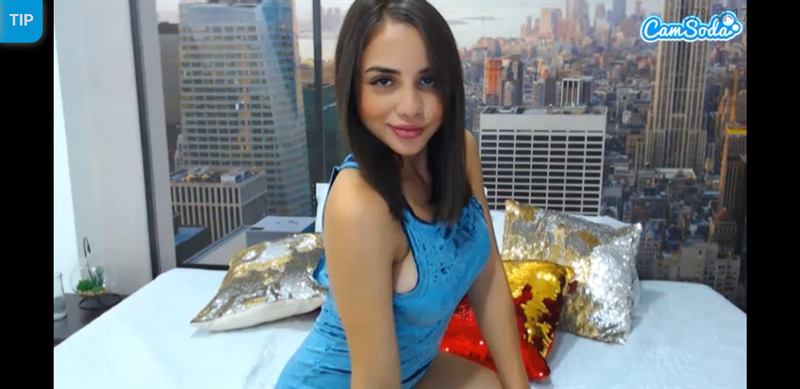 One of CamSoda's strongest selling points is how it freely allows its models and members to get hot and heavy in open chat. As a tip-based cam site, you'll see plenty of action here without even spending a dime, giving you a chance to evaluate the performer before taking her or him private. With the good selection of talents on offer and the general quality of their shows, believe me when I say that that is something you'll very much like doing.
Besides its usually great video quality, CamSoda looks fantastic on the mobile. The cam show's window is easily resizable and the buttons are big enough to view and press but small enough so as to not obscure the screen. Unfortunately, typing in chat does pull up the text box, which in turn prevents you from watching the show. Don't expect too many issues other than that, though. With CamSoda's giant FAQ page and phone, email and live chat support for billing inquiries, there isn't much chance for further grievances.
Another thing that can get in your way to your desired cam show, though, is CamSoda's categorization and search features, which are far from accurate. You can't really search for anything specific per say. You'll have to manually go through the pages to find the webcam model you want to go face to face with. Fortunately, while the site is largely tip-based, shows are far from being prohibitively expensive, and you'll more than likely find many that fit your budget.
---
LiveJasmin.com
LiveJasmin is leading the cam porn industry by example. It's attention to details and high standards are second to none, and was specifically constructed to work well on mobile devices, which is welcome. Because let's face it, the phone is much less convenient for camming than the computer. For that reason LiveJasmin developed its mobile site to be highly simplistic and easy to navigate.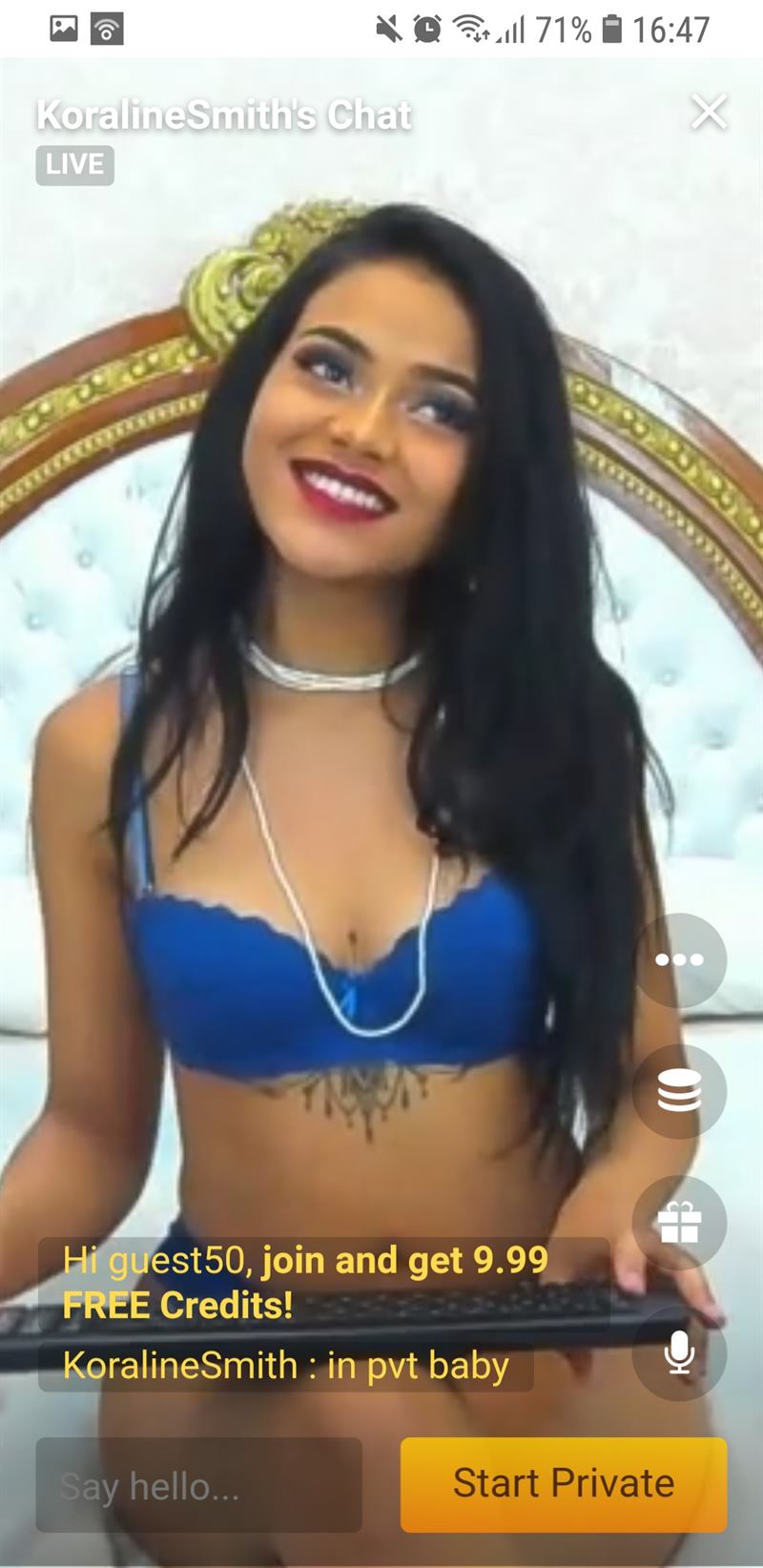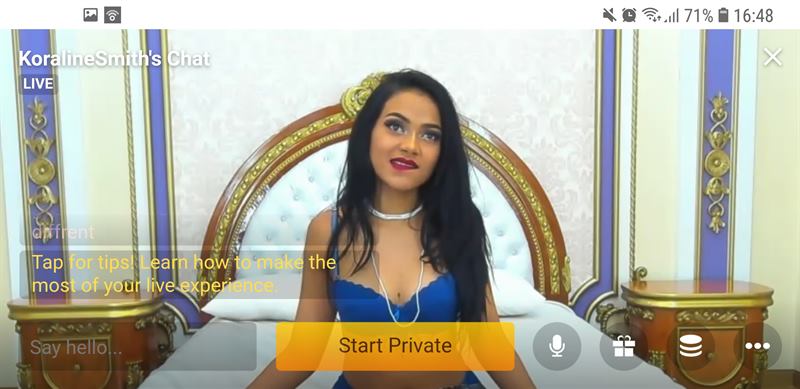 To be frank, I was really hoping for LiveJasmin to be as good as it is on the mobile. It is my favorite cam site, and in my opinion is the best premium sex chat site around. There is no cam site that rivals it in the department of video quality, and it has a vast and varied collection of sexy and talented cam models. Looking for something specific? Well, LiveJasmin has it, and with its fantastic search engine and categorization system, you won't have any trouble finding it.
Not all is perfect, though. On LiveJasmin you get what you pay for, which is slightly higher than average. There is also a small yet somewhat annoying glitch on the mobile site, where the show you enter will have the browser's address bar visible with no way of getting rid of it, leaving you with slightly less screen space for the show. This becomes obvious once you flip you phone to landscape mode, and have the top portion of the phone's screen taken up with no option of enlarging the stream so it fits the screen. Fortunately, you can fix that by scrolling down a bit to make the address bar retract before going into any show.
This is pretty much the only issue that I've ever come across on LiveJasmin. If you have any issues, rest assured: you won't have them for long. LiveJasmin provides email, phone and live chat support for all its members.
---
Flirt4Free.com
A giant in the cam porn industry, Flirt4Free cemented its place as one of the best cam sites around with its commendable balance between quality, quantity, and pricing. As you might gather from its name, it allows you to flirt with any of the models using its platform, no matter how much you've spent on the site, and even encourages you to do so. That focus on user experience is truly felt in its mobile site, which works better and faster than that of most other premium cam sites.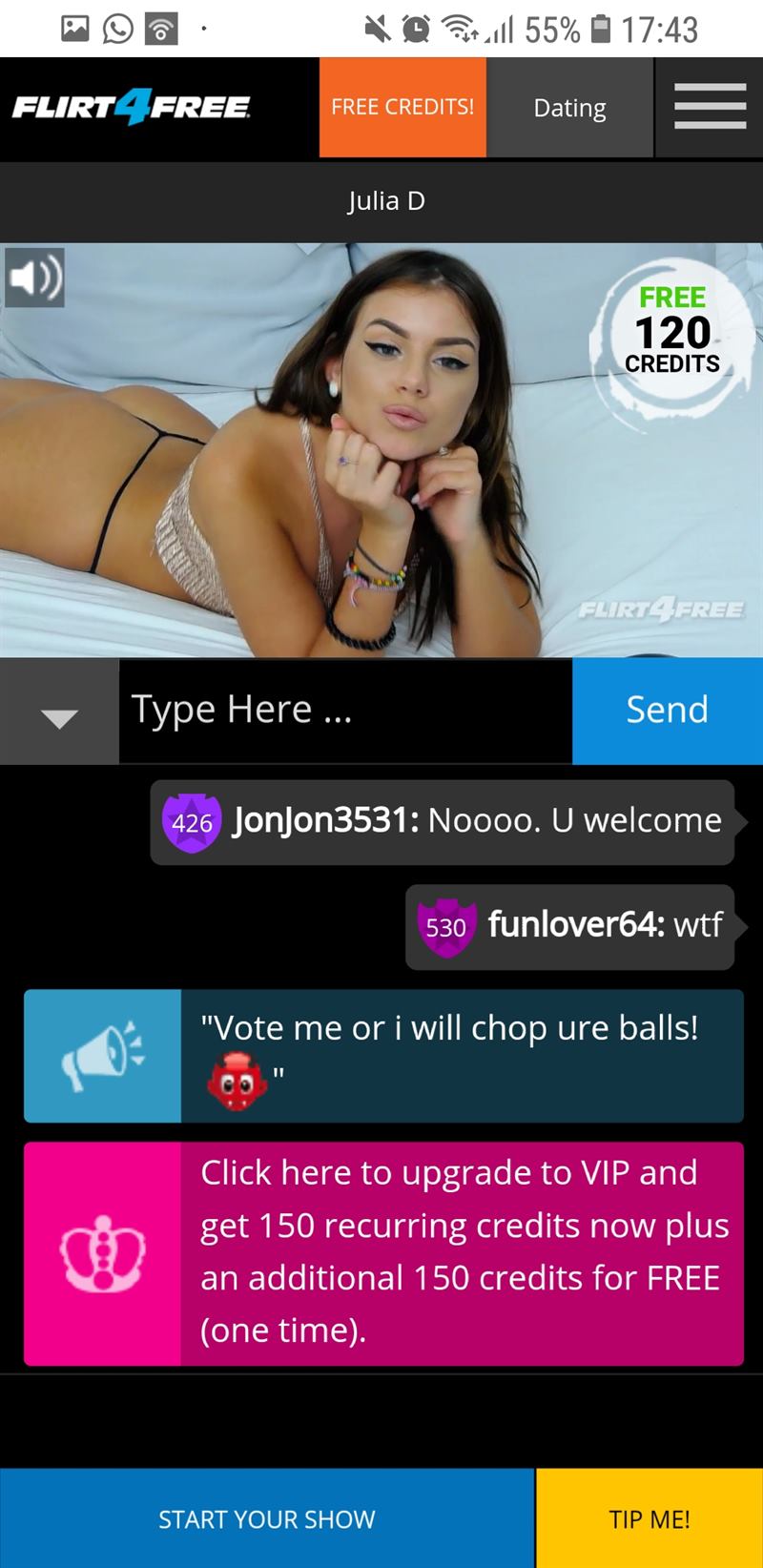 Aside from loading fast and reliably with almost no stream stutter or buffering issues whatsoever, Flirt4Free's mobile site gives you the option to rewind and rewatch the show, as you could do with a prerecorded porn video. As Apple founder Steve Jobs once said, "People don't know what they want until you show it to them." This is definitely one of those things. On the other hand, it does suffer from the common issue of the chat box obscuring the screen once you start typing.
Flirt4Free has a varied selection of show types, excellent video quality and relatively small yet hot and diverse collection of cam models. Do note that if you want to search for something in particular, use Flirt4Free's categorization feature, since the site's search engine is woefully inaccurate.
Ease of pay is also a big concern for Flirt4Free. You can easily filter by cost, find shows as cheap or as expensive as you want and pay with whatever payment method you choose. Flirt4Free accepts PayPal and even gift cards, and can therefore be considered as one of the most discreet cam sites in the business. Together with its comprehensive FAQ page and first rate customer service which you can contact via email phone and live chat, Flirt4Free is an all-around great option for most.
---
ImLive.com
ImLive is possibly the cheapest option out there for anyone looking for good sex chat for mobile. ImLive has been well optimized to run on phones and tablets. The shows load fast and run well, and typing in chat doesn't obscure the screen like it does in most other mobile cam sites. Even the site's most significant issue, its lack of HD video resolution, is nigh unnoticeable on the smaller screen, making it perfect for mobile phones.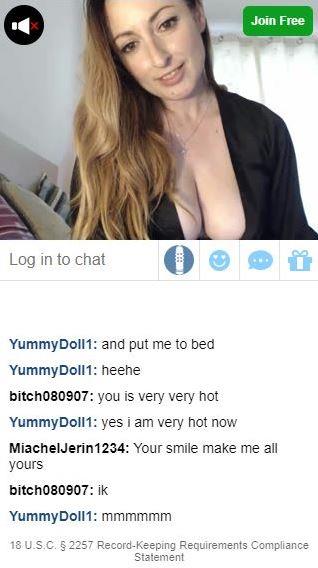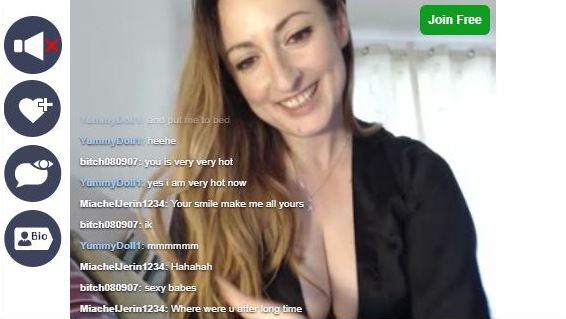 ImLive's selection of sexy cam babes rivals that of many other premium cam sites. There are a lot to choose from here, so it's a good thing that they introduced the Fulfill your Fantasy feature, which lets you have the experience you want without having to go from room to room looking for a model that will agree to do as you desire. Instead, you let the models vie for your attention.
As previously mentioned, ImLive is cheap. Very cheap. Beyond the low prices of its shows, it also rewards veteran members with a significant amount of bonus credits on every purchase, essentially making them even cheaper. The more you spend, the less you'll have to in the future. It might take a bit of time climbing up the loyalty ranks, but its very much worth it.
If you encounter any issues, ImLive provides assistance through a variety of means. There's an extensive FAQ section, as well as email support, live chat, and a phone number to call if you prefer to speak to a representative.
---
JOYourSelf.com
JOYourSelf has stood out in recent years for having some of the hottest models in the industry. Once you enter the site, you're immediately blasted with rows upon rows of cam rooms featuring cam girls so gorgeous you'll forget what you came there for. This approach translated well to their mobile site, which puts its plethora of adult performers front and center to be viewed and admired.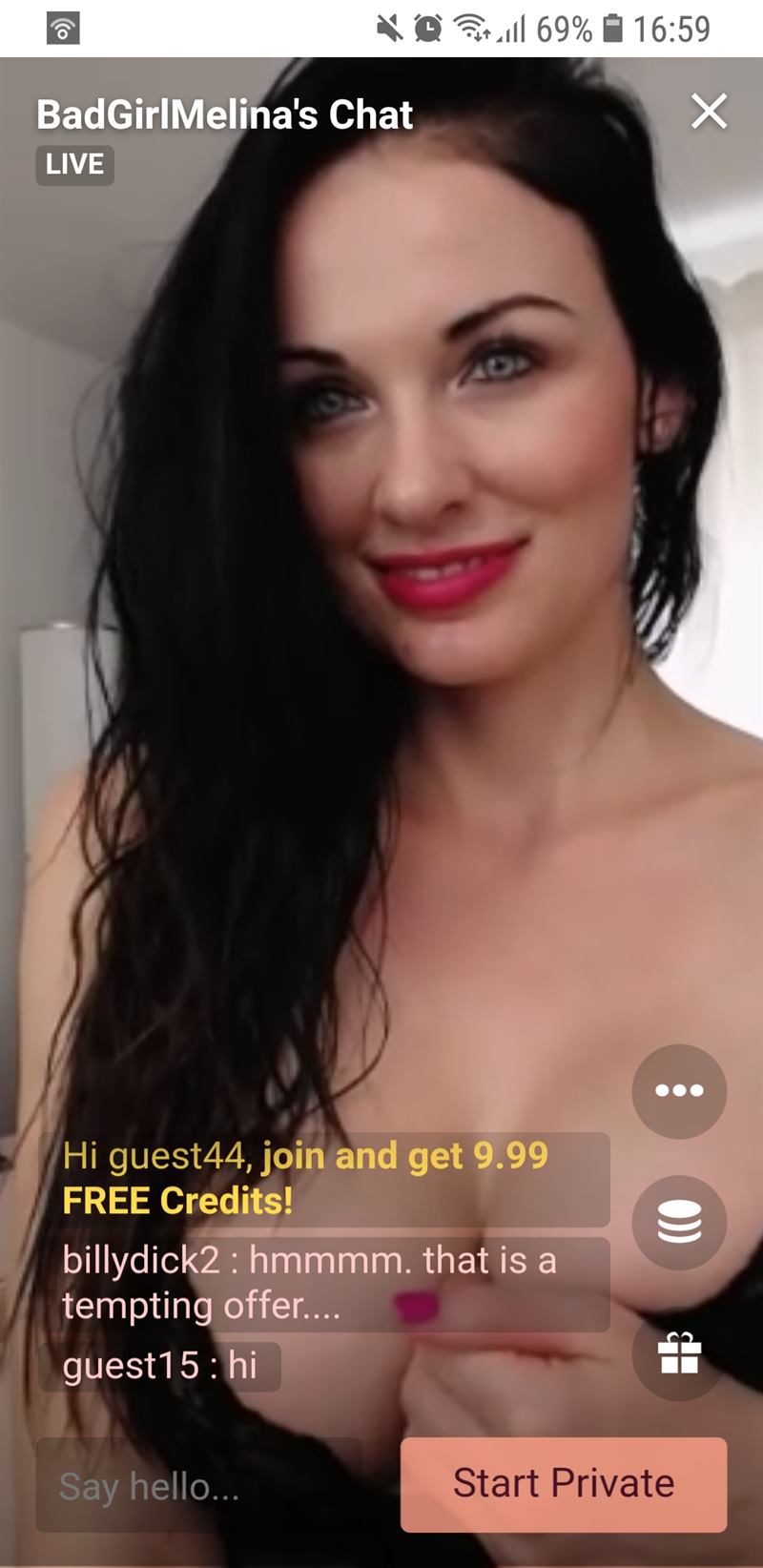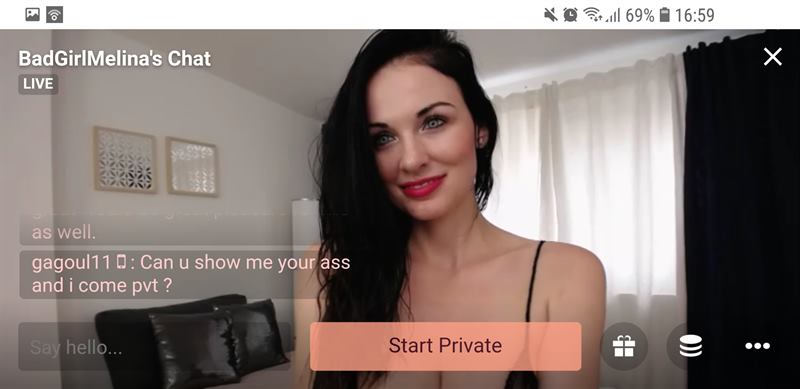 The video quality on JOYourSelf is fantastic. The only rooms you'll see here that are not in HD are those of amateur models new to the JOYourSelf platform. While the size of your smartphone's screen doesn't do the video quality justice, it still looks great on mobile, and has no frame rate related issues as far as I could tell.
Unfortunately, the site is not 100% optimized for mobile. It is a tad clunky, writing in the chat prevents you from watching the show, and the address bar can sometimes obscure the screen. This will force you to go back to the main page, scroll down to make it retract and then carefully return to the show you were watching without pulling the address bar back out by scrolling up again too much. And let me tell you, it can get annoying.
The prices can also be a bit of an issue for some. While not unaffordable, JOYourSelf is far from cheap. It's up there with some of the most expensive premium sites in the market, and while it is definitely worth it, that will surely be a sticking point for many. Fortunately, JOYourSelf makes sure you get what you pay for. It has a great FAQ page, as well as email, phone and live chat support, all so you're guaranteed to have a great time.
---
In Conclusion
It's hard to compete with the only cam site that offers live webcam2webcam sex chat on mobile. CamSoda is not only a fantastic adult chat site that's also great on mobile devices. No. It was specifically optimized to run on them seamlessly, and it shows. And above that, it offers something truly amazing that no other cam site does.
If you tend to go for the more high-end and luxurious experience, than sure, LiveJasmin has a lot to offer you. Aside from that, every mobile cam site on this list has something special about it that may entice some of you to try it, and I encourage you to do so. But as far as I'm concerned, no adult chat site beats CamSoda when using a mobile device.