JOYourSelf.com Review - Watch The Hottest Cam Girls Around
Last updated
January 01, 2021
JOYourSelf.com is an elegant looking professional site with a stunning selection of hot cam girls. The site features a clean and simple user interface, which is intuitive and easy to operate. You can quickly and easily find exactly the type of woman you are looking for, regardless of if you are looking for a physical trait, or a sexual fetish.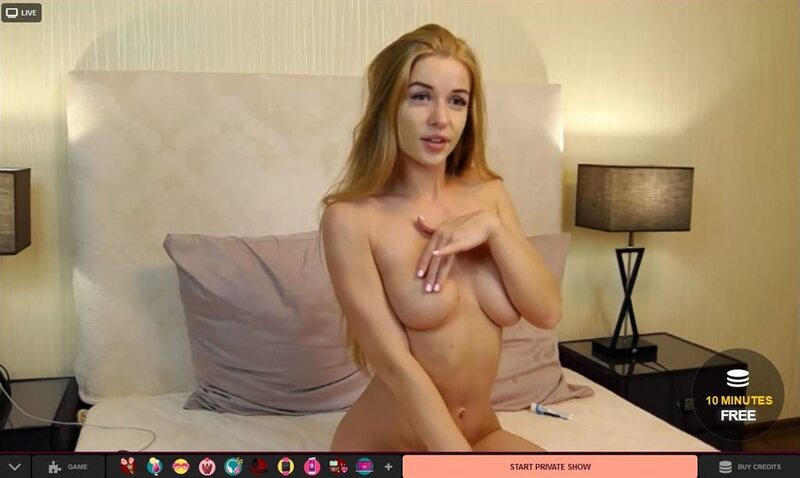 Aside from that, though, the site is nearly flawless in every imaginable aspect. From its video quality, to the customer support and affordable prices, JOYourSelf manages to knock it out of the park in every chance it gets.
This is what JOYourSelf's creators have proven to be experts in: take the best adult cam sites and improve upon them. JOYourSelf tends to leave non wanting, so there's a lot to talk about here. Read on for an in-depth look at its features and some tips on how to save money while using JOYourSelf's services.
Pros Vs Cons
Pros
Stunning selection of cam girls
Amazing video quality
Fantastic cam2cam
Excellent customer support
Tidy, helpful navigation features
Cons
Prices hidden from non-members
Cam2cam and two-way audio cost extra
A tad bit pricey
The Models
JOYourSelf has pages upon pages of some of the hottest cam girls you can find. They all work in presentable, attractive chat rooms, and spend their time enthusiastically flirting with members and sometimes even guest users.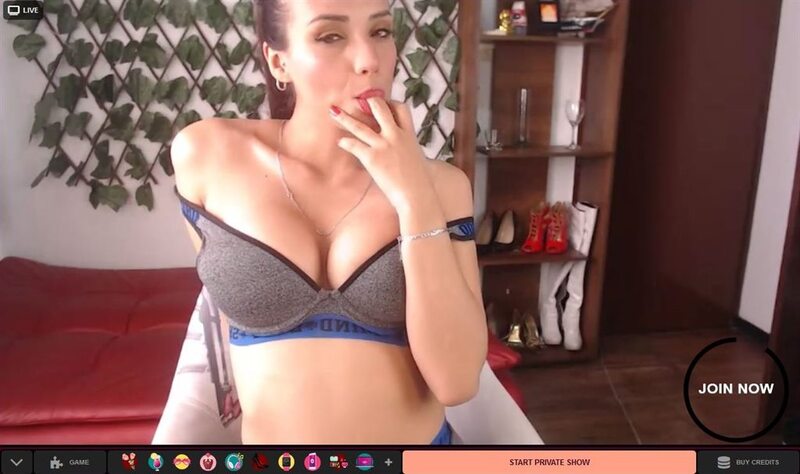 Anyone can enter and join in a conversation or start one up with the sexy cam babe. Keep in mind that these rooms are usually tame and above board, without too much nudity, as they are in most high-end premium cam sites.
A model's chat room on JOYourSelf also serves as her profile page. Here you can read a short description the model wrote about herself, as well as learn her rating among the site's members. The model's age, breast size and gender, are listed, but not much else. You won't usually find details about her ethnicity or location. If the model received any prizes from the site for being an exemplary performer, you'll see them here, so keep an eye out.
On her page, a model on JOYourSelf can also offer often professionally-shot pictures and videos of herself in action. These don't tend to cost too much and are a great addition for members who are looking for a bit extra from their favorite cam babes.
Here's something convenient that you should know: By clicking the information button on the top left of the stream (look like the letter 'i'), you can find out what language the model speaks during her show, as well as her sexual preference and which sexual acts she is willing to do in private. This is great if you're shy. Just know that, if what you're looking for isn't on there, you can still just ask. At worst, you'll get a no in response.
Video Quality
You'll be hard-pressed to find a cam site with better video quality than JOYourSelf. The only models who are not required to stream in 720p HD at the very least are the amateur ones, and even then it's temporary, letting them purchase the necessary HD equipment.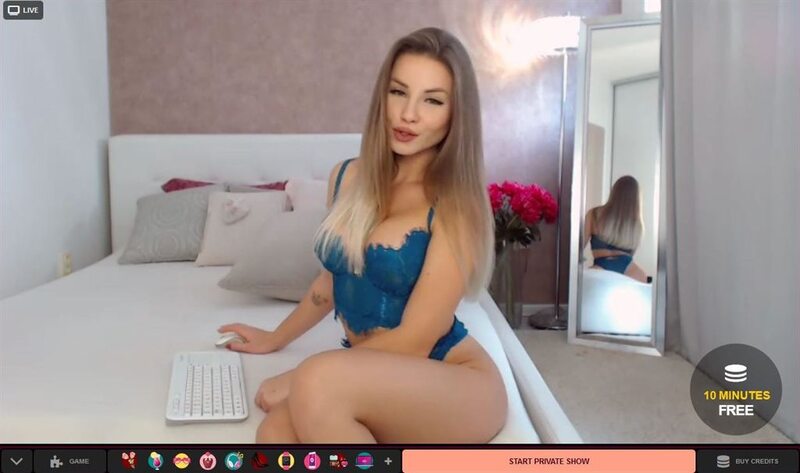 Many cam girls on JOYourSelf actually opt to stream in 1080p, so even us resolution snobs can find a lot to love here. This is further reinforced as you enter the model's chat rooms, and are greeted by an extra wide video screen with a gorgeous cam babe. The video screen size can be adjusted to either large extra wide, or full screen. As there is existing superior video quality, changing the picture size shouldn't result in image distortion or loss of picture quality. Look for those options at the bottom left of the stream.
As for stream quality, JOYourSelf makes sure that no cam room suffers from stuttering or buffering issues, even going so far as to require a stable connection from the performers themselves.
Prices
As you can see below, 1 credit on JOYourSelf is worth roughly 1 dollar ($1.20 to be exact), so you always know how much you're spending. The other thing you can see is that JOYourSelf gifts you bonus credits the bigger the package you purchase. I should note that this bonus is only offered on your first purchase, and on every 5th purchase afterwords.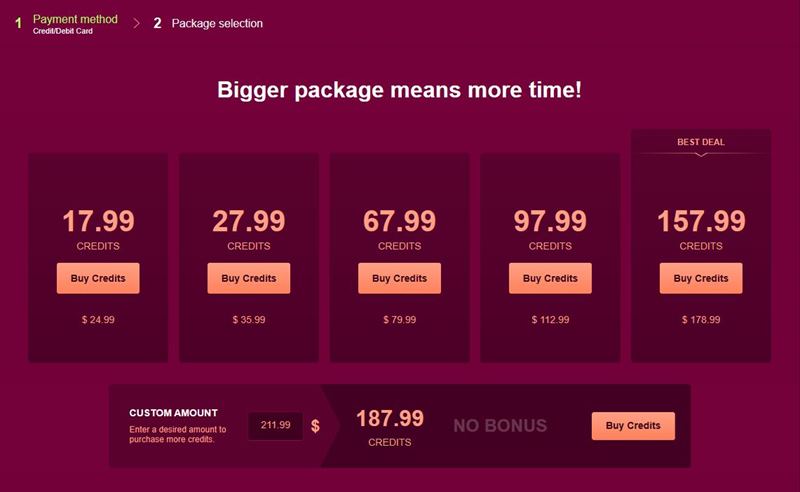 Overall, JOYourSelf is affordable, but also slightly more expensive than your run-of-the-mill premium cam site. Each chat option on JOYourSelf is priced differently, though, so look below to find out what you can expect.
Chat Types
While it doesn't have the widest selection of different chat types, JOYourSelf has what most will need. The chat grid itself has the basic relevant information of whether the model is online or new, as well as what her age and rating is. It also tells you what type of chat she's in, and along with JOYourSelf's handy preview feature, you'll get enough information about the cam room without having to enter it.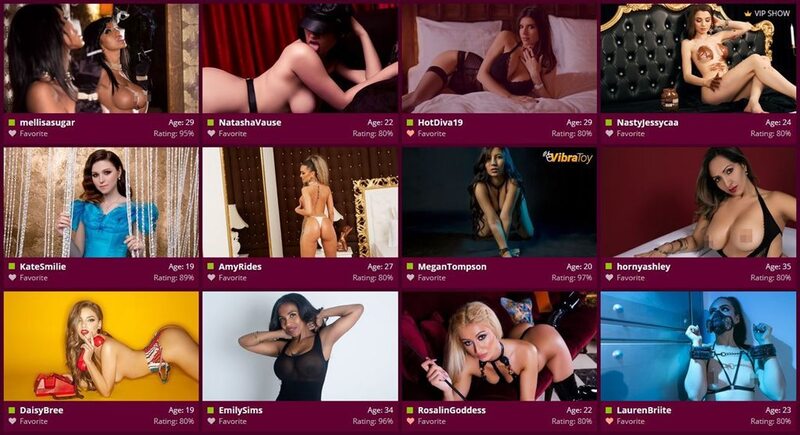 Note that you can increase or decrease the size of the chat rooms on the grid at the top right, as well as in which order they're listed.
Open Chat
This is where you'll be getting familiar with the cam girl before taking her private. From my experience, JOYourSelf's models are attentive and congenial, so feel free to flirt and ask questions.
As I've mentioned, you're not going to see a whole lot of action in the open chat, as JOYourSelf forbids any model from doing so. Overall, you can use JOYourSelf's open chat to test the waters, but don't expect any more than that.
Private Chat
This is, unsurprisingly, JOYourSelf's best and most popular chat option. The average cam girl here will charge about $2.40 a minute, which is around $0.20 more than on most other cam sites. Due to the shows' stunning models and fantastic quality, though, you'll feel like you're getting more than you should for such a paltry sum.
In addition, all shows on JOYourSelf include cam2cam, with no exception. From my experience, the models are able to see you in high resolution and with great clarity. JOYourSelf is also among the safest cam2cam sites in the industry, with strict rules prohibiting models from recording the show and strong encryption protocols to ensure that your private show stays private.
The downside here is that if you want the cam babe to see you, you'll have to shell out more money. Cam2cam costs around $1.00 a minute on top of the show's price, so it can get pretty expensive, especially if you also want to add two-way audio to let the performer hear you moan her name. Thankfully, just like its cam2cam, JOYourSelf's two-way audio works beautifully, and will never give you any issues.
As an aside, JOYourSelf has a Hot Flirt category, for those of you who are looking for girls that make you work for it. Be aware that the models here are not required, nor should they be expected, to take of their clothes unless you take your time to get to know them and they end up liking you.
VIP Chat
This is JOYourSelf's group chat, where you and a few other can all chip in for an intensely hot show. Aside from doing something special she planned ahead of time, the cam girl will do as you say, giving priority to tippers, as long as it something she agrees to do. As always, you can ask her this ahead of time, or just look at her bio.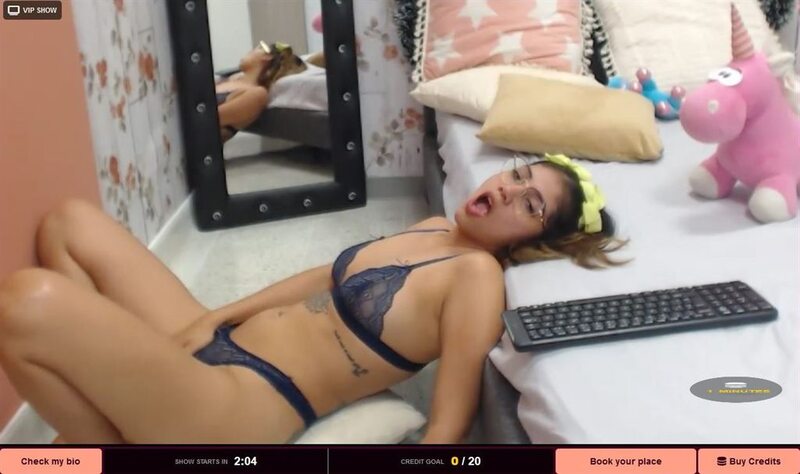 JOYourSelf's VIP chat works in the same way that the group chat in other cam sites does. You purchase a ticket for an average price of $3.60 for a 10 minute show and, should a certain ticket goal is reached, the show starts and you can join it at your leisure. If the goal is not reached you are refunded the credits you spent on your ticket.
This is a great option for anyone looking for the cheaper option and doesn't much care about having more intimacy with the model. A lot of cam girls in these shows also use remote-controlled sex toy (more on that below), so your tips will actually make her cum.
VibraToy Chat
JOYourSelf's lets every model tag her show as a VibraToy show, letting you know that she uses a special tip-controlled vibrator. If you get off on controlling your cam girl's orgasm, even deciding on when she cums, this is going to be your new favorite thing.
Unique Features and Extra Content
JOYourSelf doesn't have any extra content worth mentioning, but, frankly, you shouldn't judge a fish by its ability to climb a tree. It focuses on what it's suppose to do, and does it all flawlessly. The only downside to this that I can think of is the lack of ability to record your own live shows, which many other live webcam sites offer.
Mobile Site
JOYourSelf is among the best adult webcam sites to use on your mobile. The site's developers did a fantastic job tailor-fitting the site to work on the smaller screen. It loads fast, has a stable connection and looks great, even on smaller phones.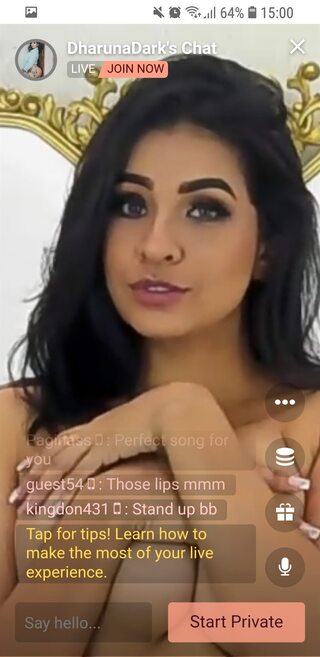 JOYourSelf is also among the very few webcam sites to implement mobile cam2cam, so you can be intimate with your favorite cam girls even while on the go.
There is the slight issue of the address bar obscuring the top part of the screen, though this can be easily resolved by scrolling down before entering a chat room.
Premium Membership and Rewards Program
JOYourSelf's premium membership isn't really what you would presume. It gives you small benefits, like the ability to send personal messages to models (at the cost of around $1.50 for a standard-length message), access to some of their private photos and videos and the ability to use emoticons in chat. It may not seem like much, but here's the thing: it's 100% free.
Once you purchase any amount of credits, you immediately become a premium member for the next 30 days, and are marked as one so models know you're worth their time and effort.
JOYourSelf's loyalty program, Club Elite, is also not as most rewards program. It lets you earn points after each credit you spend, which will move you up in ranks.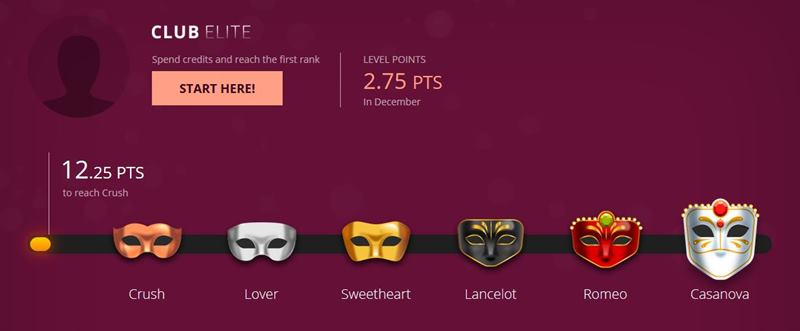 These ranks, though, offer nothing aside from some increased visibility. Yes, from my experience, it's nice to have a high rank and be treated like a king when I enter a chat room, but I wish there was a bit more to it.
Registration
Becoming a member of JOYourSelf is 100% free, and easy. The usual data is required: username, password and email address. Once registered, your status is changed from guest to Basic Member. This is a lifetime free membership, no strings attached. New members are also rewarded with 10 sneak peeks, which can be used to briefly spy on any In Private performances of your choice.
Just make sure to claim your free 9.99 credits (around $12.00) by entering a valid credit card upon registration. The site will charge you 1 credit to check if it's valid, then automatically refund you.
Accepted Payment Methods
The accepted credit card types are as follows:
Visa
Visa Electron
Visa Bleue
MasterCard
MasterCard Maestro
Diner's Club
Discover
JCB
And these are the available alternate payment methods:
PayGarden
WebMoney
BitCoin, Litecoin and more than 50 other Altcoins
Bank wire transfer
Security and Discretion
As I've previously mentioned, JOYourSelf is one of the most secure cam sites in the business, using HTTPS to keep your connection private, SSL encryption to keep your information encoded, and Escalion, a highly renowned billing processor, to keep your transactions secure.
On top of this, just to be be on the safe side, JOYourSelf is seeks the assistance of Advantio, a qualified security assessor (QSA). This ensures that the site meets the international requirements of PCI DSS, a comprehensive standard that helps organizations proactively protect customer account data.
JOYourSelf's security is also regularly validated by both McAfee and VeriSign, even displaying the McAfee Secure Trustmark, which shows that the website has been rigorously scanned and tested for vulnerabilities that may pose a threat to sensitive customer information. VeriSign specializes in data encryption and e-commerce and is the most widely utilized firm in the industry to certify that websites are secure and encrypted.
Additionally, JOYourSelf ensures that no information will appear on your bank statement that could refer to the nature of the "services" provided to you by the site. JOYourSelf sends the receipt of your transactions and any other sensitive information to the email address you registered with, just to stay as discreet as possible for your peace of mind.
In short, your safety while on JOYourSelf should not be a concern.
As for quality assurance, JOYourSelf has a generous credit refund policy. For instance, if the model has written a sexual act under her In Private Chat, I'm willing to perform section of her bio, she is contractually obligated to perform it should you request for it in a private show.
While this never happened to me, you can get a refund if she refuses. You can also request a refund so if you experienced any technical problems during a paid show that that may have hindered your experience. Again, not something that happened to me, but still a good thing to be assured of.
JOYourSelf gave us a finger, so just try not to take the whole hand. Make sure your complaints are valid, and we can all hope to retain this power in the future.
Customer Support
JOYourSelf's customer support is top-notch. Aside from its comprehensive FAQ section, JOYourSelf offers email, phone and live chat assistance at all hours of the day, including on holidays, for all registered members.
All you need to do is scroll to the bottom of the page, where you'll find the Help section. Do note that the site keeps annoyingly loading more and more cam rooms if you do so, so I suggest you use the End button on your keyboard to save some time.
In Conclusion
JOYourSelf may not push the envelope, but it does set the bar. Its a fantastic and highly secure webcam site that has affordable prices, high quality adult chat and some of the hottest cam girls in the business.
Sure, it might not have many bells and whistles, but who really needs those to enjoy some good old-fashioned live cam porn? Not me. I adore JOYourSelf, and I'm sure that the vast majority of you will to.
Don't take my word for it, though. Check out JOYourSelf for yourself, and see how much you like it.