Use PayPal To Pay For Cam Girls in VR
Last updated
February 22, 2021
Virtual reality cams are the epitome of online intimacy, but to really enjoy such a thing one needs the assurance of security and discretion. PayPal is a safe and anonymous method to pay with online, and, luckily for us, two top VR cam sites accept it.
---
Stripchat.com
Stripchat is not only a trendsetter, but a fantastic cam site in its own right. I even ranked it among the top cam sites of 2021. It features over 2,500 live cams at most hours of the day, with 25 of them being virtual reality cams - every single one of which streams in glorious 4k resolution when VR is enabled, and 720p minimum when it's not.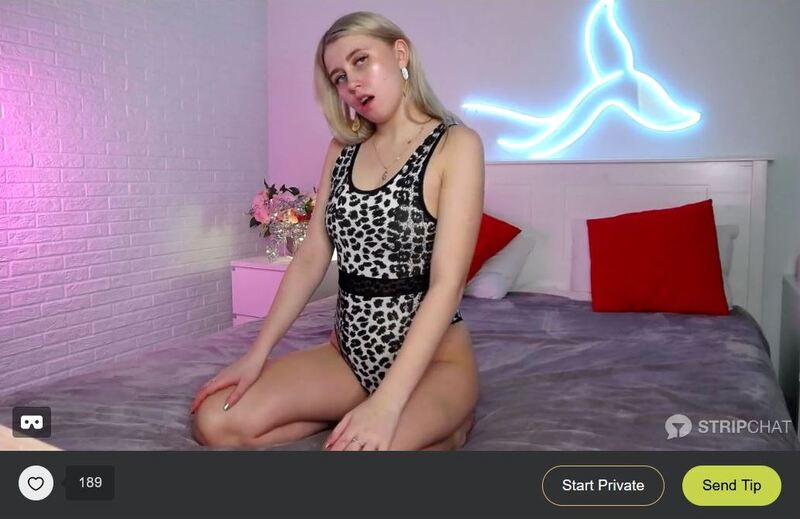 You'll of course need to own a VR headset and download GizmoVR, a free VR browser for virtual reality headsets. Once you do that, though, you're set, and can begin your wonderful foray into the world's most lifelike carnal experience.
You can easily get to the site's virtual reality cam rooms by clicking the VR Cams category on the left side of the front page. You'll have to have Girls selected as your main category, as Stripchat only has VR cams of solo girls, which is a bit unfortunate since Stripchat is one of the best cam sites for couples on cam.
Once you're in a show (and you're set up as described above), you can activate VR chat by clicking the VR headset icon at the bottom-left of the stream (shown in the picture). You can even activate it in the free chat, but, while Stripchat is a freemium chat site, and nudity and sex is common in its open chat rooms, these models tend to save the best for private.
A one-on-one with a VR cam model will cost you a bit more than the site's average of $2.10 a minute, though, these are usually gorgeous professional cam girls that use the best equipment available. I found some that ask for $8.00 a minute and a whopping $13.50 a minute for a cam2cam show. On the other hand, I found VR girls that are just as attractive and professional that ask for a measly $1.40 a minute for private and don't even charge extra for C2C. I would therefore advise you to shop around before settling.
Most VR models on Stripchat set a minimum duration for their private shows (usually 10 minutes), since they can make a lot in tips while in the free chat with lots of other members. I don't see that as an issue at all, since who even wants a virtual reality show that's shorter than 10 minutes? Not me, that's for sure.
As a final note, I'd like to inform you that Stripchat lets you record your private cam shows. Not all models choose to enable show recording, but you will know whether a model does or not when selecting to Start Private (it will say "You can save this show" under the chat options). Few virtual reality cam girls here enable this feature, so if you manage to find one, I'd suggest you add her to your favorites list.
---
SexLikeReal.com
SexLikeReal is not exactly a cam site. It may have live cams, but it is dedicated to VR porn, and therefore only hosts virtual reality cam rooms. It doesn't host as many models on VR cams as Stripchat does, but their quality is just as great, and it more than makes up for that by offering you access to hundreds upon hundreds of 30-60 minute-long VR porn movies in up to 8K resolution and running in 120FPS.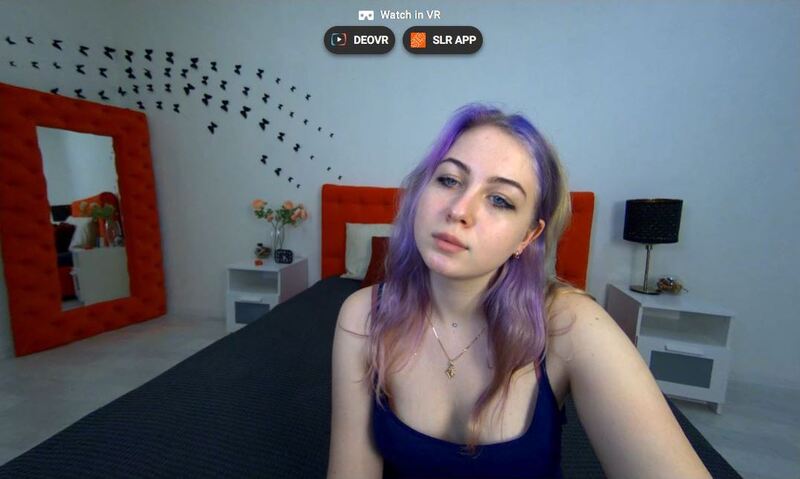 First, let me explain the main thing that makes this site so great: Not only does SexLikeReal not charge you extra for using PayPal, but the prices here just blow Stripchat's out of the water. Nearly all of SexLikeReal's performers only charge around $1.80 a minute, which is just absurdly low-cost. SexLikeReal may not have an option to sort by cost, but with prices this low you won't need such a feature.
As for sorting and categorization in general, SexLikeReal has such a low number of live cams that it didn't need such features, and thus dedicated these functions to its recorded VR porn movies. These videos cover all kinds of sexual proclivities and fetishes, and, while the site doesn't have any live VR couple, gay or trans cams, it has VR porn videos that suit all taste and feature a variety of performers in all combinations of numbers, ethnicities and genders. These adult virtual reality videos cost $6.99-$9.99 to purchase. There's also an "On Sale" section where you can purchase older videos for half the price.
If you find SexLikeReal's VR porn section to your liking, you may subscribe for a premium membership and get free access to any of the site's new SLR videos. This subscription will cost you $29.99 a month (or up to 33% less if you subscribe for longer).
---
In Conclusion
You may not have many options in regards to VR cam sites that accept PayPal, and purchasing tokens on Stripchat using this payment method is 10% more expensive than using a credit card, but this ensures that you get exactly what you want, for a fair price, and with little risk to your funds, personal information or online safety.
I wish more sites offered such services, but I am glad that two sites that do, are doing a good job with it. If you want my recommendation, try out Stripchat first. It has a better selection of virtual reality cams, along with a few camming features that will make your one-on-one session that much more intimate.