Flirt4Free Asian Review - Bringing You Eastern Pleasures
Last updated
January 16, 2021
Flirt4Free is a site requiring very little introduction. They've established themselves as a respected name in the business, and earned themselves a boatload of awards. These were granted by some of the most prestigious institutions in the adult entertainment world, including CyberSocket, The FSC, and XBIZ.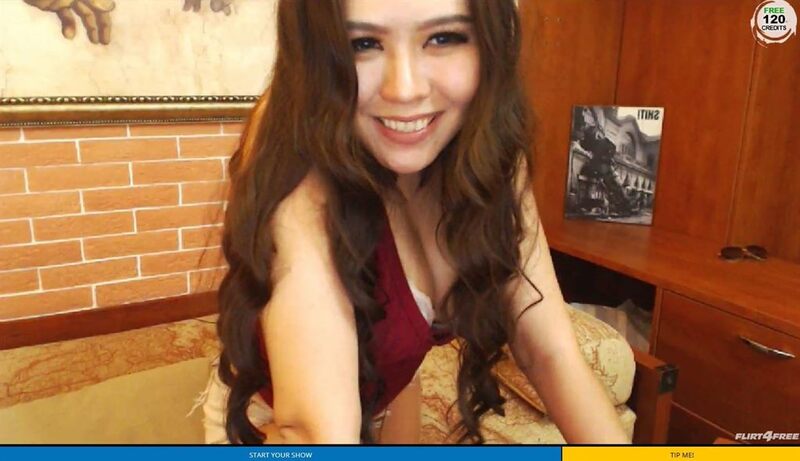 These awards are not without justification either. Flirt4Free's feature set is designed to be attractive, and customer friendly. They feature so many different ways for users to save, while still providing a professional, solid service.
The best part has to be the range of sexy models on offer though. Across all the categories, you'll find yourself unable to look away from the gorgeous cam girls. And if you're looking for live Asian sex chat rooms, there's no shortage of selection to be found on Flirt4Free.com
The site navigation is easy, and it's breezy. It's polite, it's right, and it's sneezy, deezy, mc... deluxe. All your site tools are neatly laid out along the top of the screen, with tabs featuring drop down menus. They're logical, and intuitive for users new to the site, and scroll with you as you explore. The search feature is well optimized, and structured as you'd expect from a professional live webcam site.
Pros Vs Cons
Pros
Flirt4Free maintains itself at a completely professional level
They have many HD live webcam chat rooms available
Flirt4Free provides their users with tons of discounts
Registration is free, and simple
Premium Membership upgrade is attained with your first purchase of a credit package
There are many different chat varieties for users to choose from
Two-way video and audio are free and available on both desktop and mobile versions of the site
Cons
Flirt4Free paid chats can be more expensive than those of competing sites, on average
The selection of Asian performers is not the largest, but remains at a respectable level
Becoming a Member
Registering with Flirt4Free is a simple, free, and no nonsense process. Provide your desired chat nickname, along with a password, and email account. The email confirmation should be delivered within a blink of an eye, but may require a sweep of the spam filter.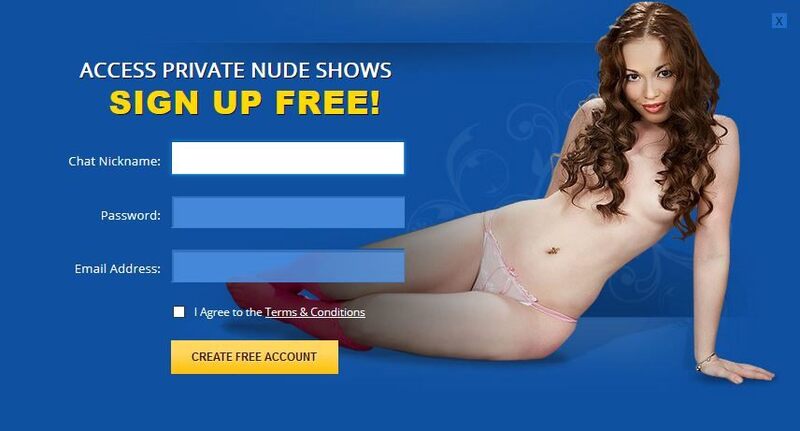 Unregistered users do have access to free chat rooms, like any users.
So why register at all, I hear you asking yourself?
For starters, in chat you'll have a dull "guest" user name, and show up with a gray font. Some models don't even let guest users chat at all! To top that off, after an hour of viewing free rooms, unregistered users are booted, and restricted from viewing more rooms for 24 hours.
Think about guest status on Flirt4Free like driving a 1992 P.O.S., in a city where everyone else owns a brand new Ferrari. We call that place "No Play City." Population, you, if you decide not to join.
But this is easily remedied, in a registration process that takes all of about 2 minutes to complete.
You'll be checking out the hottest Asian live porn Flirt4Free has to offer right out of the gate. There is no reason to wait.
Premium Membership and Rewards Program
The Premium Membership offered by Flirt4Free is awesome on a lot of levels.
For starters, it's completely free, with a credit card validation! A small charge is made, and immediately refunded, granting you immediate Premium Membership. Not unheard of, but also not common in the slightest.
With your card validated, you'll also receive an immediate gift of 120 Credits. My free credits from when I joined are already long gone, but I did manage to stretch those into a 6 minute private show, in a 20 credit per minute chat room. Plus, new users also get the opportunity to try out the Voyeur Chat Mode for free, upon upgrading to Premium.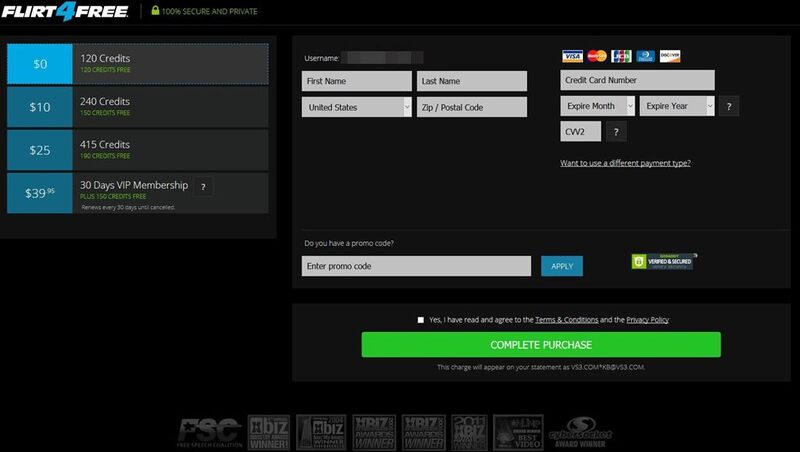 Premium Members can enable notifications when their favorite models log on or uploads new videos. They can also exchange private messages through Flirt4Free's proprietary messaging and email system.
They no longer have "guest" in their user names, and are no longer required to use the gimped, gray font. Most benefits are reserved for Premium Members on Flirt4Free, despite having some offerings that are free. When you're shelling out the bucks, you get to be far more in control.
In addition to the Premium Member level, there's an additional VIP Membership type, based on a monthly subscription. Users can cancel their membership at any time, and no further charges will be made.
VIP users retain all Premium Member benefits, while adding an additional range of benefits. These include an optional golden font in chat, labeling VIP users as high rollers for models to keep an eye on. VIP Members also have unlimited access to recordings of their prior webcam live chat sessions, in the Flirt4Free VOD section.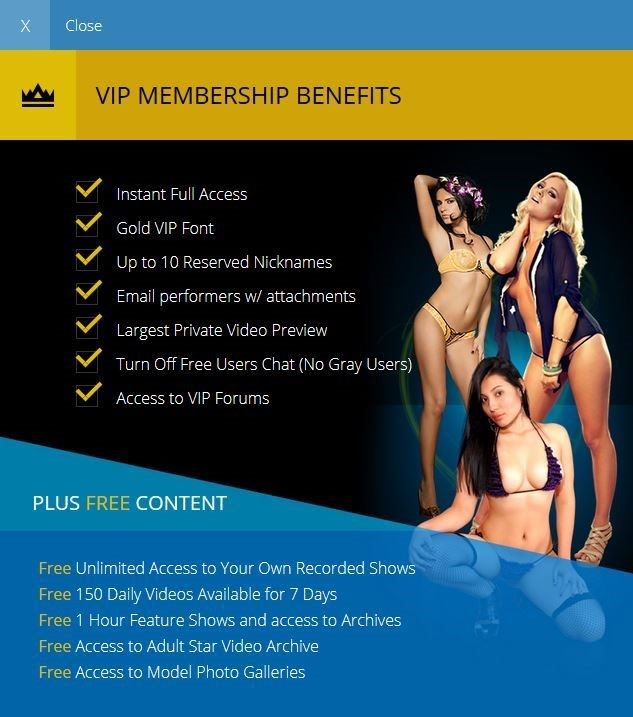 They're granted full access to all photo galleries, free hour long featured videos, along with a monthly gift of 3 videos for their personal stash. Any additional video purchases are discounted a further 5 percent for VIP Members. They can also access 150 of Flirt4Free VOD videos monthly.
Flirt4Free VIPs also have an additional benefit: The proprietary email system allows them to send attachments, along with messages for their favorite models! This greatly expands the methods of interaction, above what's available to basic users. And, this isn't even taking into account the fact that VIP members can even turn on cam2cam in the free chat.
On top of their Premium Membership types, there's a separate program, Flirt Rewards, which builds up points with every transaction. All registered members are automatically enrolled. These Flirt Rewards Points can be redeemed towards discount promo codes, good towards your next paid live show.
The Models
Okay, here's what we've all been waiting to discuss. The variety of models, with today's focus being on Asian sex chat rooms. With near 200 registered Asian webcam models, and a good average of 10 to 20 logged on at most times, you're left with plenty of choices. Flirt4Free caters to many different tastes and fetishes, but they are not a specialty site.

With that in mind, the number of Asian live porn actresses online is not one to sneeze at. They're more than respectable figures, but if you're looking for a wider range of choices, this link will take you to my list of the top Asian cam sites.
The superior feature set and structure of Flirt4Free, are strong elements that bolster their position against the competition powerfully. For one thing, they seem to hold some guidelines, as to the appearances of models in their employ.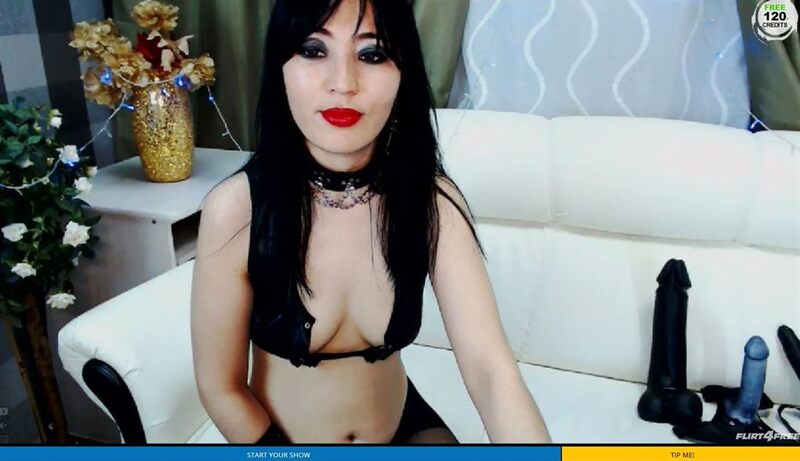 I know that's an exclusionary policy for a company to hold, and I apologize for the lack of any trigger warnings. That is the nature of the business though.
Model profiles on Flirt4Free are pretty standard, but well polished like everything else on the site. A Mini-Bio section that appears in the model's live chat room, and there's where you'll also find a link to the model's Full Bio section.
Mini-Bios contain some general performer information, such as category, body type, turn ons and offs. Those sorts of things. This section also displays any awards a model may have won, followed by member comments.
Full Bios contain all the information the Mini-Bio held, with more items available. The additional items a model can have on her full bio are sexy photo galleries. There's also a section providing links to the blog posts relating to, or written by that model.
Unique Features
As mentioned in my intro, Flirt4Free hosts a great deal of different features. The membership types, and Flirt Rewards program are only the beginning.
Each model also has the option to host a Fan Club. These are subscriptions that apply to individual perfomers. These Fan Clubs enable discounts towards purchasing any of that cam girl's videos, and for live shows as well. The prices vary from girl to girl, and I've seen everything from a bit over a hundred Dollars per month, to thousands of Dollars monthly.
This feature is completely optional, for both models and users, and can provide a way for users to take advantage of further savings.
Another money saving program offered by Flirt4Free.com is their Show Pass system. Once again, it's a subscription service, priced at $14.99 for a 24 hour Pass, or $49.99 for a full month. These Show Passes unlock a special, members only section of the Flirt4Free VOD page.
The VOD/Videos section is packed with galleries of sexy videos, across a range of categories and fetishes. The top search categories for live shows are represented in the VOD section. This includes a range of Asian sex chat sessions.

Flirt4Free also seems to offer support for a much wider range of interactive sex toys than just OhMiBod, or Lovense units. They also support models offered by Kiiroo, and We-Vibe, along with support for the Fleshlight Launch unit, taking care of interactivity on the male end.
What that is, is a docking station for your Fleshlight branded toy. This enables an interactive connection between your, and her toys, with the aid of a smartphone app. What this breaks down to is, you thrust into your toy, and she gets buzzed by hers.
It's a fun, and much more intimate method of interaction than would normally be available on a live, adult webcam site. That is the type of thing I was talking about when I touted the Flirt4Free feature set.
And finally,
Flirt4Free hosts a Blog section, though this mainly seems to be an area where award winning camgirls are celebrated, and/or introduced. It ends up being more of a landing page than an actual blog, though if this changes in the future, I'll be sure to keep my reviews updated.
Chat Types
The range of different chat types available from Flirt4Free.com seems to be one of the largest I've come across to now. You don't always need to be buried in choices, but having the ability to be as selective as you like is nice.
There are 7 different live chat options, and they are arranged as follows:
Open Room
The basic, free level of chat offered by Flirt4Free. There is no restriction on Nudity4Free in Flirt4Free's Open Rooms! They feature support for interactive, tip toys, and naturally, lots of tipping.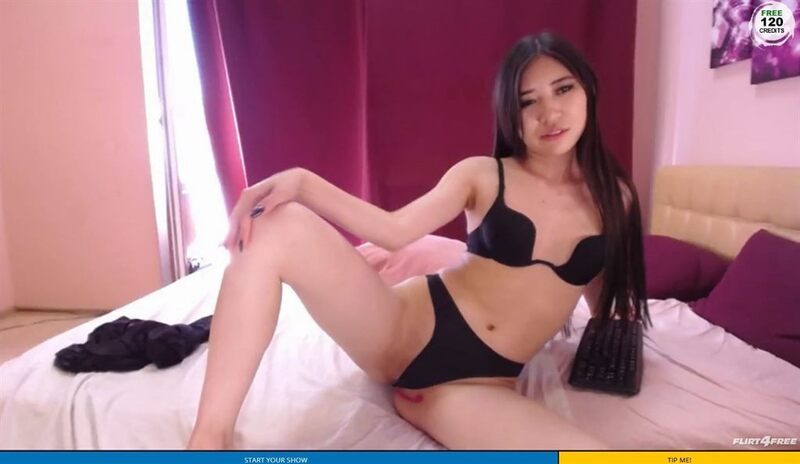 This all equals out to a lot of chances for completely free shows on Flirt4Free. At the end of the day though Flirt4Free is a paid service. So the paid chats are where you're going to get the best shows.
Private Chat
Private Chat on Flirt4Free encompasses 2 separate chat types in itself. These are Standard, and Premiere Chat. The difference is that Premiere Chats don't allow for Voyeur/Spy Mode Shows, and they cost more. Standard Private Chat will run you between a pittance of 5 credits per minute, to 60 a minute. The price scale of Premiere shows is between 70 and 120 credits per minute.
Voyeur Mode
In Voyeur mode, users can pay between 10, and 40 credits a minute, to take a peek into another user's private session. The video remains at full size, but lacks audio to protect the anonymity of other site members using Cam2Cam.
Feature Shows
Feature Shows can star Flirt4Free's top webcam performers, or even well known pornographic talent. These are pre-scheduled shows, which are usually performed according to a previously set theme. The cost of a Feature Show will run you from 30 credits per minute. For a show that's guaranteed to be quality, that is more than a reasonable price.
Multi-User Chat
Mulit-User shows are a chat type that's similar to a "party chat" or "group chat" on other sites. It costs quite a bit less than a Private Chat, by about a third. The Multi-User Chats are closed rooms where one performer is entertaining a group of users. Interactions take place through chatting, and Cam2Cam! There is no limit to the number of members who can simultaneously view a Multi-User Chat. That makes it less private, but cheaper for individual users, and more lucrative for the performers.
Party Chat
Party Chat rooms are similar to Multi-User Chats, except open to all users, for free. The excitement in this chat type is generated via tipping, and model/user interaction. As long as the tips continue to roll in, the show will go on. Once the flow of tips stops for long enough, the Party Chat ends, and Open Chat resumes.
Costs
Credit packages are simply arranged, and priced. There are 3 standard Credit packages available, which appear thus:
500 credits for $50.00
1000 credits for $100.00
2500 credits for $250.00
Aside from that Credit purchasing scale, there's a separate one available to first time buyers exclusively:
Credit card validation = 120 Credits absolutely free.
$10.00 USD = 90 Credits + 150 free for a total of 240 Credits.
$25.00 USD = 255 credits + 190 free, a 415 Credit total.
Flirt4Free accepts both credit and debit. The accepted card types are listed as follows:
Visa
MasterCard
JCB
Diner's Club International
Discover
There are some alternate payment methods available as well:
There's a final payment option available, which is a direct wire transfer. Making a purchase with this method carries a requirement of a minimum transfer amount of $10,000.00 USD. This option requires directly contacting Flirt4Free Customer Support. They'll then provide users with the relevant documents.
Mobile Site
Flirt4Free is one of the best cam sites to view on mobile. I've listed it as one of the best mobile chat sites in the camming industry, and I adamantly stand by that decision. In fact, it was an easy one to make.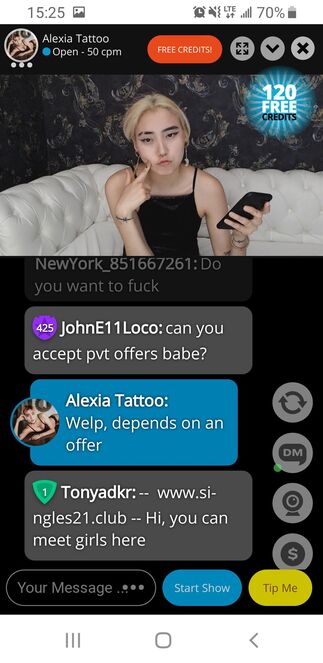 Everything on Flirt4Free's mobile site works smoothly and feels intuitive to use. You can easily minimize the screen by pressing the arrow icon at the top, which allows you to browse the site's collection of cams while you watch a model do her thing. It's great if you're undecided, and just a good thing to have in general.
Flirt4Free's cams look great on mobile whether you view them in portrait or landscape mode, and, unlike on many other mobile cam sites, typing in chat doesn't obscure the screen. There's still the issue where the address bar is stuck on screen unless you scroll down to make it disappear prior to entering a show, but that's prevalent on most mobile cam sites, and is far from being a major issue.
In addition to all of the above, Flirt4Free is on the short list of cam sites that feature mobile cam2cam. This, by itself, is amazing, let alone the fact that, just like on Flirt4Free's desktop version, it's completely free, as is the two-way audio that comes with it.
As a side note, Flirt4Free allows you to call and text your chosen Asian cam model. On her page, if she has the feature enabled, you'll see on the right the Flirt Phone and Flirt SMS options. Both features are quite cheap and come with simple instructions, so if you'd like chatting with your favorite Asian babes as you do with your friends, then this is a great way to do so.
Support Options
The Flirt4Free Customer Support system is made up of email, snail mail, along with Live Chat Support being available.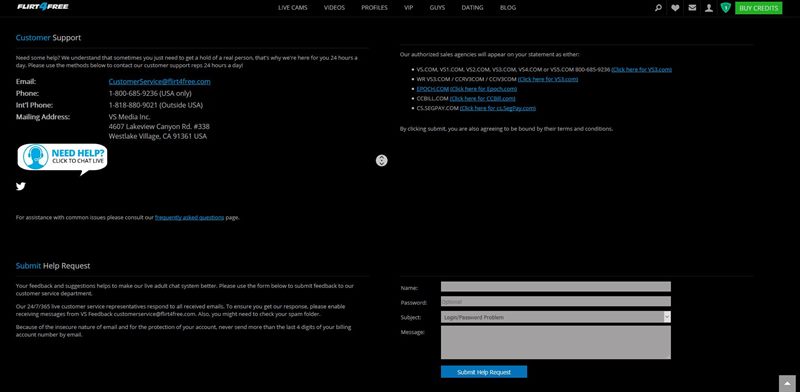 There's a detailed FAQ and assistance by phone, for both American and International customers. Billing support is handled via different hotline numbers, depending on your particular billing service.
Quality
Cam quality on Flirt4Free isn't consistent from model to model, though the lowest I've seen is 480p. Most are going to have a minimum, 720p HD setup, with 1080p feeds representing the maximum feed quality.
Wrapping it Up
Returning to Flirt4Free once again, and I immediately feel like I never left. It might be that it's cozy, like a home with a roaring fireplace. It could also be that Flirt4Free is the site that made me put a callus on my bell end. Like a miner's fingertips it is, I swear. Either way, I enjoyed my time with Flirt4Free.com, as always.
The selection of different models on offer, including their range of live, Asian sex chat rooms is fantastic. The level of the models is exquisite. I can not stress enough the level of quality there is to be found on Flirt4Free.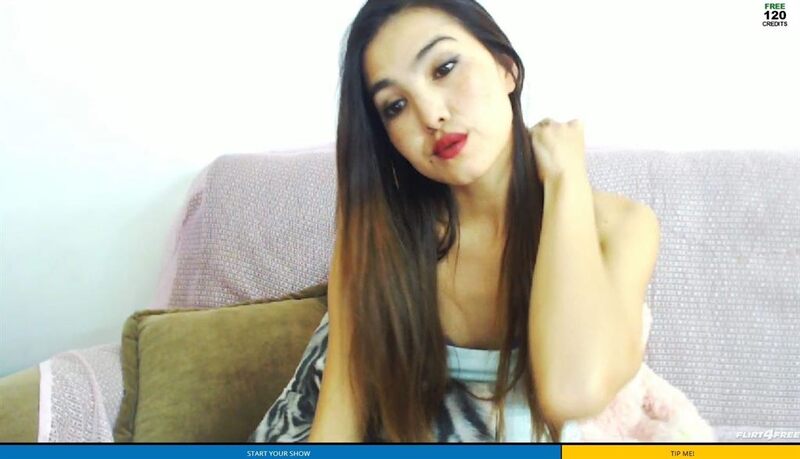 On top of delivering a great user experience, with tons of sexy girls to interact with, they go out of their way to make sure you don't overpay at all. Their range of money saving programs offers so many discounts to the user, it's like an armed robbery without all the screaming. You won't regret a dollar spent, I can assure you, and I thank y'all once again for coming back to read my Flirt4Free's Asian Review.