5 Best Adult Cam Sites That Take PayPal
Last updated
November 22, 2018
With PayPal being one of the safest and most discreet way to pay, it's no wonder many are looking for cam sites that accept PayPal. And, frankly, I have to agree: keeping your experience secure and discreet should be a priority. That's why I've searched the best PayPal adult chat sites.
They are ranked based on their prices and the quality of their models, streams, features and customer support.
---
CamSoda.com
CamSoda is perhaps the most exhilarating PayPal cam site on this list. It welcomes you with a salacious mass preview of dozens gorgeous cam babes in their birthday suits. You get into the action immediately, and get a good idea as to what you'll get if you take any of the site's sexy performers private.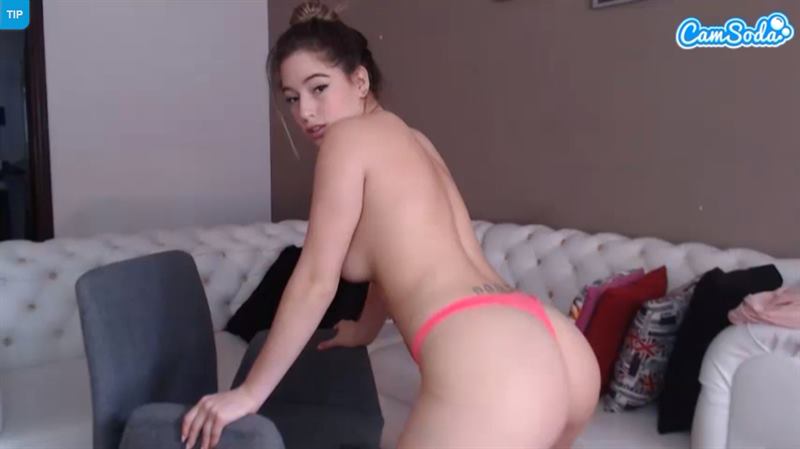 Aside from its mass preview feature, though, CamSoda doesn't really offer you a good way to quickly search for anything specific that might strike your fancy. Its search engine and categorization system are fairly unhelpful. That being said, there are usually upwards of 400 models online, and you will find that you usually end up enjoying your search.
A lot of models on CamSoda use remote controlled sex toys you can activate with tips. It's actually so common and well-implemented that I named it the best OhMiBod and Lovense sex chat site. I also named it as one of the best mobile sex cam sites for its fantastic implementation of cam2cam on mobile devices.
Along with CamSoda's cam2cam, its video quality is also top-notch. Most of the performers on CamSoda stream in HD, and their shows load fast and run well. If you decide to have a private show with one (or more) of them, you'll discover that it's also among the cheapest webcam sites around. You can find cam shows for as low as $0.60 per minute, with the average being closer to $2.40 per minute.
While the site might feel more lax than the likes of LiveJasmin, it is not when it comes to your security or anonymity. I've also never had any issues on CamSoda, not technical nor with billing. For those who have, CamSoda has a comprehensive FAQ section and an attentive customer assistance team. You can contact them via email and phone, or via live chat if you have a billing issue.
---
LiveJasmin.com
If you're looking for the highest quality cam shows, you'll find that no PayPal accepting chat site better suits your needs than LiveJasmin. Not only does it require its models to stream in 720p HD at the very least, it also demands that their rooms be presentable and well-captured by the webcam.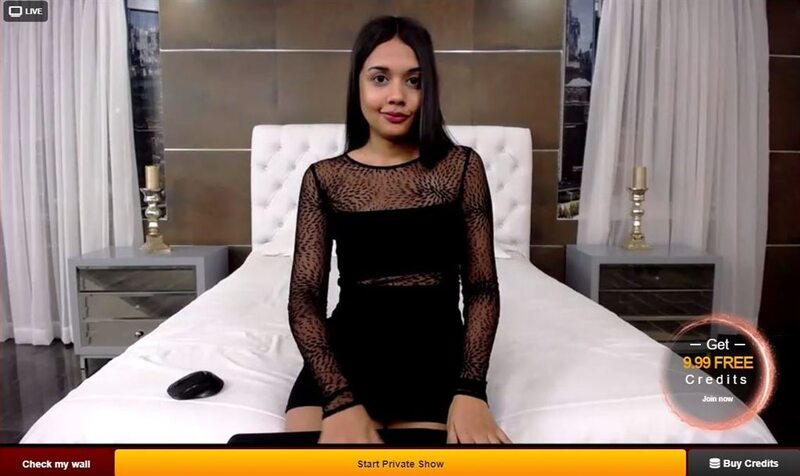 LiveJasmin boasts a huge collection of cam models. With over 1,000 models live at a time and fantastic search and categorization systems, you are bound to find whatever you're looking for, and quickly. The performers on LiveJasmin treat camming as their full-time job, and act like it. The vast majority of them are experienced professionals, aside from being smoking hot.
LiveJasmin also has the best two-way video and audio. Not only do they lack any stutter issues, but are also crystal clear, and even work on the mobile. You can even stream back to the model in HD, should your equipment allow it. Do note though that they both cost around a dollar per minute to add, and while you'll find a model every now and again that offer them for free, most don't.
Which brings me to talk about LiveJasmin's small downside: its prices. A show here will cost, on average, $2.70 a minute. While it won't break the bank, it is slightly higher than on most adult chat sites. LiveJasmin does have cheap VIP shows that go for as low as $0.10 a minute, though those don't have cam2cam enabled. Additionally, LiveJasmin gifts credits on every 5th purchase of the same credit package, which can buy you up to 10 minutes of private chat.
LiveJasmin is a bit pricey, but it is also good value for your money. While the cam shows' previews take a while to load, the shows themselves do not. They have no buffering issues and feel luxurious throughout. If you have any problems, which is unlikely, LiveJasmin also has top-notch customer service. It has a huge FAQ section to help you with common issues and a customer support team you can contact via email, phone and live chat.
---
Flirt4Free.com
Flirt4Free manages to balance quality and price in a way few do. Not only does it have some of the most beautiful-looking cam shows in the world, but it also has the cheapest cam shows in the world. All that, while staying adamant to provide the best customer support around.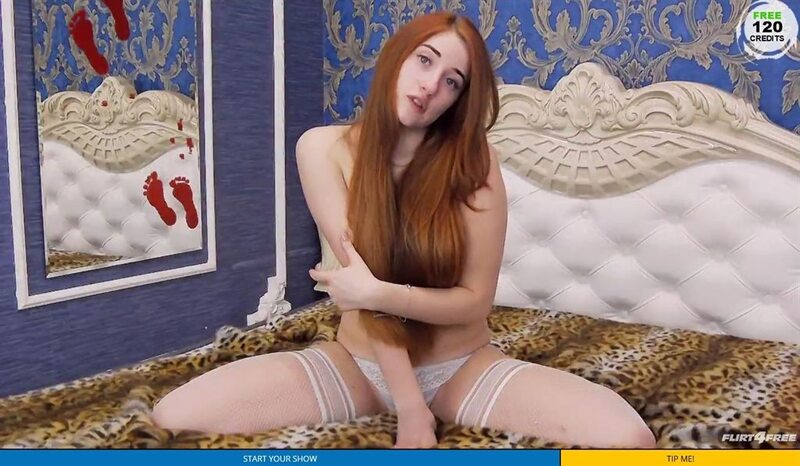 First, let's start with what's most important: the cam shows. Aside from the fact that most of Flirt4Free's models stream in HD, the shows themselves open on a giant window that will takes up most of your screen. They're stunning, load fast and run flawlessly.
Finding any particular cam show or model is a breeze thanks to Flirt4Free's great categorization system, as well as to the site's audio preview, which helps you make sure that the model speaks your language and has a decent mic. Just avoid the site's built-in search engine. It won't help you much. When you use it to look up models, it displays to you offline models too, without the option to filter them out.
The categorization system on the other hand, does a great job helping you find shows that are within your budget. Prices on Flirt4Free for a private show can ranged from $0.50 a minute, to well over $12.00, so look thoroughly before settling on a show. Luckily, Flirt4Free's group shows, deals, promos, fan clubs and free two-way video and audio included in every private chat keep the site highly affordable even if you don't stick to the cheaper cam rooms.
Flirt4Free excels on the technical front. Nothing takes too long to load or buffer. Everything is always fast reliable. On top of that, it has some of the best customer support teams around and a FAQ page that'll probably be the reason why you you'll never contact them. If you still need to, you can contact them through email, phone and live chat.
---
ImLive.com
Out of the all the chat sites that accept PayPal, ImLive is perhaps the cheapest overall. Most cam shows here will run you about $1.98 a minute, and as low as 0.98 a minute. And that's before considering ImLive's cheap group shows (Candy Shows), that cam2cam and two-way audio or free in every private chat, and the site's loyalty program. It's really a great business model: The more you use ImLive, the less you spend, and therefore the less you'll want to visit other cam sites.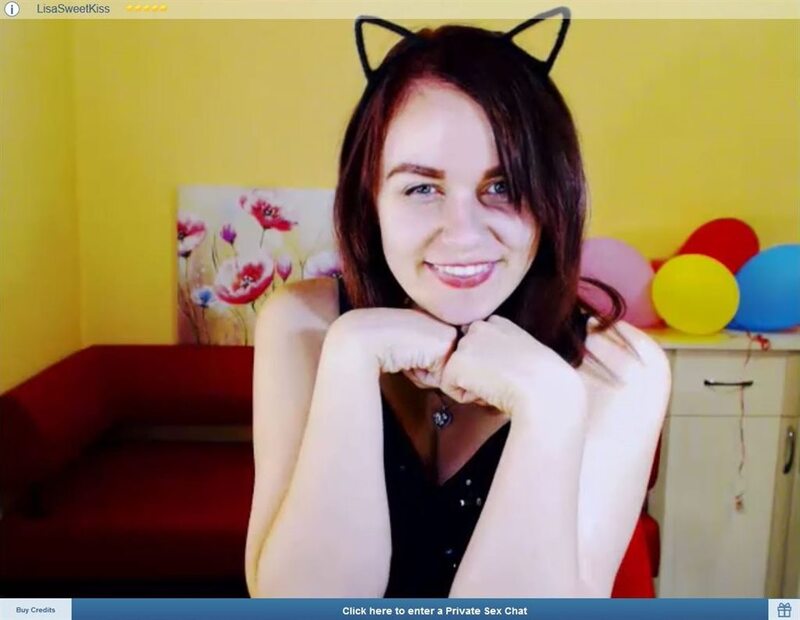 ImLive is cheap, but low prices is not all it has to offer. It has a fairly big selection of cam babes. On average, you'll see around 600 of them online and eager to please. A lot of them are worth searching high and low for, but thanks to ImLive's Fulfill your Fantasy feature, you won't have to. Instead, you can opt to just post your wildest dreams and let the girls beg to be those who make it a reality. No matter what your fetishes and kinks are, you'll find a home on ImLive.
But not everything is perfect. To keep the site inexpensive, ImLive limits its video resolution to 576p. That means there is absolutely no HD on the site. While it does make the site incredibly fast, which will be a blessing for anyone viewing it with a slow computer or internet connection, it may still disappoint some of you. If looking at pixels make you cry, this is probably not the site for you.
ImLive does work fantastically well, though. Aside from being fast, the site runs extremely well on most computers and web browsers, and has simple and secure billing that never gave me any problems. If you have any question or issue, use ImLive's FAQ page for assistance before reaching out to the site's customer support team. They can be contacted via phone, email and live chat at most hours of the day.
---
JOYourSelf.com
JOYourSelf gives off an aura of luxury. It has some of the best cam models in the world. Many of them are experienced, professional and drop-dead gorgeous. There are also a lot of them, with around a thousand online at any single moment. Looking for something specific? Then just use JOYourSelf's fantastic search and categorization systems. There's really no chance for you to leave this premium cam site empty handed.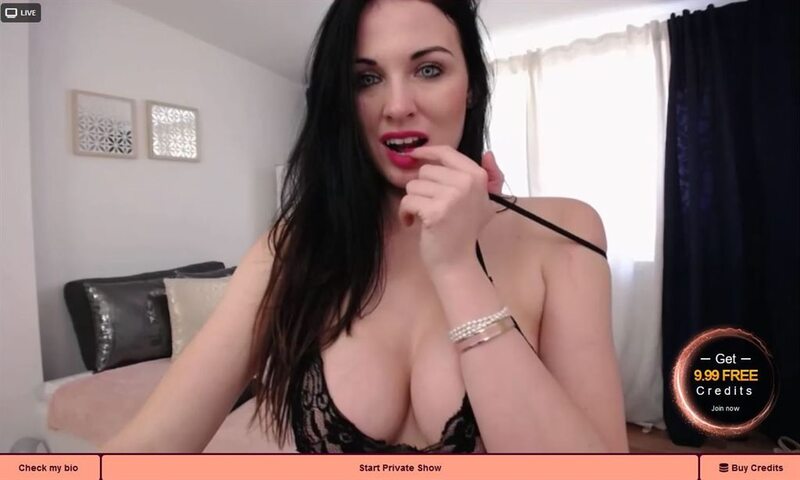 JOYourSelf's video quality is also fantastic. All models (except for the very new ones) required to stream in HD and use high-grade streaming equipment. You'll be hard pressed to find any cam show on JOYourSelf that suffers from buffering or stuttering issues. Even its two-way video and audio features are polished to perfection.
Unfortunately, they're not free. In fact, the site is a bit expensive in general. You can find some very low-cost cam shows on here, but the average sex chat goes $2.40-$3.00. Although, paying top dollar for the best quality is actually something I fully recommend you do if it is within your budget.
Generally, JOYourSelf works wonderfully and is very convenient to use. Billing is smooth and secure and the streams load fast, although their previews tend to take the sweet time. If you have any issues, you can use the site's extensive FAQ page. If that doesn't do the trick, you can contact JOYourSelf's customer support through email, phone and live chat.
---
In Conclusion
When it comes to adult cam sites that accept PayPal, you want to be looking for one that's not only the safest and most discreet, but also offers the best bang for your buck. No PayPal cam site fits this bill better than CamSoda. It's the safest, has great quality of streams and model selection, and isn't too expensive to boot.
There are other PayPal adult chat sites on this list, of course, and they all shine in their own way. Some show more upfront, some have better extra features, and some are just cheaper.
But when it comes to truly being the best, CamSoda easily takes the cake.