Top 5 Sex Cam Sites That Accept Debit Cards
Last updated
December 05, 2019
In terms of daily purchases, a debit card can help you stick to your budget, much more so than a credit card would. For this reason, many are switching to cam sites that take debit cards, so they can keep better track of how much they're spending without the fear of purchasing more than they can afford. Not only do the 5 sites listed here accept debit, but they'll be worth every penny you spend.
---
LiveJasmin.com
LiveJasmin is leading the camming industry in many regards, one of which is its streaming quality. It's rare to see a cam show on this site that's being streamed in anything less than 720p HD, but it doesn't stop there; The high quality of LiveJasmin's streams is also made noticeable by the fact that every cam room seems to have the production of a television show, with fantastic lighting, camera framing and flattering angles.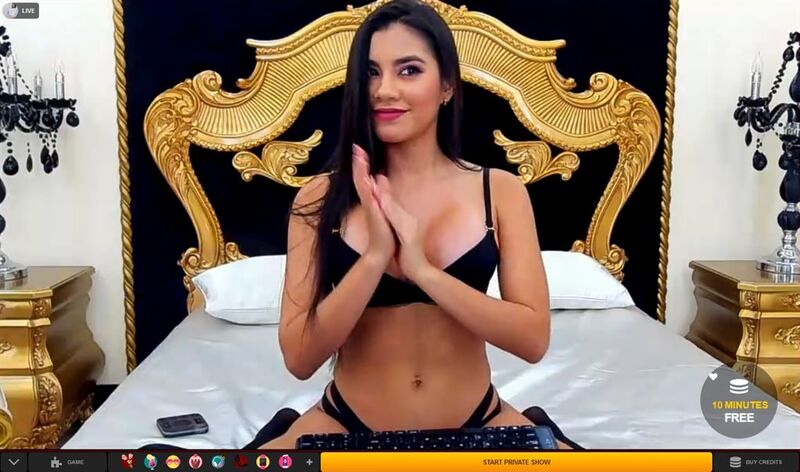 LiveJasmin screams luxury, and it does so by hosting the best webcam models in the business, and helping them become top tier streamers. Every performer on LiveJasmin is a full-time sex chat model, and it shows.
What's surprising about this is that LiveJasmin doesn't just focus on quality, but has great quantity to boot. On average, LiveJasmin hosts around 1,200 webcam models on its platform at any given moment, and they come from all over. No matter your preferred appearance or spoken language, you'll most likely find it on here. And, thanks to LiveJasmin's accurate search and categorization features, you'll be wasting no time finding whatever it is you're looking for.
The main downside of LiveJasmin is that it's a bit more expensive than most webcam sites out there. Private shows average at around $2.80 a minute, and while cam2cam and two-way audio are offered in every single one of them, even if you're on mobile, they're not free, costing around a dollar each per minute to enable. They're also available on mobile, but cost extra there as well.
But don't get me wrong, LiveJasmin is definitely worth the cost you'll be required to pay its talented beauties. It has 24/7 live chat support, and accepts a wide range of debit cards, using the latest security measures to protect your information and keep you safe and secure. It also keeps your transactions discreet by obfuscating your LiveJasmin purchases on your billing statement - the charges don't appear under "LiveJasmin," but rather as a nondescript name instead.
---
CamSoda.com
CamSoda is a freemium cam site and, as such, focuses mainly on its tip-based experience. You go inside a chat room, tip for sexual acts, and enjoy the show. The difference here is that CamSoda refuses to neglect its more premium features, and actually has some of the best private shows on the market.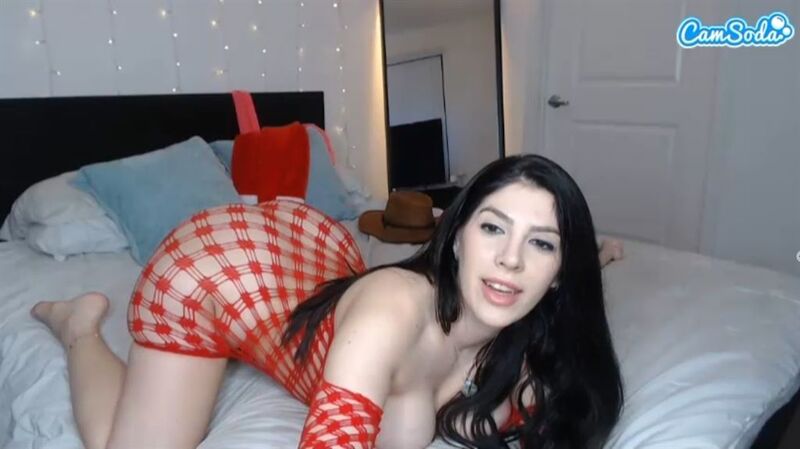 CamSoda features a plethora of HD cams, and, while there are quite a few models on the site streaming in HQ (or in some cases, even SD), with around 600 plus adult models streaming on CamSoda's platform at any given time, you'll never be out of options, even if you, like myself, are an HD snob.
CamSoda's models come from all over. You'll encounter your fair share of hot Asian, African and European cam girls and guys, as well as both North and South American performers, but, more than anything else, CamSoda in known for its abundance of ravishing Latina cam girls. Also, since CamSoda is freemium, interactive sex toys are commonplace, so you'll also have lots of ways to interact with the model (and make her scream in pleasure if you choose to tip).
CamSoda's selection is always on display. Visiting the site is not something that you'll what to do within eyesight of anyone, as the front page is just a mouth-watering exhibit of naked bodies. Once you decide on a performer and want to do something more intimate with them, all you'll need to do is select Go Private and see how much the model is charging for a minute of some private time.
CamSoda's private chats can go as low as $0.60 a minute, and average out at around $2.40 a minute. It even has free cam2cam and 2-way-audio on both PC and mobile, and allows free recording and rewatching of your private shows, so consider any payment you make for a private show a payment towards its recording - a porno directed by you.
CamSoda accepts most major debit cards, including Amex, and provides secure 128 bit encryption for all payment details. On your billing statement, the charge appears as an unclassifiable name to keep things discreet.
---
Flirt4Free.com
Are you a US resident? Do you prefer to have sex chat with hot babes who speak fluent English? Then Flirt4Free should be on your list of sites to visit and try out. It may not have the largest selection of talents, with around 500 cam models online at a time, but the majority of them are stunners, and as sweet and American as apple pie.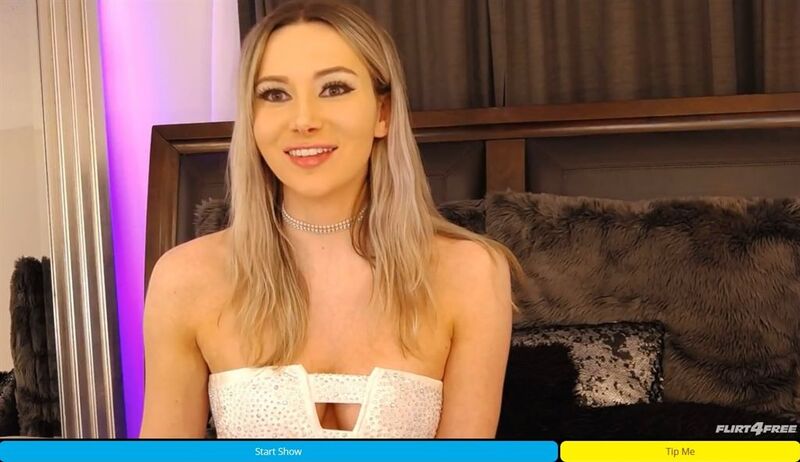 In terms of differences from other premium chat sites, Flirt4Free feels a bit like one that adopted a few good freemium features to not only distinguish itself from the rest, but give its members more freedom of choice. Its "party shows," for example, allow you to watch a model just like you would on a freemium chat site. She performs, and you tip as you see fit. Tipping, as always, is welcomed, but purely optional, just like it is on CamSoda.
In terms of video quality, though, Flirt4Free trumps CamSoda. Most performers on the site stream in 720p, and know how to work a camera. With this, and with Flirt4Free's slick design, you'll never mistake this cam site for a freemium one.
Additionally, if you're into fetish cams, you'll be glad to know that Flirt4Free has a fairly active fetish sub-community that you can visit by hovering over the Live Cams button at the top nav bar and clicking Fetish. There, you'll have access to shows, blogs, forums and guides for beginners - all written by models and members of the site.
While Flirt4Free's search function is rather unhelpful (and I advise you to simply ignore it), its categorization, preview and filtering systems are the complete opposite. In fact, you'll be hard-pressed to find a webcam site with more transparency when it comes to its prices. They may range quite a bit, but if you simply hover over the View By button (right above the cams) and select Rates, you'll be able to see all the shows on the site listed according to their price-per-minute in private. With an average price of around $3.00 a minute, and with free c2c and 2way audio included, this is a great site for those of you who worry about spending more than they should.
Finally, Flirt4Free is highly reputable and secure. All payment details on Flirt4Free are encrypted, with charges appearing on your billing statement as with an innocuous name.
---
ImLive.com
If part of the reason why you're using a debit card for cams is better control over your expenditures, then ImLive should be of great interest to you. For starters, it's one of the cheapest sex cam sites in the camming industry, with more ways to further decrease costs then I have the patience to list. At around $1.98 for a minute in private, and with free c2c and 2way audio included in that price, you'll be spending much more time just enjoying the ride, and much less time worrying about how much it's costing you.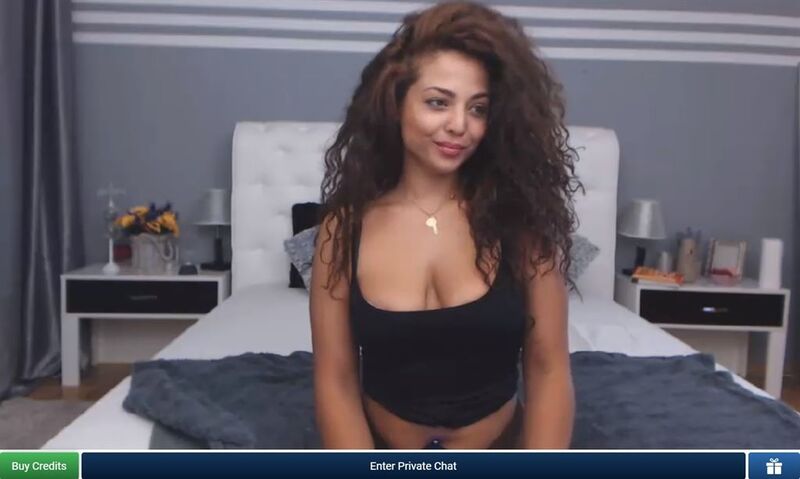 What's most surprising is that, for how cheap ImLive is, its quality hardly reflects it. While most cam shows on the site are in either HQ or SD, there are many that are streamed in HD, and your options won't be limited thanks to the fact that there are around 800 live webcam shows on ImLive at a time, and the site's models come from all over.
The site's categorization and search functions also do an amazing job at helping you find whatever it is you're looking for. The highlight here is ImLive's exclusive Fulfill Your Fantasy feature, which can be accessed at the bottom-left corner in the Member Area. All you need to do is click Add your Fantasy, then submit your fantasy. The site's cam models (and only them) can then read it and make a bid to fulfill it. All you have to do is choose whoever most suits your tastes and have her make your dreams come true. Looking for a dominatrix to humiliate you over your shortcomings? Want to see a tranny sucking her own cock? Then waste no time and write it down here. You'll be getting offers in no time.
Just like all other site on this list, ImLive uses secure connection and HTTPS protocols, with all payments discreetly and securely processed by the site's authorized payment agencies and showing on your billing statement as a nondescript name.
---
Chaturbate.com
Chaturbate is where you should go if quantity is you main concern. This freemium cam site has a jaw-dropping amount of cam models, with over 4,000 (yes, you read that right) performing live at any given time. Mostly nude, and at times with tip-activated sex toys that allow you to control their pleasure at the click of a button.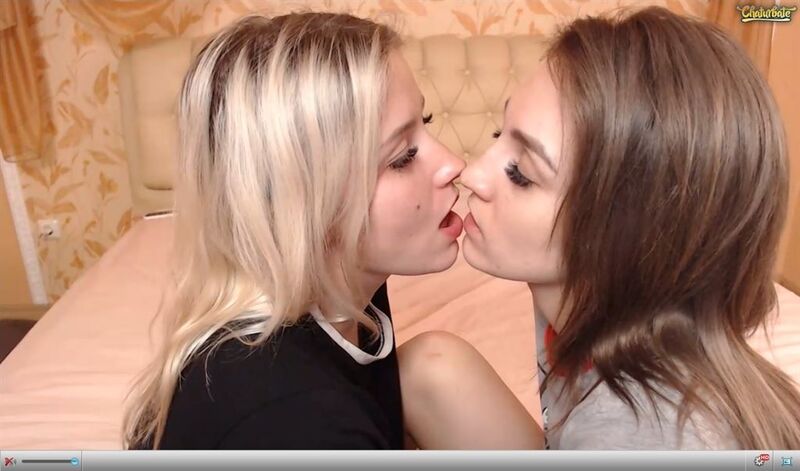 There are many reasons why Chaturbate is as successful and popular as it is, and the amount of sex cams it has is only one of them. Another is their quality. The majority of performers on Chaturbate stream in HD, and the video quality can even go as high as 4k, so if your computer supports that, you're going to have a blast with this site.
Want to break up the pace from the usual cam shows? Then you'll be happy to know that Chaturbate has a good amount of sensual couple cams and group cams, along with voyeurs and exhibitionists that don't even charge you or accept tips. Yes, they're 100% free. They just like being watched, and who am I to judge. I'm just happy to oblige.
Chaturbate includes lots of other interesting features that will keep you hooked, like links to a performer's social media, but also lacks a few core features, like video preview of the rooms and cam2cam. The site does have a picture preview, but it's not as helpful, and while I've created a guide for setting up cam2cam on Chaturbate, it usually isn't free, and takes a few minutes and isn't as reliable as in-built cam2cam, like all other sites on this list have.
Still, it's hard to complain when you have so much choice, especially when those choices, on average, are so cheap. The price per minute in private on Chaturbate is around $2.40. Chaturbate also accepts Amex, so if you prefer to use your American Express debit and, for whatever reason, dislike CamSoda (also accepts Amex), You have Chaturbate as as option.
Chaturbate's customer support is not its strongest suit, but the site does keep up with the rest on this list in terms of security and discretion. Chaturbate is one of the biggest cam sites on the web, and has the security protocols to match. Any charges will discreetly appear as an unclassifiable name on your billing statement.
---
In Conclusion
The sites on this list are some of the most reputable, safe and discreet chat sites in the business. They all accept all manner of debit cards, and use the latest security protocols to both secure your information and transactions and keep them anonymous. They are all, therefore, fantastic options, and will most likely leave you with a smile on your face.
If you're looking for something specific, like cheap prices, check out either ImLive or CamSoda. If you're just looking for the best bang for your buck, then visit LiveJasmin. There are many reasons why it's first on this list, and some of them I didn't even have the time to mention. It's regarded as one of the best cam sites in the world by many, and for good reason. Give it a try, and you'll see just why.