The Best Fetish Cam Sites for Cam2Cam
Last updated
September 26, 2019
For many fetish webcam shows, cam2cam is absolutely essential. Want to show the model that you're being a good, obedient slave? Want her to instruct your jerk off? These acts require you to find a cam site with good fetish cam2cam implementation. Luckily for you, I've already found 5 such fetish cam2cam sites for you to enjoy.
---
FetishGalaxy.com
If you're a hardcore fetishist, then you need a hardcore fetish cam site, and FetishGalaxy is exactly such a site. As its name suggests, it is strictly fetish-centric, featuring only fetish webcam performers who are experienced and versatile in a myriad kinks and fetishes.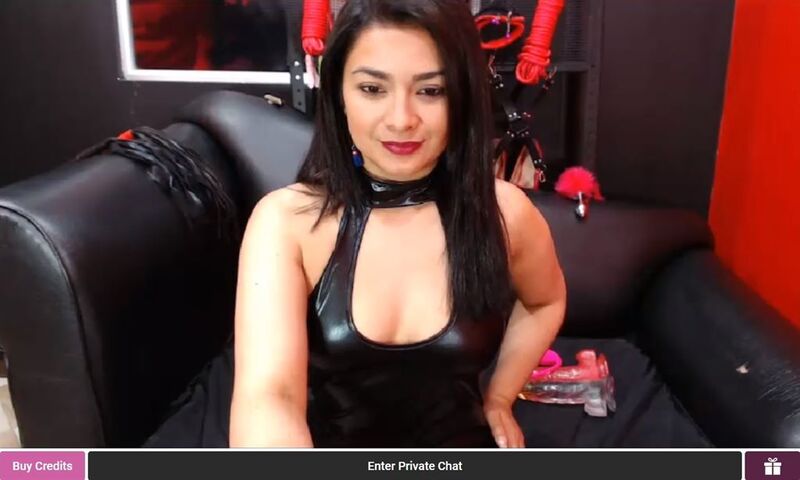 Once you visit the site, you'll notice that the models working on it are split into Professional Dominatrixes and Submissives, Educators, and Experts. The first two are rather self-explanatory. Do you want a domme who will make you torture your cock and balls for her amusement? Then you'll want a dominatrix. Prefer to be the one who does the torturing? Then visit a submissive. But if there's something very particular that you want someone highly experienced for, like something that requires some good roleplay skills like fulfilling a cuckolding fantasy, then look into FetishGalaxy's Expert chat rooms.
However, if you're new to all this, and you want some guidance, you should chat with an Educator. They are amazing at helping you dip your toes before diving in. Whatever you want, FetishGalaxy has it, and in spades. There are usually over 130 fetish cam shows live on the site, and they're all easily reached via an accurate and very fetish friendly categorization system.
FetishGalaxy, however, isn't known for having the best video quality. Don't get me wrong, the quality of streams that the site features are quite good, and are usually in either HQ or HD and with little to no latency issues. The issue is that there are quite a few models on FetishGalaxy that either stream with a subpar webcam or a slow internet connection, making the video grainy and pixelated or the stream stuttery. It's far from being bad, mind you, but there's no way to filter for HD cams, so you sometimes have to sort through some fetish shows until you find one with high quality streaming.
The prices, though, make up for that and then some. A private show on FetishGalaxy tends to cost around $2.10 a minute, which is really cheap. On top of that, for that price, you also get free cam2cam and two-way audio. In fact, cam2cam is freely offered in every private fetish sex chat on the site, meaning you can have some quality face-to-face time for cheap whenever you want to. The site rarely has any major deals or promotions that will help you lower prices even further, but considering what you do get and for how much you get it for, that hardly matters.
FetishGalaxy doesn't offer much beyond great private fetish shows, though. It forwent any bells and whistles and instead focused on featuring high quality models that know their jobs well. Unfortunately, it's also pretty bare-bones when it comes to customer support. The FAQ section is ok, but not much more than that, and you can only contact a FetishGalaxy support representative via email, which, of course, is a slow process. It usually takes them a few hours to reply, but they can sometimes take a full work day to respond. From my experience, they're as a good at their job as the site's models are, but I'll take a curt representative on live chat then a pleasant representative over email any day of the week.
---
LiveJasmin.com
LiveJasmin is not only one of the best fetish cam-to-cam sites around, but one of the best cam sites, period. It has an amazing attention to details, with every part of the site giving its users a feeling of luxury and prestige. Everything just works; the shows run smoothly and load quickly while looking absolutely terrific.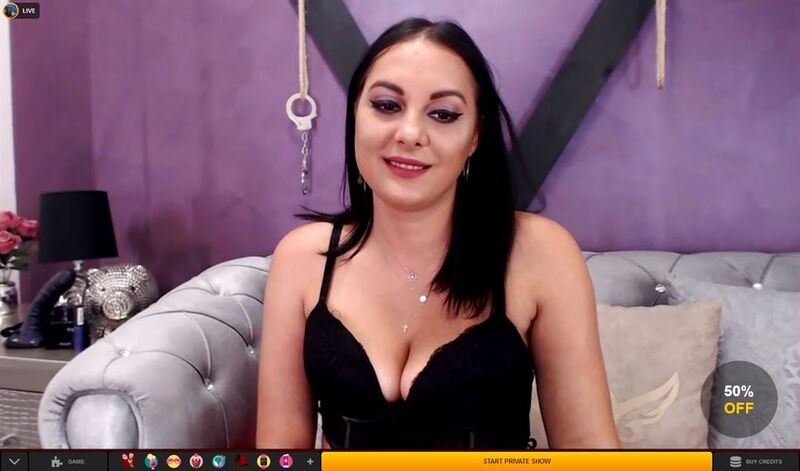 Most fetish cams on LiveJasmin are streaming in either 720p HD or full 1080p HD, with the minority of webcams being streamed in 576p. LiveJasmin also has strict policies which prevent models from using cheap streaming equipment that causes stream stutter. Because of this, it's rare to encounter any technical problems on the site.
LiveJasmin also has a very large collection of live fetish cams; Over 200 of them, on average. Whether you're a sub who gets off on strong women who laugh and humiliate you over your penile shortcomings, or a dom who dreams of denying a cute little sub from climaxing until she drools and her her eyes cross, this site is filled to the brim with options for you. LiveJasmin doesn't have the best categorization system in place to help you sort through its many fetish webcams, and the search engine won't do much in that regard either, so you'll have to search manually for the fetish model of your dreams. LiveJasmin does separate them into Dominatrixes and Submissives, which does help quite a bit.
All this goodness does come at a cost, though, and a pretty high one at that. A private show on LiveJasmin will cost you around $2.70 a minute on average, which isn't a lot, but it doesn't include free cam2cam or 2way audio. A fetish cam2cam chat show on LiveJasmin will cost you around a dollar more, and if you want to be able to speak with the model, that will cost you another dollar on average on top of that. You can end up with a show costing you more than twice than one will on FetishGalaxy. The quality will usually be worth it, but not everyone has the change to pay for such luxury, which is a shame.
LiveJasmin does have quite a bit of promotions that can help you drive costs down, but that's about it. It also doesn't have a lot of extra features, preferring to just give you the best private experience possible. It ensures that by having a top-notch customer support team that you can contact 24/7 (yes, even on weekends and holidays) via email, phone and live chat.
---
Flirt4Free.com
Flirt4Free is the site one goes to for high quality fetish cam2cam sex chat that won't bankrupt you. It boasts some of the most beautiful fetish babes in the industry, and has enough extra features and bonus content to keep things interesting for a long, long while.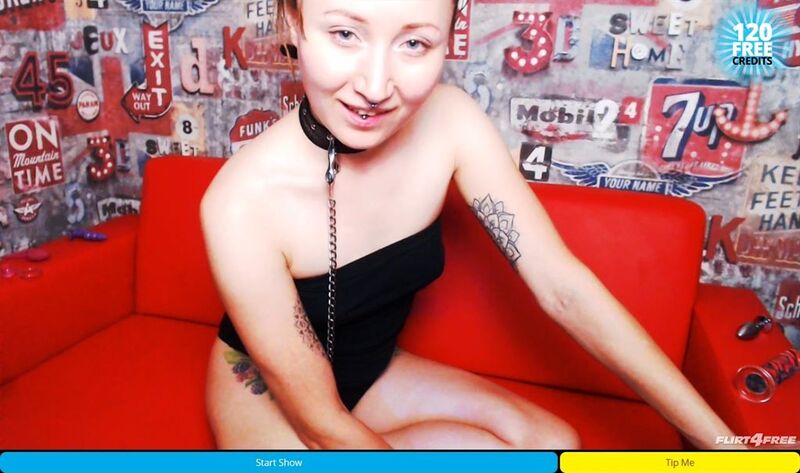 Flirt4Free's main audience are US kinksters, which isn't surprising when you consider how many US cam models use its platform. If you're an English speaker, you're going to love every minute on this site. You'll have around 50 live fetish cam shows to choose from, and while that is a smaller number than the other entries on this list, their variety is actually quite good. For instance, let's say that you are fantasizing about something very specific, like a model who will demean you and force you to eat you own cum. Well, chances are you'll find more than one of those on Flirt4Free, as most models here are experienced in most fetishes.
As for how much that will cost you, Flirt4Free's pricing can be a bit hard to pin down. The site gives its models a lot of freedom, not only in the types of show they do, how they perform and so on, but on setting their own prices. You can find fetish cam2cam rooms for as high as $12.00 a minute and for as low as $0.55 a minute. Fortunately, Flirt4Free lets you easily sort by price by hovering over the View By drop-down menu and selecting Prices. That way, you can always stay within your budget.
To make things even better, cam2cam and two-way audio ate freely included in every private chat, so you won't have to spend a dime letting your mistress see what a good cum guzzler you are. You'll also most likely see her grinning at you in approval in 720p, as the majority of fetish performers on the site stream in HD.
Just a heads up, though: Flirt4Free has a great categorization system. Use it, it will make your life easier, especially since Flirt4Free has so many different chat types for you to explore. Do not, however, use their search engine. It doesn't help you find live shows, so there's no real point to it. Just avoid it, you won't be missing it anyway.
Also, if you encounter any difficulties, do not hesitate to contact Flirt4Free's customer support. The site does have an excellent FAQ section, but their 24/7 customer assistance is simply superb. You can contact a representative in pretty much any way you can think of short of an office visit, and they're usually very quick to respond.
---
ImLive.com
If you want to waste no time on searching for a model that will fulfill your wildest dreams, and do it for cheap, then ImLive is exactly the site that you should try out. It has around 150 fetish cam girls live at any moment, a wonderful categorization system that'll help you find the ones that will suit your tastes and an exclusive feature that I wish more sites had: ImLive's Fulfill your Fantasy feature.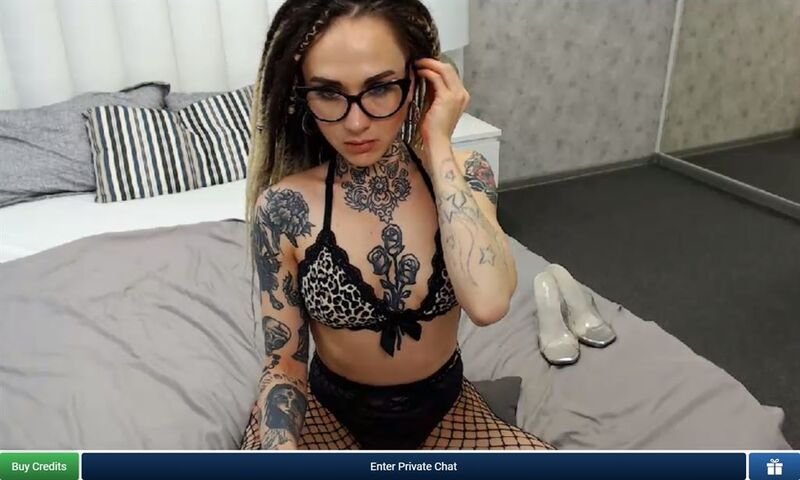 Let's say you get hard imagining yourself being vored by a beautiful giantess and want to fulfill that fantasy with a professional. You write down your fantasy, submit it, and it goes onto an internal board, where other models (and only models) can read it. The models can then make you offers to fulfill your fantasy. You can discuss price, safe words and limitations, and move on from there. It's one of the most convenient features for fetishists that I've come across.
Speaking of pricing, ImLive is really cheap. So cheap, in fact, that it surprised me to learn that it offers free cam2cam and two-way audio with each and every private show. And the price of that private show? Only around $1.98 a minute. Oh, and the site offers you multiple ways in which you can drive that price even lower, like a generous rewards program, discounted long shows, fan clubs and more.
If you would like to sift through ImLive's selection of fetish cam2cam chat shows, feel free to do so. Go to Live Cams, click the drop-down menu and switch to Fetish & BDSM shows. You will notice, however, ImLive biggest shortfall - it's streaming quality. A lot of models on ImLive stream in 720p HD, but the majority of them stream in 576p HQ. You'll also notice that a fair bit of them don't have the internet connection to support live cam2cam streaming, so their shows are somewhat choppy at times.
On the plus side, you'll always know on who's side the technical issues are. ImLive has great customer support that you can contact via email, phone and live chat at most hours of the day (24/7 live chat is reserved for only the most veteran users). It also has a handy FAQ section in case you want to try to resolve any issue you may have on your own.
---
xLoveCam.com
xLoveCam is a middle-of-the-road webcam site with a lot of great things to offer. If you're not from the US, you'll find a lot to love here: Dozens upon dozens of cam girls, all speaking English along with other languages, all from different parts of the globe, all waiting to have some kinky fun with you.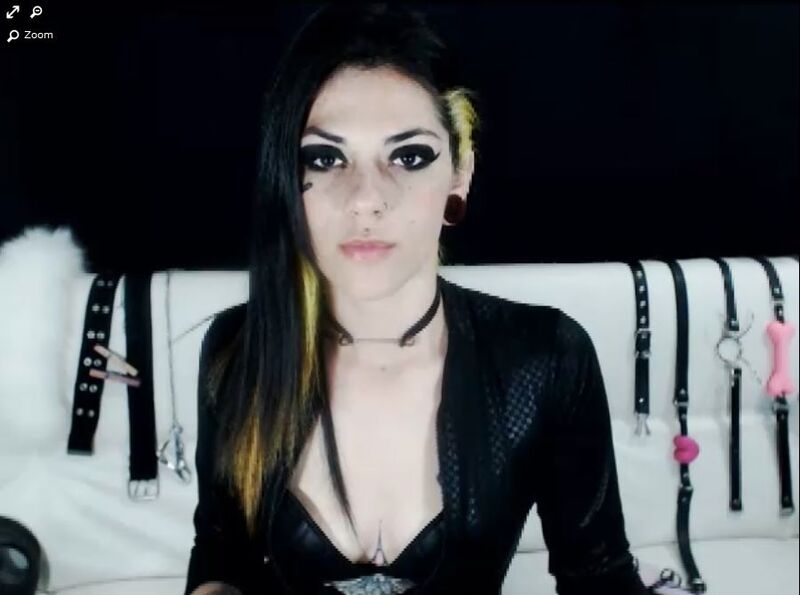 Let's start with the main thing: Cam2cam. xLoveCam offers it in every private chat, along with two-way audio, completely for free. While that's great and all, it wouldn't be very impressive if the shows themselves were expensive. Fortunately, they're not, with an average private fetish show on xLoveCam costing around $2.20 per minute. You can also easily search by price via the Rates category at the left side of the site, so you can always, and easily, find a fetish sex cam that's within your budget.
Overall, the categorization on xLoveCam is pretty inclusive and general. All you have is a Fetish Female category that you can choose on the left side of the site, and that's it. No sub-categories or anything of that sort. Luckily (or not, depending on how you look at it), that's not a real problem, as there are only an average of 40 fetish females performing live on the site at any given time. It's not a lot, but it will be enough for most as different girls tend to stream on different days, making the selection quite varied.
The models on the site also tend to be very experienced ones and are adept at switching their roles. Want a domme who will ruin your orgasm? Pick a model, any model. Whatever they're preferences may be, most fetish performers on xLoveCam love, above all, to satisfy, and will gladly perform your fetish in private.
What xLoveCam lacks, though, is standardized streaming quality. There are quite a few models on xLoveCam who stream in HD, but since the site doesn't enforce a high-quality streaming policy, many of them don't. You'll have some fetish cam-to-cam shows on xLoveCam that are in HQ and even SD video quality, and while its rare for any of them to suffer from any latency issues, they're quality doesn't stack up to that of sites like Flirt4Free or LiveJasmin.
But, when it comes to customer support, xLoveCam fully delivers. The site has a detailed FAQ section in case you have any questions or issues that you feel you can resolve by yourself, as well as email and live chat support for both billing and technical issues.
---
In Conclusion
The above cam sites are some of the most popular, trusted and high quality webcam sites in the business. They all have something different to offer to us fetishists, and they all have some of the best cam2cam implementation that the sex cam industry has to offer.
If you want high quality, LiveJasmin and Flirt4Free, as usual, will more than deliver. If you want cheap prices, ImLive and xLoveCam will have what you need. But, if you want a place that has both, while truly feeling like it was meant to fulfill your dirtiest desires, visit FetishGalaxy. It really has everything you kinksters can hope to find, no matter your level of experience.