The Best Cam Sites for Getting Your Orgasm Ruined
Last updated
January 17, 2019
For many masochists, pain and humiliation go hand in hand. This I know from experience. To lose myself in the moment and any control I have over my orgasm in exhilarating, and even the possibility of it being denied by a sadistic dominatrix can get me as hard as stone. A ruined orgasm cam show just draws out the sub in me, and I know it does that for many of you too.
There are several good adult chat sites out there that can help you simulate this experience with a hot, trained professional. Some, though, are head and shoulders above the rest. Here are the 5 best fetish webcam sites for having your orgasm ruined, all of which have free cam2cam included in every private chat.
---
LiveJasmin.com
As I've already mentioned in my LiveJasmin fetish review, this site is the king of kink. It has the best video quality you can possibly find in this industry, along with a selection of fetish cam girls that sets an example for all fetish cam sites out there.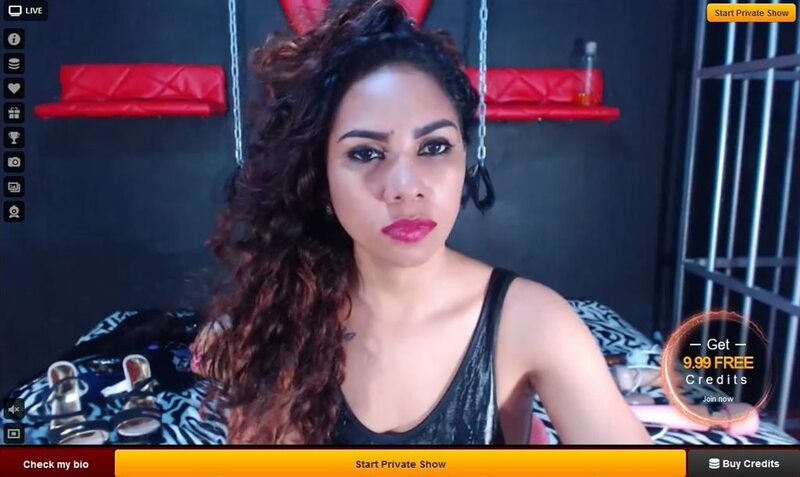 On average, you'll find around 70-80 fetish cam models online on LiveJasmin. They are fairly varied, and range from the disgusted-younger-step-sister type to the mature, leather-clad authoritative dominatrix who's eager to see you squirm. As always, not all of them are proficient in denying your orgasm, so look for the ones that specify that they're dominant, and don't be afraid to shop around.
LiveJasmin's price matches its quality, but not so much as to make the site too costly. On average, most ruined orgasm shows you'll find will cost about $2.70 per minute. Some go for less, but you'll have to be patient and look for them. Overall, though, this is not really a site for misers.
LiveJasmin also differs from the other sites on this list in regards to its two-way audio. While it's not free like it is on the others (and that also goes for its c2c), it works perfectly. It's the only site among the 5 on this list to guarantee that the model will hear you crystal clear and with little to no delay, as long as the microphone you're using wasn't purchased in some yard sale back in the late 90s.
The customer support offered by LiveJasmin is also top-notch. They'll resolve any issue you might have quickly, and are a pleasure to speak to — something you can do via email, phone and even live chat on the site itself. LiveJasmin's attention to details and strict policies make sure that you leave satisfied. It even has satisfaction guarantee policies in place to ensure that, should a model fail to perform something she explicitly agreed to, you'll get your credits back.
---
FetishGalaxy.com
When it comes to ruined orgasm cam shows, it's awfully hard to compete with a cam site that not only specializes in fetish sex chat, but has some of the cheapest prices in the industry. With an average price of $1.98 per minute of private, and with many cam shows costing even less than that, you're going to be spending hours enjoying this chat site without even noticing it.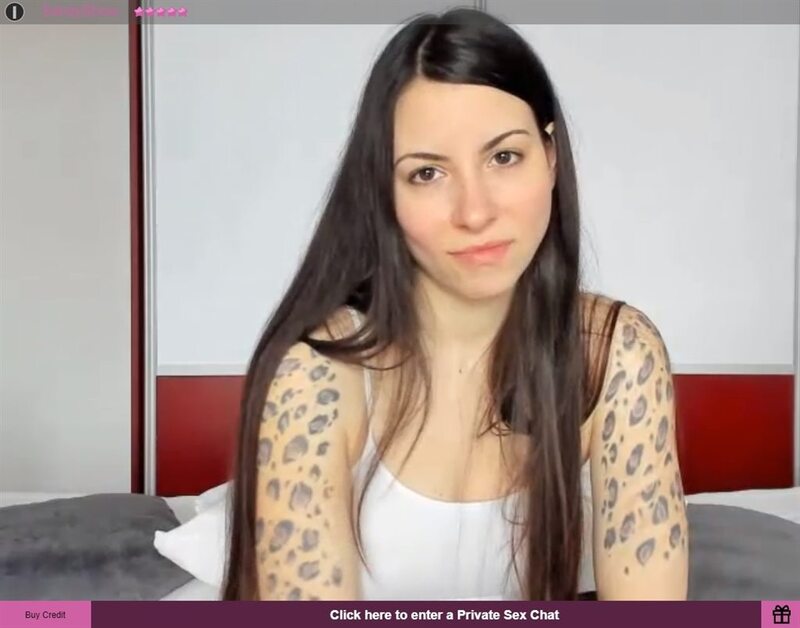 If you're new and looking to experiment, search for models tagged as Professional Educator. If you already have some experience and want to have some more, look for Professional Dominatrix or Expert cams. They'll know exactly how to make you beg to get off. On average, you'll find around 150 models on FetishGalaxy, many of which are highly experienced mistresses.
The best thing about FetishGalaxy, though, is that kinks like ruined orgasms and orgasm denial are not only welcomed, but expected. If you're specifically looking for a goddess to torture you until you lose control and bust, than you really can't go wrong with FetishGalaxy. Many here have probably ruined more orgasms than leg cramps have across the years.
FetishGalaxy's biggest downside is its video quality. The shows on this site are limited to 576p HQ, meaning that you won't see anyone streaming here in HD. This, as you can probably fathom, may be a deal breaker for some. I'm here to say that it shouldn't be. The shows on FetishGalaxy still look good. Plus, two-way video and audio is not only free, but available in every private chat without exception. There's really no good reason not to try out this site.
Just know that, if you do, you're somewhat on your own. FetishGalaxy's customer support isn't bad per se, but it is hard to contact. You can only email them, which limits your options and slows down the process of fixing your problem. On top of that, the FAQ section of the site is helpful, but not very comprehensive.
---
ImLive.com
ImLive is a highly affordable premium cam site that only gets cheaper the more money you spend on it. You can find private shows on ImLive that go as low as $0.98 a minute, and you won't even have to make any effort to do so. The rewards program, meanwhile, gives you points whenever you spend credits. Those points slowly increase your rank, and each higher rank gives you more and more bonus credits upon purchasing credits. It's like a virtuous circle of savings.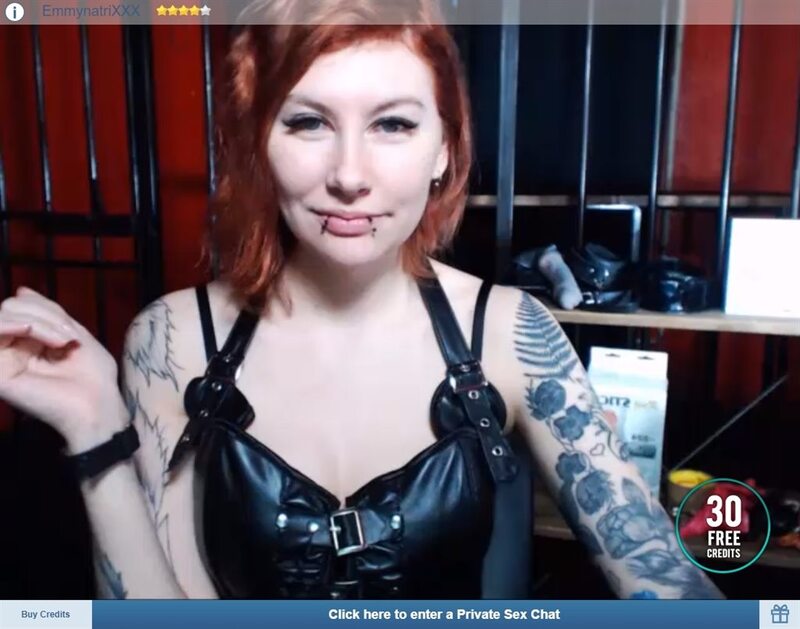 The site is not a poor man's alternative to more luxurious premium webcam sites, though. It has a varied selection of fetish cam girls, more than 200 of whom are online on average at any given moment. ImLive's Fetish & BDSM category is, in a word, impressive, and is not likely to leave anyone wanting.
Achieving your ideal RO cam show on ImLive is extremely easy and convenient thanks to its wonderful Fullfil your Fantasy. By using this feature, you won't even have to look for a suitable mistress to ruin your orgasm. All you'd have to do is write your fantasy down and let the dommes come to you.
The downside of ImLive is that it has no HD cams whatsoever. It might make the site perfect for those with a slow internet or computer, but, from my experience, that's a small minority. The streams themselves work well, load fast and rarely stutter, but I won't be surprised if some of you will be deterred by the site's video quality.
ImLive's customer support, though, is another story altogether. It has an extensive FAQ section you can use to try to resolve any minor issues you might have. If it's a bigger problem than one you can tackle on your own, you can contact ImLive's customer support department via email, phone and live chat. They tend to be very cordial, fast and helpful.
---
xLoveCam.com
xLoveCam is a great and well-rounded chat site with lots of fetish cam models. It has a nice selection of girls, about 500 of which are online at any given time, and about 50 of which are dedicated dommes or subs. While most of them are European, they are also beautiful and know how to play their part. The site also has a large number of amateurs and BBW, so if those are more your taste, don't even hesitate. Visit the site and enjoy your new favorite pastime.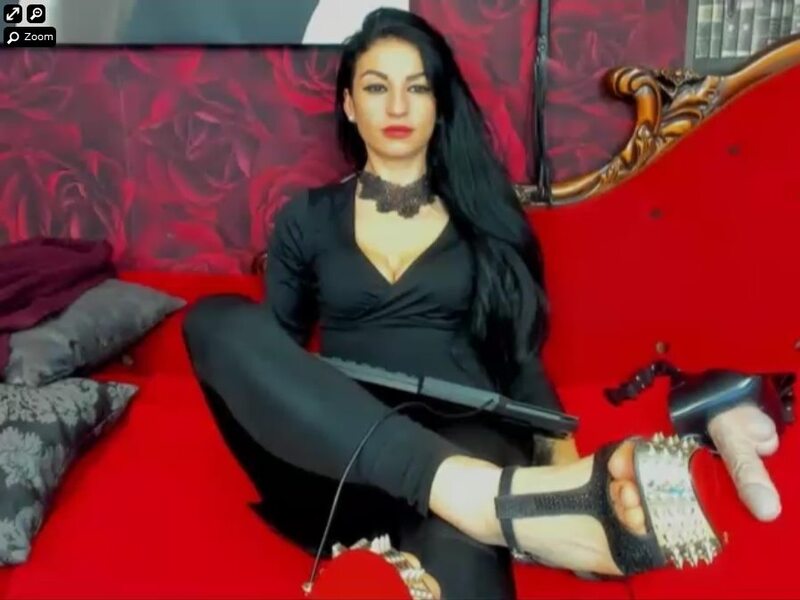 xLoveCam load very quickly, but take a few seconds to buffer. This means that you'd be wise to wait 2-10 seconds before switching to a different cam room with better quality, as the resolution vastly improves after that. Most shows are actually in 720p HD, with a very small number of them streaming in less than that.
It's also a breeze to find anything in particular that you might be searching for. xLoveCam has a great search function, and cuts down on any time you'd otherwise waste trying to find a kinky cam girl that's right for you, especially one with sufficient experience with RO cam shows.
xLoveCam's UI, though, is quite dated and makes the site look and feel cheap. On the other hand, it is; a private show on xLoveCam will cost you about $2.20 per minute, and comes with free two-way audio along with excellent cam2cam implementation. You can easily search by price (via the Rates category at the left side of the site) and find a mistress that can torture your balls for a rate that's within your budget.
While xLoveCam lacks any real problems worthy of a mention, it still has a FAQ section that can alleviate most difficulties and a customer support team that's ready and waiting to help you pass whatever hurdle you have. You can contact the site's customer support via email and live chat. They tend to answer promptly if you use the live chat, so I suggest that you do.
---
JOYourSelf.com
If you're looking for the most stunning mistresses to tease you until you're aching, there are few places better for finding them than JOYourSelf. It might not have the biggest collections of fetish cam shows, with around 70 airing at a time, but what it lacks in quantity it makes up for in quality. On top of that, not only are most dommes on JOYourSelf gorgeous, but they're also highly experienced, knowing just how to get you to submit to them.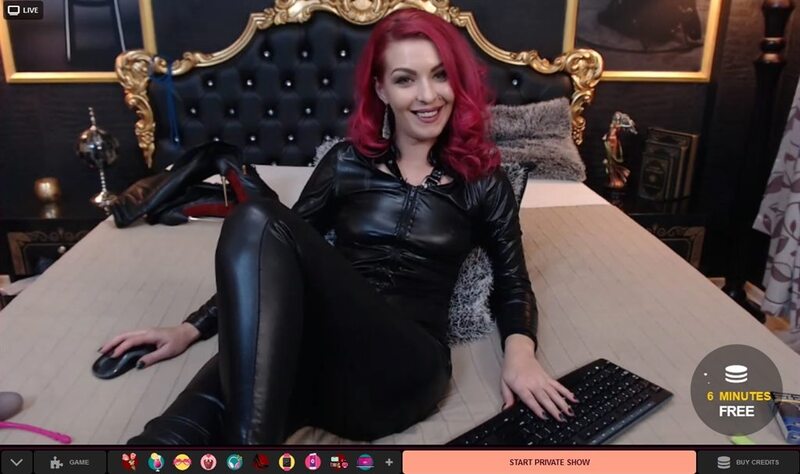 JOYourSelf's video quality even manages to surpass its model selection, with all rooms streaming in HD aside from the very newest, who are given an adjustment period so they can buy the necessary and expensive HD streaming equipment. This, alongside the site's marvelous selection of sexy mistresses makes it a real feast for the eyes.
The main downside of the site are its prices. JOYourSelf is a luxurious premium webcam site and is priced as such, with private shows costing around $3.00 a minute. In addition, while the site offers cam2cam in every private session, it, along with the site's two-way audio feature, costs extra (around $1.00), which can really hike up the cost of a show.
On the other hand, JOYourSelf really is worth it. It may be a tad bit pricier than most, but the attention to details its developers have is astounding, and makes every part of the site near flawless. Even its search and categorization features have been optimized to improve navigation, which cuts the amount of time you'll be wandering around looking for a particular queen to catch your eye.
JOYourSelf's customer support center is no different. It's quick and responsive, and is a breeze to contact and communicate with. I've yet to experience any issues or have any questions that weren't resolved with a quick look through the site's comprehensive FAQ page, but if I did, I'm sure I won't have had to endure them for long.
---
In Conclusion
All the sites above are fantastic for your kinky needs. They are all 100% safe and discreet, ensuring a secure connection through multitudes of encryption protocols, as well as your anonymity by keeping any transaction you make with them private and discreet.
But, still, one of them rises above the rest by a fairly large margin, and that site is LiveJasmin. It's extremely hard to compete with its standards and ambition, and it shows.
If you want to guarantee yourself some sweet denial, enrapturing submission and a ruined orgasm that will leave your heart racing, then visit LiveJasmin. Use the free credits you can get upon registration and card validation and try it out. You'll be hard and pleading for release in no time.