The Best Adult Roleplay Chat Sites
Last updated
August 22, 2019
Camming is all about sustaining and living out a fantasy, so in terms of adult chat, roleplaying is what it's all about. Because of this, the best adult cam sites support it via good c2c implementation, professional models experienced in acting and high quality streaming. The 5 adult roleplay chat sites below excel at these fields.
---
LiveJasmin.com
LiveJasmin is the perfect platform for roleplaying with a hot cam girl of your choice. It makes an effort to not only teach its performers the best way to cam and perform online, but also to host some of the best cam models in the industry. And it succeeds spectacularly: The cams on LiveJasmin look professionally shot and directed, while the models all seem to have a blast doing what they love.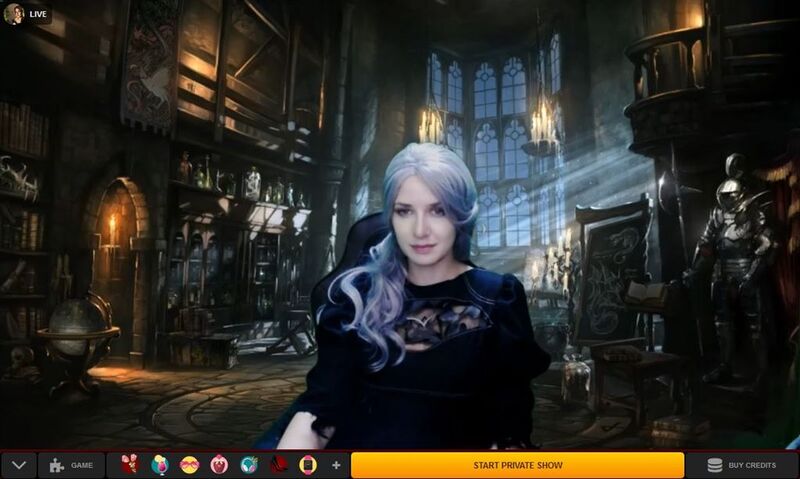 LiveJasmin doesn't have a dedicated role-play category, nor does it need one. If you search for "roleplay" in LiveJasmin's search engine, you'll find that most models working for the site label themselves as such, and for a good reason. LiveJasmin's cam models are some of the most experienced and professional in the business, and are usually great performers and role-players. Whether you want the cam babe to role-play as your babysitter, or the babysitter under your employ, or anything else, living out a fantasy on LiveJasmin is a process with only two steps: Finding a model that suits your tastes and asking her for it.
On average, there are about 1,400 live cams on LiveJasmin, and all you need to do is pick and choose. The selection is excellent, and so is the quality, as most of them stream in HD using high-end streaming equipment that make latency issues a rarity. On top of this, cam2cam on LiveJasmin is included in every private chat. I've even named the site as the best cam2cam site in the business. There is a caveat here, however: Both c2c and two-way audio usually cost a dollar a minute to enable. So if, let's say, you want the model to role-play as your slave and take orders from you, you'll have to pay a bit more.
In general, though, LiveJasmin's prices are quite fair. A private show on the site will cost you around $2.80 a minute. If you want, you can also filter by Price to find the cheapest performers online. So, being frugal on LiveJasmin is a valid option in case you're strapped for cash.
LiveJasmin works on most browsers, platforms, systems and devices, so enjoy it as you please. If you like to have some fun on the go, LiveJasmin is among the few sites that offers mobile cam2cam along with a free app that will make your mobile camming experience an absolute pleasure. While coming across any issues on LiveJasmin is very rare, the site's developers like to keep their members satisfied, and so employ a large team of customer support representatives that operate 24/7. You can contact them, via email, phone or live chat, or just use the site's comprehensive FAQ section to resolve any issue, yourself.
---
ImLive.com
ImLive is among the cheapest sex chat sites in the industry. While this is great for everyone, even those among you or which money is no issue, you might still be asking yourself why is this such an important thing for roleplay cams. Well, roleplaying takes time. You need to set up the mood, the tone, and slowly slip into your roles. All the while, the counter is ticking, and nothing breaks immersion more than having to worry about running out of funds.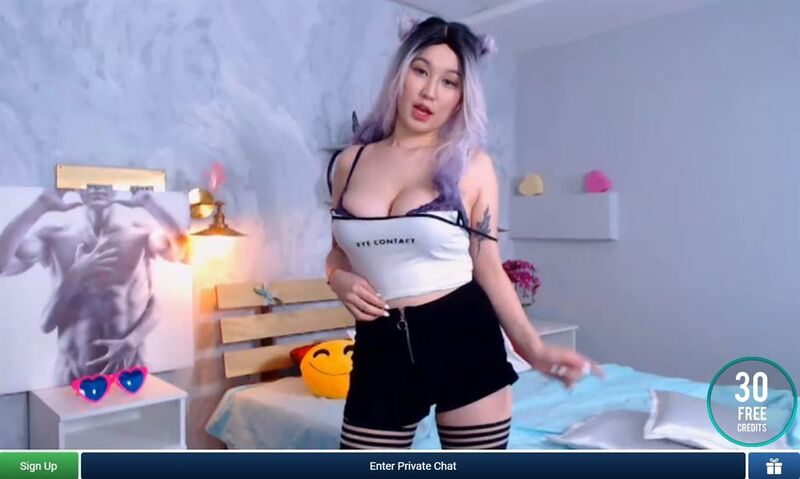 Here's why ImLive is so cheap: First, a private show on the site costs around $1.98, which is dirt cheap. Second, c2c, along with 2way audio, is freely included in every private chat on the site. Third, ImLive has a loyalty program that makes it cheaper the more you use its services. Fourth, many models have fan clubs which give you discounts on your private shows with them (along with access to their exclusive pictures and videos). So, if you find one with real acting talent, you can subscribe to her fan club and visit her regularly.
ImLive doesn't have a category dedicated to role-play cams, but what it does have is much better. Since role-play encompasses such a wide spectrum of kinks, no every cam girl will be suited for every role. Just like in movies, some are just more suited for certain roles, and so searching for role-playing models casts a rather large net. ImLive's exclusive Fulfill your Fantasy feature, which can be found on the bottom left of the site's main page, is more like a laser-guided missile. You write down your fantasy, include as many details as you want, and all models that fit the bill can vie for your patronage. You don't have to explain what you want to each and every model separately, so it also saves you a lot of time and effort. In short, it's the perfect feature for such a kink, and I wholeheartedly suggest that you try it out, even if you find the other sites on this list more appealing.
ImLive has around 500 models live at any given moment, so your selection is quite large. Unfortunately, most of them stream in HQ video resolution, and some either don't bother or maybe can't afford good streaming equipment and a fast internet line, and so technical issues like stream stutter and slow buffering tend to occur on some cams. You can ignore the models with unstable streams but it does limit your selection by a bit.
If these issues persist throughout the site then, luckily for you, ImLive has a great customer support record. There's a helpful team of representatives that you can contact via email, phone and live chat. They don't operate 24/7 but they do their best to help with any issue. ImLive also has a handy FAQ section in case your issue is more of an annoyance that you believe you can resolve by yourself.
---
Flirt4Free.com
If you want high quality roleplay sex chat without having to spend too much on them, Flirt4Free has you covered. The options on this webcam site are many, as are the different types of chats and cam shows. Flirt4Free may not have the same amount of cams as other premium chat sites have, but it does its best to keep them accessible, both in terms of finding them and paying for them.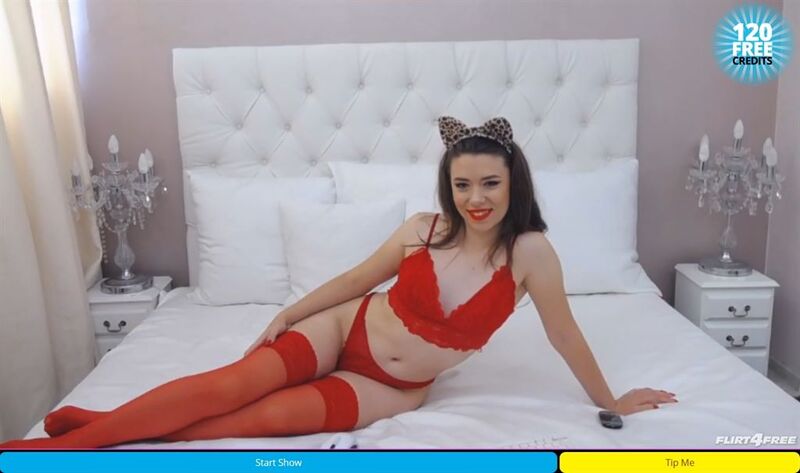 Flirt4Free has a dedicated Roleplay category that can significantly cut down on your search time. This category has approximately 20 roleplay cams live on average, at most times of the day. These cam are generally hosted by professional roleplay cam models that have tons of experience in fulfilling specific and niche fantasies. If you want a bigger selection, though, don't hesitate to peruse the site looking for a model that suits your tastes. Flirt4Free's hundreds of cam girls are some of the most talented in the camming industry, and should be no stranger to some kinky role play.
The video quality on Flirt4Free is also a big plus. Most cam models on the site stream in HD, and technical issues such as stream stutter are rare. The developers behind the site seem to be aware of this, as every cam room opens to a large screen of the stream, seeming as if to flaunt it. Additionally, many of the models on Flirt4Free use tip-controlled sex toys that you can activate by sending tips. That way, if your fantasy involves controlling the girl's pleasure, making her submit to you or even forcing her to climax, then you're going to love Flirt4Free's Tip Controlled sex chats.
All this does come at a price, but one that should be reasonable to you. To this end, Flirt4Free has a View By drop-down menu (that you can see on the top left) which lets you sort the models according to several criteria, among which is their chat rate per minute. Prices wildly differ from show to show, and while the average cost of a minute in a private show is around $3.00, you can easily find shows that cost much more, and much less, than that. Adding to the fact that you can easily find cheap roleplay cams on Flirt4Free, every single one of them will include free two-way video and audio while in private, so interacting with the model is even easier.
Lastly, while Flirt4Free usually works perfectly, no matter which system or platform you use it on, it still offers first-rate customer support that you can easily contact in about every way you can think of, along with an extensive FAQ section that you can use to sort things out yourself.
---
C2CPorn.com
If quantity and selection is what you're after, then C2CPorn may be the perfect choice for you. It has around 10,000 cams on average (yes, that's the correct amount of zeroes), and around 500 of them are dedicated role play cam girls.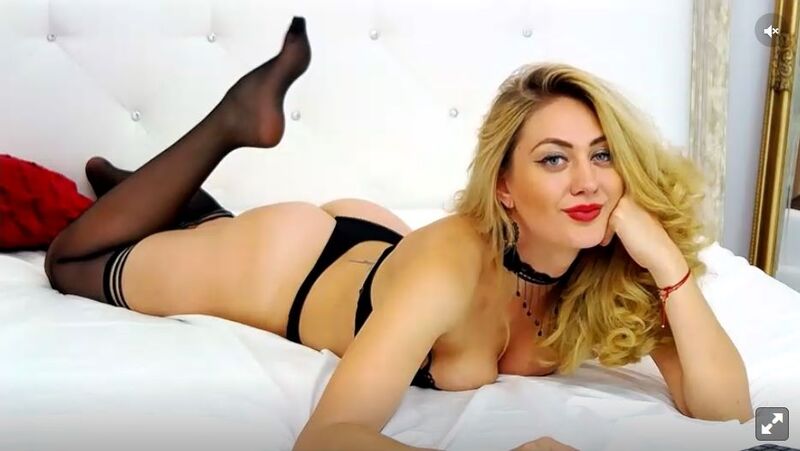 First, the numbers above require an explanation: C2CPorn is not the usual adult chat site. It's an aggregate webcam site, meaning that it's more like a search engine for adult cams. That means that it hosts models who work for some of the best webcam sites in the business, and its sole purpose is to direct you to said cam sites. This is why it has no registration process, nor does it let you pay for anything or even interact with the model in any way. Instead, it helps you find the cam girl of your dreams and then transfers you to the site that she broadcast on, where you can chat with her and take things further.
Now that that's out of the way, here is how C2CPorn helps you pinpoint your dream girl: This sex chat site has one of the most impressively accurate search engines in the industry. In your case, all you'll need to do is type "roleplay," press enter and viola, you have hundreds upon hundreds of adult performers who specialize in roleplay chat, right at your fingertips. Quick tip: Click on the Online Only switch after your search to make sure that you only see the models that are available.
Since C2CPorn works with only the top webcam sites in the industry, the quality of cams that you'll find will be, on average, very good. That means no technical issues, HD quality and gorgeous, experienced cam babes. Just know that you won't be able to preview every cam on the site. Some cams don't have a preview, meaning that hovering over them or clicking on them will not show you the stream, but you will, however, have a link (once you've clicked on the cam) that will take you to the site where they are streamed. There, you'll be able to see the stream and flirt with the model as you please.
Since C2CPorn takes you to other cam sites that you might want to know more about, it's a good thing that it has short reviews on each and every one of them. Our subjective opinions on some of them might differ, but as far as I could tell the information in those reviews is indeed correct, and will probably help you make up your mind on whether or not to invest time in any particular chat site that you're redirected to.
---
Chaturbate.com
Chaturbate is perhaps the most popular freemium cam site in the world. As one, it doesn't shy away from nudity. In fact, you'll be able to see most of its (around 1,400 always online) models in action before you even open your wallet. The site works mainly on tips, and has a much more communal approach to camming; Tip, and you can get your way. Tip more, and you get that much more attention. It might not be the most suitable approach for roleplay cams, but it sure does show you what the performer is capable of, as well as how she looks undressed, before you have to take the plunge and invite her private.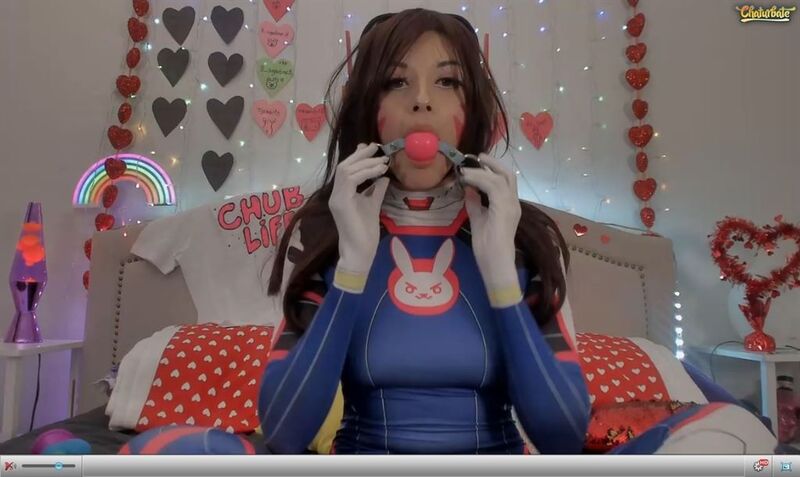 Chaturbate is mainly known for its wide variety of gorgeous, nude cam babes, but it's also known for its high resolution streams. Finding models that stream in HD and full HD on Chaturbate is an easy task, especially since they're tagged as such. Most of the cams you'll see on the first few pages will be tagged as HD+, meaning that they're streaming in 1080p. There are a ton of them, and even if you somehow don't find a model that interests you among them, you still have around a dozen more pages of cam girls streaming in "regular" 720p HD. The actual quality of streaming is also laudable, with the vast majority of shows running beautifully with absolutely no technical issues.
The main issues I have with the site are with its inaccurate and unhelpful search and categorization features, along with its lack of video preview and c2c implementation. You see, Chaturbate uses a tagging system that lacks oversight, leaving the site's models free to tag themselves as they wish. On top of this, hovering over a room gives you no preview of what's inside, meaning that you'll have to settle for the picture preview. Finally, initiating a c2c session on Chaturbate is rather cumbersome since there's no built-in option for it. If you want, I have a Chaturbate c2c guide that you can use, but it'll still take you a few minutes to set up and is a bit unreliable (for reasons mentioned in the guide). Chaturbate does have a #roleplay tag that you can use to find models who have tagged themselves as such, but I would suggest you take its results with a grain of salt. I've seen Russian blondes tag themselves as Ebony BBW -- just saying.
Cost wise, Chaturbate is pretty average. The frequency in which its models ask for tips can cost you, but if you're intent on taking them private then you shouldn't worry about it too much. A private show on Chaturbate costs around $2.40 per minute, but the rates fluctuate greatly depending on the performer. If you're also interested in c2c, then be aware that most of them will charge you extra for the hassle. It is, however, the only chat site on this list that accepts Amex, so if you want to pay for cams with American Express, Chaturbate is a great choice.
In terms of customer service and support, Chaturbate is unfortunately rather lackluster. The site has a very helpful FAQ page, but lacks both a phone number and live chat for customer support, so you're only option for contacting a support representative is through email, which is slow and outdated by the camming industry's standards.
---
In Conclusion
When you want to roleplay with a hot cam girl, you want a few things: good video resolution, quality streaming with no technical hiccups, free c2c, a good selection of experienced and talented cam models and affordable prices. LiveJasmin covers all these bases, and then some. It's the perfect choice for anyone who wants to play out a fantasy, and a fantastic choice, regardless.
All the sites on this list have their merits. They are all suited for roleplay, and are excellent adult cam sites in their own right. However, as good as they are, none of them fit the bill as well as LiveJasmin does. Visit the site, try it out, and you'll see for yourself.