The Only 4 Cam Sites That Take American Express
Last updated
January 03, 2019
With over 110 million in circulation, American Express is among the most popular credit card companies in the world.
Unfortunately, not all businesses accept it, despite it being highly trusted and secure. Currently, there are only four webcam sites that accept American Express as of right now, and one of them only accepts it if you're a US resident
Sorry!... Amex seems to have fallen to the whimpers of the advocates, and they will no longer be processing payments on adult sites. When they gain back their courage, I'll be the first to let you know.
---
CamSoda.com
CamSoda has a lot going for it, especially when compared to the other entries on this list. First, it is the only adult chat site that has cam2cam implementation, and not just for computer users, but for mobile users as well. Sounds good? It gets better: It's free, includes two-way audio, and while it's up to the model whether to enable it, most CamSoda performers do. Not only do you get to interact with the model more intimately, you also get a free show before you start paying. Pretty sweet deal, if you ask me.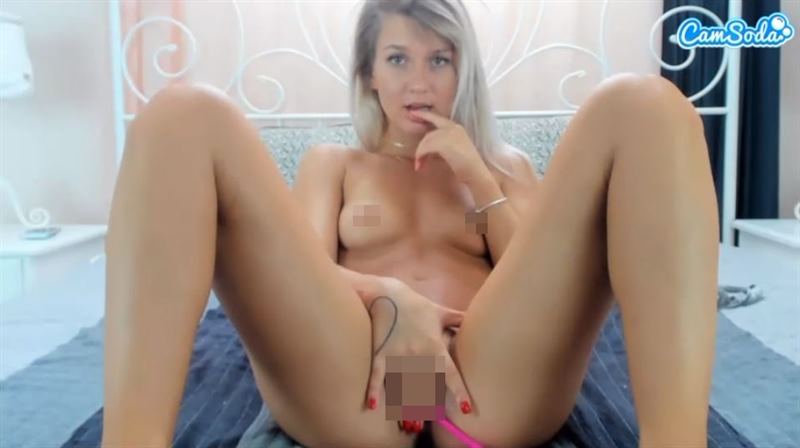 Speaking of interactivity, tip-controlled sex toys are very popular on CamSoda. It's rare to see a page on CamSoda without a significant portion of the cams featuring those pink OhMiBod and Lovense devices. Since CamSoda is a freemium chat site, it's likely that those toys will be "in use" when you see them. You'll also see exactly how they are used, thanks to CamSoda's mass preview feature, which does a lot to alleviate the headache that its inaccurate search and categorization systems tends to cause.
Even though it's freemium, CamSoda doesn't use any intrusive ads and actually maintains relatively cheap prices. The price of private chat, for example, is around $2.40 a minute, and that includes show recordings. Sure, not all models enable show recording, but the facts that you can rewatch your steamy private shows for free at any time you want and that most models allow this feature, make CamSoda a true standout. I didn't rank it as the cheapest sex chat site for no reason. The only issue I have here is that CamSoda only accepts Amex cards form US residents, so if you live someplace else, check out the next entry on this list.
As for the shows themselves, CamSoda more than delivers. There are around 700 cam models online at any given time on the site, and their variety is simply impressive. You're going to see models of every ethnicity, body type and age performing on CamSoda. The video quality of their shows, on the other hand, is a hit-and-miss. You can just as easily find HD cams as you can find HQ ones, and some of them, even some of those that look great, will have issues with buffering and will stutter too much to fully enjoy.
Most shows you'll encounter with such problems have them due to the performer's slow internet connection. If you do experience technical issues unrelated to specific shows, you can use CamSoda's robust FAQ section to try and resolve them. If you need some help with that, CamSoda unfortunately does not have phone or live chat support for such things, so you'll have to send them an email and wait patiently for a response.
---
MyFreeCams.com
MyFreeCams is one of the most veteran and trusted cam sites in the world. It has accrued a huge collection of cam models, many of them are gorgeous and highly experienced. It also boasts an extremely large amount of American cam babes, so if you prefer girls who speak your language fluently, this is the site for you.
MyFreeCams, though, only has girls. If your tastes lay elsewhere, skip this one, as it's like a no-dicks allowed zone. Seriously, you'll never see them, even in the couples section. Nevertheless, MyFreeCams found its niche and stood the test of time while staying both free, and free of ads. That's right: MyFreeCams is a freemium Amex cam site that doesn't even badger you with infrequent prompts to purchase tokens.
MyFreeCams has great video quality and makes it easy for you to find whatever cam model or show you might fancy with a great categorization and search features. Unfortunately, they are a bit cumbersome to use, as is the rest of the site. MyFreeCams looks its age. It's outdated and not very inviting, especially to newcomers, who would have to invest a good amount of time on the site to learn how to navigate it.
Additionally, MyFreeCams is not very cheap for anyone adamant on only enjoying its private shows. The price of one, per minute, is set at around 60 tokens (roughly $5.40 depending on the token package that you purchase), or 80 tokens (roughly $7.20) for true private, where none can spy on your good time. Spy (around $1.80) and group shows (around $0.90) are much cheaper, but also don't give the same experience that private shows do. Whether or not two-way video and audio is available in any private show is dependent on the model, but you'll be notified of that prior to entering a show so read the fine print.
On the bright side, registering for MyFreeCams is fast, easy and free. Furthermore, anyone who buys any amount of tokens immediately becomes a premium member for life, able to send private messages to both models and other members.
MyFreeCams' customer service is somewhat of a mixed bag. It has an entire wiki page as its FAQ section but you can only contact its customer support team via email. Overall, you probably won't have any issues on the site (I certainly didn't), but if you do and the FAQ page doesn't help, expect to have to endure that issue to last for a couple of days.
---
Chaturbate.com
Chaturbate is another fantastic freemium Amex webcam site. It is tip-based, just like MyFreeCams, has a ton of hot models using its platform doesn't use any obtrusive ads or pop-ups. The sad part is that it only accepts American Express if you live in the US. You do? Well, great! Go visit the site and enjoy. You don't? Well, tough luck. Hope you have another payment method you're comfortable using.
Chaturbate is exactly the type of adult chat site you'd want to use your American Express card in. It's slick, intuitive, secure and discreet. Many of its cam models stream in beautiful HD quality and are both professional and drop-dead gorgeous. The shows are plentiful and varied, as are the models, and, unlike on MyFreeCams, you can also find guys and shemales here, if you so wish to watch them.
Chaturbate is also pretty inexpensive. Come to think of it, as of now, Chaturbate is the cheapest Amex cam site in the world. It's average price is about the same as of MyFreeCams, but it is not fixed, so you can find shows that are pricier as well as shows that are cheaper. I've easily found shows that go for about 12 tokens a minute (around $1.20 if you purchased the cheapest token package, which doesn't have a discount.)
Not all is perfect, though. Chaturbate has one minor problem and one major one: The minor one is that the site doesn't have a good search or categorization system, and nor preview feature, so finding anything specific is going to take you a bit of time. The major problem is that there's no good way to set up cam2cam or two-way audio on Chaturbate. It's not a built in feature like it is on most other cam sites, and it's going to give you a headache just trying to get it to work well.
Still, the site itself, as mentioned, runs extremely well. It loads fast, as do the cam rooms, and has no issues to speak of, technical or otherwise. If you do come across a problem, Chaturbate's customer support is about as good as MyFreeCams' is. It has a great FAQ section, and a decent customer service team you can contact only via email.
---
Cam4.com
Continuing the trend of freemium cam sites, Cam4 gives its models all the freedom they need to perform right in the open chat, and focuses more on tip-based sex chat and less on 1-on-1 private webcam shows. In contrast to MyFreeCams, Cam4 features an abundance of male models. It has close to 2,000 live cam models hosted on the site at any given moment, and a bit more than half of them are men. What truly distinguishes Cam4 from other sites is its abundance of amateur cams - while there are more experienced cam models here than you will probably need, a lot of them are still wet behind the ears and downright adorable as a result.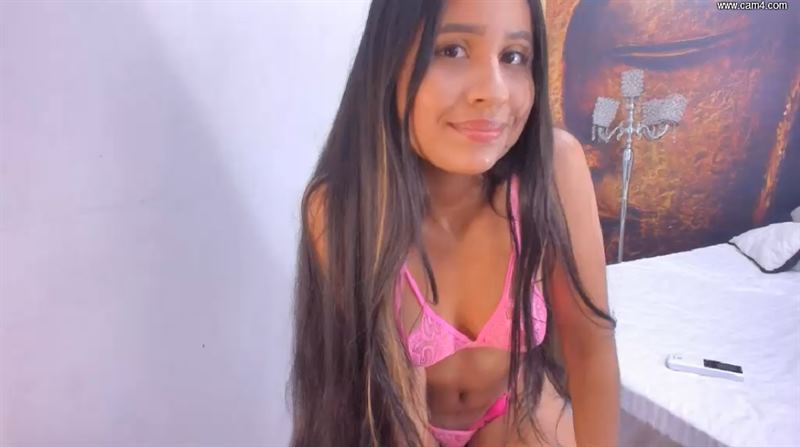 As in other freemium chat sites, remote-controlled sex toys are commonplace on Cam4. Add that to the fact that Cam4 offers free cam2cam in every private chat, and you'll come to realize that this site is a fantastic private cam site, in spite of its lack of focus on private shows.
Cam4 also allows you to save your filters, making you able to customize what type of cams you're offered and keep it that way. The site also has a great search feature that lets you see what comes up from your search query according to model names and tags (and also model attributes, but that doesn't seem to function), separately. For instance, you can search for "anal" to find both models with anal in their name (such as CuteAnalSlut), and models that have the tag "anal" so that users will know that they like ass play.
The downside to this is that Cam4 Doesn't let its members filter by price-per-minute, which makes it harder to know which models fit your budget. Fortunately, Cam4 is quite cheap, with the price of cams mainly ranging between $0.96 - $4.80 per minute, and averaging at around $1.92 per minute.
So what's the real drawback to all this? Well, Cam4 has ads. Just like YouTube, it plays them right before the stream starts, and only lets you skip them after 5 seconds. If you've ever watched a video on YouTube and experienced this, you probably know how annoying it is. You can, however, avoid seeing these ads by visiting the site through my link, but anyone else will have to deal with the ads until they get a Gold Membership (again, just like on YouTube), which costs between $10 - $20 per month, depending on how many months you pay in advance for.
---
Is Amex Good?
Considering the cashback benefits, loyalty points and up-front incentives you gain from owning an American Express card, it isn't difficult to understand its prestige.
But while a lot of people want to own one, it remains fairly hard to obtain due to the relatively high credit score required, and that's because Amex only wants people with money, who earn a lot and spend a lot.
Think of it as a kind of a private club. It's great when you can get in, and irrelevant if you can't.
---
Why Do so Few Cam Sites Accept Amex?
For the same reason that many businesses refuse to accept it: High fees. Amex charges any retailer steep fees for making a transaction with the card and, while it doesn't really hurt you, it hurts them, especially if they're a small business.
This doesn't really mean much for you, aside from this: If you find a webcam site that takes Amex, bookmark it. Getting to your monthly spending minimum for those sweet, sweet credit points will never be easier.
---
In Conclusion
While all sites are great, and some are among my favorite free webcam sites in the world, let's not kid ourselves here: You only have four options. If you live in the United States, feel free to choose whichever site best suits you. I've been thorough enough to trust you to make an informed decision. If you don't live in the US, well, MyFreeCams is a fantastic chat site (if you're into women), so count your lucky stars.
Not happy with your choices? Well, lucky for you, There are other great ways to pay for cam porn without using your main credit card, such as PayPal, Bitcoin and even gift cards. In case of the former two, you can use the money on your Amex card to either top off your PayPal account or buy Bitcoin, so you're never really out of options.