Cam4 Video Chat Review - A Vibrant Virtual Sex Cams Club
Last updated
January 07, 2021
Cam4 offers its own members the chance to become cam stars themselves. Take the viewing experience of live amateur webcams to a whole new and different dimension as you broadcast yourselves, while watching sexy models perform.
This feature packed site has been going since the late 2000's and in its time, has managed to attract an impressive mixed model base, and captivate an engaging and loyal member following.
Based on a freemium business platform, users can easily watch a women sliding a dildo into her pussy, or admire a couple having unfettered cardinal pleasure, for free. All you need do is log on, visit any available model room and join the cheering crowds. To really feel like part of this vibrant virtual sex cams community, you're going to want to sign up with Tokens. And if you're daring enough, keep your own webcams in good working order; further explanation to follow.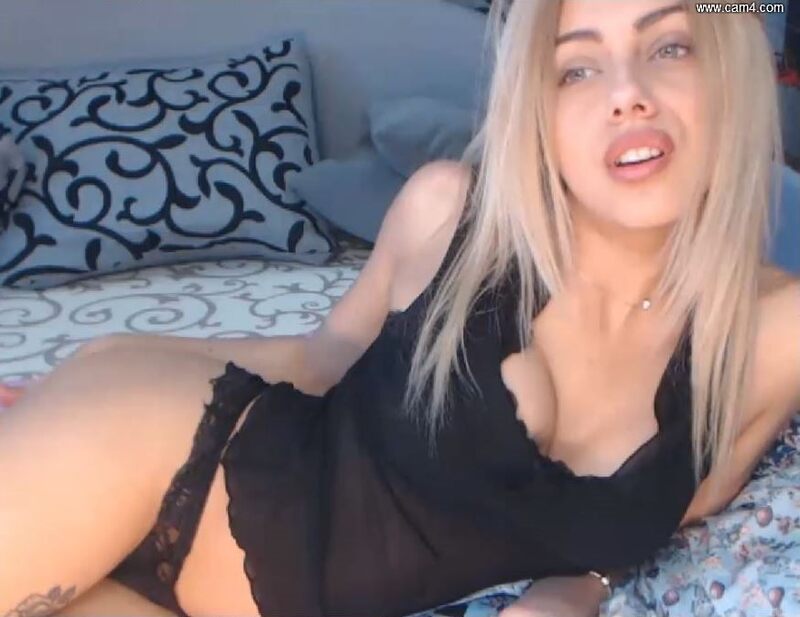 As already mentioned in this Cam4 video chat review, visitors are welcome to enter any available room and stay as long as they like, some models will even permit guests to chat in their cam rooms. Either way, before getting into the technicals about this site, stop and take these vibrant beauties all in.
For people who love to watch and be watched by live webcam amateurs, this surely must be a kinky player's paradise.
Basic membership is free, and does include a number of added benefits that differentiates itself from the competition. The obvious and most important benefit, is the ability to add Tokens into your account. With Tokens, you're able to begin your most prized, well earned masturbation campaigns.
Cam4 also offers a Gold membership, which incurs a monthly subscription ($19.99/month to $119.99/12 months) but also includes a slew of extras, such as access to the Multicam feature, whereby lucky members can watch multiple cameras simultaneously and have all the banner adverts removed, forever!
Gold members, upon upgrade, are also welcomed with a once off gift of 100 bonus Tokens.
Whether you choose to become Cam4's newest Basic or Gold member, do yourselves a solid and take the few moments needed to register and create your own unique site profiles. This way you're able to identify yourselves to the Cam4 community at large, follow deserving models and even start building your unique social club, by inviting/adding Cam4 friends.
If you haven't already, follow these short and useful registration steps to become Cam4 registered.
From the homepage, click the Create Free Account button, (top left). A registration popup appears, requiring the basic user fields to be completed: Login Name, Password & Email. To complete the sign up process, click the Join CAM4 Now button, and await your email verification which activates your new account.
Once you've been account activated, you're potentially 2 steps away from becoming a Cam4 community compadre. The 1st step, which is negotiable, is setting up your very own unique profile, as to be known to both the models as well as other Cam4 members. Now, as I I've just explained, this is a non-essential step, but one I would strongly suggest for you all to do.
Live it up, and let your inner egos out & run wild!
Setting up your profile is also made easy. Simply hover your mouse over the avatar icon (top right), and click My Account. This redirects to the profile page, where you can include all kinds of personal data, including: what you look like, what languages you speak, your gender as well as your sexual orientation. You can even include a small bio and add an image for punch.
It's quite possible that you wish to skip the profile set-up step for now, in which case come with me and let's get some Tokens. Although the live amateur webcam are free to watch, you need Tokens to have a say in how a model performs during the open sex shows, and you certainly need Tokens to go private and jack off in exclusive cam2cam kink performances.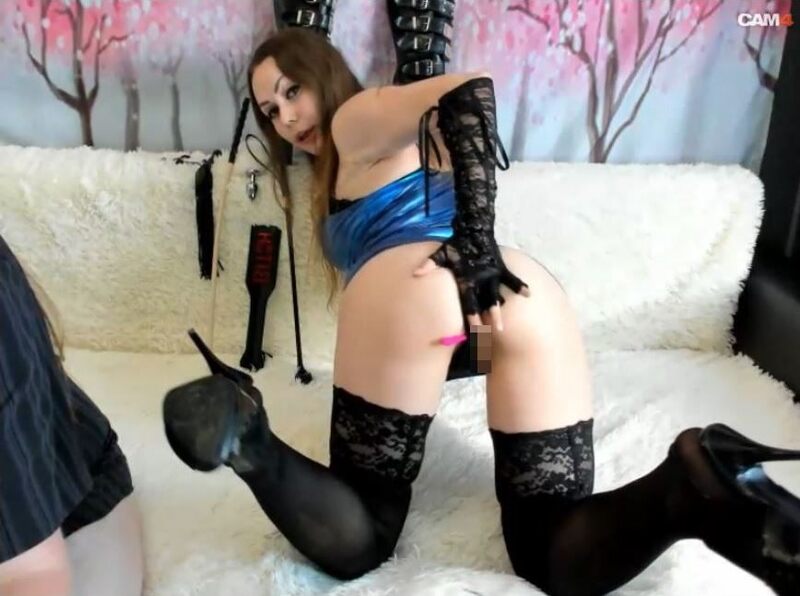 To add Tokens to your account, click the flashing 50 Free Tokens logo (top right) of the start page. Select your preferred method of payment, choose to use either: Visa or MasterCard, your PayPal account, or trade unwanted branded gift cards (100+) for Cam4 Tokens. Now choose the Token package that best fits your lifestyle and suites your wallet.
Note that first time buyers are gifted an additional 50 bonus Tokens, depending on which Token package that they choose. This offer only extends to purchases made using Credit card or PayPal accounts.
The package of 50 Tokens sells for $9.95, however this entry level deal excludes a bonus. I guess the most popular package must be the 550 Token deal. This offering goes for $84.95; includes the 50 bonus Tokens and is the package where the per dollar Token rate works out the cheapest, at just $0.15 per Token!
As I probably have the best job on the planet, and for the purposes of this Cam4 video chat review, let's just say that the package of $18.99 (150 Tokens) conveniently landed into my account, which was more than enough to get me up and running, and keep me going for a while.
Look,
Not everything costs on this virtual sex cams site, and there are obviously ways to experience a live intimate sex show, with zero cash flow. However, to actively participate and have your rightful say, you need to pay. Also, the exclusive private sex performances as well as any additional model offered media with the Lock symbol, all carry a modest Token cost.
While having fiddle fun on Cam4 as a site visitor is possible,
It's the paying members who have more than just fun, they have access to full on interactive masturbation adventures with Cam4's eclectic collection of real amateur webcam models! And they do so in Private and in style.
With their cameras engaged, they become part of the experience and have a hand in how each paid for scene, plays out. With 2 way audio the private sex show encounter is elevated to a richer, more rewarding level. Have a hands-free session as you now converse with the model using only your computer's microphone.
Some of these babes have outright sexy voices, which only completes the picture for most like minded admirers. Often, a woman who has sensual vocals, can be as powerful of a turn on, as her own god given camera friendly body. Make your invested live amateur webcam encounters as rewarding as possible.
If the collective experience is more appealing to you, try Cam4's Group Shows on for size. With a ticket, the lucky few get a private encounter with a performing cam babe, which runs for a set amount of time, and more often than not, land up being more economic than Private Shows.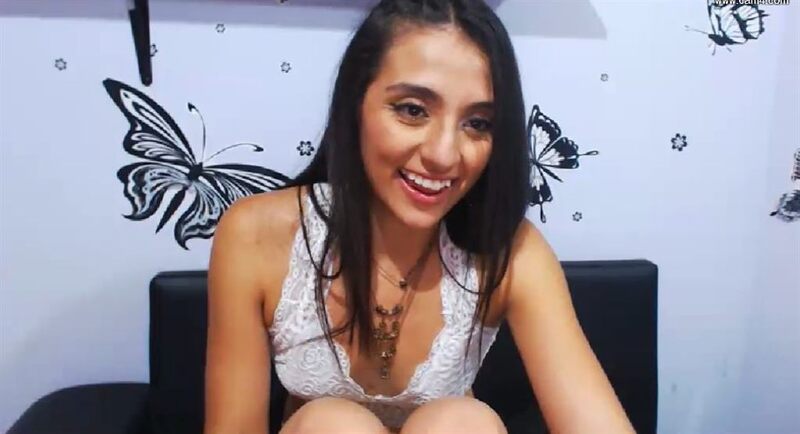 Right, so you've successfully signed up as a Cam4 member. You've loaded your accounts with site Tokens and are now chomping at the bit!
Before diving head first into this seemingly endless pool of online porn, let's spend a little time running through some basics, and let me guide you on how best to navigate this amazing live amateur webcam site.
As Cam4 satiates every sexual whim and desire, expect to find models of all sex and creed on show, in the main display. In order for your experience to feel tailor made and unique, you'll need to set the main gallery and browse for the babes that you want to watch.
The main navigation tool bar is found at the top (home page) and includes the option for users to set their preferred gender, in other words choose the models that they'd rather have displayed in the main viewing gallery. Select from: Females, Males, Couples & Trans.
Using the convenient set of additional filters (left column of start page), refine your searches even further. With Cam4's set of advanced search tools, you can easily focus on a model's Ethnicity or sexual Orientation. You can even specify your dream babe's look, by filtering a particular kind of Body Type.
Here's an insider tip especially geared towards the discerning porn aficionado,
Cam4 has included a unique filter, to help refine room searches according to Show Type. Look for the rooms that suit your needs the best, as you select from a detailed list which include: HD, Mobile, Spy Show & Private Show, to mention a few. As VR is another available option, I'll be touching more on this subject, further down in this Cam4 video chat review.
Users also have the conventional keyword search bar to try their luck, and last but not least, is a list of popular model hashtags. Get quick and easy access to a number of different live amateur webcams, such as #squirt, #ass, #office & #joi. Cam4's hashtags list is rather impressive, and well worth checking out for yourselves.
Cam4 is among a select few of sites which offers its members the prospects of virtual reality sex cams. With the Cam4VR free app, use your mobile phone or VR device to enter an immersive 3D 360° live amateur webcam show, and get closer to performers than ever was imaginably possible. The following virtual reality headset technology is supported: Samsung Gear VR, Google Cardboard, Oculus & Vive.
As VR by nature is in its infancy, shows aren't necessarily always available, so you'd need to check in from time to time.
The camera quality in the model chat rooms is a mixed bag of nuts. Offering both SD and HD video streams, Cam4 really makes a concerted effort to cater for the masses. Though I applaud Cam4 for featuring HD in a number of different chat rooms, it has sadly been capped to 720. That said, the HD rooms are the only rooms which providse members with the tools to adjust the streaming rate, should they experience connectivity problems.
Overall, I was impressed with the video camera quality on Cam4. Just have a look at this peach of a fiery red-head below, and let me know what you think?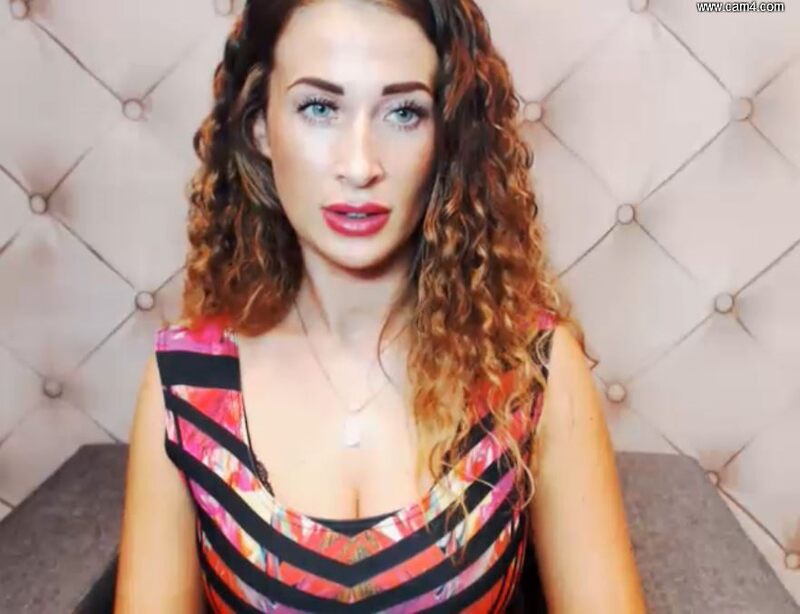 With Cam4's liberal pricing policy, models are free to charge as they see fit for their private sex performances. Models can set their prices from as low as $1.20 to a staggering $24.00 per minute! That said, in researching this Cam4 video chat review, I did not come across any models who charge such crazy rates.
Most Cam4 models who offer private shows, seem to keep their per minute dollar rate to $5.00, which works out a tad more expensive than the competition. Don't forget though, unlike other live chat webcam sites, cam2cam and 2-way audio are included in the session; there are no additional costs.
Cam4 also provides its chat hosts the option to charge their clientele by Fixed Rates, or blocked off periods of time. It's really up to the model how she wishes to charge, so you won't always find this option in every single cam room. When you do though, the shows can sometimes work out cheaper than they would, if you were charged a per minute rate.
Spying, otherwise known as peeking has always held a fforbidden attraction or allure. There are those who live to unleash their inner voyeurs, and doing so at Cam4 won't break the bank. Again costs differ from model to model but expect to pay around $1.80 per minute, to spy on any ongoing private sex show.
Group Shows are a feature which you'll find on most sex cam chat sites. On Cam4, members buy a ticket as a contribution towards the model's tip goal. The show lengths vary and range in time from 5-30 minutes. Ticket prices also differ, and can be found for as low as $2.00 and on the high end, up to $20.00.
So what's the Cam4 hype all about?
This is honestly a site which can truly claim the title of live amateur webcams. If you're looking for a site with true multi-national model line up, then Cam4 deserves more than just a look. With women (and men) from the four corners of this planet, you can easily find models from Germany, France, England , and Italy. There is even a couple plus 1 from Romania whom I came across, if watching 3-somes are your thing!
Members also have the option to to set themselves up as broadcasters, and stream themselves while watching in a model's room. To check out for member broadcasters, select the Users list (top of text chat window), and scroll through the members who (like you) are watching them model. If there's a member who is broadcasting, they'll be represented with a video icon. Clicking their name, opens a new window to their live cam feed. Invite them to be friends, send them a message, or leave yourselves private notes about the member, for your personal reference only.
If you're serious about your porn, and already have your own list of personal performing favorites, then you might as well join their Fan Clubs, if they have one. Joining a model's fan club includes a string of added benefits such as access to exclusive photo galleries and the ability to spy on in session private sex shows, for free - to mention a few. Club memberships will differ from model to model, anywhere from between $5.00-$20.00 per month.
Are you one for living your lives in the fast lane & on the go? Not a problem with the C4Chat app. With your smartphones, stay connected to your Favorites, Friends and Fans. Using the app makes it easy to exchange pictures and videos from your mobile devices. Get instant notification when your best performing babes come online. As of present, the C4Chat app is only available on the Android platform.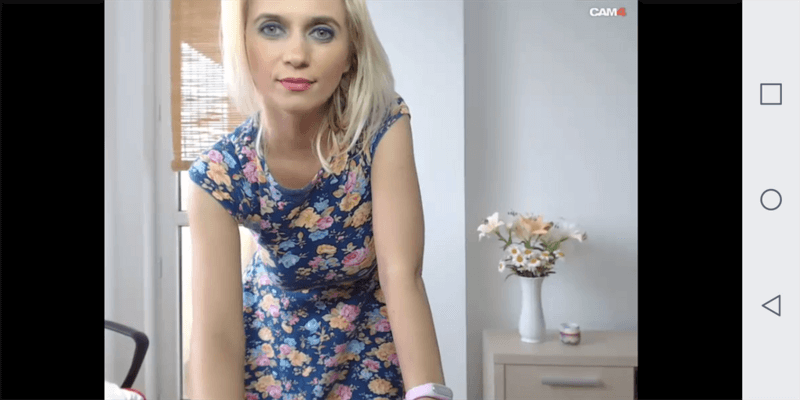 While the idea of freemium cam sites isn't in itself revolutionary, finding a free-to-watch live chat site which also offers a paid for VIP membership is. Bravo Cam4! With Gold membership, you are truly made to feel like a deserving boss as you are given a set of impressive extras and benefits. Multicams and the privilege of using the newest Cam4 features before the common members, are just 2 of the 20+ features extended to Gold members.
If the idea of freemium style chat sites is appealing to you, you might just want to give Chaturbate a look, and try their free-to-use chat rooms on for size.
To find out more about other live chat sites which I've previously rated, check out my list of top sex cam sites.
Am I a Cam4 fan?
Yes I am. What can I say, I love watching women perform, who are available in abundance on this uniquely put together live amateur webcams site. From the live open performances, where tipping is the order of the day, to the more intimate 1-on-1 performances, with my most beloved favorites - Cam4 has delivered, delivers and continues to deliver.