LiveSexAsian.com - The Best Asian Cam Site Out There
Last updated
January 06, 2021
LiveSexAsian is a leading adult chat site dedicated to providing you with the best Asian cams you can find online. It is simple to navigate, has a wide variety of Oriental babes on cam and features great video quality so you can watch all the Asian talents in all their erotic glory.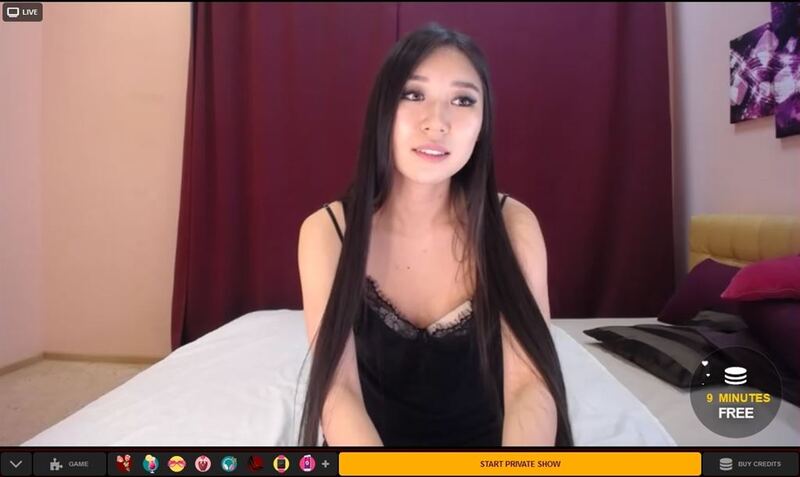 LiveSexAsian isn't without its faults, though, and before enjoying it one should familiarize itself more with its services. As always, a test drive may be optional, but is more than recommended. I've made a full LiveSexAsian review just for this, so read on for some handy tips and important information.
Pros Vs Cons
Pros
Fantastic Video Quality
Good number of Asian cam rooms
Diverse representation
Site is simple and convenient
Top-notch cam2cam and two-way audio quality
First-rate customer support
Cons
A bit pricier than the average cam site
C2C and two-way audio aren't free
The Models
LiveSexAsian has around 150 models online on its platform at any given moment. Most of them are female, followed by ladyboys, with oriental men at a very distant third. If you're into girls or tgirls, your selection is going to be fairly varied and enticing, as most models on LiveSexAsian are as hot as they come. Their ethnic diversity is also laudable, with Chinese, Vietnamese, Thai, Japanese and Korean girls aplenty.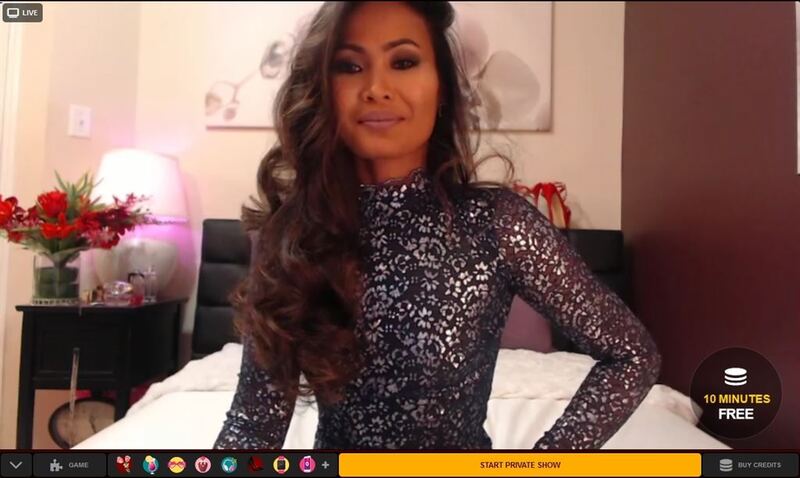 It seems that LiveSexAsian has some kind of screening process for its prospective models, otherwise the selection wouldn't be this consistently great. Even the rooms themselves are well-framed and look like were set up and organized by a professional, if not a whole team of them. Everything feels highly professional and lets you enjoy the show without having to contend with a camera that's not in focus or doesn't have the model properly in frame.
LiveSexAsian doesn't have many amateur cam girls. Most of the cam models using the LiveSexAsian platform are experienced professionals, and were accepted to work on the site thanks to that. Generally speaking, most of the models on the site are of the young, cute and petite variety, but you won't have much trouble finding some sexy mature babes or a BBW on cam. You'll also see some lesbian couples here and there, but most cam rooms on the site are solo shows.
A cam room also serves as the model's profile page. Under the stream, you can read about the model's sexual preference, turn-ons, turn-offs and so on, though not all models share these details on their page. You can also view some risque photos or videos she may have taken of herself during her off-time. Some of these may cost a few bucks, so look first under the Free Content tab before you take a gander at the Premium Content tab.
If you're interested in more pertinent information, click on the information icon on the left of a model's stream (looks like the letter "i"). There, you can see the model's age, what she's willing to perform in private and her rating. It can give you a good indication about what she will agree to and how fun your time with her will be.
Video Quality
LiveSexAsian's video quality is simply superb. It's nearly impossible to find a cam room on this site that isn't in 720p HD, with a decent amount of them streaming in 1080p full HD. Most of the models you'll see on LiveSexAsian that stream in HQ, which is the lowest video quality you'll come across on the site, are amateur models that have yet to purchase HD streaming equipment.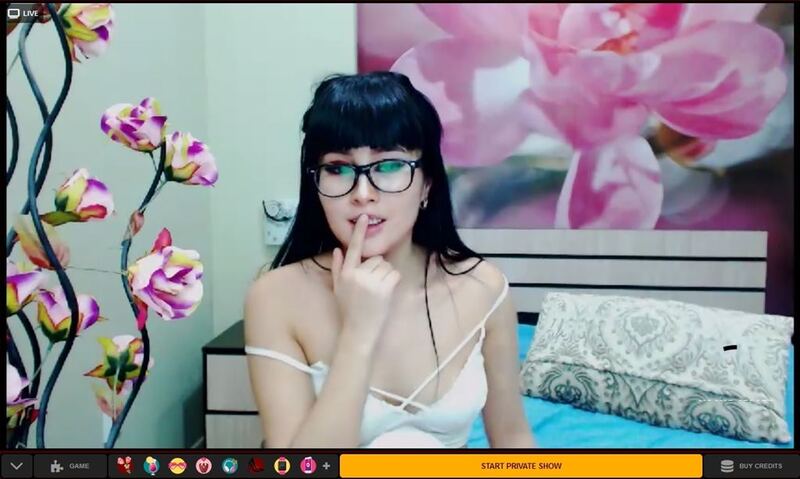 While the previews of the cam rooms take a few seconds to load, the rooms themselves load even faster. The shows lack any stuttering or buffering issues you may see on other cam sites. It seems that LiveSexAsian has strict rules on the kind of internet connection you need to have to become a model on its platform, aside from its many other qualifiers. The stream delay is also fairly insubstantial, making every show feel responsive and intimate.
You don't have a way to adjust the video quality, nor will you need to, since LiveSexAsian does a great job adjusting the video quality to suit your internet speed. You do have a way to adjust the screen size of the show, and I suggest that you do so in private. Enlarging the show to full screen doesn't hide the chat, so you can do so while still being able to communicate with that hot Korean girl you're watching.
Prices
LiveSexAsian isn't too expensive, but it is slightly pricier than most other premium adult chat sites. While a private show on most sex cam sites costs an average of $2.50 a minute, one on LiveSexAsian costs around $2.70 a minute. It's not a huge difference, but it can add up if you find yourself spending a lot of your chatting with Oriental cam girls.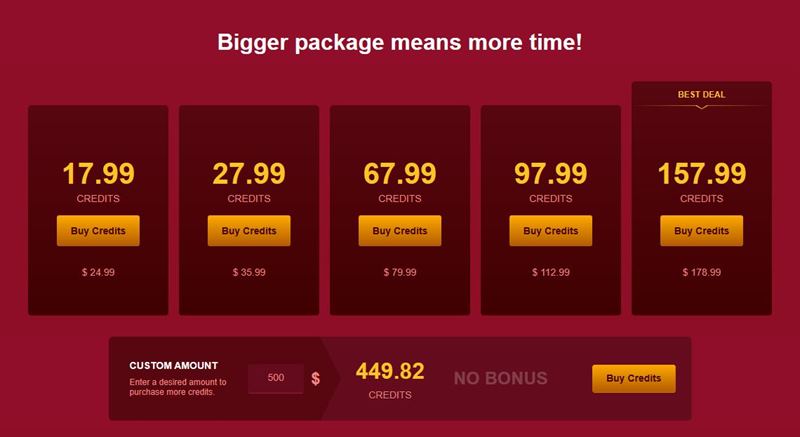 Another thing that can bump up the price is the lack of free two-way audio. Unlike most other sex chat sites, LiveSexAsian guarantees you cam2cam in every private chat on desktops. This doesn't come with two-way audio, though, and they both cost an average of $1.00 per minute (each) to add.
LiveSexAsian offers 5 basic credit packages, but also offers the option to pay any amount you want, with a credit being worth around $0.88 in both cases.
The prices greatly differ depending on which show type you're watching. For more on that, check out the different chat types below.
Chat Types
LiveSexAsian covers the basic chat types, but doesn't offer anything beyond that.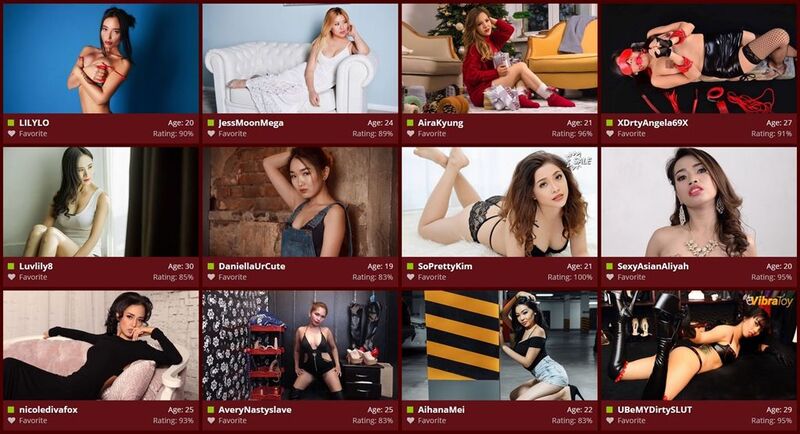 The chat types you can find on LiveSexAsian are as follows:
Open Chat
Before shelling out, it is wise to flirt with the model a bit, get acquainted with her and with what she's willing to perform. The models themselves tend to be very engaged and attentive, so you can say that it's a pleasant experience waiting to become a pleasurable one.
LiveSexAsian doesn't allow nudity or any sexual activity in the free chat, so don't expect to see hear anything too interesting. If that's what you're looking for, and you've found a model that you're willing to pay for, start a private show with her.
Private Chat
A private show on LiveSexAsian is quite the experience. This is a high-end adult cam site, and if feels like it. Due to the short stream delay and the professional models working on the site, every chat feels very intimate, especially with cam2cam. While the average per-minute price on LiveSexAsian is around $2.70, you can find shows for as low as $1.20.
You can pay $1.30 to peek on an ongoing private show for 20 seconds. Aside from this, though, LiveSexAsian has no spy or voyeur chat option, so if you want to spy on some Chinese hottie jacking off, you're probably better off trying out a sex chat site like ImLive instead.
VIP Chat
This is LiveSexAsian's version of group chat. It works as it usually does: The model sets a specific "ticket" goal, and should she reach it within a set time frame, the VIP show starts. Every person in possession of said "ticket" can then enter and watch the show. If the goal is not reached, everyone is refunded the credits that they paid for their ticket.
At an average minimum of $3.60 for a 10 minute show, it's much cheaper than a private show, and while it doesn't have the intimacy of one, LiveSexAsian's high quality more than makes up for it.
Keep in mind that, should you choose to purchase a ticket for a private show, you'll have to compete with every other member who tips the models to perform specific sexual acts. If you really have a fantasy in mind to share with the cam girl, take her private instead. Trust me, it'll end up costing you much less.
VibraToy Chat
If you like controlling your model's pleasure, this is the show type you should be looking for. In these shows, the models use special remote control sex toys you can activate by tipping them. Yes, you'll actually be able to make that cute Thai girl squeal on command. It's glorious.
There aren't many VibraToy chats on LiveSexAsian, so keep an eye out for them. They are marked with a special VibraToy banner, so they're pretty hard to miss.
Unique Features and Extra Content
LiveSexAsian doesn't really have much in the way of special features. It keeps things simple and invests its money in making sure your experience is as good as it can be.
Mobile Site
LiveSexAsian is optimized to work on mobile devices. Whether you're enjoying the site on your phone or on your tablet, LiveSexAsian works well and loads fast. It also has a very user-friendly interface that makes it very convenient to use.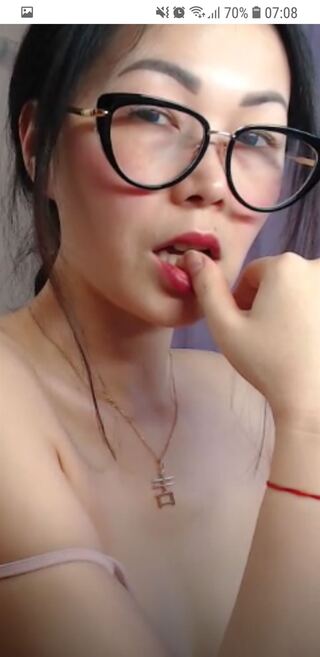 Here's a quick tip: If you're viewing the site in portrait mode (holding your phone vertically), you can press and hold the screen and tilt your phone to pan the camera. You can also press and release on the screen to make the chat disappear or reappear.
The main draw about LiveSexAsian's mobile site, though, is its cam2cam. As in it has it, unlike the vast majority of cam sites. If you're on the go a eager to have some intimate time with a hot Japanese cam girl, there are really no better options than this.
Premium Membership and Rewards Program
LiveSexAsian has a program called Club Elite, which is basically a way for loyal members to become more visible to the models. You earn points by spending credits, and these points go toward increasing your rank. The higher your rank, the more attention you'll get from the performers.

LiveSexAsian doesn't offer anything more than this and the bonus credits you can get on certain purchases. It just doesn't need to incentivize anyone to stay; the site's quality does it on its own.
Registration
Follow these steps: Choose a username, password and enter a valid email address. Then, verify your email by using the verification link sent after your registration to the site. You are now done, and it should have taken you less than a minute. Feel free to enjoy LiveSexAsian at your leisure.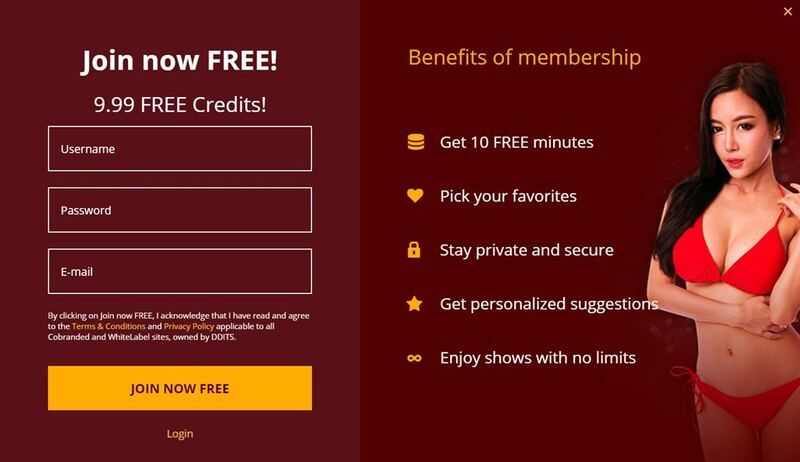 As an aside, LiveSexAsian offers 9.99 credits (valued at around $13.00) for entering a valid payment method after registering. You don't have to do so, but if you do, LiveSexAsian will charge you $1.00 to check if the card is valid, then automatically refund you and give you 9.99 credits for free. This is pretty much free money, so I suggest you do this and use the free credits to try the site out. That way, you'll get a better feel for it before even having to pay for anything.
Accepted Payment Methods
The accepted credit card types are as follows:
Visa
Visa Electron
Visa Bleue
MasterCard
MasterCard Maestro
Diner's Club
Discover
JCB
And these are the available alternate payment methods:
Security and Quality Assurance
LiveSexAsian is as private and secure as it gets. Aside from using HTTPS and SSL to keep your connection encrypted, It also ensures that no information will appear on your bank statement that could somehow divulge the services supplied to you by the site. LiveSexAsian will send any receipt of your transactions and any other sensitive information to your registered email address, and nowhere else.
In addition, LiveSexAsian has fair refund policy, making sure you are satisfied with your experience. If a show cuts off in the middle due to an issue with the model's stream, or if a model refused to perform something she specifically wrote down in her bio under "In Private Chat, I'm willing to perform," you can receive a refund for the show, regaining any credits you spent on it.
Customer Support
LiveSexAsian has 24/7 customer support that can be easily contacted via email, phone and live chat. They are a pleasure to talk to, fast to respond and very attentive.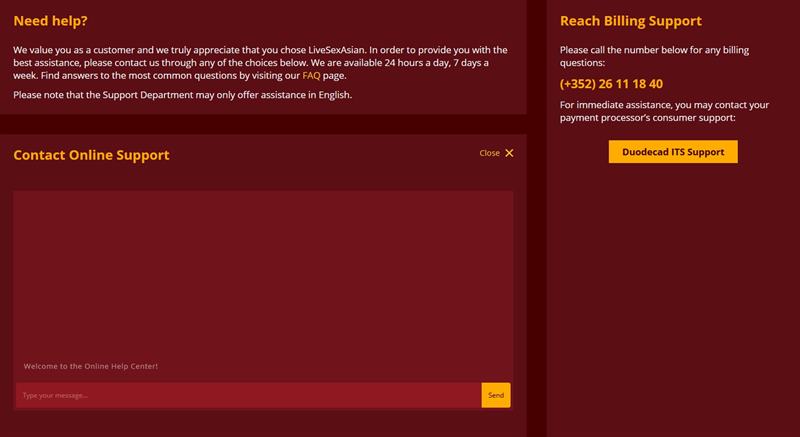 Make sure to visit the site's FAQ section beforehand, though. It's pretty robust, and might have a solution to your problem. With LiveSexAsian being so stable on pretty much any device and platform, the solution to your problem should be a simple one.
In Conclusion
LiveSexAsian is the best Asian cam site in the business. Not because of any crazy features or special deals, but because it's just does everything it should at a level that practically no one seems to match.
Whether you're a casual Asian cams watcher or someone with a serious yellow fever, you're bound to enjoy LiveSexAsian. Follow the tips that I gave, use the bonus credits and check the site out for yourself. You'll see what I mean in no time.