LiveJasmin Mature Review - Have Fun in Dirty Mature XXX Chat Rooms
Last updated
January 18, 2021
Hi there and welcome back to another one of Andy's fine adult cam site reviews. This time, I set my sights on models who are a little older, and way more experienced. I take to the cougar cam rooms, exploring the strip shows featured on sexy LiveJasmin.
This already established live chat site is a power provider of amateur webcam babes, in stylish HD chat rooms - but is it also the place to find the best seductive mature xxx chat?
In this LiveJasmin mature review, I visit the MILF chat rooms, and check out their webcam talent. I assess the site's finer 'hot features', and inspect the video cam quality in the model rooms. I also focus my attention on the naughty paid strip shows, and share my thoughts.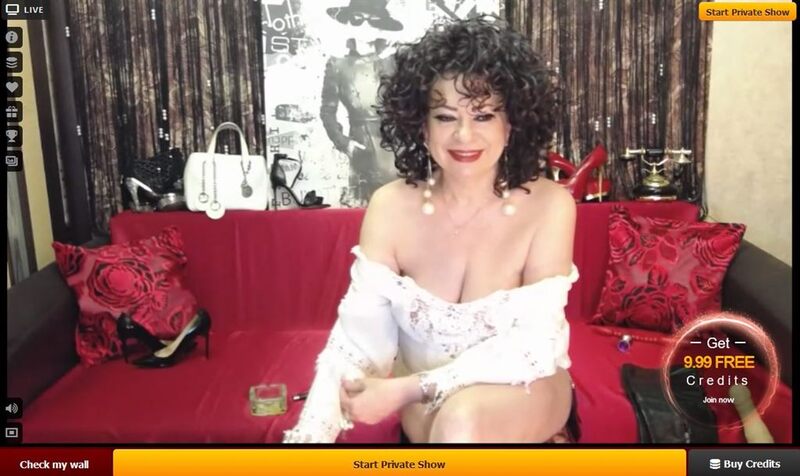 For the lovers of 'hot cam cougars' or for people who get their rocks off watching yummy mommies strip live, check this out.
This spectacular live chat site features a section especially for the sexy MILF cam rooms. Accessing these models on LiveJasmin is simple, as there is a Mature Woman category conveniently listed in the main drop-down menu, located on the home page (top left).
The Mature Woman viewing gallery is set to Most Popular (default). This means, that scrolling through the pages, you see nothing but gorgeous profiles pics of the most popular models as voted by the members of this webcam site. The main gallery view can be adjusted further, as LiveJasmin also provide users with easy-to-use viewing options, which include: Recommended, Classic, Newbies, Alphabetical & LiveJasmin's Best.
However you choose to browse for web chat models, LiveJasmin features among the hottest cougars on cam - in the business!
When you consider the elements that make up a good cam site, it really comes down to a few key components. As far as I'm concerned, these should include: video quality of model chat rooms, overall babe selection - in this case, older models, and then last but not least, the costs involved for the private sex shows.
LiveJasmin.com scores high in nearly every aspect!
Here's how sexy mature xxx chat works:-
The public chat rooms are open, and totally free to use. Unless you're a returning member with a populated favorites list, these open rooms make for an excellent start point. The game plan is obvious: watching sexy women strip. The moment you enter the model's chat room, there is a feeling of calm and ease; a beautiful older cam babe in a tranquil chat room.
The video display in the chat rooms, is large, wide and centered (default). This is a more than descent size image to watch gorgeous models perform, and this picture size can be further increased to extra large or full screen. No matter the picture size, you get vibrant rich images - which are both clear and detailed. The reason being that on LiveJasmin, every webcam room is HD quality.
LiveJasmin sets the highest industry cam room standards!
The minimum video size permitted in any room, is HD 720. Most models on this prestige adult live chat site stream in full HD 1080. Not only do these high standards make for great viewing, it also helps attract new model talent.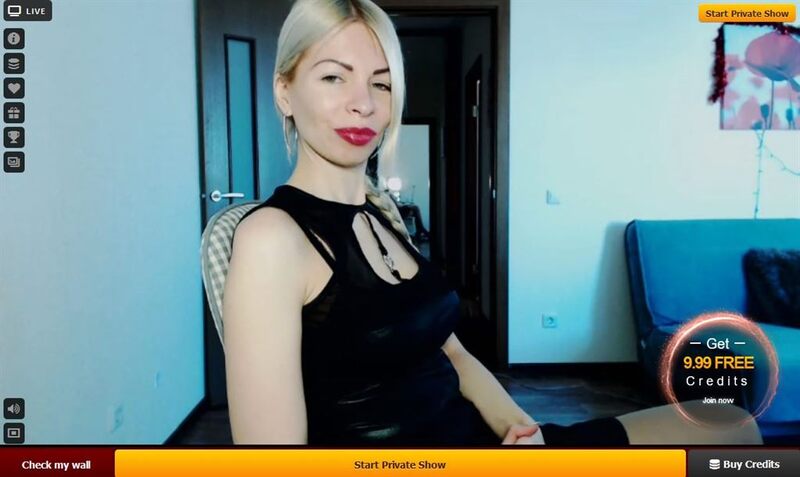 The open chat rooms are fun and innocent, as members and users get to flirt and banter with the model. Usually the cam babes are obliging and responsive - sometimes not at all.
It's really at their discretion, though sometimes paying members do seem to be treated with a little more royalty, as the models take particularly more time in responding to them. After all, it's the paying members who have the all the private show privileges. They're the ones who get to enjoy watching private live MILF porn!
This is where the action really heats up:-
Members with credit in their accounts are the ones who elevate mature xxx chat to a whole new level of awesome, when they choose to go private.
Older models are exceptionally skilled and versed in erotica as they have years of practical experience. For most, this experience also extends to time spent performing in front of the cam - as is evident in their private dirty sex shows. Essentially, these fortuitous members have 2 choices: the choice to direct the model as they see fit, calling the shots and setting the scene or the choice to set back and relax, letting the sexy cougar model take over and perform.
In writing this LiveJasmin mature review, I happen to come across this ravishing fiery red-head in her early 40's, camming out of a slow chat room. As there wasn't much chat activity happening, I began to flirt. Although she was entertaining, even responding to some guest users - it didn't take too long for our messaging banter to heat up.
There and then, I knew that my day would be incomplete, if I didn't share in a private sex show with this gorgeous ginger cougar.
The show started slow, I opted for cam2cam, with audio. In my opinion, watching a private strip show with both: 2-way pictures and sound, is probably the best way to enjoy kinky mature stripper shows. Having the option to see and hear, as well as be seen and heard adds an element of excitement that is unparalleled, making the experience as life-like as possible.
It took some time, but eventually this gorgeous older cam babe was stripped down naked - putting on a jaw-dropping sex show.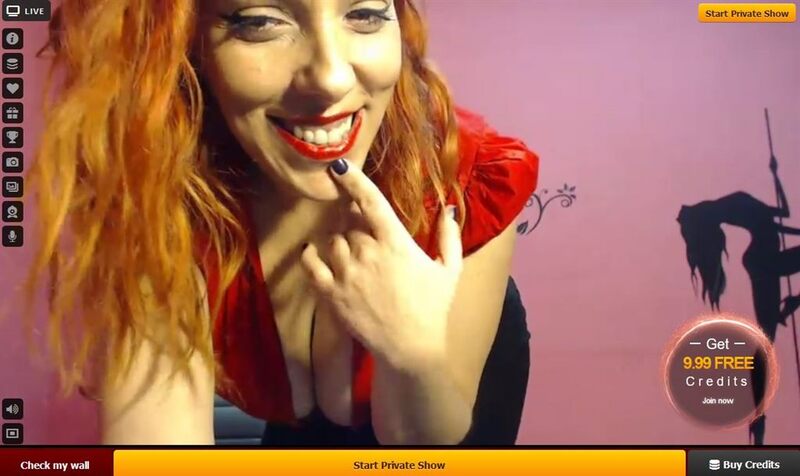 There were no added sex props used in her performance, and with this experienced wonder cam-babe, absolutely none were needed. Although I had the choice to actively participate, and direct the seasoned model during her performance, I chose to sit back and relax, taking in every show detail. This particular babe's performance, could just prove to be my most adventurous mature xxx chat yet!
The show ended, I was left more than happy and satisfied - and in such, showed the gorgeous cougar some appreciation and bought her a virtual gift. LiveJasmin offers it's members a selection of gifts to choose from, suitable for every pocket. Models love to be surprised, and the act of giving is rewarding in itself - gifting is a win win. It goes without say that this feisty golden model was swiftly added to my favorites list.
Having favorites lists are super useful as you get quick and easy access to your favorite and most memorable models. The last thing that I did before exiting this magnificent cougar's cam room, was help boost her ranking. Members on LiveJasmin help promote the model's standing by voting for her. Models with higher rankings feature more prominently in the searches. Active member participation through voting, also helps to keep the site relevant, which in turn goes a long way to attracting new members.
Here's a kicker that I know you're gonna love:-
Becoming a member on this leading live chat site is 100% free - and membership is valid for life!
Check this out: Users register with the usual details and instantaneously become a Basic member. These members have unlimited usage of all the public chat rooms - which includes access to the model profile walls, as well as uploaded glossy model pictures. New members are gratuitously gifted 10 free sneak peeks (mini-video previews), to be used whenever the time is right - they never expire! Although no credit card is needed to sign-up, validating your credit card also earns members 9.99 credits (gift).
To upgrade your membership to Premium, simply purchase a credit bundle. Premium members get unrestricted and full site access, including added benefits. These members get to watch the naughty live MILF porn shows and experience among the best mature xxx chat in the business. LJ Premium members also have the privileges of sending sexy cougars and hot soccer moms private messages, even when the performing artists are offline. Last but not least, members with credit in their accounts get to spy on ongoing performances, exercising their inner voyeurs!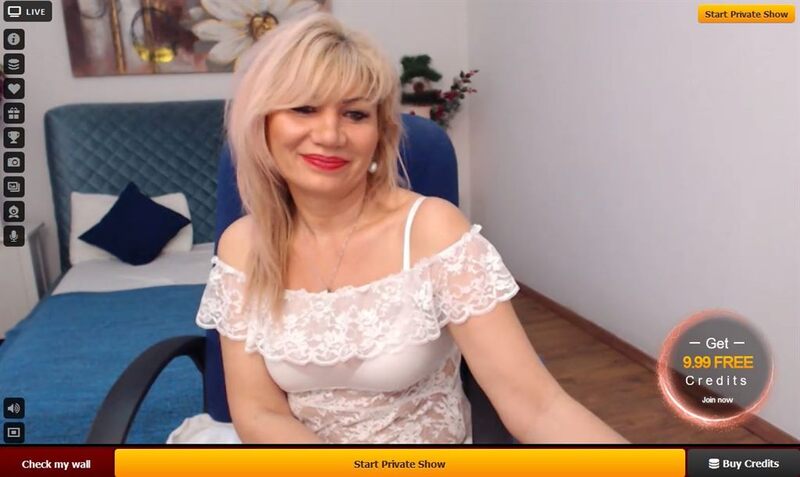 Credit is conveniently sold in packages, most include free bonus credits. There is a selection of credit bundles to choose from, ranging from both budget to bulk packages. LiveJasmin also offers it's members alternate payment options, other than using your credit or debit card. These include both PayPal and Bitcoin. This sexy live chat site happens to also be a member of exclusive cam sites which accept gift cards for credit purchase.
If you love being rewarded, you're going to love this!
LiveJasmin rewards it's members: Firstly, on the initial credit purchase members receive complimentary bonus credits (up to 9.99) and then additional bonus credits are issued after every fifth purchase.
Keeping things easy and simple are what most people prefer, when it comes to using sex cam sites and the rewards programs offered. LiveJasmin have really hit it out the park when it comes to their unbeaten membership loyalty program. No complex multi-tiered membership levels or convoluted rewards schemes with rewards points. Consistent rewards for members who are continuously loyal - the members who spend both money and time.
Now here's a kicker:-
Overall, the costs of paid private shows appear to be pretty low, that's because they are. You could be wondering why, and one reason - I guess - might just be that LiveJasmin is a large webcam site, if not the largest.
The fact of the matter is that LiveJasmin features the highest quality cams, from the most appealing chat rooms.
The costs for private sex chat average around 2.49 credit per minute, with Sale cam rooms as low as 0.98 credits per minute - a fantastic deal if you ask me. Sneak-peeks are charged at a lowly one credit per minute.
Every private mature xxx chat is inclusive of cam2cam - no additional charges! Most will also offer 2-way audio (optional extra).
Within the category Mature Woman, LiveJasmin have also included sub-categories for users and members to explore. These include, but are not limited to: Big Tits, Latin Women, Stockings & VIP Shows. If you feel like chancing your luck, and don't have a particular preference - you can also always adjust the gallery view, choosing from LiveJasmin's searches (top right drop-down menu from start-page). Choices include: Recommended, Classic & Newbies - to mention a few. If you've never spent time on LiveJasmin, using these viewing options is a great way to preview the matures model scene.
Looking for specific cougars with particular features:
Using the advanced search tools on LiveJasmin.com helps streamline finding your ideal mature cam girl super easy. Filter your searches by: Age (MILF & Mommy), Language, Build & Ethnicity. There are also unique filters which are model room specific. These include: On Sale, New Model, With audio & VIP Show - to name a few. The advanced search tools also include filters for the models' Willingness.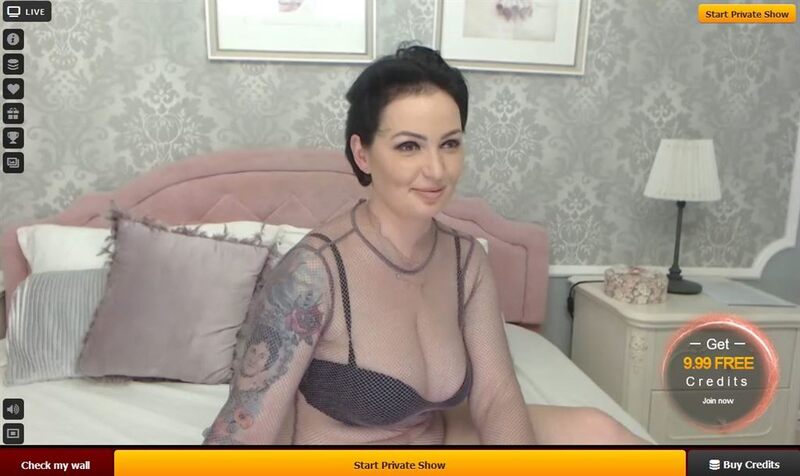 It's important to know what a model is prepared to do during the paid private sex shows. Most models include this information on their own profile walls. After all, the private performances cost credits - and it's your money. It's of little to no use if you choose to go private, expecting to see anal, and the model isn't down for that. Always know and understand which sexual acts models are prepared to perform before committing to a private sex show. A word of advice: if you don't see listed something particular that you have in mind, just ask. The worst that could happen is that she will say no.
How is this for a fantastic news flash:-
LiveJasmin now offers it's users mini video previews of all their online models!
This is a phenomenal site feature, and a great addition to the already many hot features available on this live video chat site.To peek into an online model's chat room, simply hover your mouse over her profile picture. Provided she isn't already engaged in private chat, users will get a small preview of what the sexy cougar is up to, without having to physically click into her chat room.
This LiveJasmin mature review would be incomplete if I didn't discuss the customer support that both guests and members enjoy. LiveJasmin.com features Online Live Chat Support, real-time customer assistance which covers both general and technical questions and queries, 24/7. In researching this site I had a few questions, most general, and I made use of this value added service. The level of support was exceptional, and the response time of the help-desk agent was really quick.
In conclusion:-
You might have guessed that Andy really likes the mature cams on LiveJasmin, and you'd be spot on! I do, I really like everything about LiveJasmin without exception, including the fun and spritely cougar rooms. With superior video chat quality (minimum HD 720), and with most models broadcasting the full HD 1080, this live chat cam site is a must and a win! Available across platforms, watch live MILF porn on the move or from the privacy of your own desktop. With free life-time membership, and bonus credits (9.99) for credit card verification - LiveJasmin remains popular and continues to attract new loyal fans.