ImLive.com Fetish Review - Let the Mistresses Come to You
Last updated
January 10, 2021
While ImLive has gained its renown mainly thanks to its more vanilla viewers, it has nevertheless amassed a huge number of fetish cam models over the years, and us kinksters were not late to follow. Today, ImLive boasts a tremendous selection of fetish cam shows that put even the most well-known fetish webcam sites to shame. In fact, its one of the best fetish cam sites in the industry.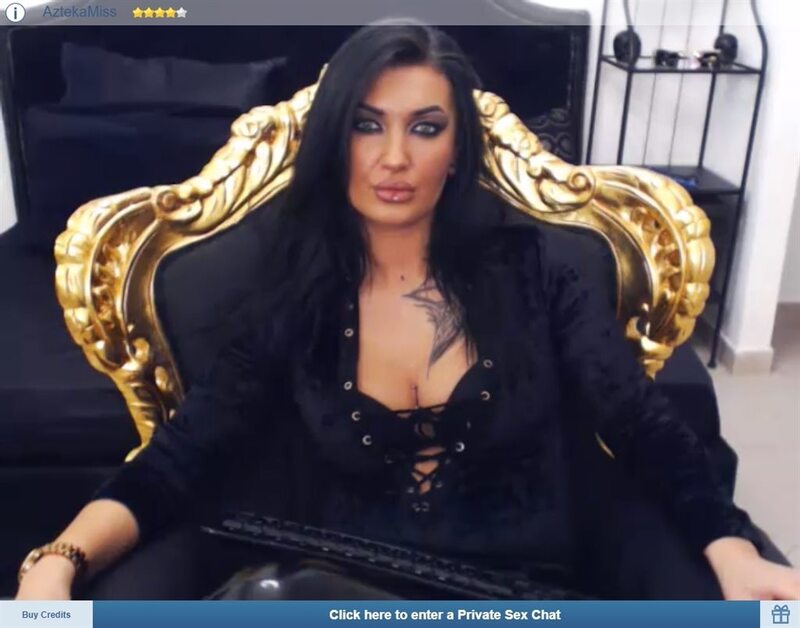 ImLive has a lot to offer, and while I'm going to try to keep it short, there's a lot to cover here: from it's low prices and fantastic loyalty program to its one-of-a-kind features. If you want to have a great variety of fetish cam shows to choose from that don't cost an arm and a leg to enjoy them, read on. I'll tell you how to best use ImLive to satisfy your kinky needs.
Pros Vs Cons
Pros
A secure, trusted adult live cam site, with many awards
Vast amount of fetish cams of great variety
Ridiculously low prices
Rewards Program drops prices even lower
Great customer support
Fulfill your Fantasy is an amazing feature
GroupCams are awesome
Cons
Complete lack of HD cams
Some shows suffer from stutter and buffering issues
Casual viewers are rewarded much less than dedicated members
The Models
ImLive has about 130 fetish cam girls online at any given time. The selection is evenly split between dommes, subs and fetish experts who've seen and performed it all. Just search for the Fetish & BDSM category in the Live Cams section. Use the drop-down menu next to the Live Now header to find it.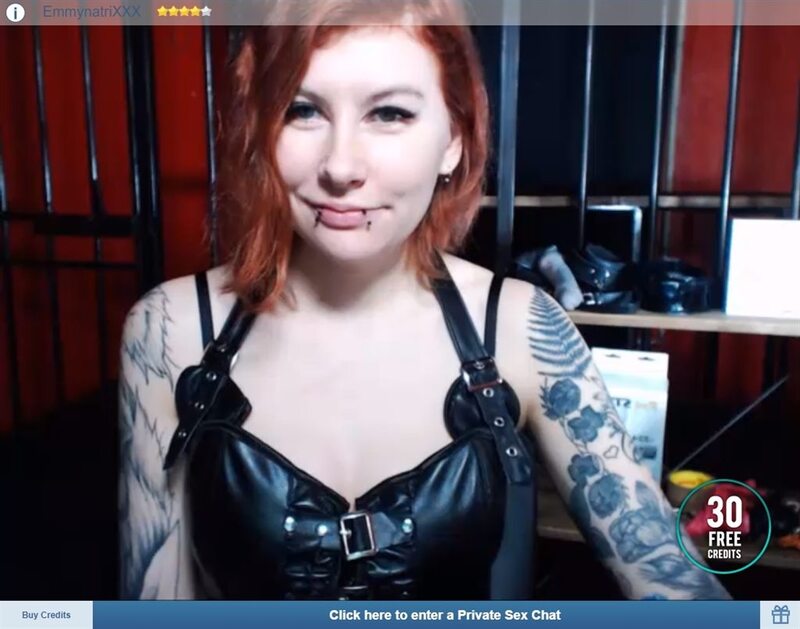 You can further filter these shows by their host (if she's new, top rated or a celebrity fetish porn star), show type, price, fetish and special features (such as if they have a discount club). On my time on ImLive, this has proven to be not only accurate, but extremely helpful. ImLive's convenient search and categorization functions have saved me countless hours looking for specific things that either sparked my interest or were on my list to review.
The unfortunate thing about ImLive's model selection is that it's varied, but not so much in terms of ethnicity. The vast majority of them look European, with only a handful of Asian and ebony cam girls. If that's what you're looking for, that's great, but if you want some more ethnic variety, you're going to be a bit disappointed.
Do note that you can view a model's profile page by clicking the information icon ('i') next to the model's name at the top of her show. There, you can view reviews that registered members of the site wrote about her show, any rewards she may have received, her bio, sexual preferences, turn-ons and any pictures or videos she might have taken of herself in action. You can also join a model's Discount Club on her profile page, though not all models have one.
As an aside, like in many other cam sites, some models on ImLive let you control their sex toy via tips. Models who are using such remote-controlled sex toy have a viberator icon on the preview screen of their show.
Overall, ImLive's selection of dommes and mistresses make it one of the best cam sites for SPH (small penis humiliation), JOI (jerk off instructions) and CEI (cum eating instructions), as well as for people who are into cuckolding and ruined orgasms.
Video Quality
This, without a doubt, is ImLive's biggest downside. To cut costs, ImLive limits the video resolution in which the models can stream on the site to 576p (HQ). This means that no cam show you'll see here will be in HD, even if the model's equipment is capable of it. Some cam shows on ImLive are even in lower quality, such as 480p or even lower. You can easily skip those without filling like you're limiting your selection much, but it's still impedes on ones enjoyment.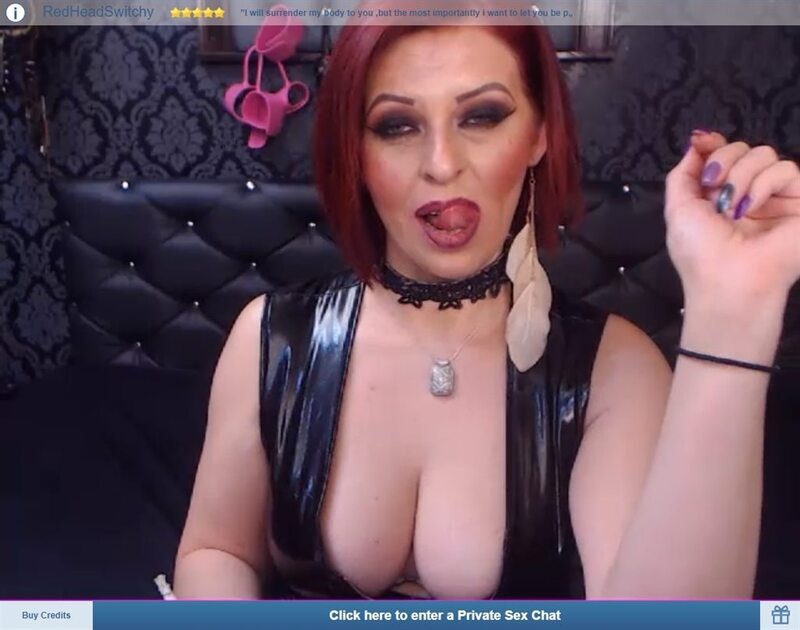 On top of ImLive's substandard video quality, it also refrains from enforcing strict streaming quality ruled like many other premium cam sites do. This means that you'll see more than a few cam shows that seem to stutter or buffer too frequently to be worth paying money for.
This is much less of a problem if you're viewing this site on the mobile, though. ImLive runs faster and looks much better on the smaller screen of your phone or tablet. Additionally, if you yourself have a slow internet connection or computer then ImLive's video quality is not going to bother you one bit, but my guess is that this is not the case for most of you.
Prices
As mentioned above, ImLive makes great efforts to be extremely competitive costs-wise. For example, an average private show on the site will cost you around $1.98 a minute and can go as low as $0.98 a minute. Group shows are even cheaper, and the site uses a simple 1 to 1 ratio between its credits and the US dollar to make it easy for you to track your spendings. The most impressive part about this is that ImLive manages to be this affordable and transparent without using any ads or pop-ups.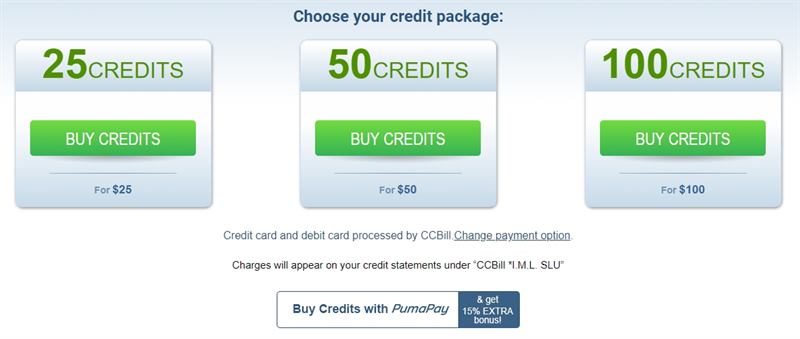 As you can see in the picture above, ImLive doesn't offer its members many credit packages to choose from. Many other premium cam sites offer members more credits per dollar the bigger package they purchase. ImLive is cheap enough to not need this, so it just gives you three options you can choose from according to your budget. The only exception is on your first purchase, where you can get up to 30 bonus credits for free, gaining more the bigger the package that you purchase.
As if that's not enough, ImLive offers any person in a private chat free two-way video and audio. It also has a special category dedicated to Hosts with Discount Clubs (found under the Features category). You can join a model's Discount Club by clicking on the Club icon on her shows preview window. There, you can either pay $16.00 for one month or $30.00 for two. Once you do so, you'll get certain benefits according to your membership tier.
This is a fantastic options for those of you who have found a model to your liking and stuck with her, watching her either primarily or exclusively. In that case, the discount club quickly ends up paying for itself and saving you a lot of money.
Finally, ImLive rewards members for using the credits they purchase via its amazing rewards program by giving them free credits on every purchase, on top of other things.
Honestly, once you spend enough time on ImLive, spending money on other cam sites will just seem like a waste.
Treats
Members of the ImLive Rewards Program also earn gifts of a separate currency called ImLive Treats with each credit purchase. These can be used in the same way as ImLive Credits, though some models choose not to accept this freely distributed currency type.
If that's the case for all your favorite performers, ImLive still has you covered. They allow Members to exchange their treats for full ImLive Credits, at the rate of 10 Treats to every 1 Credit.

But of course, it's up to you to decide exactly how you want to utilize your Treats.
Treats are still money, and fetish cam girls new to ImLive's roster shows come significantly cheaper than those of a more established model. Many of them would probably be happy to accept Treats as tips, or for a private BDSM session.
Chat Types
ImLive has a wide plethora of show types, including some that are exclusive to it. They are all cheap, and you're easily able to search for them using the site's categorization system. Just click Live Cams and enjoy.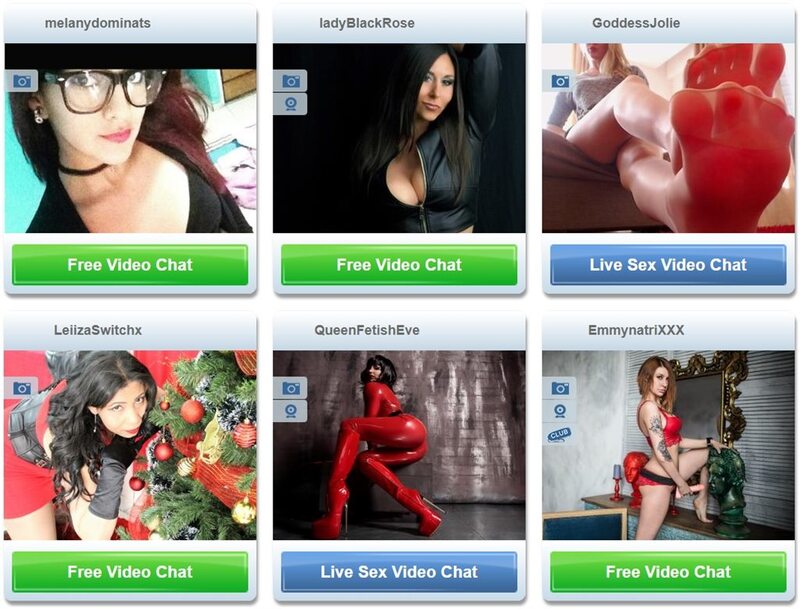 Once you're in the Live Cams page, you can choose from a list view, a tile view, or a gallery view. Use that to make the site more convenient for you to use. Also, if you'd like to visit a performer you've recently watched, click on My List in the bar under the top banner.
Open Chat
ImLive is a premium cam site, meaning you'll be hard-pressed to find any nudity or sex in the free chat. That doesn't mean that you'll never see it, though, but it's not what the free chat is for. ImLive's free chat should mainly be used to scout out the performer before taking her into a private session where you can have your way with her, and let her have her way with you.
Private Chat
Inexpensive and straightforward, ImLive's private chat is where most of you will be spending your time and money. If you wish to, you can filter by price to find a fetish webcam show that's more within your price range by using the site's categorization system. If you do so, you'll notice that the vast majority of fetish cam girls on ImLive charge $2.80 a minute or less, with only a couple or so charging more than $3.80.
Do know that once you're in a private session with a performer, others can pay to spy on it for the same price per minute that you're paying. They won't be able to hear anything, type in the chat or see you in case your using cam2cam, but they are able to activate their own cam so the model can see them. Whether she pays attention to them or not is up to her, but most models know to focus their attention on the person they're performing on and not the voyeurs.
Live Sex Video Chat
This is the aforementioned Voyeur mode. Once a model is in a private show, this will appear in blue under the preview window of her show, and you can click it to spy on the show. The first 20 seconds of the show are free, but you still pay for at least one minute. This minute, as well as any minute afterwords, will cost you as much as a minute of private show will cost with the model, so this chat type is mainly there for hardcore voyeurs.
Candy Show
This is ImLive's group chat, and it's as straightforward as it can get. You send a tip, which gives you entry to the show. Before you do so, you can ask the model what's planned and what she's willing to perform. If the model gathers enough tips before a set time has elapsed, the show starts and everyone with entry to it can watch. If the model doesn't gather enough tips, you tip is refunded in credits back to your account.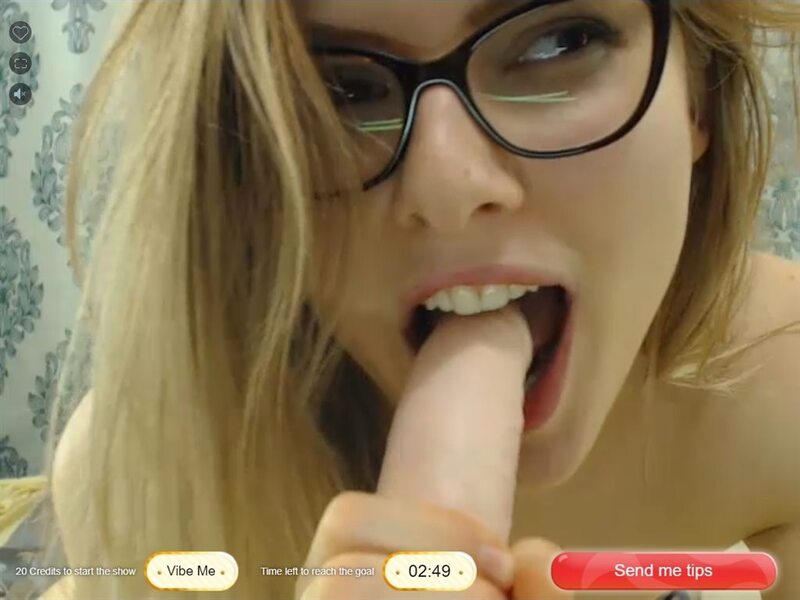 While these shows are always extremely cheap, their price differs greatly from one another. Some model may charge just a couple of bucks for a 20 minute show, while another can charge 20 credits for 10 minute show.
Apart from having much less control over the show than in a private chat, ImLive Candy Shows are a blast to watch. The unfortunate thing is that no many fetish cam girls perform such group shows, preferring the more intimate environment of the private show.
GroupCams show
Yes, it's a bit confusing. Candy Shows are the actual group cams, while this is something unique to ImLive. This site lets you enjoy an exciting dual show with two models at the same time. You can invite a second model to your chat either from the GroupCam friends of the host you're viewing (found in her profile page) or from the models you've added to your Favorites list.
You get a $0.70 per minute discount on the invited model's fee, unless she only charges $0.98 credits per minute. You can see which model let's you have a GroupCam show with her by filtering for them using the categorization system (found under the features section in the rightmost drop-down menu).
Multi-Viewer Show
If you prefer to just browse randomly and watch multiple cams at a time, ImLive's Multi-Viewer is an option you will surely appreciate.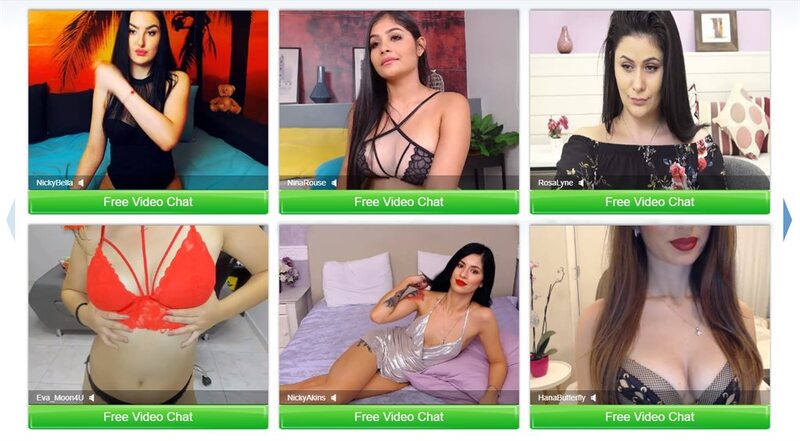 This feature lets you watch six open chat rooms at the same time. The rooms are chosen randomly, and you can flip through them at any time you'd like. Unfortunately, most of these cam rooms will not be fetish shows, and you can't limit them to display only fetish cam rooms.
Multi-Viewer Full Sex Show
Just like the free Multi-Viewer chat, only you get to peep on other people's private shows. This costs $3.00 a minute, and you can also pay for this using treats. This is one of the best options available for voyeurs.
Again, most of these cam rooms will not be fetish shows, so be aware.
Pornstar Show
One of the most exciting ImLive features is its monthly live Pornstar Show, wherein the hottest celebrity porn star performers host a live video chat exclusively for ImLive Members. You can watch the live shows, highlights of past Pornstar Shows, and chat with your favorite porn stars.

A Pornstar Show has the same format as a Candy Show, meaning it's dirt cheap ($4.00 for a 30 minute cam show) and allows you to send vibes to the model to show your appreciation, as well as get her off. As you rise through the membership tiers, the cost of both a live and recorded Pornstar Show will decrease. Eventually, you'd be able to watch these for free.
You can also use Treats to enter a Pornstar Show. The price is the same as it is when using credits. Simply press the Pay with Treats or Pay with Credits button to apply your preferences.
Unique Features and Extra Content
While ImLive has only one unique feature that's worth mentioning, it's also one worth praising.

The Fulfill your Fantasy, a feature which lets you write down your fantasy and have the models compete among themselves which one will get to fulfill it, is simply amazing. Frankly, every cam site, especially every top fetish cam site, should have this feature, but only ImLive does.
Searching for a model that will gladly fulfill your kinky fantasy can be a lengthy endeavor, but this feature cuts that down to mere minutes. You can set up a price you're willing to pay, write down any specifics and just sit back and let the babes come to you.
You can find this feature at the Member Area in the homepage, at the bottom left. Just click the Add your Fantasy button, write it down and you're good to go.
Mobile Site
ImLive's mobile site is fast, slick and lacks many issues that plague even the best mobile fetish chat sites out there, like the navigation bar or the chat obscuring the screen. It simply works, and that's all I could ever hope for.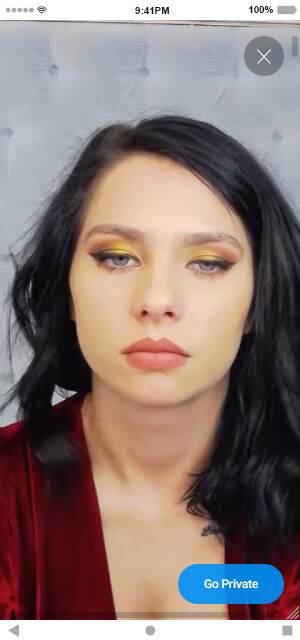 ImLive is also among the very few sites that feature mobile cam-to-cam, so you can even let your mistress watch you while on the phone or tablet.
In short, if you find yourself watching live can porn on your phone or tablet every so often, I suggest that you do so on ImLive.
Premium Membership and Rewards Program
ImLive doesn't have a premium membership. What it does have is one of the most generous loyalty programs on the market. It's honestly one of its best qualities, and that says a lot.

The way ImLive's rewards program works is fairly complicated, so let me break it down for you: You gain points the more you use the site, especially its paid services, such as watching private shows or purchasing exclusive videos. For example, you gain 20 points for every 5 minutes you spend in a paid live chat. This increases by 5 for every membership tier you've gained above bronze. Same goes for tipping, watching recorded videos and so on.
As you earn points, your membership rank slowly increases, giving you more and more benefits and bonus credits on credit purchases. Here is a breakdown of the bonus credits that each membership tier gives you, along with how many points you need in order to reach each rank:
| Membership Tier | 25 Credit Package | 50 Credit Package | 100 Credit Package | 250 Credit Package |
| --- | --- | --- | --- | --- |
| Bronze (1st purchase) | 0 free credits | 3 free credits | 5 free credits | 0 free credits |
| Silver (500 points) | 0 free credits | 0 free credits | 8 free credits | 0 free credits |
| Gold (2,500 points) | 0 free credits | 0 free credits | 8 free credits | 25 free credits |
| VIP (15,000 points) | 0 free credits | 0 free credits | 10 free credits | 30 free credits |
And here are the other benefits you get per tier, as well as what is needed to reach it:
Membership Tier
Benefits
New Member (free account)

Chat with the models in the free chat or in private messages
Create a favorites list and see the models you recently watched
Use ready made texts & special Emojis to better express yourself in chat
If you choose, you can get email notifications on hot deals & news from the site

Bronze (first purchase)

First 20 seconds of each private show are free
Access to models' private galleries
20% Discount Club reduction on recorded shows
Past Pornstar Shows now cost just $4.00

Silver (500 points)

Up to 10 free credits with every purchase
Up to 10 free Treats with every purchase
Discount Club reduction of 0.70 credits per minute in private shows
25% Discount Club reduction on recorded shows
Past Pornstar Shows now cost just $2.00

Gold (2,500 points)

Up to 20 free credits with every purchase
Up to 20 free Treats with every purchase
30% Discount Club reduction on recorded shows
Past Pornstar Shows are now 100% free
Monthly Pornstar Shows are now free

VIP (15,000 points)

Up to 25 free credits with every purchase
Up to 25 free Treats with every purchase
50 free credits for every 10,000 points you collect
Discount Club reduction of 0.90 credits per minute in private shows
35% Discount Club reduction on recorded shows
24/7 VIP customer support
You retain any befits you get when you reach higher membership tiers, though the amount of points you have collected resets to 0 with each higher tier you reach.
This program is fantastic for members who frequent the site, but a bit lackluster for casual members. This is because the amount of points you need to rise in rank increases between each rank, so getting to the higher ranks can take a very long time if you don't spend much time on the site.
Registration
Registering on ImLive is free and easy. It doesn't even require you to enter any payment information. All you need to do is to just enter a username, password and valid email address.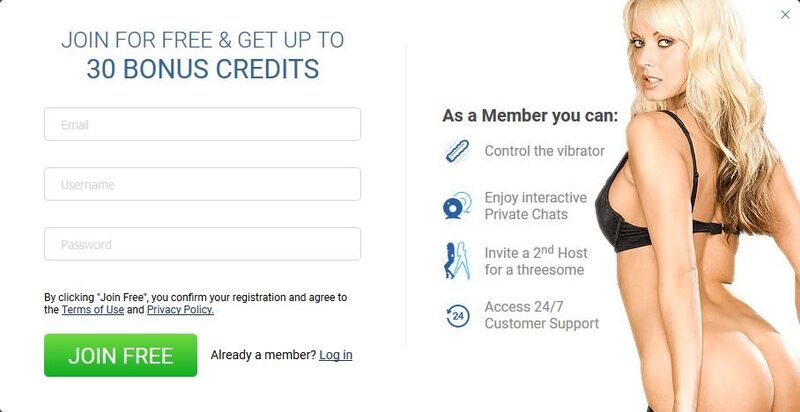 After registering, you can get up to 30 credits for free on your first purchase, so I suggest getting started.
Accepted Payment Methods
The accepted credit card types are as follows:
Visa
MasterCard
MasterCard Maestro
Diner's Club
Discover
JCB
And these are the available alternate payment methods:
GiroPay
Sofort
SafetyPay
Paysafecard
PumaPay
Bank wire transfer
Security and Quality Assurance
One of the most important things for anyone visiting a fetish webcam site is, naturally, security and anonymity. ImLive has that covered. It's one of the most well-known and highly regarded adult chat sites in the business, winning the AW, XBIZ, AVN and YNOT awards for "best premium live cam platform," "best cam company of the year" and "best live chat website."
ImLive is also incredibly secure, using both TLS and HTTPS protocols to encrypt any information sent between you and the site. It is also in full compliance with internet security laws and regulations and abides by a very strict anti-spam policy. It doesn't even use ads, and only uses cookies to better suit itself to your needs.
It is also a highly discreet fetish chat site, making sure to appear as a nondescript name on your billing statement after making a purchase on the site, so as to not divulge the nature of your transaction.
Customer Support
ImLive's customer support is great. You can contact a representative with ease via email, phone or live chat, and they're always quick and eager to help.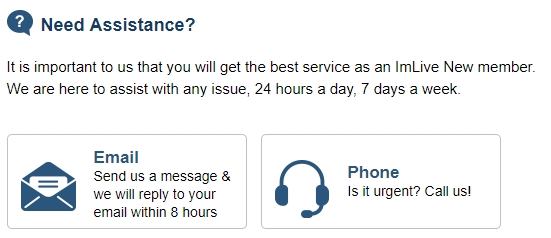 If you have a question or encounter some small issue, check ImLive's comprehensive FAQ section (found inside the Customer Support Center, linked at the bottom of the site) before contacting support. Chances are you can resolve it by yourself. If not, ImLive's customer support is available at most hours of the day, and 24/7 if you're a VIP member.
In Conclusion
ImLive is convenient, cheap and has a lot of show types and fetish cam babes to offer. The only real downside about it is its video quality.
You should check out ImLive for many reasons, such as its GroupCams and Pornstar shows, but, honestly, its Fulfill your Fantasy feature is what makes it stand above most other fetish chat sites. It's simply the perfect feature for kinksters.
Try ImLive out. It's cheap enough so that even if you try it out for a full week and find it's not to your liking, it won't affect your budget in the slightest.
However, if you do find ImLive to your liking, you can thank me later. I'm busy, ehm... further reviewing it.