The Best Cam Sites for Getting Cuckolded
Last updated
January 24, 2019
Have you ever fantasized about watching a woman you're attracted to, maybe even in love with, getting claimed and pounded by some stranger with a dick the size of your forearm? Were you restrained in that fantasy? Incapacitated and without the means to stop him from splitting her in two? Did that get you so rock hard you could swear you're about to bust? Well, believe it or not, you're not alone in this. Far from it, in fact.
Getting cuckolded, to many, is the ultimate sexual experience. Unsurprisingly, though, many do not, or cannot, achieve that in their lives, and so naturally turn to porn sites to simulate the sensation. For this reason, I've checked which are the best cam sites for getting cuckolded, rating them by their models, video quality, prices, customer support, and, of course, how plentiful cuckold fetish cams are on their platform.
---
FetishGalaxy.com
This shouldn't surprise anyone who read my FetishGalaxy review. This site is a haven for fetishists. It only employs models specializing in fetish cam shows and has more than 100 of them online at the time, most of whom are extremely experienced. They are also varied, and tagged in a way that will help you figure out which of them will best suit your cuckold needs.
The model you should be looking for depends on your level of experience with cuckold cam shows. If you're new to the lifestyle, search for models tagged as Professional Educator. They will do their best to ease you into becoming a cuck. If you already have some experience and would like to have some more, look for Professional Dominatrix or Expert cam models.
On average, you'll find around 120-180 models online at any given moment on FetishGalaxy, many of which are highly experienced mistresses. Whether you're into controlling your woman's sexual escapades or want to be treated like the sissy that you are, they know the craft and how to put on a show that will fit your taste.
The best part about FetishGalaxy, though, is its prices. Out of all the adult webcam sites on this list, it is definitely the cheapest, and by a large margin compared to some of them. On top of its cheap private shows (around €1.98 a minute) and even cheaper group shows (around €1.98 for a 10 minute show), FetishGalaxy has a rewards program that substantially lowers costs the more money you spend on the site, eventually making it so affordable you wouldn't want to spend your money anywhere else.
Unfortunately, FetishGalaxy isn't perfect. The video resolution of the cam shows streaming on its platform is limited to 576p, meaning you won't even find one in HD. While the quality of the streams themselves is usually solid, some also suffer from stutter issues due to the model's poor internet connection and lack of oversight on the part of FetishGalaxy. In addition, the site's customer support is nothing to write home about, so if you encounter any difficulties you'd just have to be patient.
---
LiveJasmin.com
LiveJasmin is almost always a fantastic option, no matter what you're looking for. To start, it has an amazing selection of performers at its disposal. They're not only varied, but also highly professional and drop-dead gorgeous. LiveJasmin's selection of fetish cams is large, with around 70-80 fetish models online at any given moment. From my experience, many of them will be happy to cuckold you, so just talk to them about it beforehand.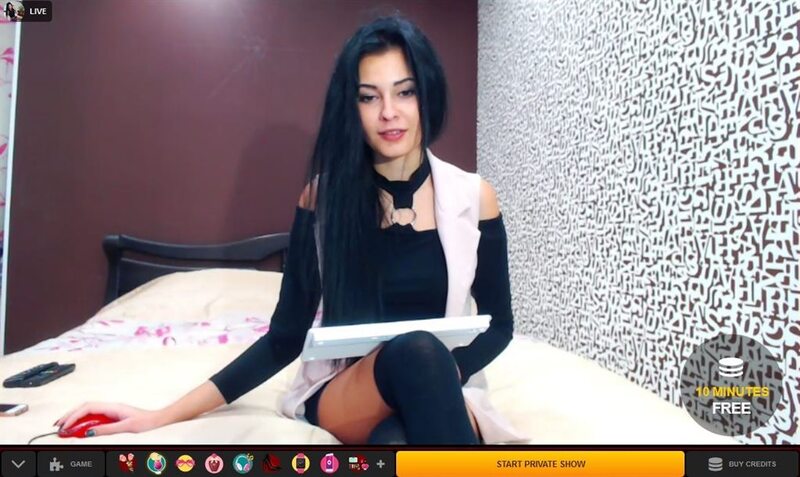 You can view LiveJasmin's fetish cams by clicking the Fetish category on the left. Once you do so, you'll notice that LiveJasmin doesn't let just anyone stream on their platform. Any room you'll visit is not only hosted by a gorgeous cam babe, but is also presentable and well-framed.
What truly sets LiveJasmin apart from its competitors, though, is its video quality. All cam shows on the site are streamed in 720p HD at the very least, with many of them even streaming in 1080p full HD. There's also no stutter on buffering issues on the end of the models due to LiveJasmin's strict quality control.
LiveJasmin's price, though, reflects its high quality. The average performer on the site charges about $2.70 a minute, and while LiveJasmin's group shows are much cheaper, they're still comparatively pricier than on other sex chat sites. On top of this, actually speaking to the model will require you to shell out even more of your hard earned cash. While cam2cam is available in every private chat, adding it, as well as two-way audio, to the show costs around a dollar per minute. That might not sound like a lot, but it basically raises the price of the show by a third, and that adds up quickly. At least the quality of the two-way video and audio is worth it, as they both tend to be crystal clear.
LiveJasmin's customer support matches the high quality and standards evident throughout the entirety of the site. LiveJasmin has a comprehensive FAQ page and an attentive customer support team you can contact at all hours of the day via email, phone and live chat. You probably won't need to thanks to the site's high standards and upkeep, but in case you do, they'll be as accessible as you'll hope.
---
Flirt4Free.com
Flirt4Free is all about options. It has an immense variety of show types to help you customize your show and a myriad of interaction features in case you're a cuck who prefers to join in and not just watch. It even lets you easily filter by cost and gives you a wide range of show prices to choose from. Though be aware, the prices on Flirt4Free range from the laughably cheap to the insanely expensive, so make sure you shop around and stay within your budget.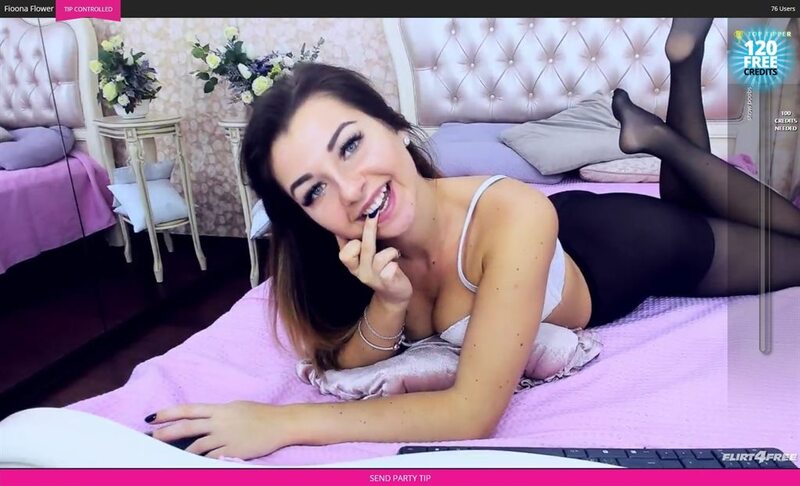 Unfortunately, while Flirt4Free is big on giving you the most freedom of choice it possibly can, the selection of fetish cam models on the site it a bit lacking. You'll find around 30 of them online at a time, and to to the site's massive popularity, many of them will already be in a private session.
Thankfully though, Flirt4Free selection of fetish cam babes is great and will have you ogling the screen. The models that use this site's platform are beautiful, and Flirt4Free does a great job of making them accessible with its dedicated Fetish category. Just refrain from using the site's search engine, as it will just waste your time. It's imprecise and doesn't let you customize your search.
Flirt4Free's video quality is one of the main reasons why it has so many registered members. Most cam shows you'll see being streamed on this chat site will be in HD, and some will even be in full HD. The site also has a fantastic VIP program that I fully recommend you consider in case you find yourself frequenting the site often.
Flirt4Free's customer support is another strong point of the site. It has a customer support team you can contact 24/7 and in pretty much any way you can think of, along with a FAQ section that would more than likely make that unnecessary.
---
ImLive.com
ImLive is a veteran and highly renowned premium cam site. It's also one of the more popular chat sites out there due to its insanely low prices. It's basically impossible to find a cam babe using its platform that charges more than $4.50 a minute, with even the best, most experienced and most popular ones charging far less than that on average.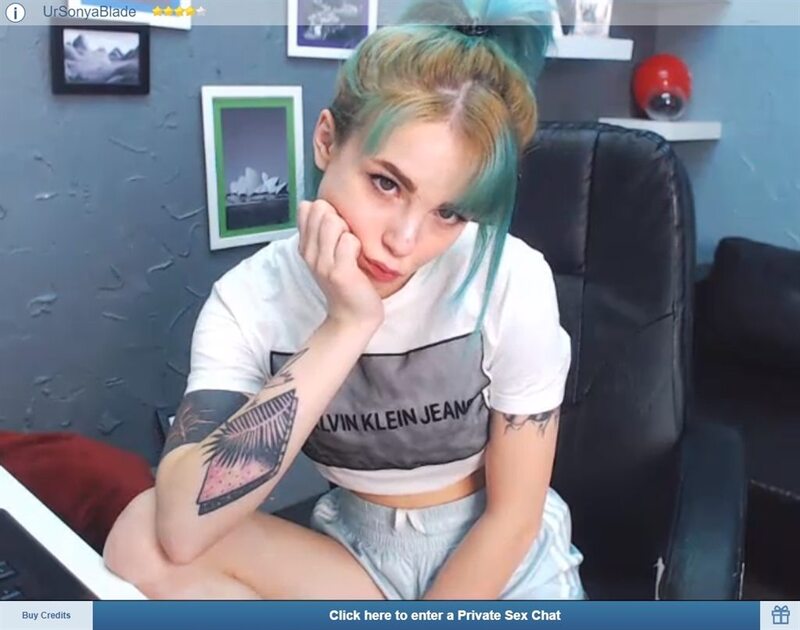 On top of the fact that you're most likely never going to spend more than $2.00 to $3.00 per minute on a private show, the site rewards you for your loyalty, slowly reducing the effective cost of its in-site currency until you're only paying about $1.50 per minute on some of the best fetish webcam shows you can find. Together with its deals and special fan clubs you can join, the site becomes truly dirt cheap.
As for its selection of models and fetish cam shows, ImLive has a surprisingly large amount of them considering it doesn't specialize in fetish cams. You'll find more that 100 fetish cam models online on average, with many of them being experienced cuckold cam girls.
While you can easily find ImLive's fetish models under its Fetish & BDSM category, you'll be remiss for only using that to search for the experience you're fantasizing of. This is because ImLive has the perfect feature for fulfilling your kinky cuckold desires: the Fulfill your Fantasy feature. This feature allows you to write down your fantasy and have the models come to you to fulfill it. That's right: Instead of searching for a model, explaining to her what you wish for her to do and risk ending up in a show that doesn't fully satisfy your needs, you can just save your time and effort by letting the models most fit for the task line up to tease you 'till you bust.
Unfortunately, ImLive compensates for its low cost and fantastic service by limiting the video quality of the cam shows streamed on its platform. You're not going to see any HD here, and might even see some shows that are so pixelated they are just downright hard to look at. These are rare enough for you to be able to skip them without a second thought because ImLive's selection of models is just so robust, but it's still a shame that the site doesn't have stricter rules concerning the quality of its models' streams.
ImLive does treat its customers well, though. It has a great FAQ section and fantastic customer support. You can contact ImLive's customer support team via email, phone and live chat, though I recommend you to just use the live chat if you have any issue. They're much faster and very responsive.
---
xLoveCam.com
xLoveCam is a popular premium sex cam site that, like ImLive, caters to all users, but is especially inviting to kinksters due to its enticing dedicated fetish category. xLoveCam also has helpful search and categorization systems that allow you to easily find cam models that will suit your needs. While many of them are experienced, the site has its fair share of amateurs if you like them young and shy.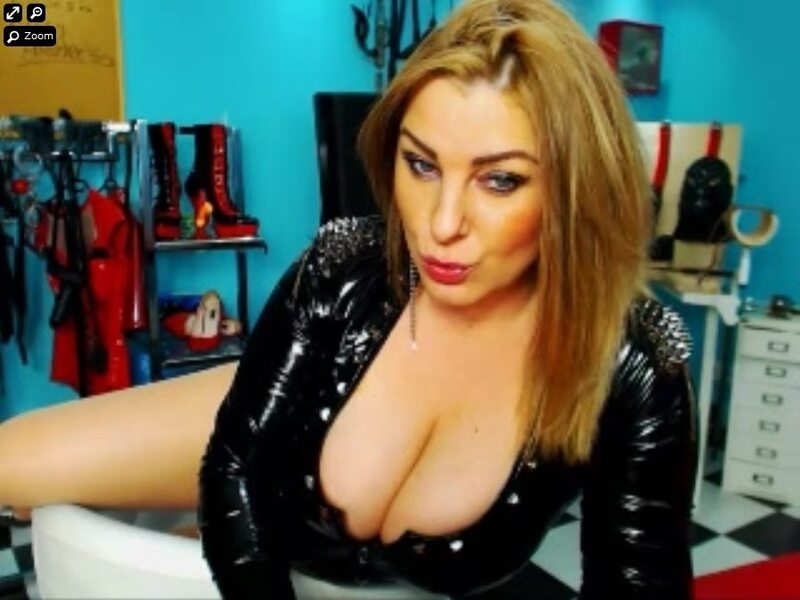 You will find about 500 cam models online on average, with most of them being European, and about 50 of which being dedicated fetish cam girls. From my experience, a lot of them are very skilled in cuckolding, comfortable with teasing, demeaning and overall making you both jealous and horny at the same time. The slight lack of variety, though, may turn a few away, but if you like them white and doll-like than you're going to have a great time.
xLoveCam doesn't limit it's video quality like some do, but that doesn't mean that all shows on the site are in HD. You'll find that a lot of them are in HQ, and all of them take a while to buffer. When you enter a show, make sure you wait about 10 seconds so its video quality will match your internet speed. It's not ideal, but at least HD is an option here.
When it comes to pricing though, xLoveCam excels. It's low prices (up to €2.20 per minute in private) rival those of ImLive, and with every show having free two-way video and audio included for free, this webcam site won't even put a dent in your budget. You can easily search by price (via the Rates category at the left side of the site) and find a cam babe who'll love teasing you mercilessly.
While xLoveCam's UI is a bit outdated, the site itself is not. It loads fast, runs smoothly and has little to no technical problems. If you do encounter some, you'll have a large FAQ section at your disposal, and if that doesn't do the trick, you can easily contact the site's customer support via email and live chat.
---
In Conclusion
With every adult chat site on this list being 100% secure, private and discreet, you really can't go wrong with any of them. LiveJasmin is a bastion of high quality, ImLive is so cheap it feels like theft, and xLoveFetish and Flirt4Free, while lacking the insane amount of fetish cams the other sites on this list boast, are amazing on their own merit.
With that said, though, I can't recommend a cam site for cuckolding more highly than FetishGalaxy. Simply put, it's perfect for this fetish. It's amazingly low-cost, has decent video quality and a downright ridiculous amount of cuckolding webcam girls. Even if you're still unsure about whether you'll enjoy being cuckolded or not, FetishGalaxy's Professional Educator will make sure you'll find out in a controlled and relaxed environment.
Try it out and see how you like it. I can guarantee that if you're truly into cuckolding, you won't be looking back.