Cam Sites With Great VIP Programs
Last updated
September 03, 2020
A great VIP program is the hallmark of a great cam site. It shows that the site has more to offer, and can afford giving its members even more value for their investment. Here are the top 5 cam sites with the best VIP programs, so you won't have to find them yourself.
---
Flirt4Free.com
Aside from being one of the best adult chat sites around, Flirt4Free has an absolutely amazing VIP membership that's worth much more than its cost. In fact, with how much you're getting from it, I would recommend any person who frequents the site to get it.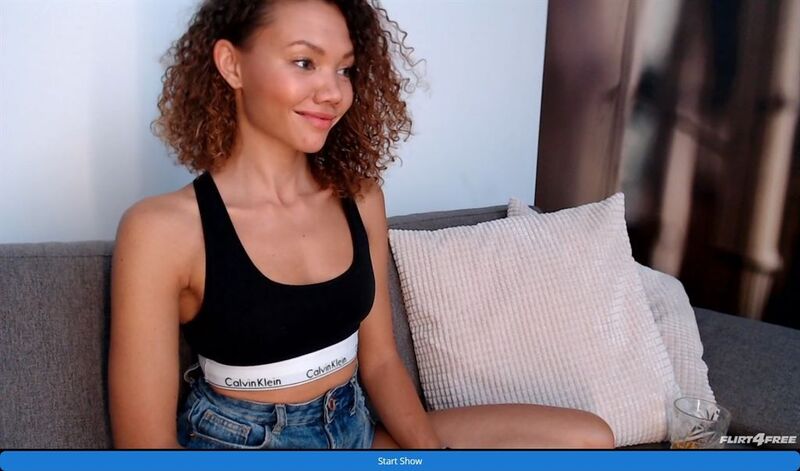 The cost
A 30 days (1 month) VIP membership costs $39.95. It renews automatically each month unless you cancel, which you can do at a press of a button. You receive 150 credits (valued at around $13.50) for free when you renew your membership
A 90 days (3 months) VIP membership costs $99.95 ($33.32 a month). It is non-recurring. You receive 550 credits (valued at around $49.50) for free when you renew your membership
A 180 days (6 months) VIP membership costs $179.96 ($29.99 a month). It is non-recurring. You receive 900 credits (valued at around $81.00) for free when you renew your membership
The benefits
Your private shows automatically become exclusive, meaning other members can't spy on them
Utilize cam 2 cam during all show types (except voyeur shows)
200 daily recorded videos available for your enjoyment
Unlimited free access to your own recorded shows
Free feature shows for only VIPs
Rate and review models
Access to VIP only promos, like special coupons
5% off all video purchases, along with free previews of said videos
Gold or white VIP font in chats
Access to porn-star video archives
Free credits upon member referrals
Email models, including the ability to send and receive attachments (pics/vids)
Access to all photo galleries
Access to model forums
Use emoticons in chat
Change nickname with ease
Mute all free users
The site
Want to feel like a king? Then Flirt4Free's VIP membership will be right up your alley. But, that doesn't even take into account the site's amazing HD streams, gorgeous models or affordable prices.
Let's start with the models: Flirt4Free is known for mostly having US cam girls and boys, so expect more of those than others. Luckily for you, the US is a melting pot, so you'll see your fair share of Latin, African and Asian models. They'll just be fluent in English most of the time, which is far from being a bad thing.
Flirt4Free is also renowned for having some of the hottest cam models in the industry. There are usually around 700 of them online, and most of them look like all they do is eat healthy, go to the gym and... well, do sex stuff. They also tend to only use HD cams, so you'll see them in high definition streaming that rarely lags or stutters. In addition, not everything here is vanilla. In fact, Flirt4Free has a whole section of the site dedicated to BDSM cams, which the kinksters among you should definitely pay a visit.
Flit4Free's prices can be a bit all over the place, but thanks to the fact that it lets you easily sort by price, you'll ever have to settle for a show that will push the boundaries of your budget. An average private show on this site will cost you around $3.60 a minute, but will include cam-to-cam and two-way audio for free. If you want to check out the site first, you can get 120 free credits (valued at around $12.00) for credit card verification. You can use those free credits to try things out for free before committing any further.
Flirt4Free also has a ton of cool features and show types. You can watch Multi-user shows, which are inclusive of cam-to-cam, for as low as 5 credits ($0.50) a minute. You'll have a nice selection of remote-controlled cams where you can control a model's pleasure toy by tipping her. Those are just two examples, and there are many more.
Flirt4Free even works on pretty much all platforms and devices. It even has mobile cam 2 cam, unlike most other chat sites out there. The only thing I dislike about the site, really, is its search engine. It's useless, and you should just avoid using it altogether.
You shouldn't have any issue on here, as the site works like a charm, but if you do, or just have a question that Flirt4Free's robust FAQ section doesn't cover, then just contact the site's customer support. They work at all hours of the day, and on all days of the week, so, with a bit of patience, you should have that issue resolved in less than an hour.
---
ImLive.com
ImLive is among the cheapest cam sites in the world, and is, by a fair margin, the cheapest premium chat site on this list. It doesn't even charge for its VIP membership program, which, by the way, gives you permanent discounts on show prices.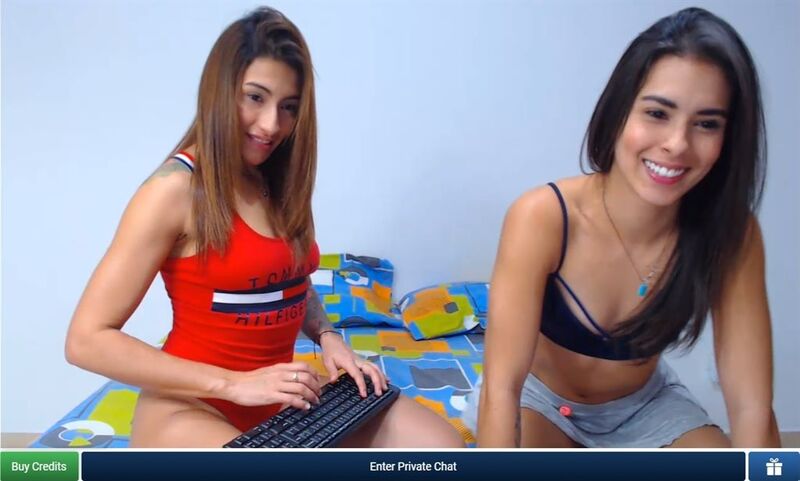 The cost
Nothing. Seriously, you can become a VIP member of the site without paying a monthly fee. It will however, cost you; As you purchase ImLive credits, you gain points. These points help you rise up the ranks, with each rank giving you more and more benefits
The benefits
Bronze Member (First Purchase):
First 20 seconds of each private show are free
Access to models' private galleries
20% Discount Club reduction on recorded shows
Past Pornstar Shows now cost just 4 credits
Silver Member (500 Points):
Up to 10 free credits with every purchase
Up to 10 free Treats with every purchase
Discount Club reduction of 0.70 credits per minute in private shows
25% Discount Club reduction on recorded shows
Past Pornstar Shows now cost just 2 credits
Gold Member (2,500 Points):
Up to 20 free credits with every purchase
Up to 20 free Treats with every purchase
30% Discount Club reduction on recorded shows
Past Pornstar Shows are now 100% free
Monthly Pornstar Shows are now free
VIP Member (15,000 Points):
Up to 25 free credits with every purchase
Up to 25 free Treats with every purchase
50 free credits for every 10,000 points you collect
Discount Club reduction of 0.90 credits per minute in private shows
35% Discount Club reduction on recorded shows
24/7 VIP customer support
As you can see, you can eventually become a VIP member, but it will take you time. The upside here is that you'll get tons of benefits along the way, and all you have to do to get there is to enjoy the site.
The site
I've already mentioned that ImLive is among the cheapest webcam sites out there, but that deserves some elaboration. First, a private show here will generally cost you less than $2.00 a minute, and includes free c2c and 2way audio. Second, aside from the cost reductions you get for your membership rank, there are also a myriad of ways in which you can lower prices even more, like fan clubs, discounted block sessions and special promotion (like the one taking place as of this writing, in which new members are handed out $50 in credits, for free).
That's not to say that ImLive is all about low prices, though. This site has about 650 live cams at any given moment, a huge diversity of BDSM cams, and search and categorization systems that can help you easily find the cams that suit you best. It even has an exclusive feature named Fulfill your Fantasy, which, unsurprisingly, helps you do just that; you write down your fantasy for only the site's models to read, and those that wish to make it a reality can message you with an offer. It's a feature I wish all webcam sites had, really.
The downside of ImLive is its relatively low selection of HD cams. Sure, there are plenty of those here, but less than what you could find on a premium cam sites like Flirt4Free.
The variety, though, is top-notch. There are a ton of Latinas here, but there are also models of all shapes, sizes and ethnicities, just waiting to give you a good time. If you want, you can also check out multiple cams at a time using ImLive's Multi-Viewer feature, which lets you watch 6 active webcam rooms at once.
---
Cams.com
Cams.com is the most veteran site on this list, and, throughout the years, has perfected its craft. It gives you tons of high-quality webcam shows at low prices, along with a VIP membership (called Premiere) that can basically pay for itself in the long run.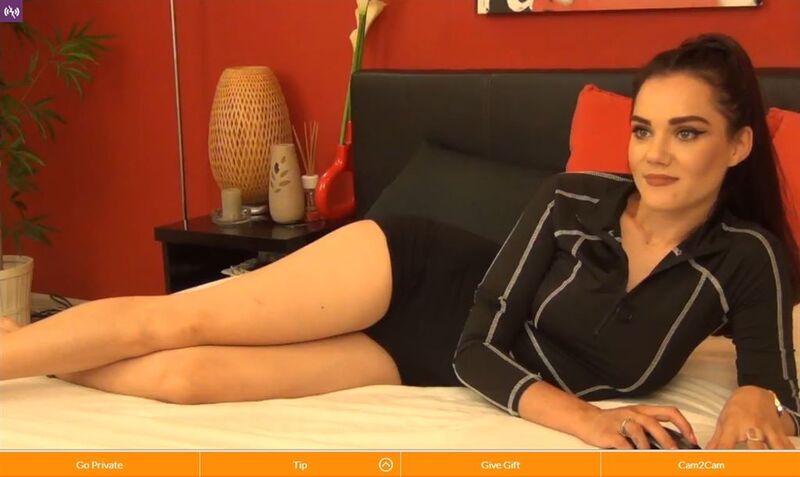 The cost
A 30 days (1 month) Premiere membership costs $19.99. It is non-recurring
A 90 days (3 months) Premiere membership costs $41.97 ($13.99 a month). It is non-recurring
The benefits
10% off all live cam shows
5 free recorded shows from any model
Email any model you want
See all the nude show photos in the gallery
Get more attention from the models thanks to a special color showing your status
Priority 24/7 customer support
The site
Aside from the Premiere membership being really cost-effective with long term use of the site, Cams.com has a lot to offer. The site has a good balance of premium and freemium, having both high-quality private chat and cam models who perform in the nude right in the open chat. If you prefer to first check out the product before purchasing it, so to speak, then the rooms marked as FREE > TIP will suit you better.
On average, you'll see around 500 models performing live on Cams.com at any given moment. That number may be lower than on other sites, but the quality you can find here is undeniable, and more than makes up for the relatively low quantity. Most rooms here are in HD, and even the ones that are not are usually in HQ and look absolutely amazing. The variety here is also quite good, but you'll find far more young white women here than any other types of performers.
Cams.com is also the only site on this list that lets you take your intimacy with the performer to the next level through its exclusive Connexion feature. If you own a Lovense Max pleasure toy, you can hook it up to a model's Lovense Nora pleasure toy to have real life virtual sex. When your toys a synced, your model assumes control over your toy, while you get control of hers, so you can both pleasure each other.
If your tastes are particular, you'll be happy to know that Cams.com has an accurate and robust search and categorization systems, that allow you to find pretty much whatever you may be looking for. There's no video preview for the rooms, but with the site's fantastic filtration system, there's not much need for it. The issue I have with it, though, is that it doesn't let you filter by show price, which is, in my opinion, a more important sorting criteria than any other.
That is quite a shame, since Cams.com can be fairly expensive. An average private show on this site will cost you around $3.00 a minute, and, if you want true privacy, you'll need to shell out an additional $0.50 a minute for True Private, which prevents other members from spying on your private show and sending messages to your model that might distract her.
Also, while most performers on Cams.com enable c2c and 2way audio, most charge around a dollar per minute for it. The upside is that Cams.com lets you activate cam 2 cam even in the open chat, so you can enjoy those free chat rooms even more if you're an exhibitionist.
Cams.com does have some great options that allow you to better handle its costs, like model loyalty options, but, to really help with that, I suggest getting the Premiere membership. It will also give you access to 24/7 priority customer support, and, from my experience, that is absolutely invaluable.
---
CamSoda.com
CamSoda is perhaps the best freemium cam site in the world. It may not have the best VIP program (called Premium Membership) out there, but it is definitely among the best cam sites with a VIP program, mainly due to how terrific this cam site generally is.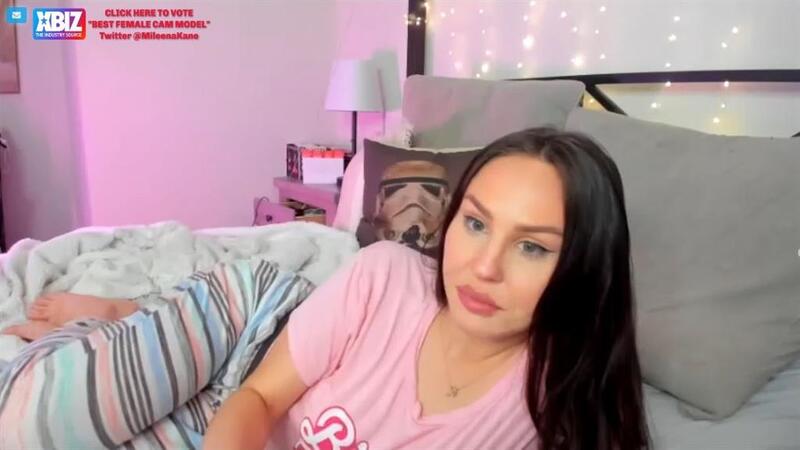 The cost
Premium membership costs $19.95 a month. When you purchase a one-month subscription, your subscription will automatically renew unless cancelled. Upon your initial purchase, you will receive a one-time bonus of 200 tokens (valued at around $18.00). Once received, you will not be eligible to receive this bonus again.
The benefits
Ad-free interface
Change or mute the tip volume
Private message models
The ability to tip anonymously and watch shows without others seeing you in chat
The site
As you can see, this freemium site's Premium membership doesn't make as much of a difference as, say, Flirt4Free's does. Still, it gives you benefits that, once you get used to them, it'll be hard for you to do without them.
For instance, while CamSoda doesn't use a ton of ads, it's still nice for the site's slick design to not be marred by annoying advertisements. And while I actually like the soft bubbling sound of CamSoda's tips, you may not feel the same, and the ability to change its volume or even turn it off completely could really help you get more immersed in a show where a dozen other people are tipping.
What should truly sell you on the site's Premium membership is the site itself. Improving your experience for a measly sum is worth it when you're spending hours upon hours each month enjoying the same service, and with CamSoda, chances are you'll be a returning customer.
This site has a wonderful selection of around 600 cam models at most hours of the day, many of which stream in beautiful HD quality. The selection of performers is vast and varied, with models from all over the globe streaming on CamSoda's platform. There are a ton of Europeans and Latinas here, but the selection doesn't end there, and will give most a reason to spend money on the site.
CamSoda is also tip-based, meaning you will never have to go private here to see some action. Most performers here even prefer to perform in the open chat, so you'll always get an eyeful of some of the world's most ravishing babes without even having to spend a dime.
With all the above, it'll be understandable if you would expect the site's private features to be lackluster or expensive. Well, you'd be wrong. CamSoda is probably the best freemium cam site when it comes to private cams. The quality of the shows is excellent, and cam2cam, while not always enabled, is always free. Many models even allow free show recording, so you can enjoy the show you had at a later time, and that's without even being a Premium member.
And, surprisingly, CamSoda's private shows are also cheap. A private cam show here will cost you, on average, around $2.70 a minute. That's cheaper than most premium cam sites, even ones not listed here.
You can't filter by price, though, so you'll have to visit a cam room to know the model's rate and if she even accepts private invitations. It's actually part of a bigger problem, which, in my eyes, is CamSoda's largest fault: Its categorization system. Searching or filtering for anything here isn't the as accurate as one would hope. The site uses a tagging system with little oversight, so finding any particular thing can take a bit of time.
Still, few sites manage to achieve what CamSoda has. It's incredibly user-friendly, caters to one and all, and works perfectly on pretty much every platform and device. It's even my favorite cam site to use on mobile.
---
Cam4.com
In terms of pricing, Cam4 blows most cam sites out of the water. It's a freemium cam site that has an average private show price of $1.90 a minute, and is just as high quality as the rest of the sites on this list. While it's a bit lacking in features, it makes up for it with its generous VIP program, called Gold Membership.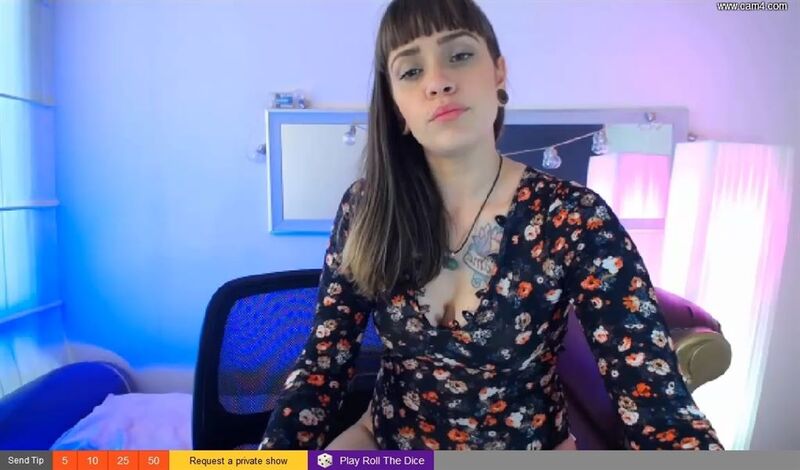 The cost
Premium membership costs $19.95 a month. Upon your initial purchase, you will receive a one-time bonus of 100 tokens (valued at around $16.00).
The benefits
Ad-free interface
Additional chat emoticons
Automated chat translation
Send unlimited private messages
Priority live chat customer support
Stand out in chat with a gold username
Performers are notified with a message any time you enter their show
Every month you'll have one Gold Star to gift to a model of your choice, boosting her visibility
Vote on new site features, and gain early access to them
Watch multiple cams at once on one screen
Send anonymous tips and use private cam mode
Watch premium cam shows limited to Gold Members only
Gain the ability to broadcast in a private, password-protected room
The site
As you can see from the giant list of benefits above, Cam4 truly lets its VIP members feel like VIPs. They get a ton of useful abilities and features, along with an actual say in how the site develops, improves and evolves.
But, while Cam4 is one of the best cam sites with a VIP program, it's also one of the best webcam sites in general. You'll usually have a selection of around 2,000 live cam models to choose from. While not all of them are streaming in HD, and, in fact, many of them don't, this is still a far larger collection of live cams than any other site on this list offers. Which such a vast collection, you're bound to find a few cam rooms that perfectly cater to your tastes.
And, aside from the huge collection of cams and the cheap prices, Cam4 is also tip-based, and has all the benefits of a high-end freemium site. You can check out the models performing nude in the open chat, flirt with them, and decide at your own pace who to take private.
Once you take a model private, you'll probably be surprised to learn that cam-to-cam and two-way audio are freely included. Some models only allow private with minimum show time (usually 1 minute), but with the private show prices and the free two-way video and audio, this seems only fair.
The site does suffer from the inaccurate search and categorization features that most freemium cam sites suffer from, but this is to be expected at this point. My only gripe with the site is its annoying ads, but, if you're a Gold member, you won't have to deal with them at all, which makes this one of the most impressive freemium cam sites around.
---
In Conclusion
All 5 of these sites are fantastic, and, in my opinion, are the best VIP cam sites this industry has to offer. Each one achieves that in its own way, and offers something unique to its VIP members.
But, if I had to choose which is the best webcam site with VIP membership, the choice to me would be clear. Not only does Flirt4Free have the best VIP membership out of all the sites on this list, it's also one of the best video chat sites in the world, with quality that rivals the best of them, tons of cool features and competitive chat rates
If you want to feel like a king and get the very best treatment and camming experience, sign up to Flirt4Free's VIP membership. You'll even get a bunch of credits to get you started.