ImLive.com Review - Enjoy the Cheapest Sex Cams Around
Last updated
January 06, 2021
ImLive is one of the cheapest adult cam sites you can find that's actually worth your time. It has thousands upon thousands of gorgeous cam babes using its platform, a fantastic loyalty program, super cheap chat rooms, privates include cam2cam, and by using our exclusive link, your first buy-in of any ImLive credits packages will gift you 50 free bonus credits.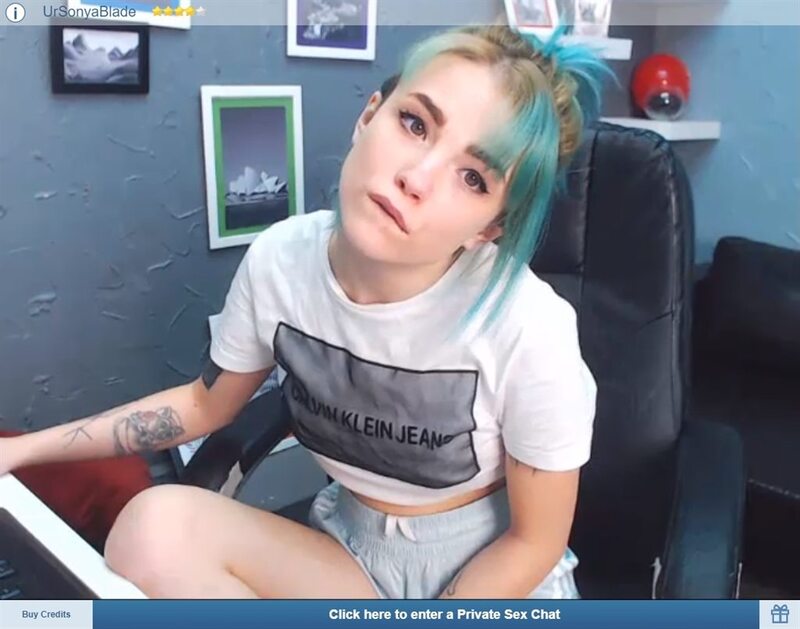 Aside from being dangerously addictive, ImLive is also very fetish-friendly. It has a ton of fetish cam rooms and hosts some of the best fetish webcam models in the business. From doms, to subs, to even smoking or latex cam shows, you can find pretty much anything here. It's also why ImLive is the best site for various fetishes, such as cum eating instructions.
ImLive is a premium webcam site, though, so if you're looking for free sex cams, this is not the place. The models on ImLive are required to save that for paid shows, and while some ignore this rule on occasions, ImLive is not really the best place to look for that.
Conversely, if you want an intimate, lengthy and hot sexual experience that will leave you with fond memories, then read on. I'll lay out exactly what's good and what's less so in this ImLive review, and explain precisely why ImLive is among the best webcam sites there are for fulfilling you wildest fantasies.
Pros Vs Cons
Pros
Extremely low-cost prices
Loyalty program makes things even more affordable
Group chat, on top of the above, can make things absurdly cheap
Great variety of cam rooms and fetish shows

Fulfill your Fantasy is one of the best features I've yet to come across
Multi-Viewer lets you easily find cam shows to your liking, or watch several at a time
Cons
Most cams are in HQ
Some cam shows can be a bit choppy at times
Loyalty program can take a long time to climb
The Models
ImLive has tens of thousands of cam girls registered on its platform, out of which you'll see about 600 online at a time. They are from all over the world and wildly differ from each other in what and how they perform. As I've mentioned before, ImLive is one of the best fetish cam sites in the business, with an entire category dedicated for fetish cams named Fetish & BDSM. You can find it, by clicking the Advanced Search button just at the right of the search button. Do note that the search option only lets you search for models by their names.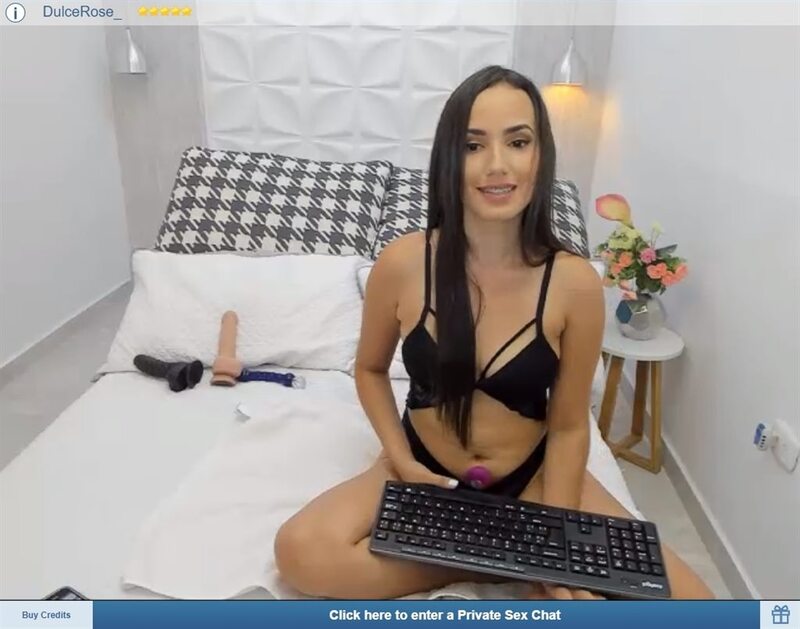 Apart from the femdom and submissive babes, ImLive also has lots of other vanilla categories, such as Girl and Guy (Couples), Threesomes/Groups, Shy Girl Alone and Girl on Girl. Be aware that shy girls are not expected to just do as you wish, and are more for those who want to build a deep connection with the model before seeing her naked.
Additionally, there are a respectable number of male and shemale cam models.
And, there are other filters you can search by, including Price, which makes ImLive one of the best webcam sites in this regard. You can find whatever you like on it, with no hassle or time wasted, and just enjoy the shows you like without compromising.
Video Quality
This is the reason ImLive can afford to stay so cheap while giving you so much in return: Most cams on ImLive are in HQ, and HD cams here are few and far between. Also, while the standard video quality for cam shows on ImLive is 576p HQ, ImLive doesn't put a bottom cap on video quality. This means that, at times, you might find models that stream in 240p.
While this is probably a godsend for those with a slow computer and/or internet connection, in this day and age most have grown accustomed to much better video quality. This is not to say that the video quality on ImLive is bad, but you can't really compare it to the likes of LiveJasmin.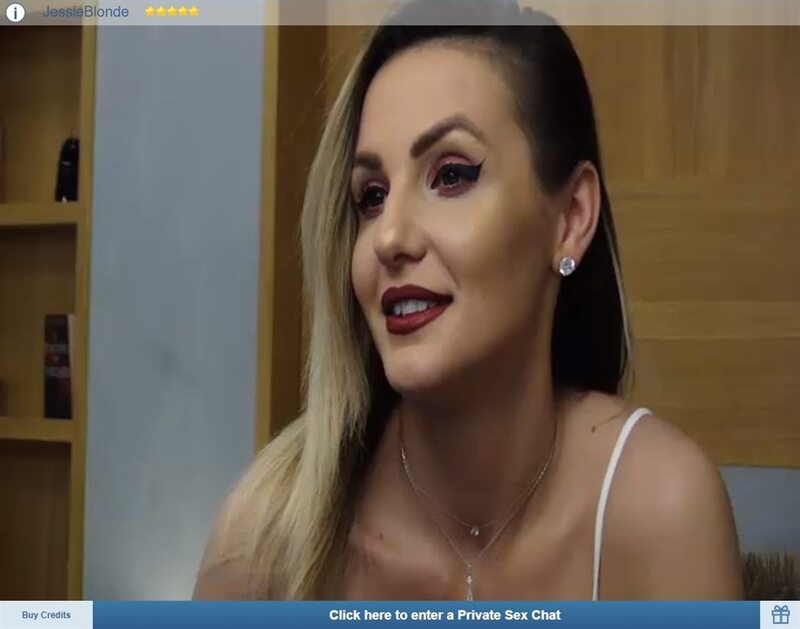 Still, the cam shows themselves work well enough to overlook this. Most of the time. Since ImLive doesn't really enforce strict rules regarding their performers' streaming equipment, every now and again you'll come across a model that is streaming with a bad internet connection, making her stream stutter too much to be enjoyable. This is fairly rare, so I suggest you just skip those, since there's more than enough cam rooms on ImLive, no matter how particular your tastes are.
Prices
As I've already mentioned, this is where ImLive shines. At an minimum price of $0.98 per minute, ImLive can fit any budget. With a 1 to 1 exchange rate with the US dollar, credits on ImLive not only last a long time, but also perfectly reflect how much you spend, which helps you keeping track of it.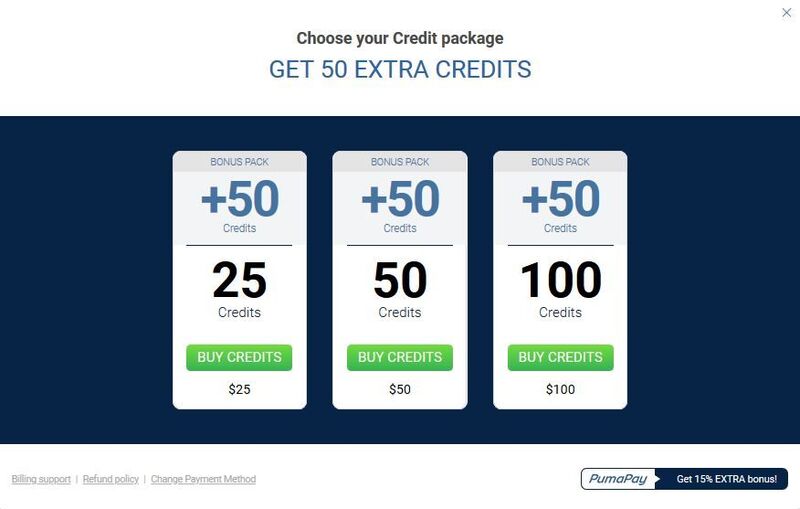 As you can see, there are just 3 credit packages available, and they're all pretty much the same.
ImLive sometimes, at its discretion, gives away free treats, discounts or raffle tickets to special shows. It doesn't happen often, but when it does you'll feel more spoiled than you've felt in a while.
Treats are basically credits that you get from ImLive at its discretion, or for purchasing credits when you're a high tier member.
Some models even offer their own discounts for preordering a lengthy show. For example, if you like to take your time with the model and that is the reason why you find such a cheap cam site so appealing, flip through the rooms in search for one that gives such a discount. Saving 20% on a 30 minute show you were planning on having anyway will put a smile on your face.
On top of this, each model on ImLive can set up an individual discount club for herself. To join, you pay a set amount of credits, and get a whole bunch of benefits. If you've found a cam girl to your liking and notice that you tend to watch her cam show a whole lot, joining her discount club can save you a lot of money. You will get a discount on private shows with the model that increases as your membership tier does. You also get larger discounts in longer chat sessions, and the ability to watch all her recorded videos. If you want to find these models, just go to the homepage and click See Hosts with Discount Clubs, which you can see at the left of the page.
On top of all of this, ImLive offers free two-way video and audio in every private chat, with no exceptions.
Overall, ImLive is dirt cheap, and that doesn't seem to be changing any time soon.
Chat Types
ImLive has the basic show types along with one other that that is very similar to the mass preview feature on CamSoda: Multi-Viewer. Other than this, ImLive keeps things pretty basic and straightforward, which most new members appreciate.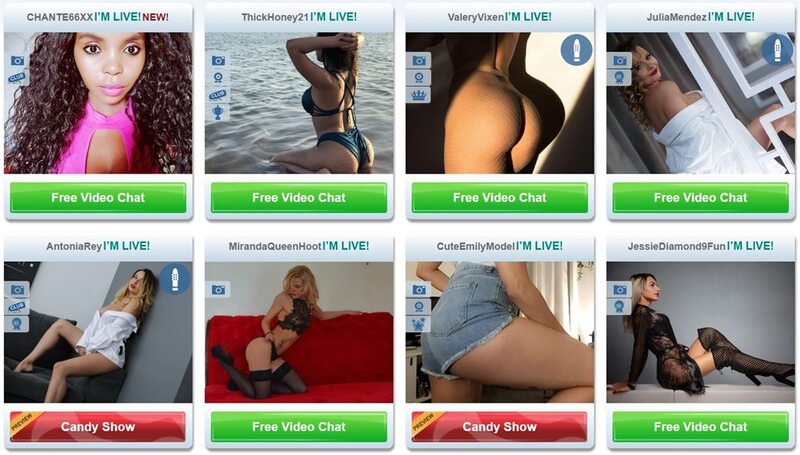 In the Live Cams page, you can choose from a list view, a tile view, or a gallery view, so use that to further hasten your search for that one cam room you know will get you off.
Open Chat
This is the free chat, where most of you (should) hang out to get to know a model, before taking things further. Feel free to flirt and ask her any pertinent question that will help you make up your mind. As always, though, be civil, and you will get much further with her.
Private Chat
This is where most of you will spend your time. ImLive's private chat is very user-friendly and, as mentioned, low-cost. An average price for 1 minute in a private chat is around $1.98, with the most well-liked and experienced models on the site charging upwards of $2.50 a minute.
You're not going to find prices that are much higher than that, and I, for one, have never even seen a model on ImLive charging more than $4.50 a minute. The competition is just too great, and there are too many cheap cam rooms for someone to charge so much on ImLive.
While you'll be in the director's seat, other users will be able to spy in on your show, although they will only get to see the model, not you or the chat, and they won't be able to hear the cam show either. This is so you won't have to worry about your privacy when you turn on your cam or microphone.
Live Sex Video Chat
This is the aforementioned Voyeur mode. If you see this banner underneath a cam room, it means that a private show is in progress, and if it's your kink, you can spy on it. You also get the first 20 seconds for free, but you still pay for at least 1 minute. Just keep in mind that this minute, as well as any minute after that, is going to cost you about as much as a private show with the same model would.
Candy Show
This is basically ImLive's group chat. You pay a small amount for a live show where the model's performance can be influenced mainly through tips. If enough "tickets" to the show are sold within a specific time frame, the show starts, and anyone with a ticket is free to watch it.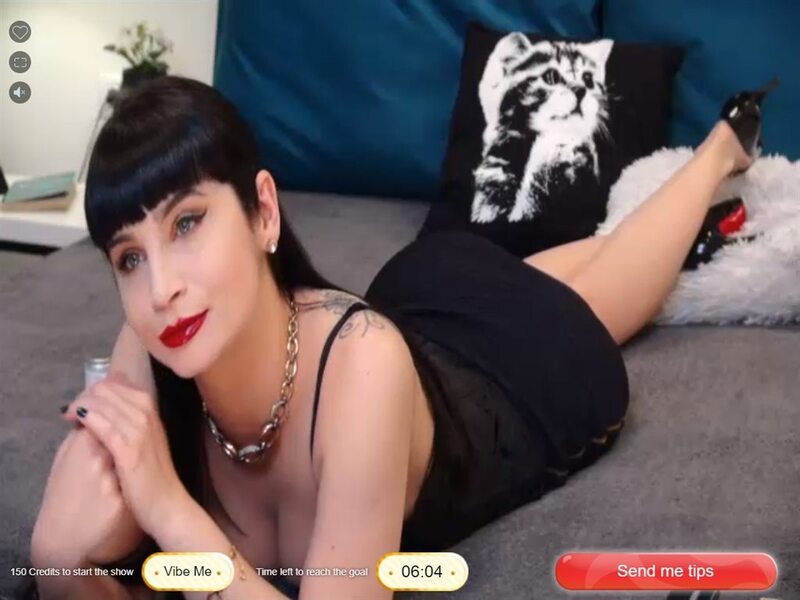 These group shows are very, very cheap, but differ greatly from one model to the next in terms of price. Some model may charge just a couple of bucks for a 20 minute show, while another can charge 20 credits for 10 minute show.
You're free to shop around, so do so, and talk to the model beforehand to know what"s "on the menu," so to speak. Also make sure that not too many tickets need to be sold for the show to start, because, if that is the case, and the show does start, you'll find yourself fighting for the model's attention.
Multi-Viewer Show
In case you prefer to just randomly browse and try to stumble upon something that will blow your socks off, ImLive's Multi-Viewer is an option you are sure to appreciate. This lets you watch six open chat rooms at the same time. The rooms are chosen randomly, and you can switch them any time you'd like.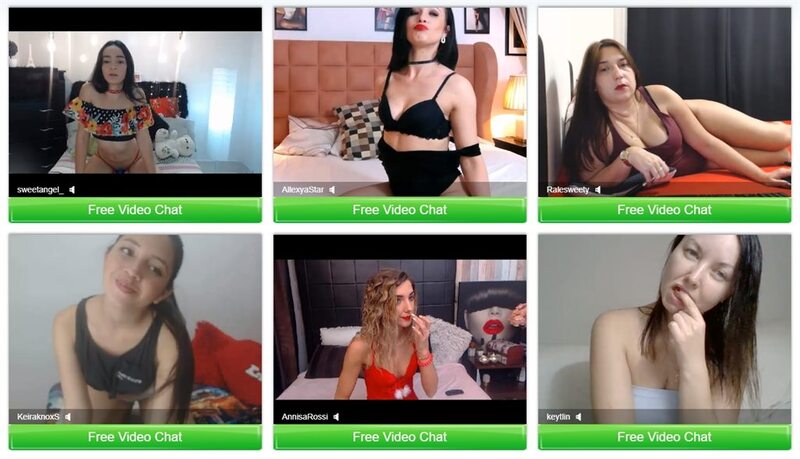 This, though, is just a taste...
Multi-Viewer Full Sex Show
Just like the free Multi-Viewer chat, only you get to peep on other people's private shows. This costs $3.00 a minute, and you can also pay for this using treats. One of the best options available for voyeurs.
Pornstar Show
Once a month, ImLive will host a professional porn star such as Lana Rhoades and Megan Rain. Hell, it even hosted Sasha Grey when she was still doing porn. You can get a notification an hour prior to the show, in which time you can purchase a ticket and watch a pro flaunt her skills at your leisure.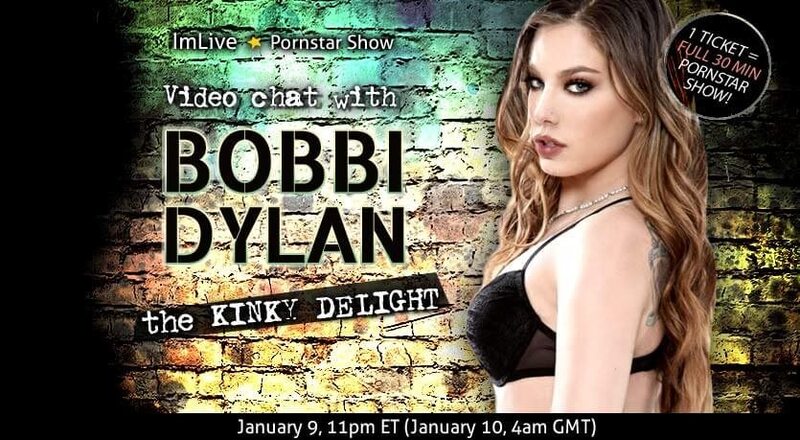 The tickets are very cheap, costing 4 credits ($4.00) for a 30 minute cam show. Seriously, how can anyone say no to that?
And that's not even the best part: You can watch past shows for the same price, and, as you rise through the membership tiers, the cost of both the live and recorded shows will decrease. Eventually, you'd be able to watch these for free.
Unique Features and Extra Content
ImLive doesn't have many unique features that are really worth mentioning, except for one: Fulfill your Fantasy, which should seriously be a mandatory feature for all webcam sites to have.
This amazing feature lets you write down your fantasy and have the cam models bid to be the ones to fulfill it. Yes, you read that right. No more looking for that one special model that will want to do the kinky stuff you want her to, and will do it well and eagerly. No more looking for a model who'll do all of the above and for cheap. Now you can just sit back and let the babes come to you.
Seriously, how come no other cam site has this yet?
You can find this feature on your homepage, at the left. Just click the Add your Fantasy button, write it down and you're good to go.
Mobile Site
Due to ImLive having mostly HQ cams, this webcam site is actually perfect for the mobile. In fact, I've named it as one of the best mobile adult chat sites in the business. The lack of HD cams is no longer a problem on the smaller screen, and its absence makes the cam shows load fast and run well.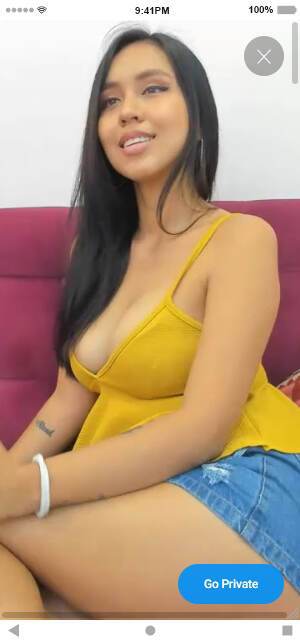 In addition, ImLive has clearly been optimized to work perfectly on the mobile. It's extremely intuitive, and typing in chat doesn't obscure the screen like it does in many other mobile cam sites. It's also one of the few cam sites to feature mobile cam-to-cam.
If you tend to watch cam porn sites on your phone a lot, ImLive is one of the best options you have, unless you want to cam2cam. Cam2cam on mobile phones is only available on LiveJasmin and CamSoda.
Premium Membership and Rewards Program
ImLive has no premium membership. It has something much, much better though.
ImLive's best feature, in my opinion, is its amazing Rewards Program, which gives you points the more you use the site, especially its paid services. As you gain points, you rise through the tiers, and gain more and more benefits, such as bonuses, discounts and special services. You also, of course, retain any benefit you received from lower tiers.
Here is a breakdown of the benefits you get per each tier:
New Member (Free Account)
Browse through the free chat rooms and chat with the models in the free chat or in private messages
Create a favorites list and see the models you recently watched
Use ready made texts & special Emojis to better express yourself in chat
If you choose, you can get email notifications on hot deals & news from the site
Bronze Member (First Purchase)
First 20 seconds of each private show are free
Access to models' private galleries
20% Discount Club reduction on recorded shows
Past Pornstar Shows now cost just 4 credits
Silver Member (500 Points)
Up to 10 free credits with every purchase
Up to 10 free Treats with every purchase
Discount Club reduction of 0.70 credits per minute in private shows
25% Discount Club reduction on recorded shows
Past Pornstar Shows now cost just 2 credits
Gold Member (2,500 Points)
Up to 20 free credits with every purchase
Up to 20 free Treats with every purchase
30% Discount Club reduction on recorded shows
Past Pornstar Shows are now 100% free
Monthly Pornstar Shows are now free
VIP Member (15,000 Points)
Up to 25 free credits with every purchase
Up to 25 free Treats with every purchase
50 free credits for every 10,000 points you collect
Discount Club reduction of 0.90 credits per minute in private shows
35% Discount Club reduction on recorded shows
24/7 VIP customer support
*Do note that the points you collect reset to 0 each time you reach a new tier.
Registration
So simple you could do it while drunk, tired and half asleep. It's completely free, and doesn't require you to enter any payment information. All you need is just a username, password and email, and you're done. Congrats.
Accepted Payment Methods
The accepted credit card types are as follows:
Visa
MasterCard
MasterCard Maestro
Diner's Club
Discover
JCB
And these are the available alternate payment methods:
GiroPay
Sofort
SafetyPay
Paysafecard
PumaPay
Bank wire transfer
Security and Quality Assurance
ImLive has been around for more than 15 years, and has become one of the more popular, trusted and secure adult cam sites on the market. It boasts millions of satisfied customers.
It even won several awards, such as the AW, XBIZ, AVN and YNOT awards, to name a few, for "best premium live cam platform," "best cam company of the year" and "best live chat website."
ImLive uses secure connection and HTTPS protocols. It's in full compliance with laws and regulations, and abides by a very strict anti-spam policy. Furthermore, all payments are discreetly and securely handled by ImLive's authorized and highly renowned payment processors.
ImLive is veteran, trusted and you should really not give safety a second thought while enjoying it.
Customer Support
ImLive knows how to treat its clients. It has a pretty comprehensive FAQ section and a customer support team you can contact via email, live chat and even by phone.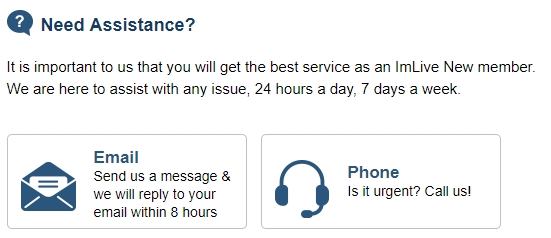 ImLive's support team tends to answer emails within several hours, and I've found them to be as attentive as they are helpful. ImLive's live chat and direct phone number will give you instant access to their customer assistance workers. To unlock the live chat, you will need to have made at least once purchase on the site.
ImLive's customer support is great, and you should feel free to contact them if you need to.
In Conclusion
ImLive isn't without its shortcomings, but they pale in comparison to what it offers for so little a price. It's probably the best premium webcam site available to you if you're not rolling in dough, and offers a fantastic user experience.
Sure, some webcam sites have better quality, or more chat types, but that often comes at a price. A monetary one. And when it's not, it's because the site is clumsy or inconvenient to use.
Go visit ImLive and enjoy what it has to offer without the need to get a mortgage on your car or to waste time scouring the site for something you might enjoy.