Detailed Review of Flirt4Free Home of Hot Amateur Webcam Stars
Last updated
November 01, 2018
Hello, Andy here, welcome back. Get your bookmarks open and be ready to add another name to the list.
Flirt4Free is already an established name in the world of online chat cams. I have visited it before in my virtual travels, but I have never spent too much time there. Until today.
While free signups are a pretty standard option now, much like power steering in a car, it is an element of a site that certainly deserves a mention. Joining a real amateur cams site should not be a complicated process and Flirt4Free have streamlined their sign up process pretty well.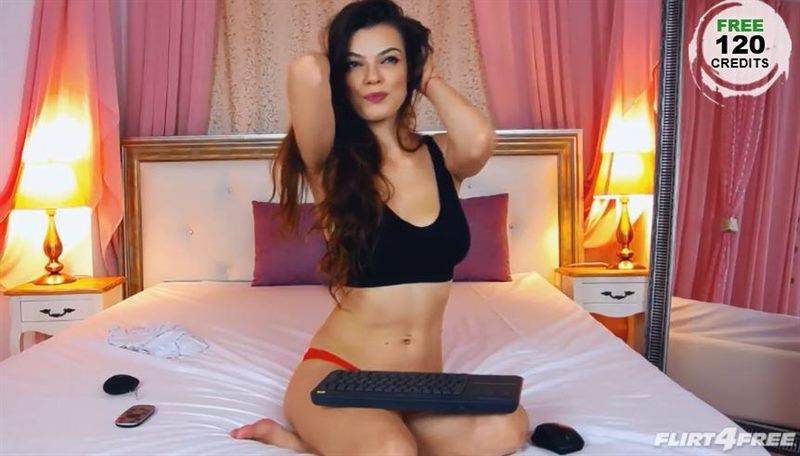 Username
Password
Email Address
That's all you need to enter. Just be careful because the password is not encrypted so prying eyes could see it. The one thing I found slightly annoying was that I had to wait for a confirmation email in order to activate my account. Happily enough, it was waiting for me by the time I logged into my mails, so I was enjoying the hot webcam chat rooms before I knew it.
The site is also – at the time of writing – running an offer where you can get 120 free credits, just for signing up. I had to confirm my card details, but no transactions were taken, and I got my free credits immediately. Looking around the site, this would seem to get me between three and five minutes in a private online chat cams sessions.
I really liked the design of the site. I like the black layout. It gives a sleep and slick feel. The homepage is a classic representation of online chat cams. Thumbnails with a single, larger, shall we say, featured thumbnail. They change order often enough to make sure no one hot webcam chat cams stream gets preferential treatment above another.
I was happy to see that the site comes with the live preview thumbnails. I never get tired of seeing this on a site. It saves you from having to load a cam just to see what is going on. It is, in my opinion, second in the top features list I look for, after the multicam viewer offered by sites such as ImLive. I was very surprised to find that the preview here also included sound, so you could even hear what the real amateur cams model was saying or listening to, etc.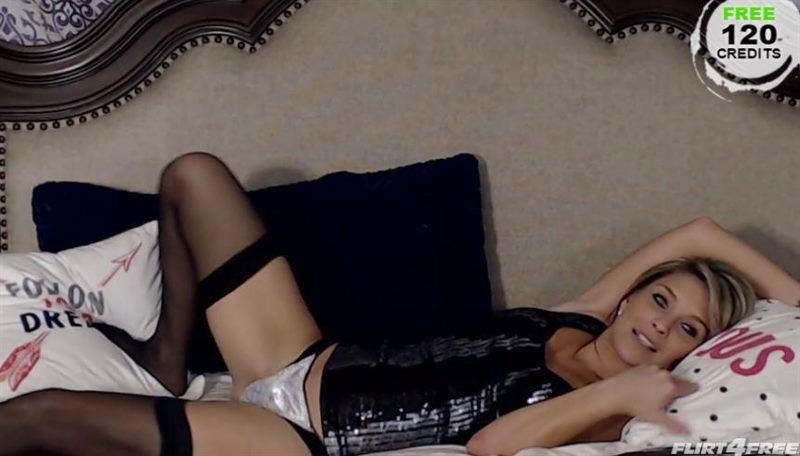 The site provides you with a huge number of predefined filtering options. These allow you to really fine tune your search results and get a small selection of online chat cams to help you choose that perfect model for your visit.
These options include:
American Girls,
Latina,
Petite,
Southern Girls,
Exotic,
Cougars,
Domination,
Lesbians,
MILF, and many more.
I counted a grand total of fifty-nine different search categories! All set up to include all sexes, desires, fetishes and body types. Something for everybody is not just a phrase at Flirt4Free, but seems to be a genuine belief.
I had no problem finding a live hot webcam chat room for me to spend my time in. I soon got chatting with a very attractive real amateur cams model. The set up of the chat room was perfect. The screen size was at least two thirds of the total screen. A great working size because you can see everything clearly, and the chat window is still spacious enough to make exchanging messages easy and clear.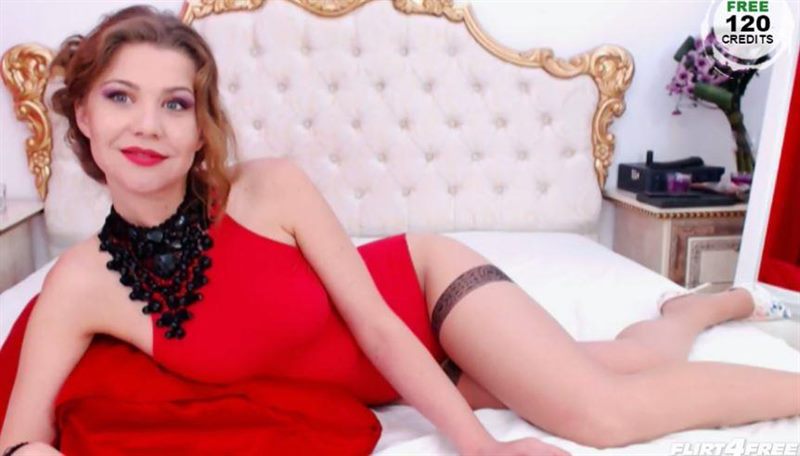 I found the models to be very responsive too. They were always happy to chat, light and joke, not just with me, but the crowd as a whole.
The site is a token based site, which means that the majority of the online chat cams shows are based around different goals. For example, every one hundred tokens sees an item of clothing removed, and every tenth goal will be rewarded with some spanks, or a flash of that tipper's choosing.
It is a fun way to run a site, and a great way to enjoy the company of amateur chat models. They are more used to interacting with the crowd, as there is something in it for both parties.
Of course there are other show types to be found on the site, giving you enough choice to keep you coming back for more.
Free Webcam Chat
Hot Amateur Private Chat
Token Shows / Group Chat
The site also give users the ability to negotiate prices for the different live online chat cams shows. This is an additional level of interaction that brings an extra level to the Flirt4Free experience, and certainly makes it more interesting. Barter with the real amateur cams stars, but be careful not to go too low and ruin your chances.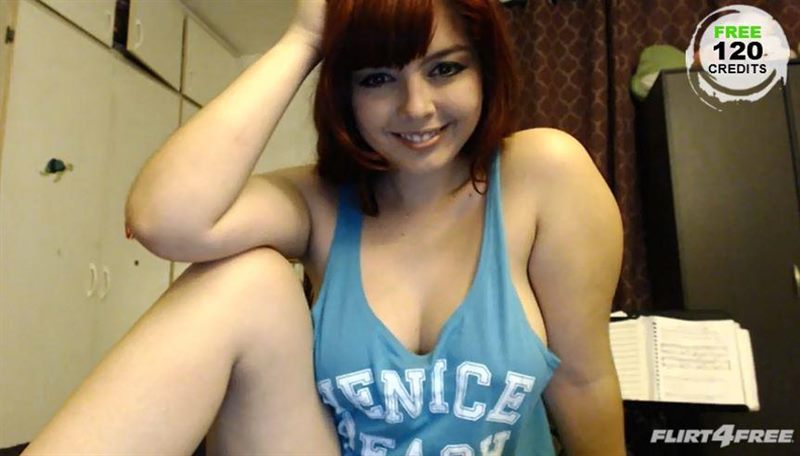 There is not much else in the chat rooms other than the real amateur models themselves. You have options to start a private chat, and send a tip to the live model, and that is it. No wasted effort on unnecessary extras. It is a risky move, but certainly works here.
As I mentioned at the start, all new members receive 120 credits absolutely free, but that does not get you very far, especially not across multiple visits. So you will most likely have to buy tokens at some point in time.
These are available in pre-defined bundles.
90 credits for $10.00 (plus 150 free credits)
225 credits for $25.00 (plus 190 free credits)
There is also a monthly option that costs $39.95, and renews every thirty days.
The credit bundles are not as expansive as on some other sites, but the prices are more than competitive.
The site do offer a range of card based payment options for you, covering all of the standard bases, if not any extras.
Visa
MasterCard
JCB
Diners Club
Discover Card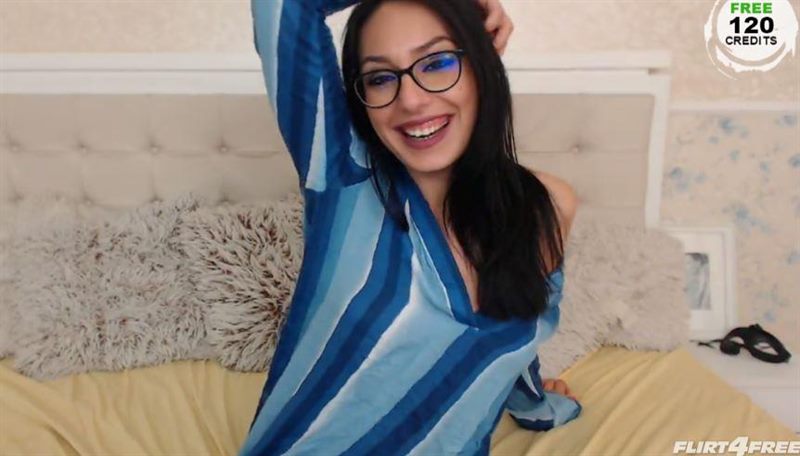 While it might be nice to see a few more options added to this list in the future, I cannot really say that it is a draw back to the site. I mean, most of us have at least one of the above cards, so we are not being excluded by the site for any reason.
All in all, I was impressed with Flirt4Free. It is a neat and tidy site, with a great selection of hot webcam chat rooms. The split between free chat, private chat and offline models was also very favourable, so two thumbs up there too.
A free account is definitely worth taking here.