Get Instructed on the Best JOI Adult Chat Sites
Last updated
November 15, 2018
I love, every now and then, to just sit back and let a sexy babe direct me exactly how to get off. And I know I'm not alone in this. Live jerk off instructions (or JOI, for short) are amazingly suited for XXX cam sites, especially ones that offer cam2cam as a way for the model to see exactly how obedient you are.
I've compiled for you a list of the 5 best JOI adult chat sites in the industry, so you know where it is best to let the cam model take control.
---
CamSoda.com
Most freemium cam sites don't focus on private shows, and as such can't be thought of as a good option for JOI, but CamSoda is an exception. It has hundreds of attractive cam babes that you can see in action right in open chat. JOI are popular among the cam models on the site and most of them will be willing to perform it.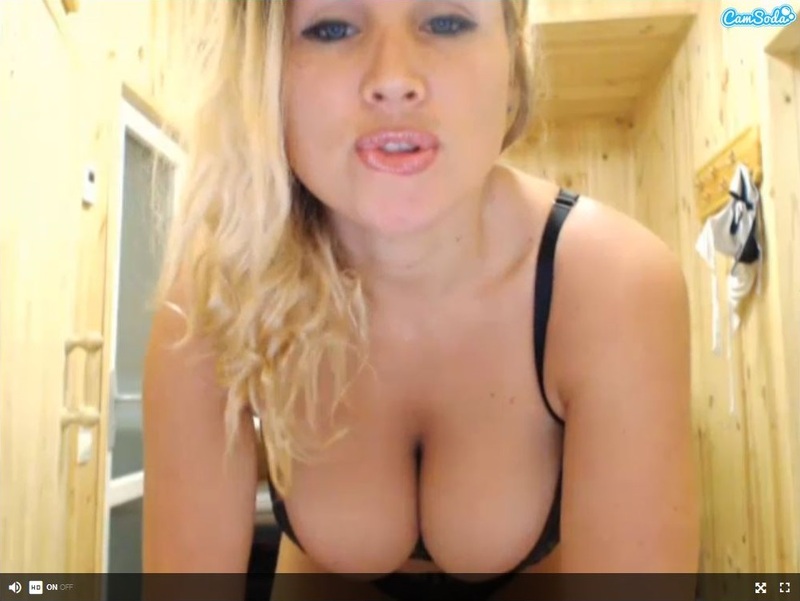 I recommend you to refrain from using CamSoda's search and categorization features, though, and just look for them manually. You may search for JOI and find a dozen or so results, but these systems are not accurate. The number of rooms you'll find will usually be misrepresenting the actual number of shows on the site relevant to your search, and many of the shows you'll find will be incorrectly tagged. Luckily, CamSoda has a mass preview feature which does a great job compensating for that.
The video quality on CamSoda is fantastic, even surprisingly so considering how much you can get from the site without even spending a dime. It is also lightweight and loads faster than most cam sites in the business. Considering you can pretty much watch dozens of cam babes at once on CamSoda, this is a feat all by itself.
While CamSoda doesn't really focus on its private shows, it doesn't neglect them either. They cost slightly less then they would on most premium sex chat sites. Additionally, many cam babes on CamSoda include two-way video and audio for free in their show, something which you can see before going private with them. It's also the only JOI chat site that allows you cam2cam on mobile, so if you're looking to have a jerk off instructions session on your phone, keep that in mind.
Some of the girls have free show recordings. If the option is present, you will get a free copy of your JOI session at the end of the show. You will be able to rewatch it for free whenever you want.
I have yet to come across any problems on my time enjoying CamSoda. If you do, use the site's helpful FAQ page and email and phone customer assistance to resolve it. You also have live chat support specifically for billing issues.
---
LiveJasmin.com
When it comes to live jerk off instructions, it's hard to beat the cam site with the best video quality, cam2cam and two-way audio. It's what most of you will notice in a JOI cam show anyway, and LiveJasmin is by far the best in those departments. It actually requires from its models to stream in HD, and even has rules in place for the setup of their cam show, just to keep things looking as best they can.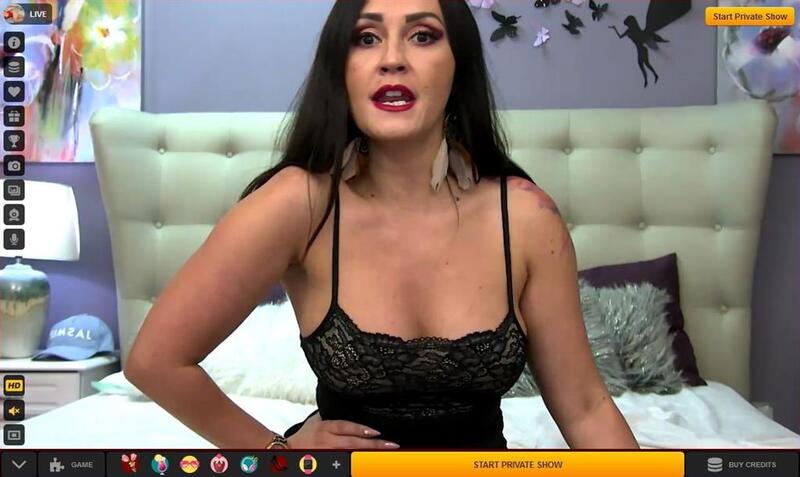 While LiveJasmin's categorization system is great, its the site's search engine you'll be using here. Search JOI and you'll see all the rooms tagged as such: rows and rows of cam girls, most clad in leather and looking beautiful, dominant and seductive. There are not only about a thousand models active on the site at a time on average, but also dozens upon dozens of dedicated JOI cam rooms.
LiveJasmin's downside is the prices of its cam shows. On average, these shows cost only a bit more than most other premium cam sites, but it can stack up if you spend a lot of time watching private shows. This becomes even more pronounced if you activate two-way video and audio, as they both cost a dollar or so to add.
Additionally, while two-way video on LiveJasmin is included for free in every private chat, two-way audio is not, and costs extra to enable. You get what you pay for, though: Not only can you stream to the model in HD, but the two-way audio will never leave you feeling like you're talking to yourself. LiveJasmin also offers you the option of paying with gift cards, just in case you have some unused ones.
LiveJasmin also works flawlessly. The previews make take a bit of a while to load, but the shows do not and suffer no stuttering issues, even when the model is streaming in full 1080p and cam2cam is activated. While this is probably the JOI webcam site you're least likely to have issues on, it still offer a comprehensive FAQ page and email, phone and live chat support to all its members.
---
ImLive.com
ImLive is incredibly cheap. The shows have an average price that's about 30% cheaper than on most cam sites. It also has a loyalty program that can, among other things, lower the cost again by about 30%. Considering that ImLive even offers group shows (called Candy Shows) that are even cheaper, and that two-way video and audio come included in every private chat, ImLive is most likely the best JOI live chat site in terms of price.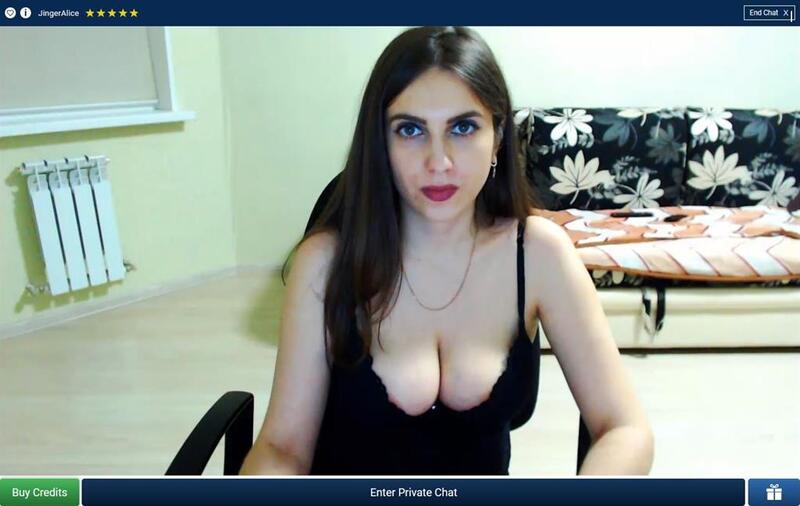 ImLive has a giant collection of JOI cam shows. It has hundreds of models using its platform at a time, along with a ton of fetish and JOI cam models that not only like giving JOI, but are also highly experienced in doing so.
If the JOI sex chat you're fantasizing about is very particular, you can use the site's Fulfill your Fantasy feature. This lets you write out your fantasy and have ImLive's models throw themselves at you for a chance to make it come true.
Unfortunately, ImLive needed to somehow make up for the money it losses due to its low prices. The way it does so is by saving bandwidth by limiting video quality to 576p. This is probably going to drive away some of you, and it's understandable. In the HD era, The only people who wouldn't mind this are those viewing the site on a small screen and people with a slow internet connection or computer.
As far as customer support goes, ImLive's is pretty decent. It is rarely needed just due to the site's solid design and lack of problems, but in case it is, ImLive offers a helpful FAQ page along with email, phone and live chat assistance.
---
Flirt4Free.com
Flirt4Free is a premium JOI webcam site that balances quality with price while giving you a lot of choice. While there aren't as many cam models on this site when compared with the other webcam sites on this list, Flirt4Free does have a great selection of babes. They are varied enough to satisfy most, and gorgeous enough to leave you drooling.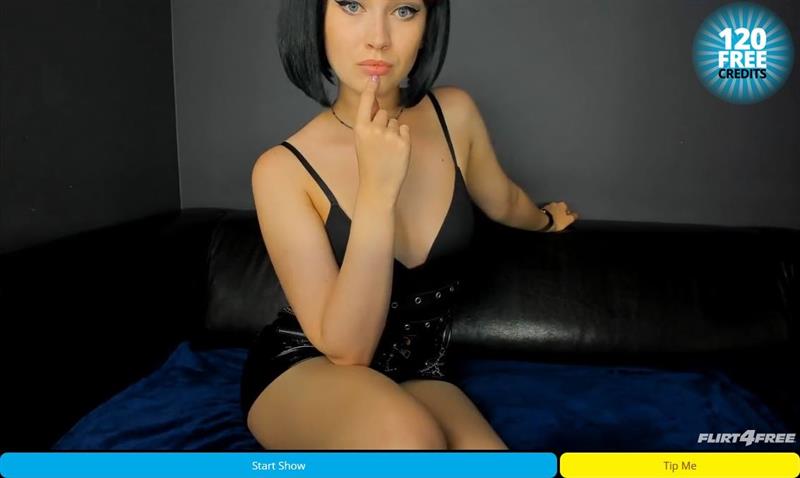 Use Flirt4Free's categorization system if you want to find a particular model or show, as the search engine will not help you much. You can use it to find models that have experience performing JOI, but take into consideration that Flirt4Free doesn't show if they're online or not. Another option is to use the forums. Mouse over Fetish and click BDSM & Fetish Play Education. After this, click the link for Female Performer Fetish Chat (or Male Performer Fetish Chat, if you're so inclined) and viola. You can start a new topic and just let the model come to you.
Flirt4Free's cam models also tend to stream in HD. This is so prevalent, in fact, that Flirt4Free proudly puts it on display with a large screen that takes up most of the screen. Same goes for the site's general audio quality; Along with the video preview of each room, Flirt4Free also gives you an audio preview so you can listen to what's going on in the show.
Flirt4Free itself can be as cheap and affordable or as pricey and luxurious as you'd like. You can easily search for models by price to find a room that fits your budget, and I recommend you to do so, as the cost differences between the rooms can be quite jarring. There's also Party Chat, Multi-User Chat and sometimes even deals and promos to help cheapen the prices even more. Most importantly, two-way video and audio are freely included in all private chats, so Flirt4Free can truly fit any pocket. Hell, you can even pay here using gift cards.
On the more technical side of things, Flirt4Free is largely problem-free. It never caused me any issues, and I've spent a lot of time on the site, and not just for work-related reasons. If you come across any difficulties, use the site's giant FAQ page and top-notch customer support, which you can contact via email, phone and live chat.
---
JOYourSelf.com
JOYourSelf is always easy to recommend. It's simply a joy to use. It's fast, slick, intuitive and has a ton of some of the most beautiful cam models you'll see in your life. They're all professionals who treat camming as their full-time job and come in all shapes and sizes. No matter what your taste is, JOYourSelf's search and categorization features will make sure you find it.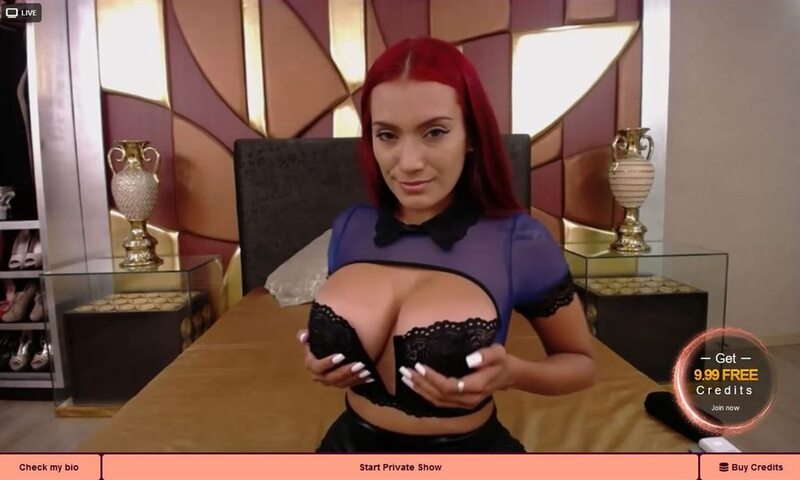 JOYourSelf's video and stream quality is pretty much flawless. All models stream in HD except for some of the new ones. The rooms are always tidy and framed well, and there is no stream stutter to speak of.
The problem that most will have with JOYourSelf is its high prices. A private show here costs more than on most cam sites, even the best ones. While you do get your money's worth, this won't fit every pocket. Sure, cam2cam is availble in all private chats, but enabling it, as does enabling two-way audio, raises the price even more.
It is worth to note, though, that JOYourSelf offers its members a whole lot of payment options they can use. It even accepts gift cards, though with more conditions and restrictions than, say, Flirt4Free.
As for customer support, JOYourSelf has you covered. It has an extensive FAQ section and a fantastic customer service team, which you can contact via email, phone and live chat at all hours of the day.
---
In Conclusion
As I've already mentioned, most cam girls would happily perform a jerk off instructions show if you ask them for it. So choosing the best JOI cam site is simply a matter of finding the overall best cam site around. In that case, things become very simple — CamSoda is hands down the best webcam chat site in the business at the moment, and by a pretty large margin.
This is not to say that the rest of the JOI sex chat sites on this list should be ignored. On the contrary: each and every one of them offers something different, and may suit some of you more than CamSoda might, whether because of better prices for what you get, special features or anything else.
Most of you, though, will find CamSoda to be perfect for your needs.