FetishGalaxy.com Review - Watch Fetish Cams for Cheap
Last updated
January 11, 2021
FetishGalaxy is a haven for kinksters. It is laser-focused on giving you a wide variety of fetish cams and succeeds on doing so with aplomb. There are few adult chat sites that make lovers of cheap fetish cam shows as welcome as FetishGalaxy does.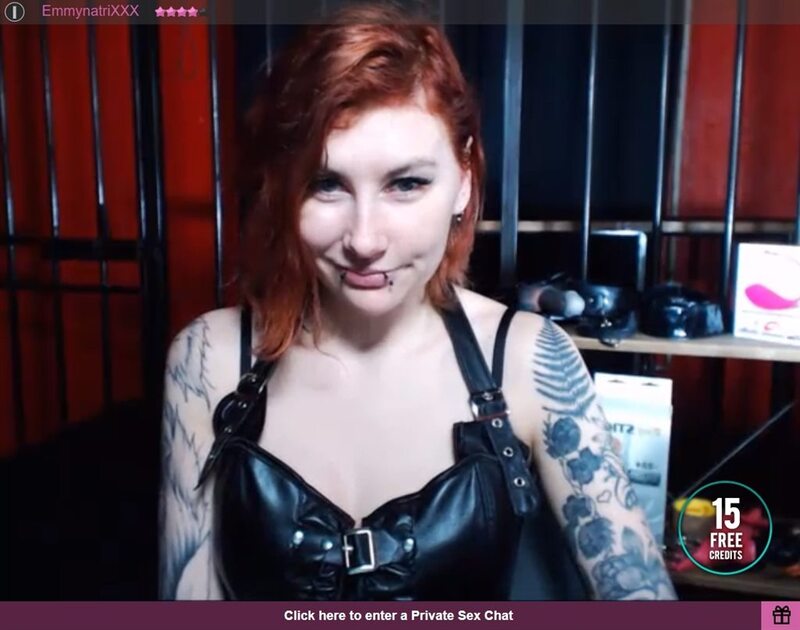 I've spent a considerable amount of my time on FetishGalaxy, checking the site's security, privacy, selection of models, prices, video quality and much more. Also, sometimes just to have a great time with some smoking-hot fetish cam models, which I guess is the whole point really.
If you want to figure out if FetishGalaxy is the site for you, or just looking for tips on how to better navigate it and save money on it, then read on. I use descriptive language, though, so try not to bust before reaching the end.
Pros Vs Cons
Pros
Ridiculously low prices
Group chat is dirt cheap
Rewards program slowly makes the site too cheap to resist
Great amount and variety of fetish cam shows
Cons
Site is limited to 576p
Some models don't have the best internet connection
It takes a while to climb up in the reward program's tier's
The Models
In terms of quantity of fetish models, FetishGalaxy beats most other cam sites handily. There are usually over 120 different fetish webcam girls online on FetishGalaxy at any given moment, most of whom are both great to look at and watch perform. Most of the site's models are experienced and professional, knowing all the terms and different fetishes you, the member, might have. It does a fantastic job making one feel not only validated, but accepted and at ease.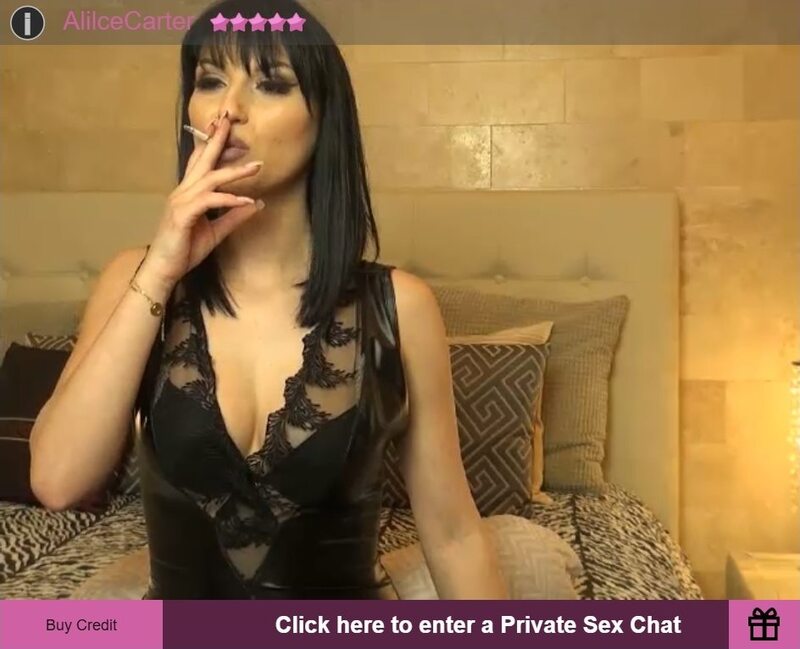 The models on FetishGalaxy split into four different types of performers:
Professional Dominatrix
A FetishGalaxy dominatrix should be treated like a queen. These mistresses know how to make you their bitch, and revel in doing so. This is not the only reason why I ranked FetishGalaxy on my lists of best cam sites for getting your orgasm ruined and best cam2cam sites for SPH shows, but it's definitely one of them.
If you're the submissive type, this will be right up your alley. And by alley I mean butt, so prepare your dildo.
Professional Submissive
FetishGalaxy's submissive models don't just do as they're told. They're incredibly eager to please and very prone to call you "daddy," "sir," or even "master" in the heat of the moment. Even people with very vanilla tastes will appreciate FetishGalaxy's selection of subs, as they tend to be young, hot and very amiable.
Doms, on the other hand, will love these beauties, spending hours with a pet of their choosing.
Professional Educator
This is where you should go if you're inexperienced, shy, unsure or just want to take things slowly. These models have tons of knowledge on most fetishes known to man. They're also patient and know how to engage and teach their naughty students.
Educators may be great for teaching you the ropes, but expect to also see them bound in some. They're fetish models through and through, and they know how to make learning fun for all.
Expert
This is actually pretty self-explanatory. These are the models on FetishGalaxy that will never be surprised by your kink, no matter what you ask of them. They've seen it all and done it too. Looking for a mature JOI cam model experienced in giving live jerk off instructions? Searching for a professional CEI cam girl, who can force you to cum in your own hand and then lick it clean? Whatever you want, you'll find it and much more.
If what you're into is very niche, look for it here. That way, you won't be shopping around for long, if at all.
Video Quality
For the vast majority of you, this will prove to be FetishGalaxy's biggest drawback. The video resolution of the cam shows on this site is limited to 576p, meaning that you'll find no HD here. While most of the cam shows you'll see on FetishGalaxy will be in HQ, it may still disappoint some of you looking for only the best streaming resolution.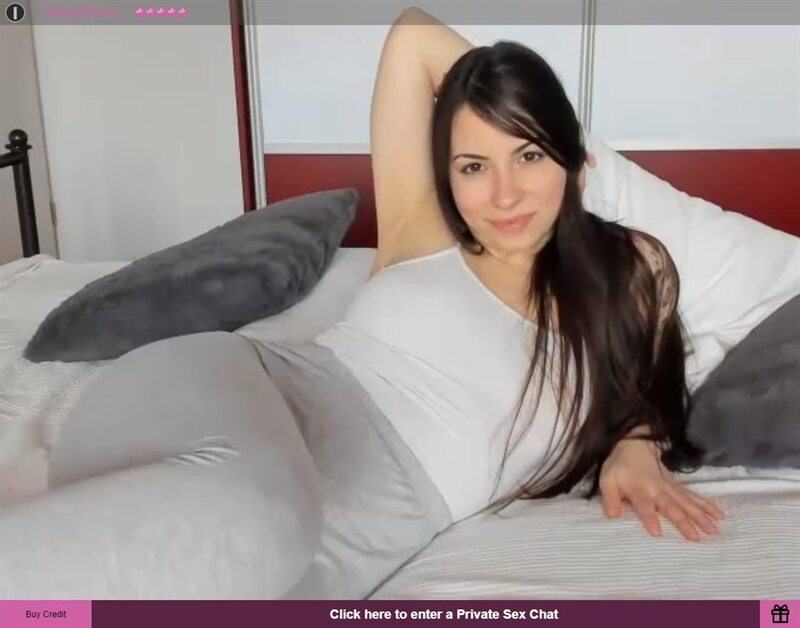 This may not be such a problem for people enjoying this site on their phones, laptops or tablets as the smaller screen makes the substandard video quality much less obvious. It will also be appreciated by those with a slow computer or internet connection, as HQ resolution buffering is much more forgiving than HD.
But this is not always the case. Due to FetishGalaxy's lenience in regards to the models streaming equipment, you'll sometimes come across some poor streaming quality; Shows that either stutter or tend to buffer every minute or so due to the model's slow internet connection.
Mainly, though, FetishGalaxy's shows work well and look well. It's not the site's strongest suit, but it's not terrible either.
Prices
Contrary to its video quality, FetishGalaxy's prices are exceptional. Very few adult chat sites manage to stay this cheap and survive, let alone thrive. I suspect that the only way FetishGalaxy does so is by limiting its video quality, because I really don't see it being possible in any other way. It uses no ads and pays its models well while keeping the site running smoothly, so it's either that or a miracle.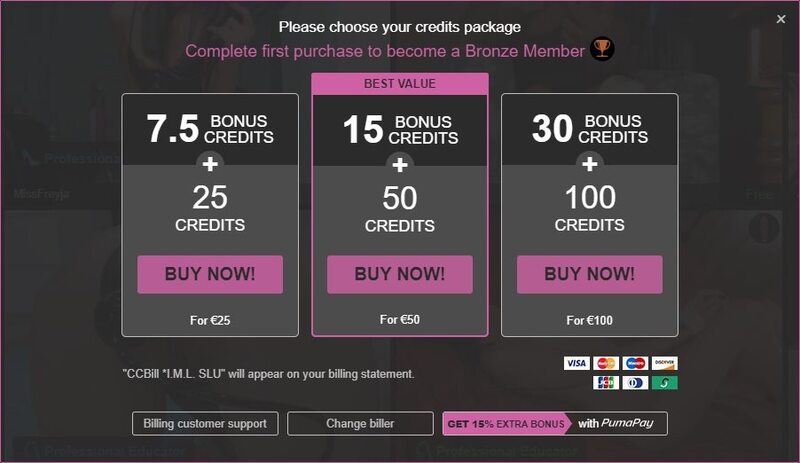 A private show on FetishGalaxy will run you about €1.98 per minute, and you can even find ones for up to a euro less than that. This fetish webcam site even has a convenient 1 to 1 exchange rate with between its in-site credits and the euro, so you can easily track how much you're spending and avoid exceeding your budget.
As you can see in the picture above, there are only three credit packages available, and they're all pretty much the same. FetishGalaxy does incentivize you to purchase the bigger package, but only on your first purchase, offering you more bonus credits for doing so. FetishGalaxy lets you save money mainly via the site's extremely low prices and amazing rewards program.
On top of all of this, FetishGalaxy offers free two-way video and audio in every private chat, with no exceptions. Some sites let their models turn off this feature if they don't feel like interacting with you in that way. Not FetishGalaxy.
Chat Types
FetishGalaxy has the basic show types that you'd expect from any premium sex cam site, but no more than that. It sticks to the basics and lets its plethora of fetishes be the main attraction. You'll find performers specializing in rubber/latex/PVC fetish, foot fetish, cum play, face riding, FinDom and even balloon fetish. You'll even see a few pregnant models online every once in a while.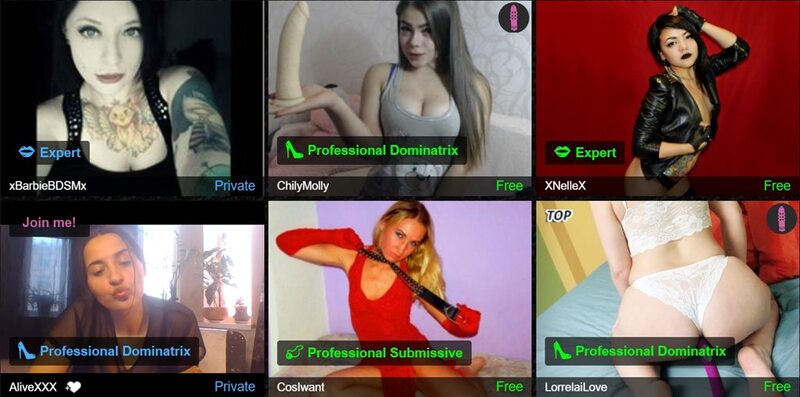 FetishGalaxy's search engine and categorization system will allow you to easily find whatever it is you're looking for quickly and efficiently. Unlike other adult cam sites such as CamSoda and Chaturbate, FetishGalaxy's developers actually make sure that every model is correctly tagged with the appropriate fetishes, age and ethnicity, so you're not going to be wasting any time sifting through irrelevant search results.
As for the show types, they are pretty straightforward and easy to understand:
Open Chat
FetishGalaxy's free chat is where you should have a chat with the model before taking her private. Talk to her, set expectations, inquire her about your fetish and get a feel for her to see if she gets your blood going. All performers on this site are very pleasant to talk to and are very attentive, just be respectful, and doubly so towards the dommes. They take no shit from no one.
While FetishGalaxy has rules about nudity in the free chat, just as most premium webcam sites do, it doesn't strictly enforce them, meaning you'll see some skin and kinky behavior every once in a while.
Private Chat
After spending some time with the performer, chances are you'd want to have a private session with her. As mentioned above, these tend to be very affordable and to the point. Just be aware of how much time you're spending in the show. The low cost and enthralling performance tend to make one forget about the fact that it adds up over time.
If you want to experience the most worshiped dom or sought after sub, know that these charge roughly €2.50 a minute. Still not much by any stretch of the word, and very much worth it. You're not going to find models that charge much more than that, and no model on the site charges more than €4.50.
While you'll be enjoying the show, other members will be able to spy in on it, although they will only get to see the model, not you or the chat, and they won't be able to hear the cam show either. This ensures your privacy and anonymity.
Candy Show
This is FetishGalaxy's group chat. The way it works is simple: You pay for a "ticket" to a live show where the model's performance is influenced mainly via tips. If enough tickets to the show are sold within a specific time frame, the show starts, and anyone with a ticket can watch it.
FetishGalaxy's candy shows tend to be dirt cheap no matter the performer, but their price can drastically vary from model to model. You'll see many charging just a couple of euros for a 20 minute show. You'll also see some charging 20 credits for 10 minute show.
Make sure you understand how much you're paying beforehand and what the show entails. Ask the model, she'll be happy to tell you. Candy shows don't have a separate category, so look for the purple writing and either the Show Time tag(meaning the show has yet to start) or the Teaser tag (meaning the show is in session) if you want to enjoy one.
Pornstar Show
The vast majority of these models tag themselves as Experts, since they are, well, experts. These are professional fetish porn actresses well-known in the kink community, and it shows. They're shows will leave you drooling and your heart racing.
Strangely, these shows tend not to cost more than the average fetish webcam show on the site. For this reason, it's pretty rare to see one on the site that isn't currently in a private session. Not that I complain, though.
If you're lucky enough to spot one, I suggest you try her out. It will be quite memorable.
Unique Features and Extra Content
FetishGalaxy doesn't really have any unique features, only ones that pretty much every other fetish sex chat site has.
FetishGalaxy has no option that let's you record your shows so you can watch them later, nor does it have any interaction features besides the usual vibe show, which lets you activate the model's sex toy by tipping her.
This is really not why people visit FetishGalaxy.
Mobile Site
FetishGalaxy works amazingly well on mobile devices. One reason why is because it doesn't have any HD cams, making the site much lighter and faster. Another, more important reason is that FetishGalaxy's developers have been steadfast in optimizing their site to work on phones and tablet devices.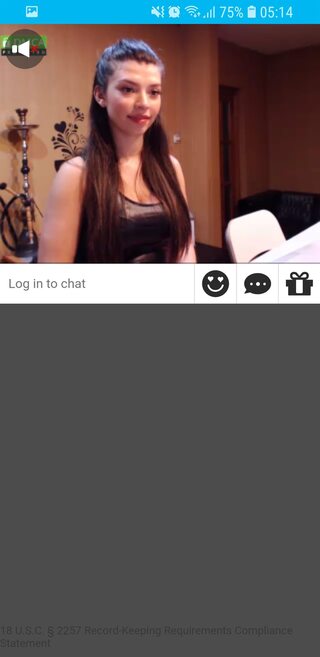 The site is incredibly intuitive on the mobile and lacks the small problems that many other premium cam sites have, even the best ones. The chat doesn't obscure the screen and neither does the navigation bar.
While watching porn on your mobile device isn't best way to do so, FetishGalaxy does a fantastic job making sure it is still a highly enjoyable experience all around.
Premium Membership and Rewards Program
FetishGalaxy doesn't have a premium membership, nor does it really need one. This is because its Rewards Program, which is one of its most appealing features, more than makes up for that. And the best part about it is that it doesn't cost you a penny.

The way FetishGalaxy's rewards program works is simple: You gain points the more you use the site, especially its paid services, such as watching private shows or purchasing exclusive videos. For example, you gain 20 points for every 5 minutes you spend in a paid live chat. This increases by 5 for every membership tier above bronze. Same goes for tipping, watching recorded videos and so on.
As you earn points, your membership rank slowly increases, giving you more and more benefits and bonus credits on credit purchases.
Here is a breakdown of the bonus credits that each membership tier gives you, along with how many points you need in order to reach each rank:
| Membership Tier | 25 Credit Package | 50 Credit Package | 100 Credit Package | 250 Credit Package |
| --- | --- | --- | --- | --- |
| Bronze (1st purchase) | 0 free credits | 3 free credits | 5 free credits | 0 free credits |
| Silver (500 points) | 0 free credits | 0 free credits | 8 free credits | 0 free credits |
| Gold (2,500 points) | 0 free credits | 0 free credits | 8 free credits | 25 free credits |
| VIP (15,000 points) | 0 free credits | 0 free credits | 10 free credits | 30 free credits |
And here are the other benefits you get per tier:
Membership Tier
Benefits
Bronze (first purchase)

Access to paid features

Silver (500 points)
—
Gold (2,500 points)

Free access to Celeb Events

VIP (15,000 points)

50 Bonus Credits on every 10,000 Points collected

VIP customer support
As a side note, you retain any befits you get when you reach higher membership tiers. The amount of points you have collected resets to 0 with each higher tier you reach.
The catch is that the amount of points you need to rise in rank increases between each rank, so getting to the higher ranks can take a long, long time if you don't frequently visit the site. If you're more than a casual viewer, though, FetishGalaxy will eventually get so inexpensive that I highly doubt you'd want to visit any other fetish chat site.
Registration
Registering to FetishGalaxy is quick, easy and 100% free. It doesn't even require you to enter any payment information. All you need is to just enter a username, password and email address, and you're done.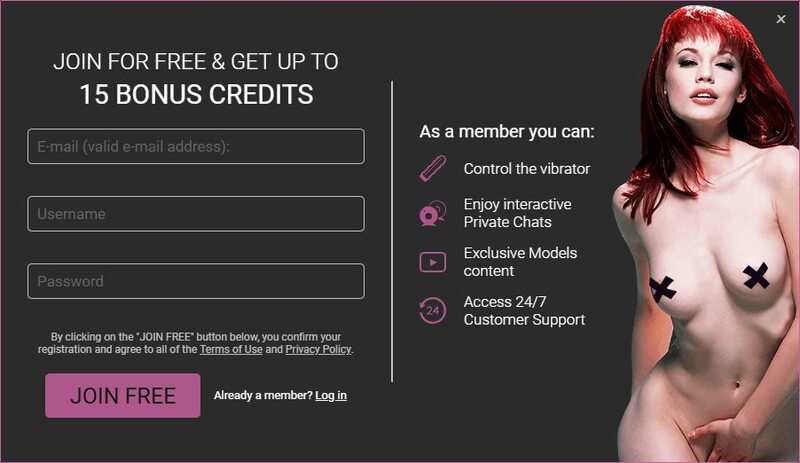 After registering, you get up to 30 credits for free on your first purchase, so I suggest you pick the bigger package to get more bank for your buck.
Accepted Payment Methods
The accepted credit card types are as follows:
Visa
MasterCard
MasterCard Maestro
Diner's Club
Discover
JCB
And these are the available alternate payment methods:
GiroPay
Sofort
SafetyPay
Paysafecard
PumaPay
Bank wire transfer
Security and Quality Assurance
When enjoying this kind of service, staying anonymous and safe is of the utmost concern. FetishGalaxy's developers know that, and it shows.
FetishGalaxy has risen over the years to be a well-known, trusted and secure fetish cam site. It's popular with millions around the world. It uses secure connection and HTTPS protocols, is in full compliance with laws and regulations and abides by a very strict anti-spam policy. It doesn't even use ads, and only uses cookies to better suit itself to your needs.
As you can see in the picture above, it is also a highly discreet fetish chat site, even making sure to appear as a nondescript name on your billing statement after making a purchase on the site, so as to not divulge the nature of the transaction.
Customer Support
FetishGalaxy doesn't have the best customer support. It's FAQ section is pretty basic, and you can only contact its customer support team via email.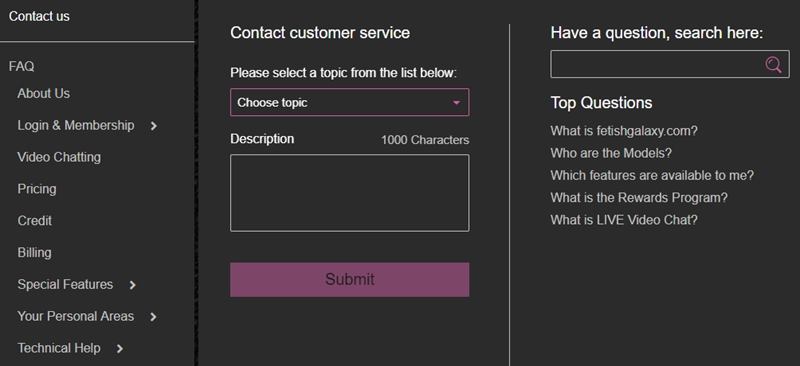 FetishGalaxy's support team tends to answer emails within several hours to a day. They are helpful and attentive, but let's face it: In this day and age, live chat has become the norm, and it is sorely lacking here.
In Conclusion
At times, FetishGalaxy can feel pretty bare-boned. It sticks to the essentials and doesn't bother with much more than that.
To say that this is necessarily a bad thing, though, is incorrect. FetishGalaxy's mediocre video quality and customer support may drag it down a bit, but not nearly enough to make it less of a spectacularly low-cost fetish cams marvel.
If you're a kinkster, visit this site. If you have a niche fetish, visit this site. If you're curious about BDSM or any other non-vanilla cam porn, visit this site.
FetishGalaxy is nothing less than a joy to experience, and will barely register on your budget.