The Top Cam Sites That Take Gift Cards [via Paygarden]
Last updated
October 11, 2018
Some live porn sites offer the option to pay using gift cards through a payment processor by the name of PayGarden - which lets you trade in your gift cards for a cash equivalent. You can use the service even if the gift card is partially used. Currently, there are only four adult webcam sites that I would recommend that work with PayGarden and accept gift cards as payment, and I've listed them here for your convinience.
---
LiveJasmin
LiveJasmin is by far the best adult chat site in the world. Its quality is like no other, and there are several reasons for that. First and foremost, LiveJasmin sets a base video quality and doesn't let any of its models stream in less than HD quality, with many even opting to broadcast their shows in full 1080p HD.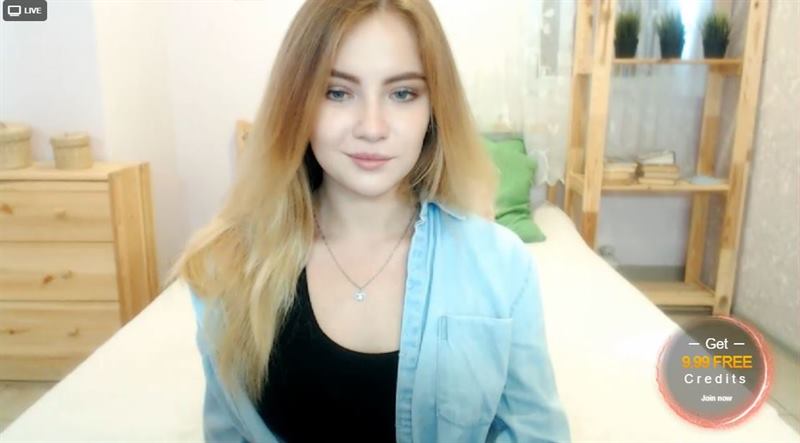 Unlike many other cam sites, the models on LiveJasmin are hand-picked and treat camming as their full time job. Every cam room feels neat, and every private show feels elegant and luxurious.
Despite its high standards, LiveJasmin manages to maintain one of the largest collections of cam models in the industry. The variety of sexy performers here is like no other, and I can guarantee you that there will be times in which your eyes will be glued to the screen in awe.
While LiveJasmin is more expensive than most other premium cam sites, it is not prohibitively so. A private show averages at around $2.70 a minute, but if you also want to enable cam2cam or two-way audio, you'll usually have to pay an additional $1.00 for the luxury. You have the ability to sort by price, so can always choose the babes that fit within your budget. If you play your cards right, LiveJasmin can be much cheaper than you would expect.
On top of that, LiveJasmin has the best customer support out of any sex chat site. It has a giant and extremely helpful FAQ page, along with email, phone and live chat available to all members, paying or not.
Unfortunately, LiveJasmin currently limits the option of using PayGarden as a payment option only to members living in the United States and a few other countries. Check to see if you live in any of the accepted territories. If not, worry not, as I have another great option for you.
---
Flirt4Free
An extremely popular cam site, Flirt4Free manages to strike a fantastic balance between high quality and affordability. While I recommend you to check first if PayGarden isn't an option on LiveJasmin where you live, you really shouldn't look at Flirt4Free as some sort of compromise. It's an amazing cam site on its own right, and might even be more suited to you anyway.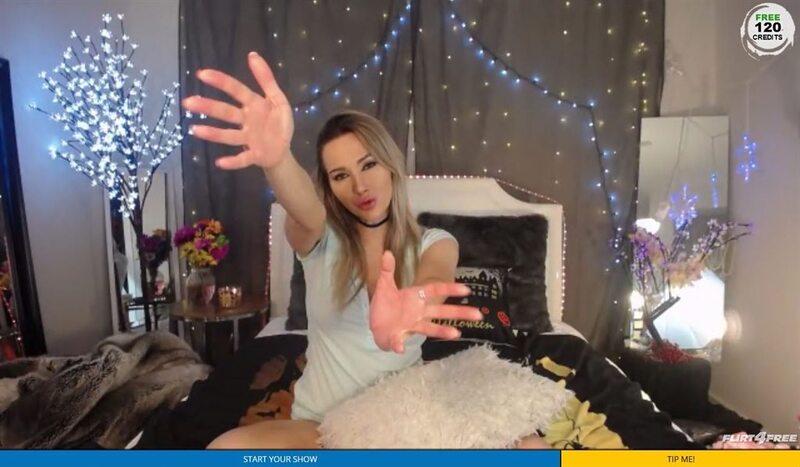 You'll see a lot more skin from the get-go on Flirt4Free than on LiveJasmin. While most cam girls on the site refrain from stripping in open chat, some here do to attract clients, so you can even see some of them in action before taking them private.
And you'll surely want to. Flirt4Free has a ton of hot cam models at its disposal, ready and eager for you to show them how much of a baller you can be. While they are not required to stream in HD, most still do, and their shows are proudly presented by a giant screen the moment you enter them.
Flirt4Free's prices are very varied. You will find both the cheapest and the most expensive chat rooms on the net on here, so it's a good thing that the site's search and categorization features are as good as they are. Cam2cam and 2-way-audio is also freely included in all private shows.
Flirt4Free has good customer support. There is an option to upgrade to VIP and get VIP support, however, that option can only be paid for with a credit card. You should consider it anyway, though, since Flirt4Free's VIP program is wonderful.
Flirt4Free works with American gift cards. Since most companies put their gift cards under the same network, the cards usually work even if they are from overseas. You can expect that gift cards of American companies will work, no matter where in the world you got them. Checking to see if your card is valid will not affect value on the card, so don't be afraid to test it out.
---
Stripchat.com
In recent years, Stripchat has quickly become one of the most promising cam sites on the web. This freemium chat site now competes with the best of them for the number one spot, and it's mainly due to the fact that it refuses to follow in their footsteps. It focuses on tip-based chat, but doesn't shy away from private shows or features that enhance that experience, such as high-quality c2c implementation or accurate search and categorization.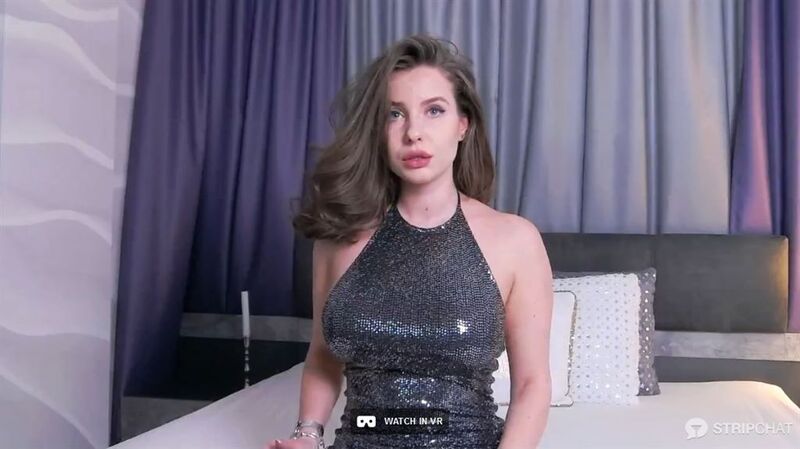 The main thing that differentiates between Stripchat and basically any other chat site is its virtual reality feature. This is the only sex chat site that let's you use your VR goggles to watch cam porn, and it lets you watch it in 4k. Hell, you can even do that in the free chat. Moreover, the general video quality on Stripchat is actually rather impressive, and not just for a freemium cam site. Many of the cam rooms on the site are in HD, and even the ones that are not are usually in HQ at the very least.
You'll also have a large variety of live sex cams to choose from, as Stripchat has around 2,500 of them at any given moment. And, since the site has such an extensive categorization system, you're likely to browse through and find cams that are to your taste very quickly and efficiently, so you can spend the majority of your time on the site actually enjoying some action.
And boy, will you see some action. Stripchat, as I've mentioned, is freemium, so you'll likely be showered in cam rooms filled with hot, naked bodies doing the naughty from the moment you enter the site. You won't even have to spend a penny to see some guy or girl enjoying some "me time."
If you want more than that, though, Stripchat has you covered. The price-per-minute of a private cam show on the site is usually around $0.70 - $5.30, but the majority of cam models here charge about $2.10. That's low, especially when compared to the top cam sites in the business, which Stripchat definitely compares to in terms of quality. This also includes c2c, although many models on the site charge extra for it.
---
Cam4.com
Another freemium cam site, Cam4 has been around for years and continues to stand as one of the cheapest tip-based cam sites out there. With an average price of $1.90 per minute in private and free cam2cam and 2way audio, Cam4 is easily the cheapest cam site on this list.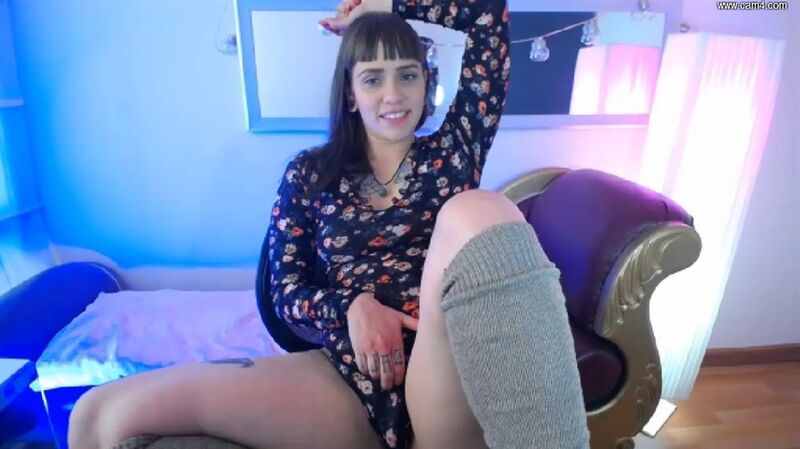 While Cam4 is undoubtedly cheap, it may still take you a few moments to find a cam show that fits your budget. While the site does have search and categorization features that will help you find the shows and models that are right for you, it doesn't have any way to filter by price.
What makes this an issue is actually a good thing - Cam4 has tons of models hosted on the site. At most hours of the day, you'll see close to 2,000 cam models performing live on the site. That is definitely a good thing, even considering the fact that around half of these models are male and won't do much for someone who's looking for girls. But, thanks to that, you'll need to spend a bit of time looking for the models that not only perform well, use HD equipment and suit your tastes, but don't charge too much for a private show. The average rate may be low, but some models on Cam4 charge upwards of $4.80 a minute.
But that's a non-issue compared to what is, in my opinion, Cam4's biggest problem: Ads. Cam4 uses ads the way that sites like Pornhub does. While the webcam stream loads, it may show you porn ads that you can skip only after a few seconds. While they're not irrelevant or gratuitous, this can still put people off, especially considering that most cam sites don't use this type of advertising. The only way to disable them is to either get a Gold membership, which is a monthly subscription, or to visit the site using my link (above the picture).
It's a bit of a shame that Cam4 uses such ads, as the site itself is actually great. The overall video quality is surprisingly high, and even sifting through the rooms can be incredibly fun due to the fact that most models on the site perform nude right in the open chat. There's also widespread use of remote-controlled sex toys among Cam4's models, which can make your tipping experience that much better. If you don't mind the occasional ad, then this might not be a sex cam site you want to miss.
---
Why Redeem Your Gift Cards on Porn?
Let's be real here: Retailers aren't going to sell you a $50 gift card for $39.99 unless they know they will profit a lot from it, and striking a deal with a company like Apple isn't enough. No, since every time the cash in a gift card is used it actually comes out of the retailer's coffers, they are basically banking on most of you not to use your gift cards.
And they're correct in doing so. Some forget about having them until they expire (which is the only real reason why they have an expiration date), some lose them, and some get gift cards for places they'll never even visit.
Whatever the case may be, companies are hoping you will be just another sucker who let money go down the drain.
Don't give them the satisfaction. If you enjoy adult sex chatting or just always wanted to give it a try, then go for it. Gift cards after all are perhaps the most anonymous payment methods you can hope to find. If you have gift cards sitting around and gathering dust, there's literally no reasonable explanation for not using them on live porn, other than misguided hesitance.
---
In Conclusion
Do you find yourself in the possession of a gift card you can't use or don't want to use? You're not alone. An estimated billion dollars worth of gift cards expire each year in the United States alone. Whether because they are for retailers too far from your residence or for businesses that don't interest you, you are now stuck with them.
Or are you?
As I've said, there are only four live porn sites that accept gift cards through PayGarden that I would recommend. Fortunately, though, they are all among the best in the business. So whether you got a gift card for Bed Bath & Beyond, Barnes & Noble, iTunes, or any other company that you don't intend to do business with, know that these four top cam sites will happily trade with you.
If you can, I recommend you to use your gift card on LiveJasmin's services. There is just zero chance you'll come out of it with anything less than a giant grin on your face.
Though, if this isn't an option for you due to where you live or where the gift card was purchased, Flirt4Free should more than suffice in taking care of all your needs.