The Top 5 Chat Sites for BDSM Cams
Last updated
June 18, 2020
BDSM has seen a massive popularity surge over recent years, but that doesn't guarantee that every sex cam site will do it justice. If you want cheap BDSM cams in high resolution, hosted by a gorgeous model on a safe and secure chat site, then here they are: The 5 best BDSM cam sites the web has to offer.
---
FetishGalaxy.com
Out of all the sites on this list, FetishGalaxy is the only one that's specifically dedicated to fetish cams. While you may think that's the reason why it's ranked as number one, it's actually barely a factor.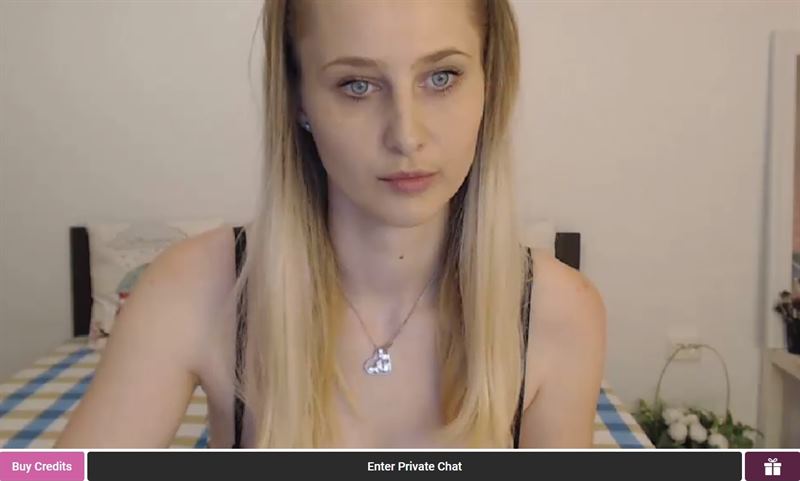 To begin with, FetishGalaxy is perhaps the cheapest fetish cam site in the industry. A private show here will cost you, on average, less than $2.00 a minute, and will include free cam2cam and two-way audio. In fact, the site's c2c is so great that I've ranked it as the best fetish cam2cam site in the business.
Not only that, but the site has a myriad of features that help you reduce costs even further. For example, FetishGalaxy's reward system makes it so purchasing credits cost less and less the more you use the site. Add this to the site's fan clubs, discounted prepaid shows and low-cost group chat and you've got yourself a BDSM webcam site that you can enjoy for hours at a time without having to worry about your expenditures.
FetishGalaxy also has a great variety of cam models, all of which are helpfully categorized into four categories: Dominatrixes, Submissives, Educators, and Experts. The former two are self explanatory, but the latter two need some explaining: Educators specialize in helping inexperienced newcomers get their feet wet, while experts specialize in niche fetishes that require a good amount of experience, such as findom or macrophilia.
There are around 120 fetish cams live on the site at any given moment, many of which are hosted by beautiful and experienced BDSM models. There's no BDSM category on the site, but there are plenty of BDSM subcategories to be found, so you can filter your search to be much more specific and to your taste.
The streaming quality on FetishGalaxy is its weak point, but you shouldn't take this as an indictment against it. Far from it, actually. There are plenty of women here that stream in HD, and most cams on the site suffer from no technical issues whatsoever. It's just that, compared to some of the other sites on this list, the percentage of high quality streams here is a bit lower.
In any case, don't expect to find a site that will feel as accessible, inviting or hardcore as FetishGalaxy does. It's cheap, and has enough gorgeous BDSM babes and HD cams to last you a long, long while.
---
Flirt4Free.com
Flirt4Free is all about options. Want a high quality private BDSM show? Prefer a cheap group show? Want to control the model's sex toy? You can do all that and more, at a price that would probably surprise you.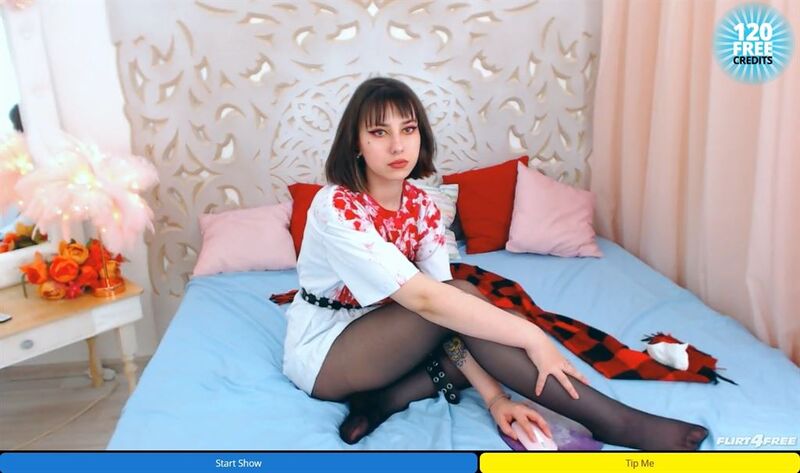 Flirt4Free is primarily known for its beautiful webcam models. One look at the site's collection of performers and you'll see exactly what I mean; Girls hot enough to appear on the cover of magazines, just waiting for you to strike up a conversation with them.
On average, there are around 600 cam girls performing live on Flirt4Free. The site also has a fantastic categorization system that can help you find any specific model that you might be looking for (just avoid the search feature, as it's awfully unhelpful). There's even a dedicated BDSM category that you can peruse.
The problem I have with Flirt4Free's selection is that there are only around 40 fetish models online at any given time, with around 15 of them being dedicated BDSM performers (though many of the site's BDSM performers are couples). There are also many more US models here than from any other region, which is great if you prefer American models, but less so if you don't.
The site is also very welcoming to kinksters, and even has an entire Fetish section (accessible through the Live Cams button at the top) with an active forum, blogs and guides to help introduce newcomers to the world of fetishes.
While the site has a ton of options in regards to chat types, if you prefer the usual one-on-one private shows, this is a great place for them. You can filter by price via the View By drop-down menu at the top right of the site. The average rate of a model on Flirt4Free is $3.60 a minute, which isn't cheap, but you can easily find ones who charge much less thanks to how accessible everything is. Plus, you get free cam2cam and 2way audio in every private chat.
Flirt4Free has fantastic customer service, and a group of representatives that operate 24/7 and can be easily contacted via live chat.
---
LiveJasmin.com
LiveJasmin is the best example for why I considered FetishGalaxy's streaming quality to be its weak point. Compare the two, and LiveJasmin easily comes out on top. Nearly all of its cams are in HD, load quickly and run smoothly.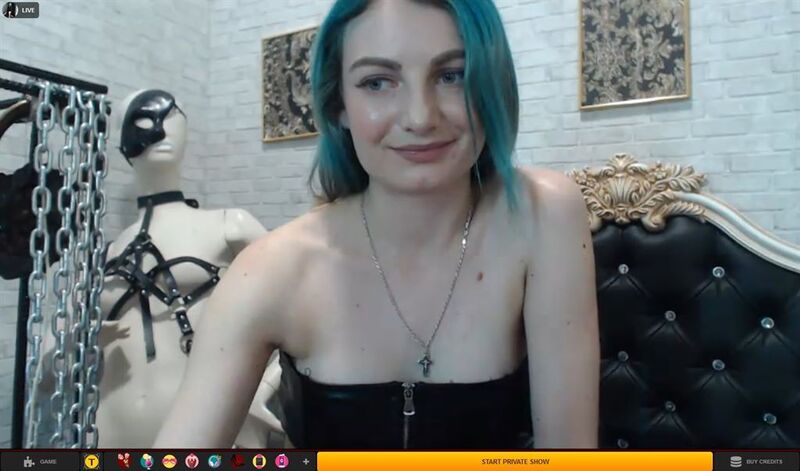 But, it's not just the video resolution of LiveJasmin's cam shows that's impressive. This site is known for being the most luxurious adult chat site on the market. The models are always dazzling in their outfits and makeup, the lighting is always spot on, their room is always tidy, and they're always in the camera's focus. The production value behind the cams on LiveJasmin appears to be much higher than a model who's just streaming from her apartment.
The attention to detail doesn't just stop there. LiveJasmin's cam2cam is another high point, as it lets you stream back to the model in HD, and overall works fantastically well. In fact, I've crowned LiveJasmin as the best fetish cam2cam sites in the industry due to this, and due to the fact that's it's one of the only webcam sites that enables you to c2c on mobile.
There is, however, a downside to this, and that is the pricing. LiveJasmin isn't really expensive, with private shows costing only $2.40 a minute on average. But, it's best feature, while always available, is rarely free. Adding c2c to a cam show on LiveJasmin will cost you around a dollar a minute extra, and two-way audio will cost you another dollar a minute on top of that.
You'll usually have a selection of around 100 Fetish cam models to choose from, and you can easily find them by using the filter feature next to the search bar, or just by searching for BDSM. These women are true professionals, and will happily fulfill whatever fantasy you have in mind. If you want to specifically look for, say, a cam girl who will humiliate you or be humiliated by you, then there are dedicated categories for both dominant and submissive cam models.
Do note that LiveJasmin is hyper focused on the intimate one-on-one chat experience, so don't expect to find much more than that here. There are very few other chat types to explore on the site, and there are no couples cams or even tip-controlled cams to spice things up.
The site also has a generous satisfaction guarantee policy, and they treat their customers like kings. Like Flirt4Free, There's even a 24/7 live chat support in case you need it. LiveJasmin aims to make every registered member feel appreciated, no matter how much is spent, and they do so with flying colors.
---
xLoveCam.com
If you're not looking for any specific webcam site, and usually prefer the middle-of-the-road option, then xLoveCam will be a great fit for you. It's user-friendly, has a nice collection of BDSM cams, and is cheaper than most options out there.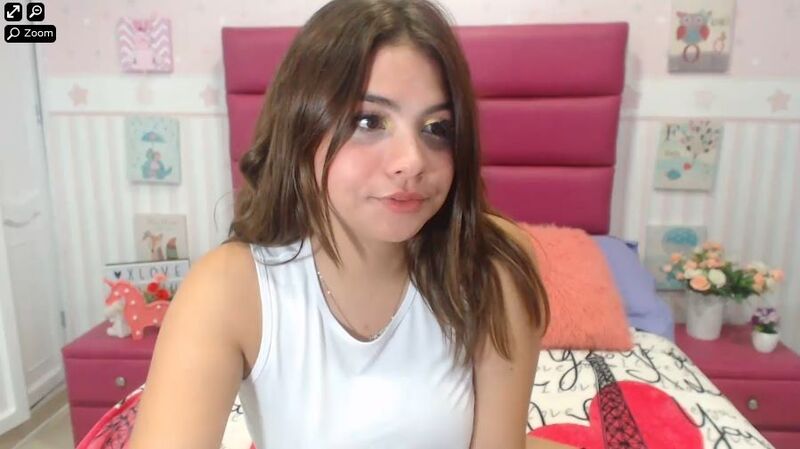 To start, the cost of xLoveCam's private cams rivals that of FetishGalaxy. At just around $2.00 a minute, you can get yourself a ravishing BDSM babe that can make your dreams come true. There's also filtering by Rates, so you'll always have the option of selecting the model according to your financial constraints.
In addition to this, cam-to-cam on xLoveCam is always available, and is always free, as is two-way audio. On the other hand, a true private, which prevents people from spying on your show, adds around $1.00 per minute to the price. This is exactly the same as on Streamate, and should be taken into consideration if you prefer your model to have no distractions whatsoever.
xLoveCam's search and categorization features are also some of the most extensive and convenient in the industry; There's no BDSM category here, but you can just search for the term and easily find the models tagged with it. On average, you can expect to find more than 600 cam models performing live on the site, with around 30 of them being dedicated BDSM performers.
You can also filter for multiple things at a time by selecting and deselecting filters as you choose. The only thing missing for me was a way to search for specific fetishes. When you search for, say, cuckold cams, you'll only see models with the term "cuckold" in their name, and not the fetish itself.
The variety of models on xLoveCam is quite good, as they usually come from all over the globe. There's an Ethnic Group filter, and the site has enough variety that you can expect to need it to find the model of your choice.
My issue with xLoveCam is that there's no HD filter here, and searching for it doesn't net you any relevant results. It's a shame since around half of the models her don't stream in high definition, and since there's no way to specifically look for the ones that do, you'll have to just enter a room to find out if it's streamed in HD.
If you wish to check out xLoveCam, make sure to do it on Topless Monday, which is exactly how it sounds. You can see the models in the nude to get a better idea of what you'll get in private, which is always a good thing.
---
Streamate.com
If you want quantity, this is the place. Streamate is a site that beautifully balances freemium and premium features, and has more BDSM cams than most sex chat sites out there. This is, coincidentally, in addition to having the simplest payment structure in the business.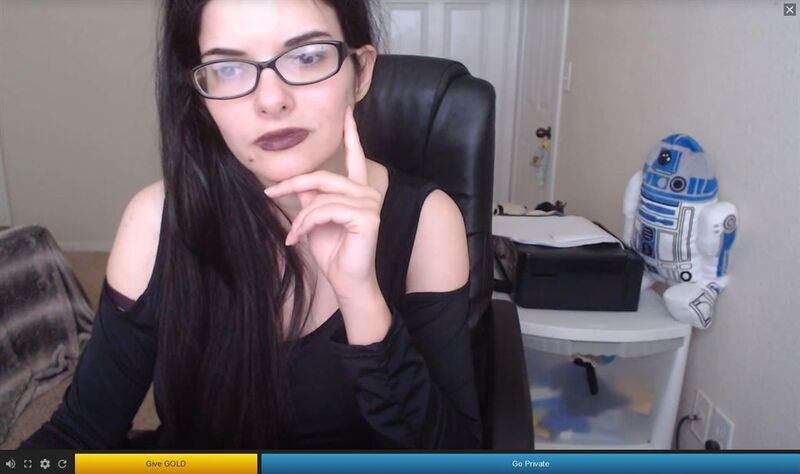 Streamate has around 150 BDSM cams at any given time. You can easily find them by simply searching for the term BDSM in the site's search bar. It's really as simple as that; While the site's categorization system is fairly basic, its accurate search system more than makes up for it.
The downside to this is that not all of Streamate's cams are in HD. In fact, many of Streamate's models opt to stream in HQ (576p), and their shows look quite amateurish. That's not to say that they're bad, but they're definitely a far cry from LiveJasmin's luxurious webcam shows.
The pricing, though, is much lower here in comparison to most other BDSM chat sites. On average, a private cam show on Streamate will cost you $2.50 a minute and will include free cam2cam and 2way audio. You'll also be able to find shows that cost less than a dollar a minute, but since Streamate has no filtering by price, you'll have to search for it.
Do note that to prevent people from spying on your show, you'll have to pay an extra dollar a minute. Even if you don't, they won't be able to see or interact with you or with the chat in any way, but they'll still be able to message the model, so if you want her undivided attention then consider it.
The convenient thing about Streamate's payment structure is that it doesn't use special in-site currency like tokens or credits. Instead, Streamate uses direct pay, which just charges your payment method directly upon purchase. It's much simpler and much easier to keep track of your expenditures in this way.
---
In Conclusion
The sites above are perfect for fulfilling your BDSM fantasies. They have lots of high quality cams, professional BDSM cam models, affordable prices and excellent customer service.
But, if you simply want to start on the right foot, then visit FetishGalaxy. It's a haven for kinksters like you and me, and it has nearly all you'll ever need and want out of a fetish cam site.