The Best Adult Chat Sites for Giantess Cam Shows
Last updated
January 31, 2019
Bigger just means more to love, and there's nothing quite like the idea of being wholly enveloped by a sexy giantess. This is, of course, not a fetish you can fulfill in real life. Giantess cams are, in this case, the best way to satiate that voracious hunger.
I've made a list of the 5 best cam sites for macrophiles, so you kinksters can role-play being overpowered and vored by a giantess to your heart's content.
---
ImLive.com
ImLive is one of the most trusted webcam sites out there, and while its extremely popular for its more vanilla cams, it has an amazing selection of fetish cams as well. The reason why its my pick for the best giantess cam site is its Fulfill your Fantasy feature. Since macrophilia is such a niche fetish, it's sometimes difficult to find cam models that are willing to perform it or know how to role-play it. This feature allows you to write down what exactly your fantasy is, with instructions and everything, and have the models bid to perform it for you. There's really nothing quite like this on any other adult cam site.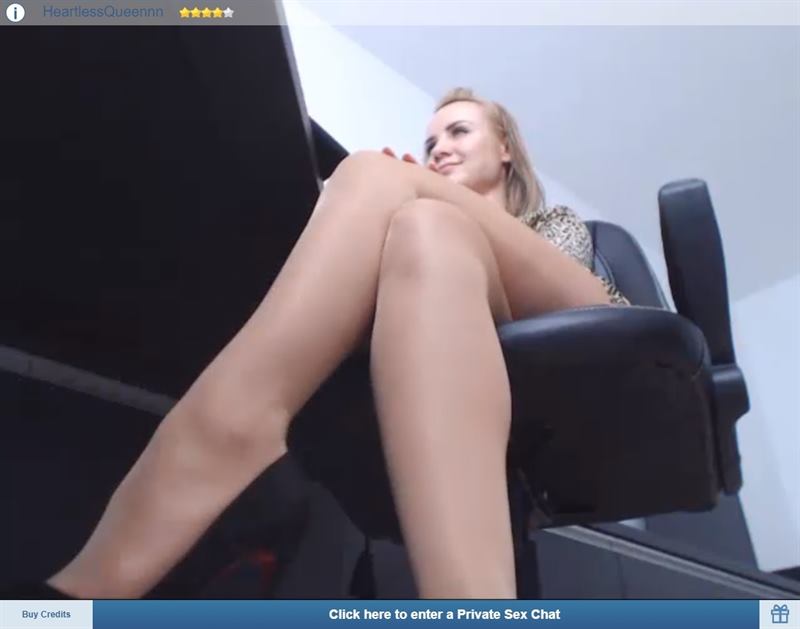 The second main attraction of ImLive is its affordability. You'll be hard-pressed to find an adult chat that's cheaper than ImLive and has as many features and programs in place to further lower prices. An average private show on the site, for instance, will cost you around $1.98 a minute and include free cam2cam and two-way audio. On top of this, ImLive's rewards program makes it so the more you money you spend in-site, the less you'll have to spend in the future.
And it's not like you're giving up on much for these cheap costs. ImLive's model selection is vast and varied, with around 750 cam girls online at any given time, with about 130 of them being fetish cam models. It's also not uncommon to find vanilla cam girls on ImLive that not only know of this fetish, but have experience in acting it out for you. All you have to do is just mention that you have a giantess fetish, ask the model nicely to act along and she'll happily do so.
All this, though, comes at a certain cost, and since the site is so cheap, you can probably figure that's its not its prices. To cut costs and stay so cheap, ImLive limits the video resolution of all cam shows hosted on its platform to 576p. While it's not bad, per se, it's not HD, and might drive away those of you who consider video quality a priority.
ImLive works well and its shows load fast and lack any real issues. You might experience some stream stutter or buffering issues from time to time due to ImLive lax streaming rules, but it's usually not an issue. If you do have any problem that you find pressing, ImLive employs a wonderful customer service team that you can contact via email, phone and live chat. Just make sure to check out its FAQ section first. Chances are you'll find a solution to your problem there.
---
LiveJasmin.com
LiveJasmin is perhaps the highest quality adult chat site you can find, and overall my top pick for the best fetish webcam site in the industry. The reason for that is it's amazing attention to details; Every part of the site, from the video quality of its cam rooms to its selection of models, has to meet LiveJasmin's very high standards.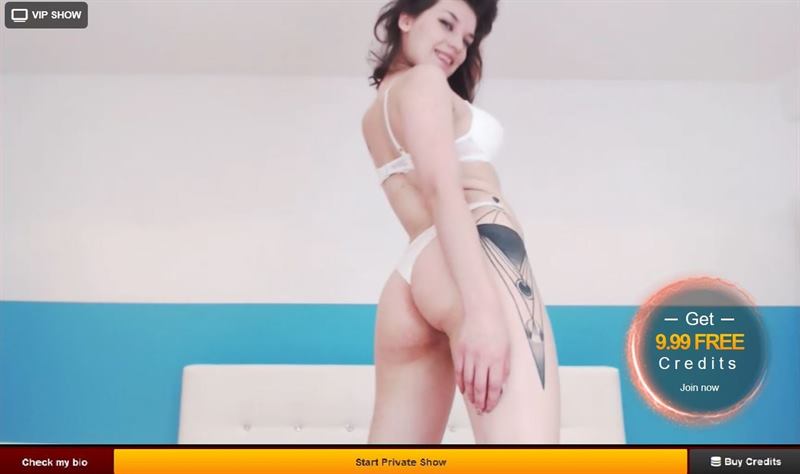 LiveJasmin has an incredibly robust model selection, with around 1400 cam models online at a time, and the site's fetish category hosts about 80 of them. And these are not your typical cam girls. No, LiveJasmin doesn't just let anyone stream on its platform. It strictly vets its models in terms of their looks, performance, stream quality and even room layout. That's right: LiveJasmin requires its models to have neat rooms and to station their webcam in a way that frames it well.
As for the actual video quality of LiveJasmin's cam rooms, I can safely say that you won't find a cam site with better or more consistent video resolution. LiveJasmin requires that every model stream in 720p HD at the very least. It's really a sight to behold. On top of this, the models are required to have a stable internet connection that support the video resolution that they stream in, so they're shows won't have any stutter or buffering issues.
The price for such quality is, naturally, high. LiveJasmin is slightly more expensive than most other webcam sites, with private shows costing around $2.70 a minute. In addition, while LiveJasmin offers cam2cam in every private show and even ensures that the models enable the feature, it charges extra for it, as well as for two-way audio. On average, you'll have to add a dollar per minute if you want the model to see you or to be able to talk to her while your hands a preoccupied.
You do get your money's worth, though. LiveJasmin's customer service pretty much guarantees that. It has a giant FAQ section and fast a reliable customer support that you can contact at most hours of the day via email, phone or live chat. You probably won't need to due to the site's amazing stability and optimization on most browsers and systems, but it's still good to have.
---
Flirt4Free.com
Flirt4Free let's you customize your experience to a degree that few other cam sites do. It has an immense variety of show types and interaction features so no matter what type of macrophile you are, you'll be more than satisfied with the show. Like to plead for your life? Turn on two-way audio. It's crystal clear, and free. Want to feel like your being used as the model's dildo? Activate her sex toy. Want to feel like she overpowering you and pleasuring you? Let her activate yours. Whatever you prefer, you can have it as you wish.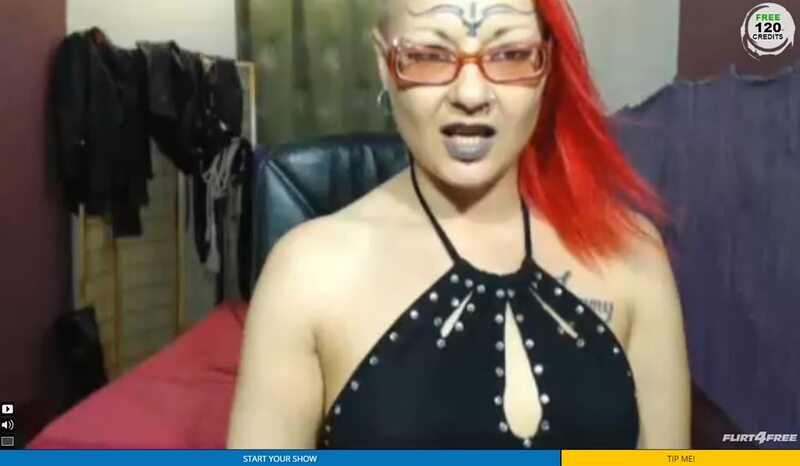 Flirt4Free also has fantastic video quality. Most rooms you'll see on the site are in HD, with some in full HD. The rooms, along with their previews, load extremely fast and take no time to buffer, and considering how the video preview is accompanied by audio preview and the rooms open with a huge, beautiful view of the show, that is quite an accomplishment.
Flirt4Free's model selection, though, is a bit more limited than on other adult chat sites. Most days, you'll find less than 500 cam models live on the site, and only about 10% of them will be professional fetish cam babes. Their variety and quality will be pretty great, as most you'll see will be tall and gorgeous, but it's still a shame that there's not more of them to choose from.
As for pricing, Flirt4Free is all over the place. Some babes that will catch your eye will charge you only $1.10 a minute, while some will charge you $5.55 a minute. You will really need to shop around a bit before settling in on a cam girl to take private, otherwise you'll just be spending too much to enjoy the show at your leisure. Thankfully, Flirt4Free lets you sort the rooms by price, so it's not much of an issue.
Come to think of it, Flirt4Free actually has no issues at all. This is one of the most popular cam sites on the market, so, naturally, it has a great development team behind it. It runs smoothly on most systems and browsers, and is overall a slick experience to enjoy. Nevertheless, Flirt4Free has a fantastic customer support team that you can contact 24/7 and in pretty much any way you can think of, along with a FAQ section that would likely make that unnecessary.
---
FetishGalaxy.com
FetishGalaxy pretty much guarantees kinksters a good time. Not only are giantess fetish cams easier to find there than on most adult chat sites, but even when you can't find one, you can just go into any room and ask for it. Seriously, there are almost no fetishes outside of the really dangerous or illegal ones that are considered taboo on FetishGalaxy. The models there will not only welcome you with open arms, but will play out your fantasy as only experienced fetish cam girls can.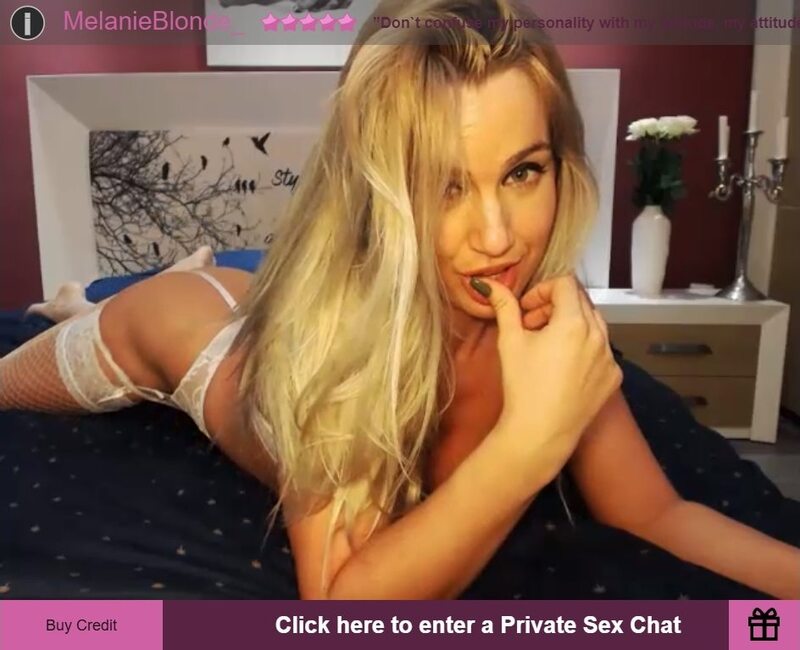 There are hundreds of models on FetishGalaxy, with nearly 150 of them live at any given moment. While most of them are eastern-European, they are still quite varied in every other perimeter. You'll have a range to choose from, and while pretty much all models working in the site know how to please a giantess lover, finding experts in this niche fetish is extremely easy. Because these models are tagged as Experts. Ya, I know, who would have thought.
The thing that really sells FetishGalaxy to most people is its prices. FetishGalaxy is among the cheapest fetish chat sites out there, costing around €1.98 for a minute in private. It also has group shows called Candy Shows that are even cheaper, costing around the same price for 5-10 minutes with the model. Many times, you'll be able to find rooms that have no tippers, and be able the only one to tip for an entry to the show, which will start just for you. On top of all of this, FetishGalaxy has an amazing rewards program that drops prices even lower the more you spend on the site, making a big difference for loyal members.
It's not all perfect, though. First, FetishGalaxy has no HD cams. Most times, the rooms look fine, but even at its best, FetishGalaxy doesn't compare to the likes of LiveJasmin. Adding to that the fact that some rooms on FetishGalaxy are either pixelated or suffer from buffering issues, and you've already turned away some from this wonderful site. There aren't enough of these rooms to limit your selection even if you choose to completely ignore them, but they can leave a bad taste in your mouth.Second, while FetishGalaxy doesn't have any problems — technical or otherwise — aside from the above, it still would have been nice if the site had better customer support. I'm not saying that the service is bad, it's just that you can only contact them via email, and it usually takes more than a day for them to answer. Aside from this, the FAQ page is also nothing to write home about, and could stand to have a bit more information.
---
xLoveCam.com
xLoveCam is a premium sex cam site that has seen a meteoric rise in recent years due to its blend of cheap prices and decent video quality. The site itself is fairly well-rounded overall, and great for more casual viewers due to its simple interface. xLoveCam may look outdated, but that's mainly due to its development team's focus on convenience and ease of use. This is pretty much evident by its wonderful search and categorization features, which I fully recommend you to use if you value your time at all.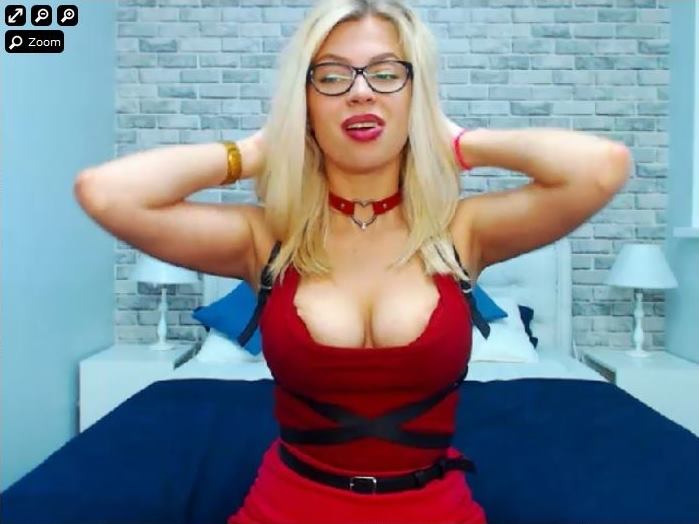 xLoveCam doesn't limit the video quality of its cam rooms to 576p, but not all rooms you'll find on the site are in HD. In fact, most of them aren't, which makes finding a good-looking cam show take a fair bit of time. Due to how shows on xLoveCam open as a pop-up window, they at least load quickly, so flipping through them isn't much of a problem. Do make sure to wait a bit for the video quality to pick up; the rooms may load fast, but the video quality take a while to buffer.
On average, you'll find about 500 models online on xLoveCam, and about 50 of them will be dedicated fetish cam models. The models you fill find will more than likely know how to make you cream your pants in minutes, and while the selection is not the largest, it's as varied as one could hope.
The prices, thankfully, make xLoveCam worth it. With most rooms costing less than €2.20 per minute in private, this site lets you feel at ease about your time spent on it. You can forget about budgeting your time and just enjoy the experience, with or without two-way video and audio (which are free). You also have the option to search by price via the Rates category at the left side of the site, so you are pretty much guaranteed to have an exiting time without worrying about the money.
xLoveCam works very well, even better than many other premium cam site out there. It runs smoothly and has no technical problems that I've encountered. If you encounter any issue, xLoveCam has a comprehensive FAQ section which you can use. If that's not enough, you can contact the site's customer support center via either email or live chat.
---
In Conclusion
On one hand, all of the above cam sites are worth a gander at the very least. They are all highly trusted, discreet and secure, and all of them offer something different.
On the other hand, none of these cam sites have a dedicated giantess category, so ImLive is your best choice when it comes to the amount of time you need to invest in order to find such shows.
Overall, with its pricing, model selection and convenience, it's hard to beat ImLive in this category. Give it a try; use it's Fulfill your Fantasy feature and let the giant babes come to you.