Top 5 Safest and Most Discreet Sites to Cam2Cam
Last updated
October 25, 2018
Here are the top adult chat sites delivering the best quality and most safe and discreet service. All use first-class encryption and offer members the option to pay with protected payment methods like PayPal and PayGarden. If you choose one of the following for your next face-to-face session, you'll have a great time in a safe environment.
---
CamSoda.com
I simply couldn't make a list of "best cam to cam sites" without putting CamSoda among its top ranks. This is the only other site on this list that enables it's members with cam2cam on mobile. Whether c2c or two-way audio are included in the private chat will depend on the broadcaster. The fact that CamSoda is a freemium cam site only makes it harder to resist. Go visit it and see for yourself; you'll be blasted with so much tits and ass that you'll probably give up reading the rest of this list and just spend the rest of your day checking out the plethora of talent.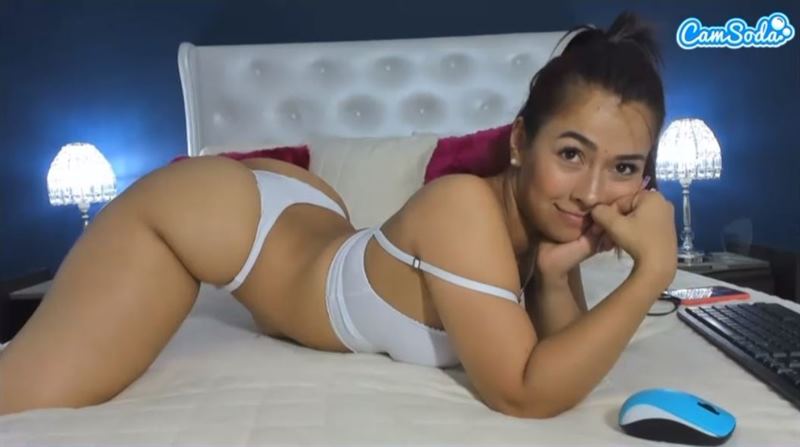 When looking for anything in particular on CamSoda, know that using the search and categorization features will take you more time than just sifting through the pages of online models. The site's tagging system doesn't work well, so your best shot is just doing things manually. Fortunately for us, the site has a mass preview feature that helps with this greatly. The amount of models using CamSoda's platform is also smaller than that of most premium cam sites, so while you''ll definitely come across a lot of quality rooms, the quantity will keep things from being overwhelming.
CamSoda's video quality is top notch. Many of its models stream in HD, and some even opt to stream in full 1080p HD. Also, while it's mainly a tip-based cam site, it still facilitates for people who like to take things private, such as ourselves, with affordable prices. The difference is that here, unlike on premium cam sites such as LiveJasmin, you get to see the cam models perform before you even spend a dime on them.
On the more technical side of things, CamSoda is very lightweight and runs like an Olympic sprinter. It is also free of any technical issues, so don't expect to have any hiccups while you're on it. In case you do though, the site's vast FAQ page and email and phone support will take care of them.
---
LiveJasmin.com
When it comes to quality, LiveJasmin is simply unmatched. The site has the most well-executed and high-quality cam2cam feature for desktop and mobile access. It actually lets you to stream back to the model in HD. Going c2c isn't included in the per minute rate, though, and activating your mic costs an additional fraction of the room's rate as well (usually $1.00 a minute for each).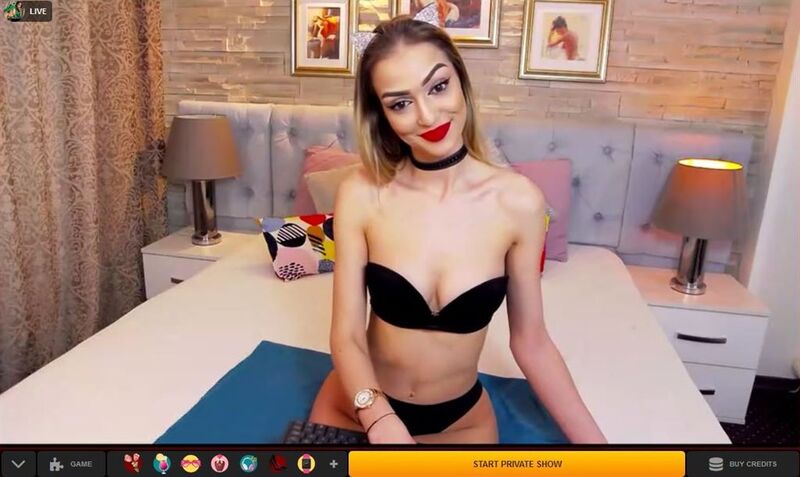 LiveJasmin's focus on quality starts with its insistence that every model using its platform streams in HD. I have to say, you get used to that quickly. Visit any other premium cam site after that and you'll feel like you're compromising on the video quality. And I don't think I need to explain how much video resolution can make or break an experience.
If you have any specific fantasy in mind, LiveJasmin's search and categorization features will make short work of your quest. Which is good, because despite its high standards, the site has managed to accrue a huge amount of talented performers. The issue is that, while you can filter by price, the average costs for a private show are slightly higher than on most other cam sites. You do get your money's worth, but it's a cost that some won't have the budget for. On a brighter note, LiveJasmin offers its clients the option to pay with gift cards via PayGarden, which is the safest and most discreet way to purchase anything on the internet.
Luckily, once you do decide on spending some coin on the site's lovely models, everything runs smoothly. I've yet to have any problems with the site's services, whether technical or billing related. And I've used them a lot. If you do run into any hurdles, LiveJasmin's comprehensive FAQ page and email, phone, and live chat assistance, offered to all members, will make short work of them.
---
Flirt4Free.com
Flirt4Free is the most accessible cam site that I am familiar with. And I'm familiar with all the top cam sites. From registration, to finding a cam room that suits your needs, to flirting with the cam babe and finally taking her private, Flirt4Free makes sure that everything is as simple and straightforward as it can get. All video chat rooms which feature cam2cam are clearly marked, and they all include 2-way audio for free. Apart from its unhelpful search engine, everything on this cam site is convenient and inviting.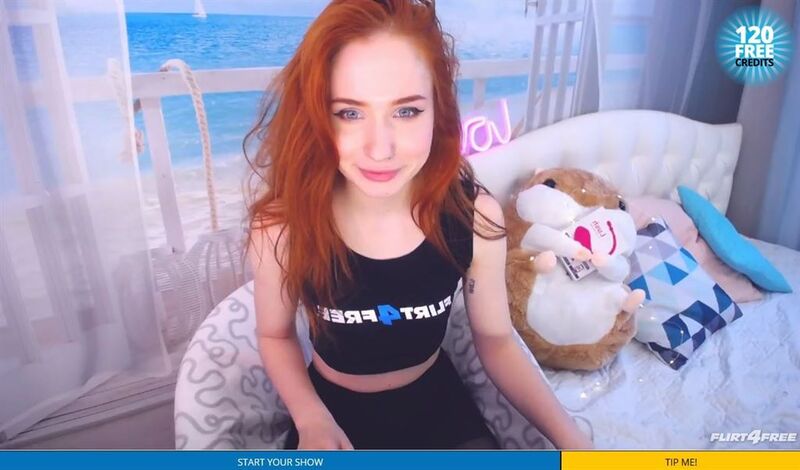 The introduction starts at Flirt4Free's front page, where you quickly find out that this site not only lets you preview the rooms, but also lets you listen to them in the preview. What's more, is that most rooms you'll see will be in beautiful HD quality with eye-popping cam girls. I've found it awfully hard to just visit for a review and not get sidetracked by its gorgeous performers. Sadly, there's not a very large number of them, especially when comparing to other premium cam sites.
Flirt4Free's prices can be a bit all over the place. You can find on it some of the cheapest and priciest cam shows in the business, so it's a good thing it lets you filter them by price. Aside from that, Flirt4Free is also one of the few adult chat sites to allow its members to pay discreetly with gift cards, and even accepts a wider range of them than any other.
Flirt4Free works astonishingly well, and its shows stream so smoothly you might as well be watching a recording. The c2c feature also works perfectly, both on desktop and mobile. I've encountered absolutely zero frame rate or buffering issues on my time reviewing the site. To get started with making your first purchase, you'll have a great number of safe and secure payment methods to choose from. Consult the sites giant FAQ page or fantastic customer support (offered through email, phone and live chat) if you somehow have any problems.
---
ImLive.com
ImLive's strongest selling point is its enticingly low prices. Aside from that, this cam site shines, thanks to a few features that set it apart from the rest. Chief among them is its Fulfill your Fantasy section, here you can submit a fantasy you wish to fulfill and have the site's many, many cam girls bid to make it a reality. With cam to cam and two-way audio included in every private chat, your encounters on ImLive are not only budget-friendly, they are also much more enriching.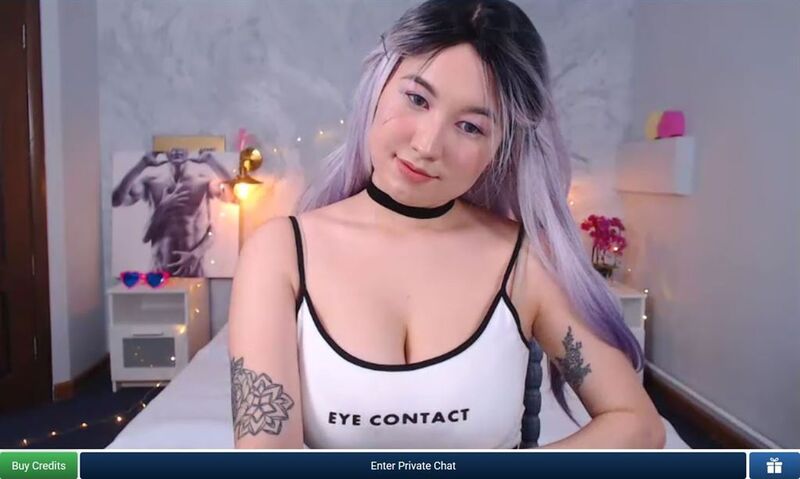 ImLive's cheap prices are further lowered by its loyalty program. Prefer finding one good cam site that works for you and has some cute models you really enjoy and sticking with it? Well, good news: ImLive will probably be a godsend for you. The more money you spend on it, the higher your member rank will get, and the more benefits you'll receive. Among these are free bonus credits upon every purchase that can, in the end, reduce costs by up to 30%.
One of the site's coolest features is its Multi-Viewer. This is a unique tool that plays the live videochat of 6 active webcam rooms at once. It's a great way to scan through alot of rooms at once and get a real-time video peek into each room. Also, be sure to check out the on-going group shows with super low entrance fees.
ImLive lets the models decide if they want to broadcast in high definition, or not. If they've got the right webcam set-up, then the site is fully supportive of HD broadcasts. ImLive is fast to load its previews and shows, and generally feels extremely responsive. While it tends to work flawlessly, it also employs a great customer support team for times when it doesn't. There's a decent FAQ page, and if that doesn't help, use the links there to reach its customer support through email, phone or live chat.
---
JOYourSelf.com
JOYourSelf is simply a joy to use. It's simple to register to and has an amazing search engine and categorization system to find anything you might be looking for in particular. Beyond that, it has one of the best implementations of cam2cam and two-way audio in the business. Video and audio broadcast by you and the model both look and sound crystal clear, barring any issues with your equipment. Do note that, while two-way video and audio are offered in almost every private chat, but they cost a bit of change to enable.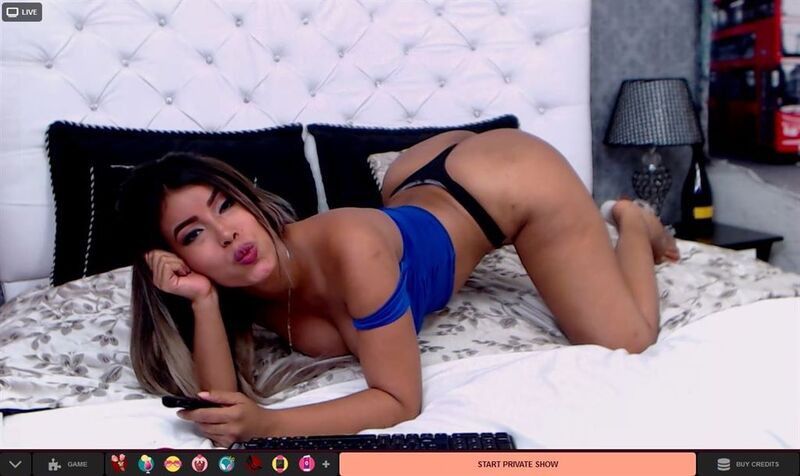 Aside from your feed getting through without a hitch and even in HD (should your camera be capable of that), JOYourSelf's video and audio quality manages to compete with the best of them. All rooms, except for the very new ones, are in HD, with some models even opting to stream in full 1080p. And there are a lot of models on here. The site is filled to the brim with gorgeous babes just waiting to entertain you, with every show looking and feeling as luxurious as the next.
Not everything is perfect, though. The site is expensive. It is fully aware of how great it is and is priced accordingly. Anyone looking to limit their spending on this hobby to a minimum, should probably look elsewhere. It's not unaffordable, mind you, but it is definitely pricier than most. On the plus side, it is incredibly discreet, and even lets you pay with gift cards, which is pretty rare, even if this list might not make it seem so.
JOYourSelf loads its previews and shows somewhat slowly, but that has yet to be a hindrance for even someone as impatient as me. Apart from that, there are no real issues which the site suffers from. It runs as smoothly as you might hope, and its video play-backs never stutter. An extensive FAQ page, as well as excellent email, phone and live chat support will definitely make sure it stays that way.
---
In Conclusion
As in most cases, it's difficult to wholeheartedly recommend any cam site other than CamSoda. When you're talking about a responsive and safe cam2cam interaction, though, it becomes even harder. The site's quality really reflects on its face-to-face broadcasting features, and it is heavily felt. There's just no other cam site that makes your experience feel quite as real, intimate, and secure as CamSoda does.
Sure, the other cam sites on this list have their merits. LiveJasmin, for example, will probably be better for finding glamorous models, and Flirt4Free and ImLive will have a better selection for anyone with a smaller budget.
But, if you want one of the most exciting cam sites online, then CamSoda is the way to go.