The Best Findom Sex Cam Sites
Last updated
January 23, 2020
Financial submission is a great method of escapism in this modern cash-obsessed society, but finding adult chat sites that fit this fetish is hard. The site needs to have great findom cams at fair prices, iron-clad security and a reassuring amount of discretion. This combo of attributes isn't easy to find in any one site, but I know of 5 findom cam sites that have all the above, and then some.
---
LiveJasmin.com
It's hard to talk about the best cam sites without mentioning LiveJasmin. If the subject involves more personal and intimate cam shows, that becomes damn near impossible. LiveJasmin has managed to maintain a level of quality and attention to details that surpasses almost any other, and does it with enough security and discretion to please even the most wary of customers.
On average, LiveJasmin has around 50-100 cam girls online that specialize in a variety of fetish shows, from live jerk off instructions (JOI) to cum eating instructions (CEI) and even small penis humiliation (SPH). Chances are you'll find a variety of models eager to make you their obedient pay slave. You'll also have an easy time finding them thanks to the dedicated Fetish category, which you can find in the main Category section at the left side of the site.
As for the quality of their shows, LiveJasmin is nothing short of meticulous. Almost all cams are in either 720p HD or full 1080p HD, and the models and their streams look so professional that they seem like a studio production. The lighting is always flattering, and the webcam always frames the model in a way to let the viewer enjoy her fully.
The downside to LiveJasmin are its prices. Being a paypig is expensive all on its own, and LiveJasmin doesn't make it any easier. A private cam show on the site tends to cost around $2.40 per minute, and, while cam2cam and two-way audio are always offered, they usually cost an extra dollar per minute, each.
At least you always know that you're getting your money's worth. LiveJasmin has amazing customer service, along with a 24/7 live chat customer support.
---
FetishGalaxy.com
First, let me point to the fact that I chose FetishGalaxy as the best fetish cam2cam site. There were many reasons for this, but the first one has to be the fact that it's a fetish-centric site, that in which kinksters like yoruself, may feel more than welcomed.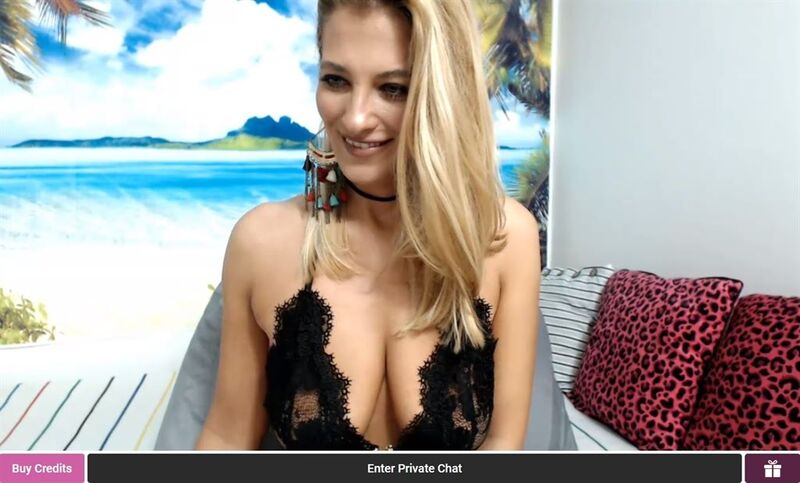 To make things simple for its members, this premium sex chat site divides its models into four separate categories: Dominatrix, Submissive, Educator, and Expert. Here's a quick breakdown of what these mean: If you're looking for ordinary findom webcams, then you'll want to try out a dominatrix. If you're looking for something more particular, such as a findom cam show that involves humiliation play, then you'll want to look for an expert. Finally, you can have a private chat with an educator if you're new to all of this or just want a guiding hand.
You'll have a lot of choices no matter what you choose to go with. FetishGalaxy has upwards of 120 cam models performing live at any given moment, and they come from all over, so you'll never be short on variety.
FetishGalaxy is also incredibly cheap, with a private show averaging at around $2.00 a minute. It even includes free cam2cam and two-way audio, but it's up to the model whether or not to enable any of the features. Overall though, FetishGalaxy is cheap enough so that you can afford to lounge around with a cam model in private without worrying about it breaking the bank.
I do wish that FetishGalaxy had higher quality streaming, though. Most cams on the site are in 576p HQ, and very few of them are in HD. There's also some stream stutter and slow buffering every now and again, which, while not being bad enough to be a deterrence, are still somewhat of a hindrance.
---
Flirt4Free.com
Flirt4Free is a premium webcam site with some of the most gorgeous cam models in the industry. Furthermore, if you prefer your domme to be a native English speaker, and more preferably from the US, then you'll find no more suitable chat site than Flirt4Free.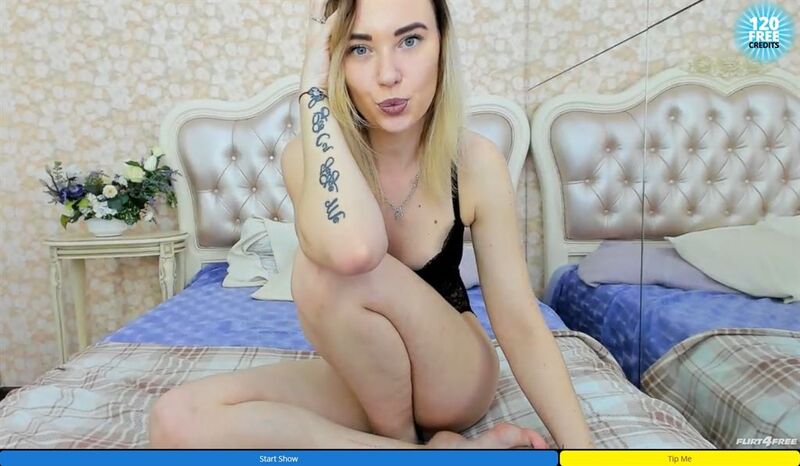 Flirt4Free is incredibly fetish friendly. There's even an entire section of the site solely dedicated to fetish education, and includes an active forum, guides and articles. If you're new to findom, then know that Flirt4Free is second only to FetishGalaxy in terms of accessibility and being newbie friendly.
Aside from having absolutely stunning findom cam models streaming on its platform, Flirt4Free also has some of the best video quality in the business. Most of the models here stream in HD and have the internet connection to support it, so you'll rarely encounter any issues with latency or stream stutter.
While its search function is rather unhelpful (and I would suggest you avoid it altogether), Flirt4Free's categorization is actually great. The site might not have a dedicated findom category, but you'll be hard pressed to find any model in its fetish category that won't do findom, or even won't do it well. You will quickly learn that they're as experienced as they are attractive. You'll have an average of around 50 fetish cam babes to choose from, and believe me, when the overall quality is so high, 50 is more than enough.
In terms of prices, though, Flirt4Free can be all over the place. The models charge a wide range of prices for their shows, but, after some calculations, I've found out that the average per-minute rate of a show on Flirt4Free is around $3.60. That's not cheap, but since c2c is free and that you can easily find findom cam girls that charge less and care more about how you spoil them later, then Flirt4Free is actually very affordable.
Flirt4Fee offers you many options on how you want to interact with the model, and keeps its members satisfied with customer service that you can contact at any time of day, on any day of the week, via pretty much any communication method you prefer.
---
CamSoda.com
CamSoda is the only freemium cam site on this list, and that's because these kind of sites usually treat private one-on-one shows as an afterthought. But not CamSoda - It manages to have the best of both worlds, keeping models nude and horny in the open chat while maintaining a great private option for those looking for a bit more intimacy.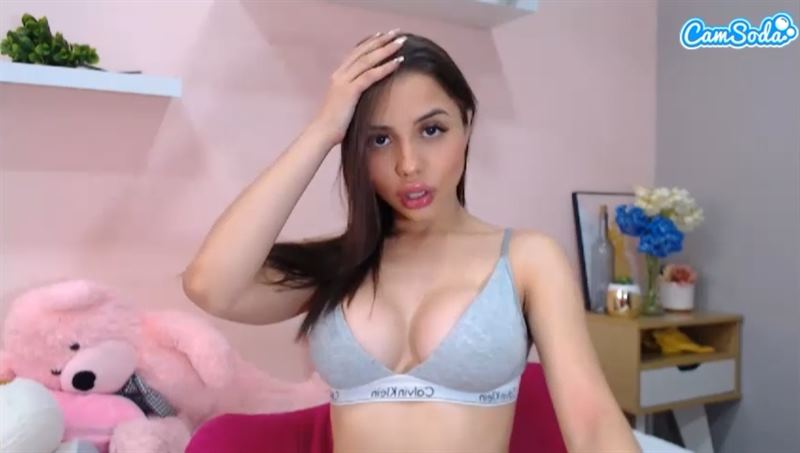 CamSoda has tons of cam rooms and a good variety of models. Want to be collared by a spicy Latina? Do you prefer your domme to be a seductive mature European woman? Prefer to be the human ATM of a gorgeous Asian chick? Whatever your preference may be, CamSoda most likely has it.
The cam shows themselves also tend to be streamed in HD, with the majority of them being in HQ at the very least. CamSoda is also rather cheap, with an average model on the site charging about $2.70 a minute, which includes c2c and, many times, even free show recording. This will allow you to enjoy your experience again and again, whenever you feel nostalgic.
So, you might be asking what's the catch. Well, CamSoda's search and categorization features aren't the most helpful, especially for aspiring paypigs. The site uses a tag system to sort out its cams, but it lets its models tag themselves however they see fit, so it's far from accurate. Also, searching for findom cams or even fetish cams doesn't yield relevant results, so you'll need to just search for these cams and models manually.
The site does have a mass preview feature which tremendously helps while sifting through the rooms. And, since the site is freemium, many of the rooms feature naked performers doing some awfully naughty things, which doesn't shorten the time you'll spend searching, but will definitely make it more enjoyable.
---
ImLive.com
ImLive is, hands down, the cheapest cam site on this list. It's private cam shows cost an average of $1.98 per minute, and it has several features (such as its rewards program and block sessions) that make it even cheaper. If you want to spend more of your money on your mistress and less on the platform that she streams on, then this is the place.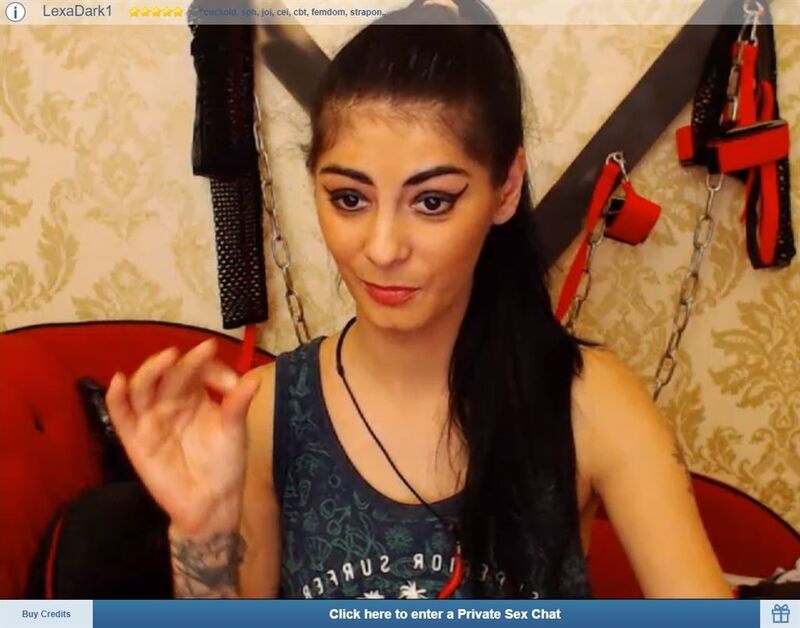 ImLive has around 130 fetish cam models performing live on its platform. This selection is split between dommes, subs and fetish experts. You can search for the Fetish & BDSM category in the Live Cams section to view these (use the drop-down menu next to the Live Now header to find it). As you can probably guess, dommes and experts will be much more experienced in being a findom mistress, so I suggest that you stick with them.
If you're looking for something very specific, though, I would suggest against using the site's search or categorization systems to find it. Not because they're bad, mind you. They're actually quite accurate and helpful. It's because ImLive has an exclusive feature called Fulfill your Fantasy, which lets you write down your innermost desires for the sites models to read and approach you with offers of making them a reality.
Whatever your choice may be, know that the model will most likely play the part of a findom cam girl beautifully. I just wish that the streams themselves were at the same level as their hosts, as most cams on ImLive only stream in 576p HQ. If you don't mind less-than-perfect resolution then great, you'll love the site. If not, then you may find it rather lacking.
---
In Conclusion
All the above sites use cutting edge information security protocols, and any payment that will appear on your billing statements will show under a different name than that of the site (such as DDitservices.com for LiveJasmin) to keep the nature of the transaction discreet. You will always be notified of this and the name it will appear as when purchasing anything on each site. In addition, they all accept a wide range of payment options, from credit to PayPal and even Bitcoin, so you can freely choose your preferred method of payment.
That said, there's really something here for everyone. If you want to see for yourself, visit the site that most interests you first and check it out. You won't need to even put in any information, let alone payment details, to try out the basic functions of the site, so there's no reason not to.
But, if you just want the best option out there so you can start enjoying your fetish without having to worry, then I suggest you try out LiveJasmin. It's pretty much impossible to go wrong with this fantastic premium cam site, and if the per-minute price of its shows isn't a problem for you, then you're going to have one hell of a time.