5 Best Cam Sites to Find American Cam Girls
Last updated
October 01, 2020
American girls are not just a fantasy, but a very real group of ladies that live up to their US reputations. They are fun, flirty, raunchy, and always up for a good time. Seeking them out makes a lot of sense, especially when you have five sites such as the ones below that make it easy as apple pie.
---
Flirt4Free.com
Flirt4Free looks like a straight forward regular site, but don't let it's sleek design and professionally shot profile pics fool you. These angelic looking ladies lounging in their boudoirs are not what they appear to be. As you delve deeper, you'll discover these angels are, perhaps, not so angelic, and are actually fetish loving mamas who like to get down down and dirty in a premium private performance.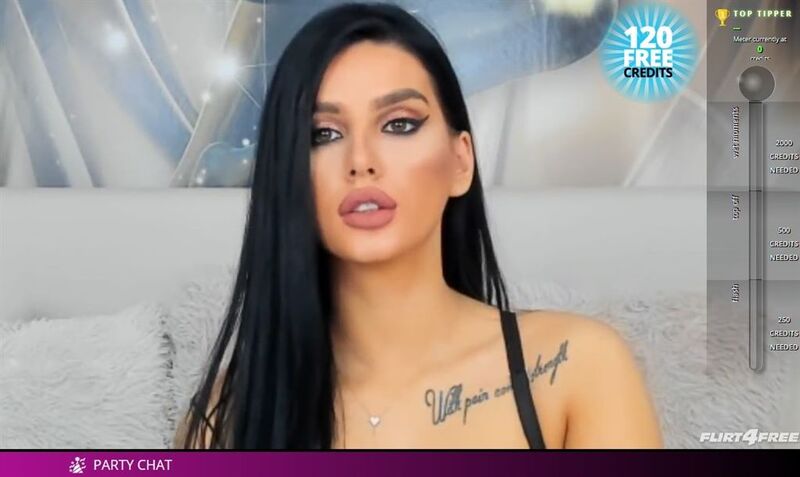 What makes this site stand out from the rest (Besides it's super cheap rates, amazing HD quality and sublime performers) is its focus on the kinkier side. The site's renowned fetish micro-site features not only 56 categories of kink and the performers that practice them, but it also has a user-powered forum where you can post your deviant desire and see which licentious lady wants to on-cam partner with you in the deed.
To find your American woman, filter by Languages on the top right, and select English. This way, you'll find almost solely US cam girls. Flirt4Free mostly has US cams on the site, with few models from other countries, and so the chance of finding that gal is higher than on most sites, even if you don't filter at all.
Private sessions stand at about $3.60 a min. Newbies to the site generally warm up with shows at just $0.45 a min, with c2c included in the price. To make sure you don't just spend thoughtlessly, don't buy credits or book a private show before checking out the site's ongoing Promos and Deals. These not only give you bonus credits depending on their terms, but the deals can double the amount of time you spend with a specific girl. If you're lucky, you'll end up paying half the price for double the amount of time.
And don't forget the site's mobile site, which is just as accomplished as the desktop. It boasts superlative quality and features, as well as the ability to let you enjoy c2c from anywhere and everywhere.
On top of all of the above, the site offers another extra cool feature for the video lovers out there. By selecting the Videos category on the top left, you enter a magical land with videos for every category possible. The fun part is that many of them are completely free, and range from just a few minute to hour long shows. Flirt4Free really is a site that keeps on giving.
---
MyFreeCams.com
MyFreeCams was the original amateur webcam site, and as such has more American cam girls than any other site. To find your American cam girls, simply click the Settings button above the cams. You will have the option to filter by region North America as well as Central/South America. On mobile, you can click the More button to get to the settings. The adjustments made in the Model List Settings change the main viewing gallery with chosen models featured first.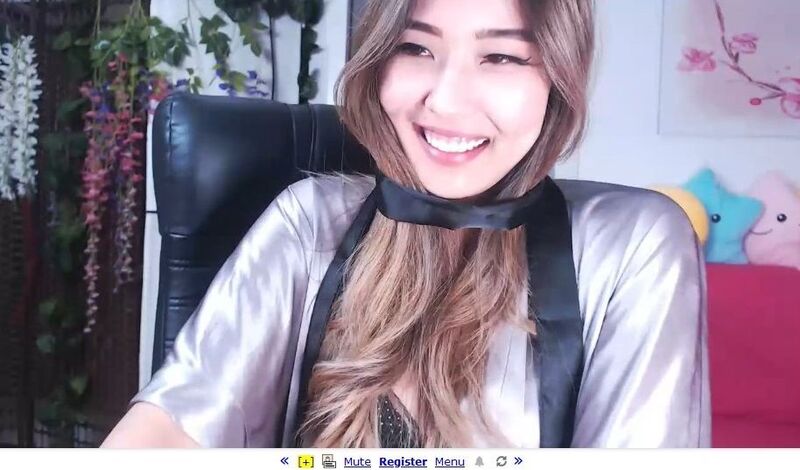 For US cam girls only, hover your mouse over any model profile picture and right click. So long as the model has included region information, her country will be indicated by Location. To take the search further, click on Tags & Topics, and look through popular tags, or do a free search, such as Ebony, BBW, or Blonde.
The OG freemium cam site, MyFreeCams, still looks like it did at the time of its creation. To some of you, it will give a nostalgic feeling of 90's style internet sites. To some, it will just look outdated. It offers no frills or fancy features, but simply thousands of online hotties, all women, ready and happy to stay in the free room and only get tips.
Though the site has no categorization system for different sexual preferences, there are a few great ways to find that one special USA gal. On the right of the main page you'll see many options of trending rooms and favorite/popular girls, but take a gander at the Model Explorer.
This is a great feature that goes beyond her nationality, especially for all the models that have not tagged themselves in a region. You can tell which speak English, according to their answers to fun questions like "Craziest thing I've ever done", or "Five things I cannot live without". Not only are the answers surprising and funny, they're a great way to tell who really has English as their mother tongue (no pun intended).
Private chats have a set price of $5.00 a minute on MyFreeCams. Other users can spy in on private shows,and will receive the audio and video from the models end. You can disable other users from being able to spy on your private chat by going into a TruePrivate, which costs an additional $2.00 a minute. MyFreeCams also has not implemented a cam-to-cam feature, so you'll have to use my guide on how to cam2cam on MyFreeCams if you're adamant on having a face-to-face chat.
Being one of the best freemium sites around, MyFreeCams shines when it comes to the amount of US cam models. It may not have cohesive streaming quality, a great categorization system or c2c implementation, but it makes up for it with eager, fun-loving models who are up for anything.
---
Streamate.com
Though Streamate is the only premium site on this list, you'll be happy to know there's plenty of kink and nudity in the open rooms. It's also an extremely fetish friendly site, with plenty of categories to choose from, such as: BDSM, BBW, Smoking, Muscle, and many more.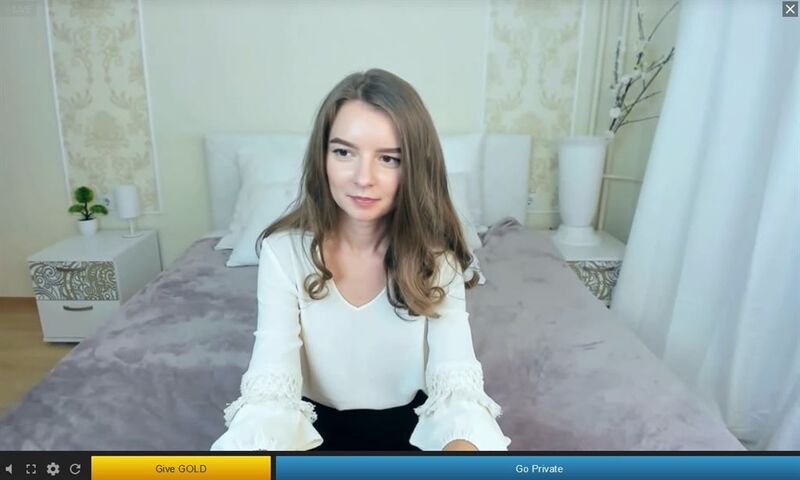 With around 150 cams in said categories, you'll not want for choice. To make the viewing experience the best it can be, click on the All Features button on the top right and select HD. To operate the HD function, make sure to click on the settings icon on the bottom left of the chat, and choose which streaming level suits you best. Rooms range from SD to 720p/1080p, but most do offer superb HD quality.
Finding US live cam chats is easy on Streamate, using the super easy navigation and search engine. Just select America/UK/Australia in the Region category, and when the rooms are filtered, look for the little American flags on the profile pictures. To add to that search, click on English under the Language category, as there are (obviously) multiple languages spoken in the US.
Despite the premium pedigree, Streamate offers incredibly reasonable prices, starting off at under $1 a minute and averaging at $2.50 a minute. Prices include 2-way audio and video. An easy way to save some pennies is join a Gold Show, which includes multiple members but the cost is extremely low.
At Streamate, you're charged only for the time you are spending in paid-for naughty activities, and you're charged directly. That means that you'll no longer have to deal with pesky token or credit packages, so you're much more aware of how much you're spending.
The site even makes sure that you won't go overboard by placing a daily limit on your expenditures. Once you've reached your cap, the chat you've taken part in will end and you won't be able to start another until the 24 hour time period comes to an end. And yes, you can increase your daily cap by contacting the site and requesting a new limit.
Streamate is a great option for those looking for a more premium feel and better streaming quality, yet still have the diversity and numbers of a freemium site, with an average of 1,500 live cams. The amateur models come from all over the world, are well versed in raunchy nastiness, and you're sure to find that USA hottie on this affordable, convenient site.
---
Cams.com
Cams.com was the first site to ever introduce what is now a common practice in live cams - Interaction between the model and the member with sex toys. To that end, Cams.com has tried to stay ahead of the curve in tech, and launched a unique feature - Connexion. This means, not only will you have access and control to the models' toy, she will have access to yours (you can use any toy that suits your needs, as long as it's compatible).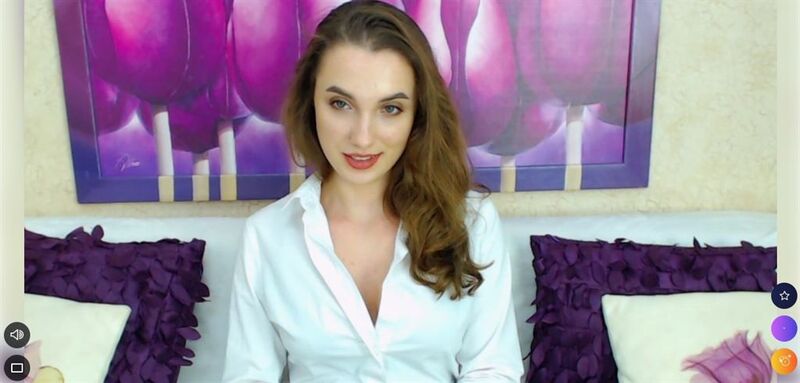 To find the US gal of your red, white and blue dreams, select the Region button on the top right and choose North America/UK/Australia. Next, go over profile pics you like, and click on the model's name to open up her bio. Regardless of the fact that these bios are super enjoyable to peruse and find info on the ladies, you will also see the country she hails from.
There is also the option to search for sex cams USA, using the keyword search tool (Magnifying Glass icon). Selecting your preferred language as English is also helpful. In order to enjoy your private chat with the best HD quality, select a room that has the HD mark on it. For the Connexion feature, choose a room with a wide X mark, and for one-way control of your model's pleasure toy, choose a room marked with a little lightning bolt icon.
On average, a private chat on Cams.com is going to set you back around $3.00 a minute, on average. To make things more budget friendly, you can join a particular gal's Fan Club, or you can join a multi member chat such as a Party Chat, where you and like minded members can all contribute small amounts to help the model reach her minimum quota.
Cams.com's Premiere membership program is pretty great, and offers rewarding perks, but it will cost you $19.99 a month. Once you've filled out your credit card information, you can apply for VIP membership (a button for it is found at the bottom of the site); it's free and well worth the hassle, giving you unlimited daily spending, 5% of every purchase back, 6 free months of Premiere membership, and 25 free recorded shows for free.
Cams.com is the perfect site if you want your experience to be as intimate as possible with your lovely Americana queen. The feeling of pleasuring each other through a screen is pretty special, as are all the lovely ladies on offer.
---
Chatubate.com
Chaturbate is one of the largest freemium sites around, with thousands of models from all over the world. You could easily spend hours on it without spending a dime, and who knows - you may even be tempted to become a model yourself. In fact, you'll see hundreds upon hundreds of people who've already made this decision, making Chaturbate the best cam site for amateur cams around.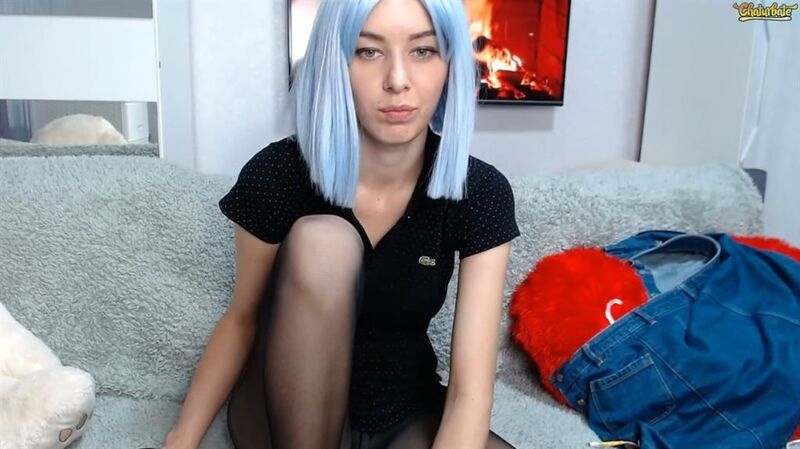 To find your American honey, click on the Advanced Search button on the top right, and mark your selections. We recommend selecting North America (Visible Regions), Prioritize HD Cameras and Show Locations (Options). With that done, you're now ready for your sexy expedition.
Chaturbate doesn't have a search engine other than the option mentioned above, and there are only 5 main categories (Features/Female/Male/Couple/Trans). It does have an impressive array of thousands of tags, such as Mature, Lovense (The popular pink toy you can control with tips), Fetish, Roleplay, and countless others. Unfortunately, there's no oversight on the tagging system, so you'll find a lot of irrelevant results in each tag.
But, this site isn't about the destination as much as it's about the journey. Simply spending time in a model's chat room can be an activity all on its own, with animation, connections to social media accounts, and even Amazon wishlists. Their pages can include anything from a simple tipping menu to entire stories, jokes, tidbits about their lives, and, of course, pictures and videos. If you decide to register yourself to a model's fan club (which greatly reduces the cost of private chats), you'll be able to gain full access to the pics & vids at no cost.
Despite the bountiful free rooms, there's nothing like having alone time with your lovely lady. For that pleasure, the average price will be around $1.10 a minute, and a minimum of $0.55 a minute. If you want to make things even cheaper, you can also opt to go into a Spy Show and covertly peek into another members' private show.
The price for private doesn't included c2c, since, like MyFreeCams, Chaturbate has no c2c implementation. If you still want to have a cam2cam show on the site, I wrote a Chaturbate c2c guide to help you with that. Just know that's it's a far cry from having be an actual feature on the site.
Chaturbate is the site for low-to-no spending, but at the same time gives you a ton of fantastic HD quality rooms, many of which hosted by American-born cam models. The variety here ensure you'll never get bored, and the amateur gals are always happy to please you, asking, at most, for humble tips in return.
---
In Conclusion
Out of the five sites on the list, Flirt4Free is the clear winner.
It's true that in theory, Flirt4Free can get pricey, especially if you find a model that charges higher up in the rates, but there are far more rooms that charge average prices or less, not to mention the countless ways to save - Fan clubs, deals and promos, negotiating with models for the price, and even Forums where you can chat with both members (To discover the best, cheapest models), and the performers themselves.
On top of all that, Flirt4Free offers features no other site does. HD streaming quality on desktop and mobile - And the mobile even provides cam2cam at no extra charge, contests for models that always make sure they are performing their best, and plenty of show types so you can either spy on other private chats, or engage in some good old fashioned shows with fellow members, for much lower prices.
Flirt4Free offers it all, not just stunning American models that make up most of the site. Just flip through the gorgeous offerings wearing the US flag, aviator sunglasses, and even a military style jacket - Rolling the dice, Vegas style. Anything is possible on Flirt4Free.