Your Guide to C2C Chat on MyFreeCams
Last updated
March 14, 2019
A veteran of the camming industry, MyFreeCams is one of the few cam sites that allow cam2cam in the open chat. It's a shame that this cam2cam feature is basically hidden to anyone unfamiliar with the messy UI. It's one of the reasons why MyFreeCams isn't on my list of favorite webcam sites to cam2cam on.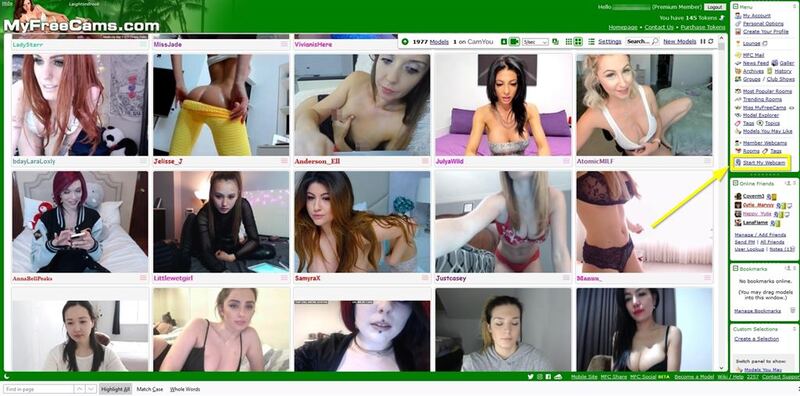 While going c2c on the site might not be the greatest, it is undeniable that MyFreeCams is among the best freemium chat sites in the world. It lets you see some of the finest babes have some fun, sexy time in HD without forcing you to shell out hand over fist. At least if you tip them to join you in the free chat rooms that is.
Starting a cam2cam session on MyFreeCams is not quite as straightforward as it is on other adult chat sites, where you can simply do so at the press of a button.
You will first need to register and buy yourself some tokens, since doing so turns you into a premium member for life, and only premium members can cam2cam. Don't worry, you won't have to spend any of those tokens unless you want to.
After doing this, click on Start My Webcam, which can be found under your personal Menu. I've marked it in yellow in the image above. You'll need to scroll down the menu to see it. Once you have clicked the link, you will be presented with a confirmation window where you're asked to agree to MyFreeCams' terms of service.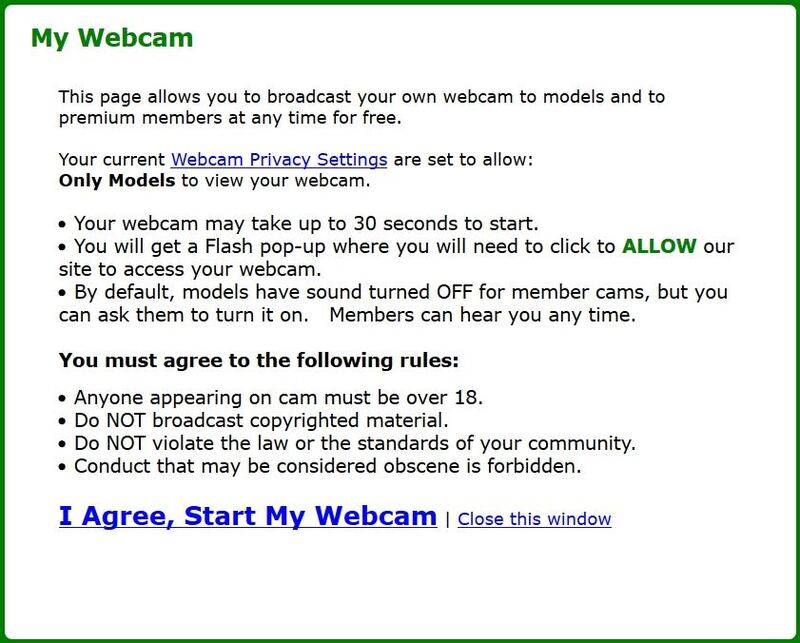 Before agreeing to this, though, I recommend that you adjust your Webcam Privacy Settings. This is where you can control who can watch you. If you're only interested in having a cam2cam show with a model, I suggest that you set it so that Only Models can watch you. You can set it otherwise if you're into exhibitionism, but be aware that members, unlike models, are under no obligation to refrain from taking pictures or video clips of you jacking off, so be warned.
Once you're done adjusting your privacy settings and have agreed to MyFreeCams' terms, a new page will open up, and you will need to give MyFreeCams access to your camera and microphone. If you don't already have Adobe Flash Player installed, you will need to install it before you can proceed. It will again remind you that you may be recorded, but this should only concern you if you're giving access to your webcam to people who are not MyFreeCams staff members or models. For the most safety, I recommend setting it so that only models that are on your friends list can watch you, but it is really up to how paranoid you are.
It's even in the site's Terms & Conditions, written as a legally binding assurance that MyFreeCams will always be "committed to protecting the privacy" of its members, going on to stress that "when your webcam is active, only the people that you have allowed access are able to watch you. Even the administrators of this website do not have access to your webcam" and that "you are not being recorded" by the site or its workers.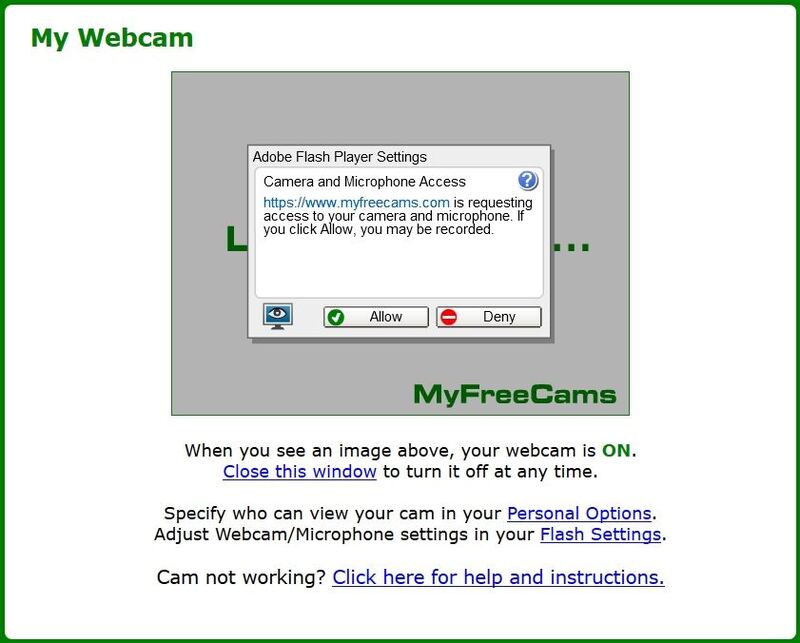 Once you Allow Adobe Flash Player to use your camera and microphone, your feed will start. This is how it will look: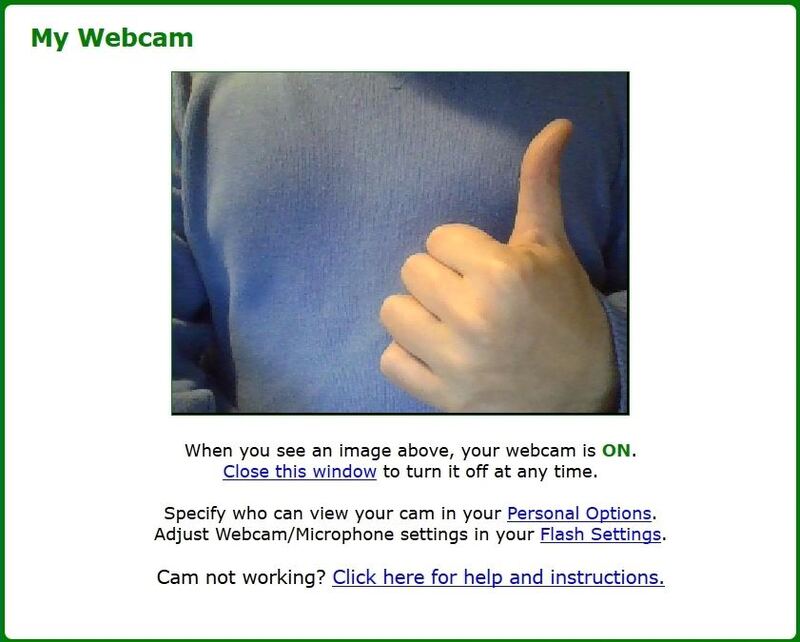 You'll have to keep this separate window open to be able to cam2cam. In this regard, it is very much like how two-way video chat works on Chaturbate. The difference is that this is not really your own chat room, and you won't get a notification once someone opens your stream. You can, though, check who's watching you via Webcam Viewers - a new tab that opens up in the Menu once someone starts watching your webcam.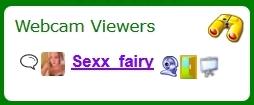 Now all you need to do is just find a model who does c2c, come to an agreement on a price and have fun. You can use the search function to look for c2c, cam2cam, webcam2webcam, and other relevant terms, but this isn't entirely necessary. You can just enter any room hosted by a model that caught your eye and ask her.
My suggestion is to send the model a personal message asking her about it. The vast majority of performers on MyFreeCams do cam2cam in some capacity. Some girls will charge you 15 tokens (about $1.50), while another will ask for 150 (about $15.00). It all depends on the model and your rapport with her. Also, if you're in a private show, the model is likely to request much less — sometime even offering it for free — and to watch you throughout. If you just tip her to watch you than she might do so until you are done having your fun, or until she does. If you don't want to keep tipping just to get her undivided attention than consider inviting her to a private show.
Also, while this cam2cam also includes two-way audio, if a model opens a member's webcam, it opens up muted. This means that you'll have to ask her to unmute you if you want her to hear you, and she is much more likely to do so in a private session. You probably wouldn't want her to do that in the free chat, either, as that usually means that other members watching her will also be able to hear you via her stream.
Do note that when you are in a model's room and you have your webcam on, a webcam icon will appear next to your name. This icon is an indicator that your webcam is on. The cam girl you are watching will also be able to see this icon, and click it whenever she wants to watch you (this is, of course, subject to your privacy settings).
As an aside, while MyFreeCams works perfectly well on mobile devices, it doesn't offer mobile cam2cam like CamSoda and LiveJasmin do, so keep that in mind in case you like to have that video chat feeling.
All in all, if you enjoy MyFreeCams and just wanted to add a bit of spice to your experience without having to look for an alternative, use the instructions in this MyFreeCams cam2cam guide and you'll be good to go.