Top 5 Cam Sites for BBW Cam2Cam
Last updated
March 19, 2020
Finding curvy cam girls is not hard. It's much more difficult to find a good selection of BBW cam models that are also beautiful, and on a cam site that has great cam2cam. Luckily for you, I've found just that: Here are the industry's best BBW c2c sites.
---
LiveJasmin.com
If you want to see your bootylicious babes in high quality, then there is no better site for that than LiveJasmin. Not only does the site prominently feature HD BBW cams, but its models are usually professionals who know their craft.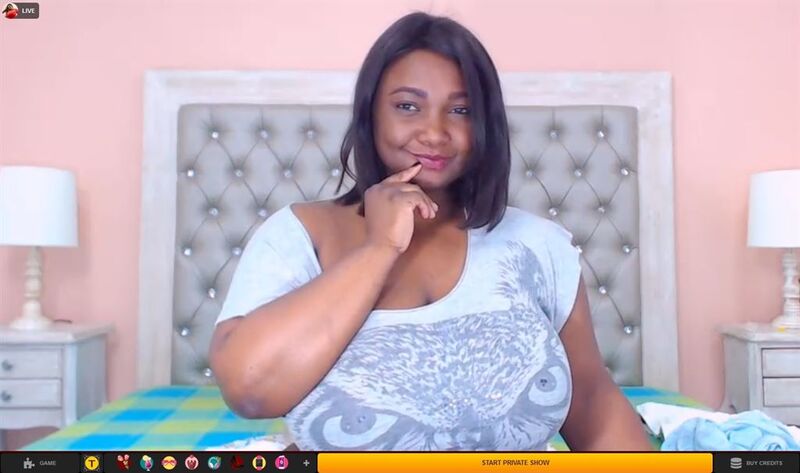 For example, BBW cam girls on LiveJasmin usually use their cam rooms to their advantage. They angle the webcam in a way that lets their viewers see them clearly, and use the lighting in their room to their advantage, giving you a good look at all their curves.
You can easily find LiveJasmin's plump models by clicking the BBW sub-category under the Appearance category at the left side of the site. Just know that, while it's a good way to filter for the curvy babes that you seek, it's also inaccurate. You will see quite a few thin girls in here, so you'll still have to sift through the rooms a bit. It may show around 80 BBW models on average, but only around 40 of them will actually fit the label.
Quantity and quality aside, there's still the subject of cost, and LiveJasmin isn't cheap. An average BBW cam show will only cost you about $2.40 a minute, but the addition of cam2cam and two-way audio will increase the cost by a dollar per minute each. At least it works on mobile, so you can watch your favorite fleshy performers on the go.
The upside here is that LiveJasmin is really good at the customer satisfaction front. It even employs a team of customer support representatives who work 24/7 and are always on your beck and call. You can contact them in a myriad of ways, but the simplest one is the in-site live chat, which I wholeheartedly recommend.
---
CamSoda.com
If you prefer a tip-based option for your BBW needs, then CamSoda is perhaps the best option for you. Not only is it a fantastic freemium cam site all on its own, but it also manages to maintain its more premium features, such as private c2c, in a way that rivals most premium chat sites out there.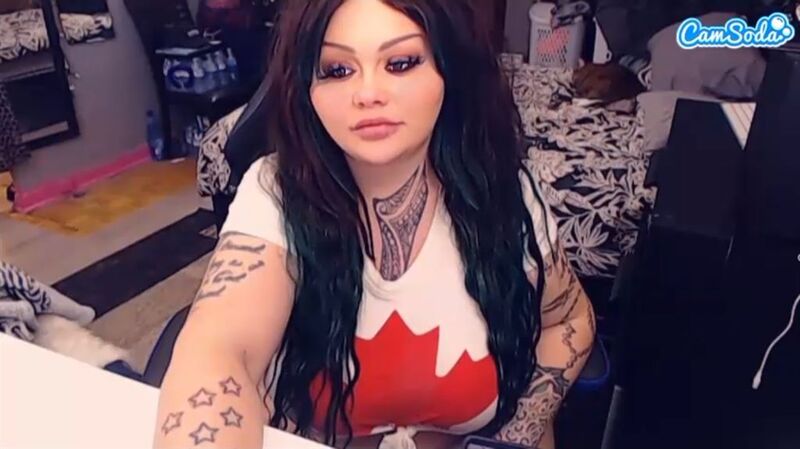 For example, unlike on other freemium cam sites in the business, all of CamSoda's BBW models are available for private chat. Sure, you'll see them naked and in action without paying one cent, but you'll still need to take them private if you want their undivided attention. You'll have the option of activating tip-based vibrators in both the free and private chat, in case you want to see them jiggle with pleasure, and you'll likely have that option since most BBW cam girls on CamSoda use tip-controlled sex toys.
When it comes to cam2cam, CamSoda delivers yet again. It's free in every private chat and made available by the majority of the site's BBW cam girls. Additionally, private sessions don't cost that much to begin with. On average, you'll be spending around $2.70 a minute, and, at times, that will even get you free recordings of the show that you can enjoy later. CamSoda is also the second and last cam site on this list that has mobile cam2cam. All of this makes CamSoda the top c2c site in the world.
So why is it below LiveJasmin on this list? Well, because of its selection of BBW cams. It's not like it has no chubby women performing on its platform, it's just that their difficult to find, as CamSoda's search and categorization systems are very inaccurate and unhelpful. You can search for BBW in the search bar, and find a dozen of them, but you won't find all of them like that. To do that, you'll just have to manually peruse the site.
In my experience, there are around 30 or so great BBW cams that will be worth your time. It's a good selection, and you can easily find them on the first pages of cams, but it takes a bit of time. Their quality, at least, will often be good, as many BBW cam models on CamSoda tend to stream in 720p HD.
---
ImLive.com
There's a lot to be said for cheap cam sites, aside from the obvious fact that they're inexpensive. If you're not a millionaire, chances are that paying a few dollars a minute for a hobby will make you far more conscious of the time you spend enjoying it, rather than on the actual fun you're having. If that is the case, then it's good that cam sites like ImLive exist.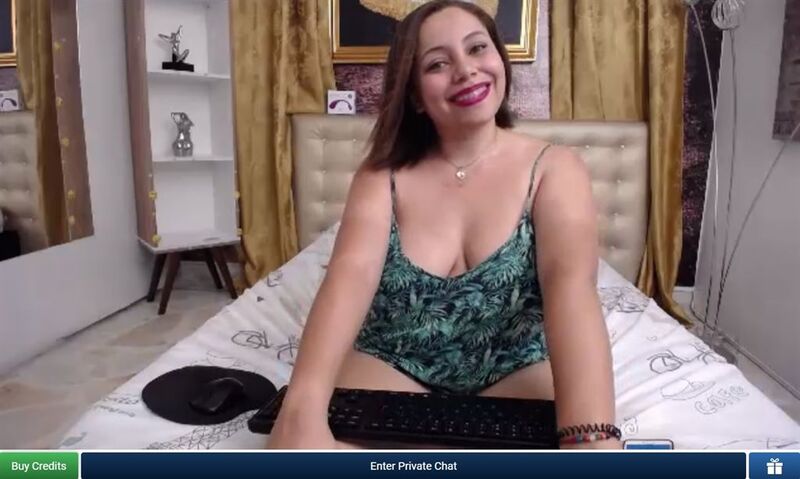 A BBW cam show on ImLive will cost you less than $2.00 a minute on average, and will always include free cam2cam and two-way audio. And, as if that's not enough, ImLive also has various features that help you save even more of your hard-earned money in the long run, such as cheap group shows, fan clubs, discounted long shows and a very generous rewards program.
Finding these BBW webcam shows is also made easy thanks to ImLive's wonderful categorization system and exclusive Fulfill your Fantasy feature. This feature lets you write down your fantasy and have the models of the site send you requests to fulfill it. No longer will you need to sift through a cam sites many pages looking for that one model that both suits your tastes and is willing to perform your kink. Have a macrophilia fetish? Want the model to act like a giantess who's about to smother you and slurp you down? Then write it down and your work is done.
The catch here is that ImLive's collection of BBW webcams is quite limited in comparison with the other sites on this list. On average, you'll see around 30 live BBW cam models performing on the site, but around half of them will already be in a private cam show and, therefore, unavailable. You can find these models under by clicking the Filter drop-down menu and hovering over the Body category.
The actual quality of the cams is usually good, but it's not uncommon to encounter BBW babes on ImLive who stream in less than HQ quality, or have internet issues that hurt the flow of the show with slow buffering and latency.
---
Stripchat.com
If you prefer freemium cam sites, but want better selection and categorization than what's offered by CamSoda, then you should seriously consider checking out Stripchat. This tip-based cam site has around 130 live BBW cams at any given time, and they can be easily found under the Body Type category on the left.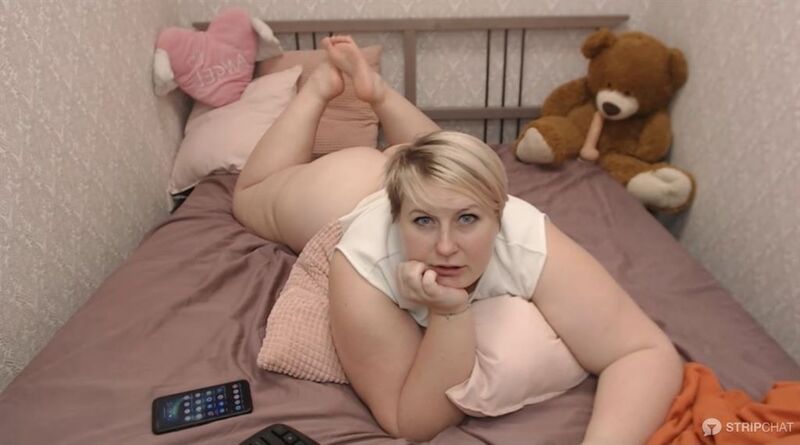 That's quite an impressive number of BBW girls, isn't it? Well, don't get too excited. Not all of these girls are professional cam models, or even that attractive. Around half of them are, which still places Stripchat above most other BBW cam sites in terms of selection, but it doesn't quite blow anyone out of the water.
This is also true for the actual streaming quality of the BBW shows. The more beautiful models tend to have better camming equipment, with most of them streaming in HD video quality. You can look specifically for HD cams by clicking the All Cateogires button on the left, below the main categories.
In fact, you can look for pretty much anything on Stripchat thanks to its fantastic categorization. You can look for models by body type, rates and pretty much anything else, and fairly accurately as well. Also, if you use the check out the Private Shows category, you'll notice that most models on the site charge around 16-24 tokens per minute, which converts to roughly $1.60 - $2.40 per minute in private. From my experience, on average, you're looking to pay around 2.10 a minute, which is really low.
The catch here is that many BBW cam babes on Stripchat will also charge you for cam2cam. This extra charge can go up to $3.00 per minute, and while many here don't charge extra for c2c, this still raises the cost of private c2c BBW cams to above three dollars, so Stripchat can definitely be pricier than most if you don't take the time to find a cheap BBW cam show.
---
Streamate.com
Lastly, we have Streamate, a site with probably the best balance of quality, quantity and price. It may not shine in any one department, but it sure knows how to please a BBW fan who wants lots of great options at affordable prices.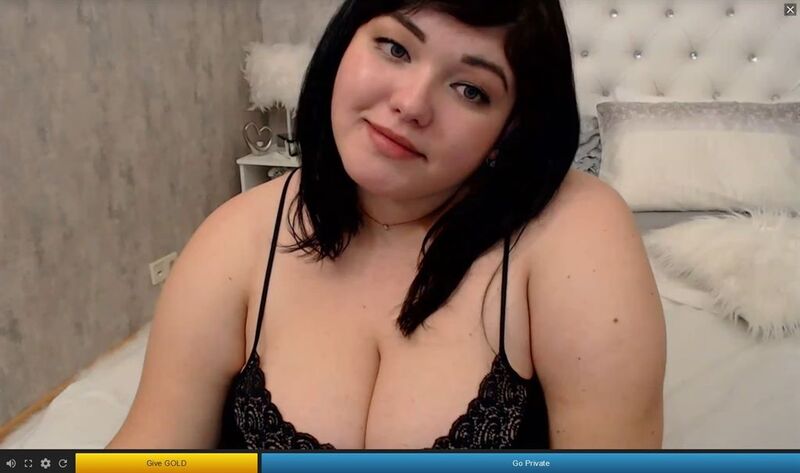 Streamate has around 70 BBW cams at any given time that you can easily find in its dedicated BBW category at the left of the site. The categorization here is good enough so you won't have any issues finding whatever it is that you're looking for easily and quickly. It's also fairly accurate, so you won't be wasting much time sifting through tons of cams hosted by pencil-thin cam girls when what you want is a healthy and plump woman with curves for days.
The downside to this is that most of the chubby cam girls on Streamate stream in HQ, and only a few opt to stream in HD. There's also no way to specifically filter for HD BBW cams, or HD cams in general, so you'll have to check out the rooms one by one to find out which model uses a high definition webcam.
The prices, at least, are more than fair. The average BBW model on Streamate charges around $2.50 a minute, and, while not all of them offer cam2cam, those who do always offer it for free. What I really appreciate about Streamate's costs, though, is that the site uses direct pay, meaning not tokens or credits to get confused by. You always know how much you're paying, and the transparency of it is very welcome.
If I had to say why Streamate is only in the fifth spot on this list, then I would say that it's because of its "private" shows. You see, even when you take a model private, it doesn't prevent other members of the site from spying on the performance they model is giving you. To truly have some intimacy with her, you'll need to shell out an extra dollar per minute, on average.
Still, while it's not ideal, Streamate's private shows are definitely worth the asking price, and the site is only at the bottom of this list because the other four entries are just that amazing.
---
In Conclusion
This list of best BBW cam2cam sites can, and probably will, keep you occupied for months, if not years. They're all safe, secure and offer different things for different people. Want the cheapest cams? Visit ImLive. Want the biggest selection? Try out Stripchat. Want to make them cum using tip-controlled sex toys? Then CamSoda is your best option.
But, if you just want the best experience, and the highest quality BBW cams, then visit LiveJasmin. In terms of streaming quality, it has the best BBW cams in the business, and it makes a huge difference. You're just not going to get this luxurious experience anywhere else.