5 Best Cam Sites for Watching Couples on Cam
Last updated
June 27, 2019
Why settle for one when you can have two? Couple cams are undeniably a blast. They let you peek into the love life of a sensual real-life couple, and direct them as if you're directing porn. I've listed below the top 5 cam sites for watching couples have sex live so that you'd know exactly where to visit first.
---
CamSoda.com
Like Chaturbate, CamSoda is a popular freemium sex chat site that focuses more on the communal experience of the open chat than on private shows. Unlike Chaturbate, though, CamSoda actually has cam-to-cam implementation (which also includes two-way audio). Whether it's enabled and how much it costs is decided by the performers, but, on average, it is usually rather cheap (less than a dollar a minute to enable) and is offered by most models working on CamSoda.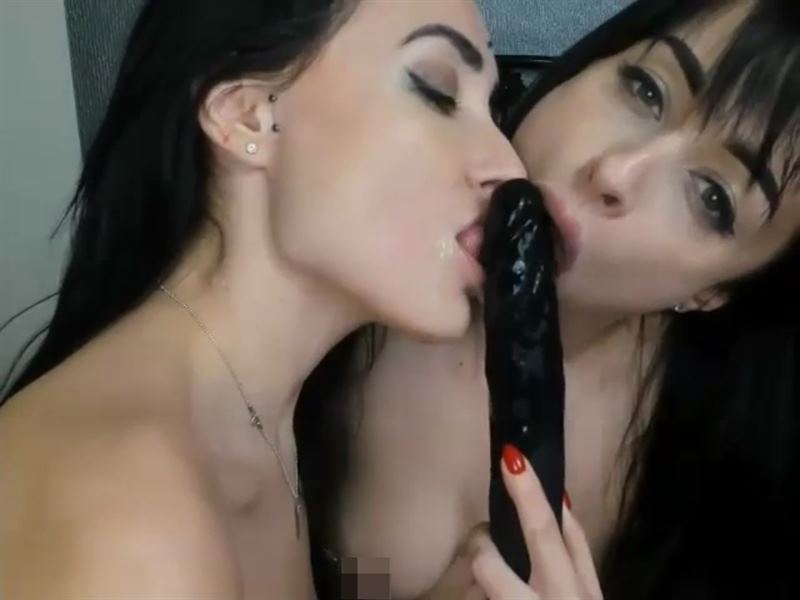 CamSoda's selection of couples on cam, though, is much more limited than Chaturbate's. There are usually around 25 couple cams live on average, and some of them are usually not really couple cams, but rather threesome cams or orgy cams. If that sounds amazing to you, then CamSoda is probably the site for you, but if not, then you're going to be a tad miffed about them lumping these cam shows under the same category.
Not that CamSoda's categorization system is that helpful anyway. If you want to look for anything in particular, I suggest that you only use the site's filtering system and not the tagging system, as it is wholly unreliable. Filter for couple cams and just look through them for anything that you might find appealing. There aren't too many of them so it's not really an issue.
Most couples on CamSoda stream in high quality, so if you, like me, refuse to watch pixelated titties, then you're in luck (and I'm positive that you are, otherwise you'd be watching Japanese porn). CamSoda is also lightweight and works on most systems and browsers. It's also fantastic on phones, with mobile c2c included.
CamSoda is overall a joy to use. There are a ton of women and men on the site that use remote-controlled sex toys that you can activate by tipping them, and the couples are no different. If you want to truly be part of the experience, then you're in luck.
All this does come at a cost, but far from a steep one. CamSoda is actually the cheapest cam site on this list. It has a wide range of token packages that give you more tokens for less money the bigger the package that you purchase is. In addition, the actual private couple sex shows on CamSoda are rather cheap, costing less than $2.00 a minute and usually include either free or cheap c2c and free show recording, so you can reminisce at your leisure.
The shows on CamSoda rarely suffer from any technical issues like slow buffering, screen tearing or latency, so you won't need customer support for that. Which is good, since CamSoda only has live chat for billing issues, with email being your only option for anything else. The site does have a handy FAQ page, but if you need anything more you'll probably need to be patient.
---
Chaturbate.com
Chaturbate is a freemium cam site with one of the most impressive collections of cams out there. There are literally thousands of cam shows to choose from, with a wide variety of performers and excellent streaming quality. This is what made me rank Chaturbate so high up this list; many of the cams are hosted by couples, with around 300 of them live at any given minute.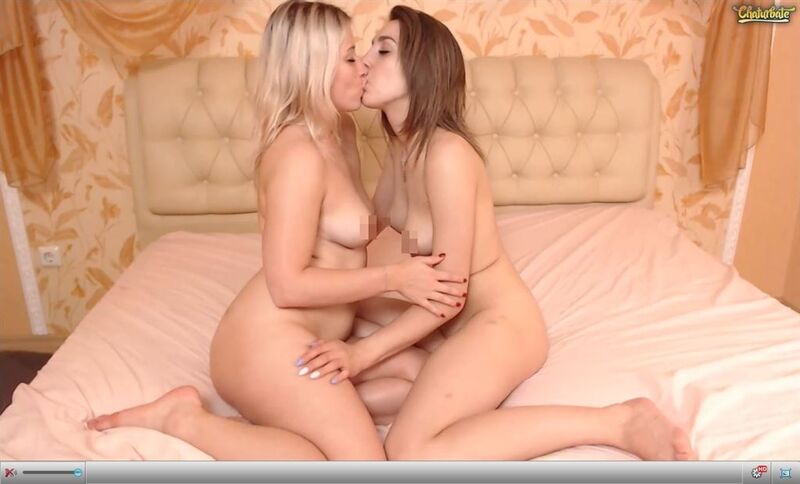 Most of the couples on Chaturbate are straight couples, but there are quite a few lesbian and gay couples if you feel like mixing it up. You can easily find gorgeous, sensual couples on here that are as experienced and professional as it gets. They also tend to stream in HD, with HQ usually being the bare minimum resolution you'll see being used by anyone who's not an amateur exhibitionist. There are also a few orgy cams on here if you like to watch a party every now and again.
There is a downside to Chaturbate's massive selection, though, and that is the site's search and categorization systems, which are rather inaccurate. It will force you to spend a few minutes each time you want to enjoy something particular, especially before you finish creating your stockpile of favorite performers. There's also no video preview for the rooms so expect to go in and out of some of them, which will slow things down a bit more.
But that is nowhere near as much of a headache as Chaturbate's lack of cam2cam functionality is. If you want to have a face-to-face with the couple, then you'll need to use a guide on how to c2c on Chaturbate. It takes a few minutes to set up and is somewhat unreliable, but you at least have the option in case you want it, and it includes two-way audio. A couple will usually charge you for setting up a c2c session, so be prepared to spend a bit more for the pleasure.
Fortunately, Chaturbate is very affordable as it is. A private show will cost you around $3.00 per minute, but the price can be lowered by purchasing bigger credit packages that give more bonus credits the larger they are. Because the site is freemium, you might only need to tip to have a couple perform what you wish them to. Want to see the woman give her man a sloppy blowjob while looking right at the webcam? Tip her a few bucks and enjoy the show.
All in all, it's no wonder why Chaturbate is as popular as it is. It runs well, is convenient to use and even has a premium membership that gives you great benefits while basically paying for itself. If you have any issue on the site, use its extensive FAQ section and you'll most likely will be able to resolve it fairly quickly. If not, you might have to wait a few days. Chaturbate's customer support is all right, but you can only contact them via email and it takes them a while to reply.
---
Stripchat.com
In terms of couple cams, Stripchat is basically Chaturbate but more expensive and with c2c implementation. It has around 300 couples on cam that you can easily find, since this site's categorization system is actually accurate (unlike Stripchat's), and many of them stream in HD.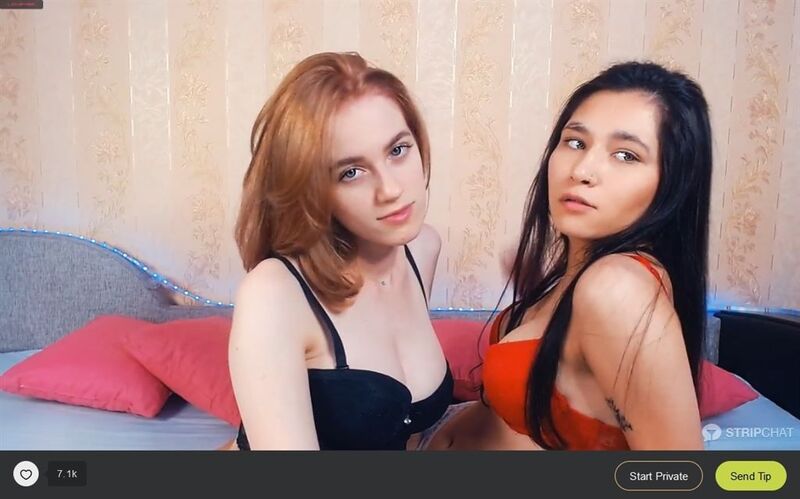 The actual quality of the couples cam shows on Stripchat is also comparable to that of Chaturbate, with the streaming usually being very fluid and in high quality and definition. But, while it compares to Chaturbate, it doesn't beat it. Both sites allow show recording, but Stripchat has fewer HD couples cams, and noticeably more stuttering and buffering issues than Chaturbate has.
In addition, Stripchat's diversity of couples on webcam is also lesser than Chaturbate's, with most of the couples here being hot Latin couples. There are more than a few here that come from different parts of the world, but my point stands. As for the prices, a private couple show on Stripchat will cost you, on average, around $2.10 a minute - nearly twice as much as it would on Chaturbate.
I really hate comparing the two sites in this way, but they are so similar in this regard that I really can't help it. But, since I'm doing this, let me list the reasons why Stripchat easily gives Chaturbate a run for its money: First, everything here is much more intuitive and streamlined. The UI of the site is simply better, and the filtration is much more accurate.
Second, while Chaturbate is cheaper, it has no c2c, which is why it's nowhere on my list of the best c2c couples cam sites, while Stripchat is. While cam2cam on Stripchat will, at times, cost you extra to enable, I'd much rather have the option to pay for it than not have the option at all.
Ultimately, if you're looking for an absolutely massive selection of couple cams but don't want to compromise on anything less than a high-end private show experience, Stripchat will definitely put a smile on your face.
---
ImLive.com
ImLive is one of the cheapest cam sites in the world. Aside from the cams on the site actually having low rates for private, the site itself has a few other things, like a fantastic loyalty program and low-cost group shows, that make things even cheaper. If you want to not stress about how much you're spending and just take your sweet time to enjoy the sexy couple that you're flirting with, then ImLive will suit you like only a few cam sites can.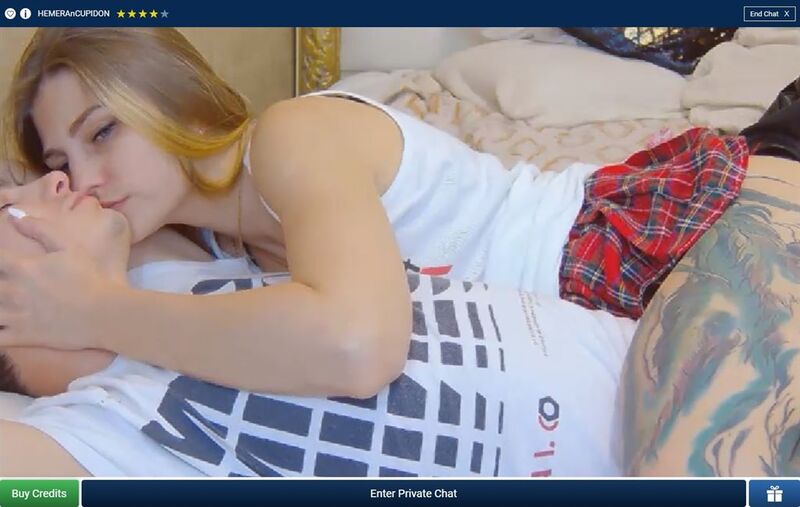 ImLive isn't just about affordability, though. It has a decent selection of cam shows, with around 20 couples streaming live at any given moment. Even though there are a few of them, the variety is great, with a plethora of different ethnicities, body types and kinks being on display. If you want to find anything in particular, the categorization system and search functionality are ok, but you probably won't need them due to how few couple cams are live on average.
What you might want to try, though, is ImLive's special Fulfill your Fantasy feature, which lets you write down your fantasy and have the couples contact you if they're interested. Want to watch the man lick his woman's feet and worship her? Write it down and put it out there. Since this is pretty much guaranteed business for the models, these requests usually get a lot of traction, so you'll usually have a few couples to choose from for your kink. If you feel like it, you can just decide to go with one couple and put the rest on hold for a later time. It's really a shame that no other adult chat site has embraced this feature, it is really that great.
Since cam2cam is freely included, along with 2way audio, in every private chat, you will always have the option of greater intimacy with the couple, at no additional cost. It's a shame that the actual quality of the shows isn't as consistent. There are quite a few HD cams on ImLive, but they are not the majority. Furthermore, encountering cam shows with streaming issues isn't common, but it isn't a rare sight either.
Thankfully, ImLive's customer support is excellent, so you'll never be in the dark on whether you're at fault for the technical issues that you might experience. ImLive's customer support team can be contacted via live chat, phone and email. ImLive's support team tends to answer emails within several hours, and I've found them to be as attentive as they are helpful. To unlock the live chat, you will need to have made at least once purchase on the site.
---
xLoveCam.com
xLoveCam is a highly trusted middle-of-the-road cam site that offers something for everyone. This European cam site has a good selection of sex shows streaming in high quality and costing less than you would expect, all while having an accurate search engine along with a categorization system that will make finding anything on xLoveCam a breeze.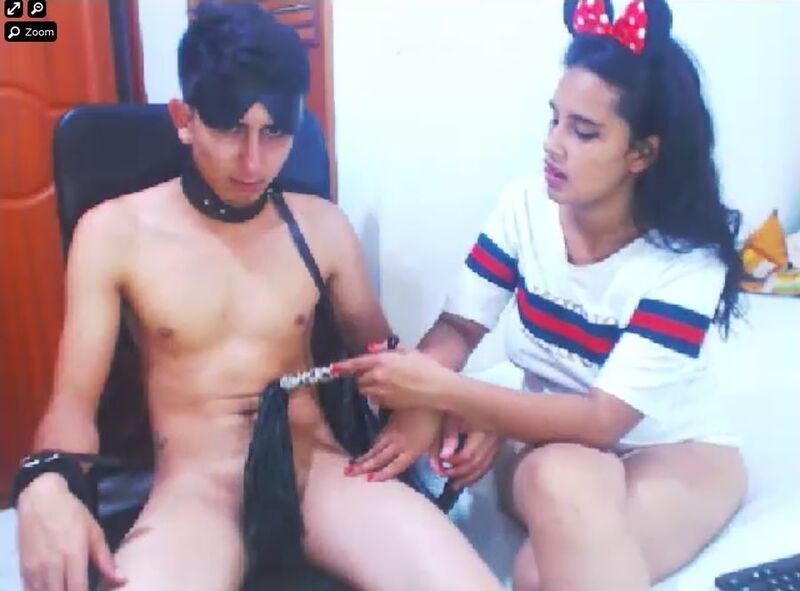 Let's start with the actual quality of the shows: xLoveCam has an equal amount of cam rooms in HD as it does in any lower resolution. The chat rooms themselves take a moment to load and buffer but you'll only need to wait a few seconds for them to reach their highest quality and then you'll be good to go. It's also uncommon seeing a room that has stuttering or buffering issues beyond those first few seconds, as the streams on xLoveCam tend to be steady and reliable.
xLoveCam is also very lax in terms of how much skin the models can display and when. It even has Topless Mondays, so members have one day a week where they can see the models nude in the free chat and thus have an easier time making up their mind on whether or not they want to take them private.
The prices of xLoveCam's shows is also a high note. A private show on the site costs around €1.80 (around $2.00 at the time of writing). xLoveCam also has c2c freely included in every private chat, which helps lower costs even further. On top of everything, xLoveCam uses a convenient credit-to-Euro ratio of 1:1, so it's always easy to track how much you're spending.
The reason why xLoveCam is last on this list is due to its small selection of couples sex cams. On average, there are less than 20 couples online, and the best are usually already in private with another member, meaning that if you want a quality performance with a gorgeous couple, you can have it, but you'll need to be either lucky or patient. This is especially saddening for BDSM lovers, since the site has fantastic fetish couples on cam, but they're usually in private at most hours of the day.
Thankfully, xLoveCam's customer support is top of the line, so you can be damn sure that you'll get the experience that you want without any hurdle getting in your way. xLoveCam has a detailed FAQ section in case you have any questions or issues you feel you can resolve by yourself, along with an attentive customer support team that you can contact at most hours of the day via email and live chat.
---
In Conclusion
Whether you're into voyeurism, directing porn, cuckolding role play or just watching a cute couple explore each other's bodies, the site's above have you covered. They all have something different to offer, and they all shine in their own right.
But, if you're looking for the best bang for your buck, CamSoda is your best option. It has fantastic streaming quality, hot couples on cam and affordable prices.
If any other site caught your attention for one reason or another, feel free to try it out first. But if you've yet to make up your mind, go visit CamSoda, register for free and use the free credits you get on sign-up to try it out.