Top 5 Sex Cam Sites That Accept Credit Cards
Last updated
October 10, 2019
Almost all of us use, or have used, a credit card to buy our online goodies. It's quick, easy and for most of the time, a secure and safe way to pay. When it comes to adult video chat, payment options and security are paramount. Read on to discover which are the top 5 sex cam sites that accept credit cards, as well as giving the biggest benefits and discounts when it comes to paying with plastic.
---
CamSoda.com
If naked ladies getting their kink on for free floats your boat, then CamSoda is the proverbial rising tide for your sex cam voyage. This popular freemium X-rated video chat platform features thousands of amateur, semi-pro, pro and even the occasional verified porn superstar getting nude and naughty in free chat rooms. You only pay when the time comes to whisk them away for some one-on-one fun or to tip them to perform a particular act and, as you'd expect from a freemium cam site, private sex chat is... well let's just say cheap, cheerful and credit card friendly.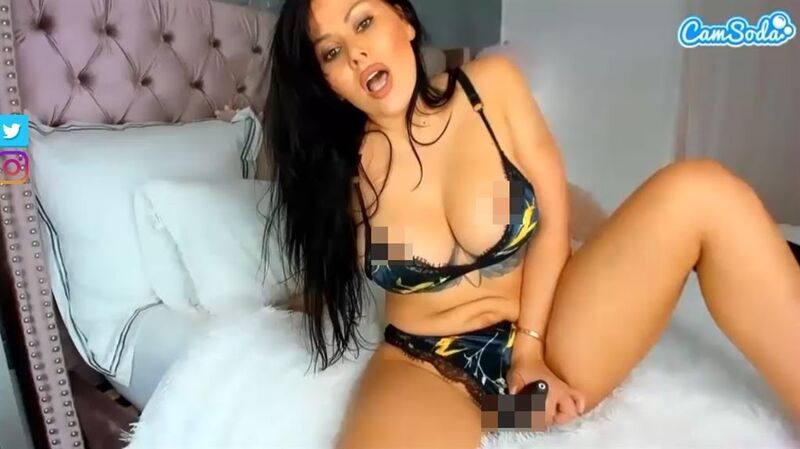 With a five-hundred plus cam hosts streaming at any one time, there's something for everyone. Girls, guys, couples, trans, and a mixture of them all together are constantly available. Appearance and fetish wise, anything from sexy BBW Milfs to Latina hotties, Asians, and ebony babes that squirt, suck, finger and rim, fight for your attention and compete against each other by offering some of the lowest chat rates around.
Once you've finally settled on your chosen cam host who is beckoning you in for some hot private 1on1 action, you simply select Go Private and see how much the model is charging for a minute of some private time. If this is your first visit to CamSoda, just be aware that their rates are only viewable if you have already purchased CamSoda tokens. On the other hand - if you just want a quick kick of a specific sexy act, you just tip the porn performer in the open chat room according to their 'tip menu' and they'll happily oblige to spank or play with their sex toy, etc., without having to go into a private chat.
With many of the rooms streaming in HD - the average cost per min of private chat is super-affordable considering the high quality of both the performers and the broadcast quality. On the downside - finding the HD options and the cam hosts that appeal to your quirks isn't that easy - let's just say there's room for improvement on CamSoda's search engine capabilities. Average private chat per minute is around $2.40 with many, many rooms coming in at under $1.00 a minute for some sex chat antics. The price is calculated by the number of tokens the performer charges, each token (depending on the number you buy in a bundle) costs around $0.10.
The site accepts most major credit cards including Visa / Mastercard / American Express / Discover / Diner's Club / JCB / Switch, and provides discreet and secure 128 bit encryption for all payment details. On your billing statement - the charge appears under a nondescript name.
---
LiveJasmin.com
LiveJasmin is the platinum card holder of webcam platforms. A quick glance at the homepage's gallery of cam models and you already understand why this live porn chat site is considered as one of the best, if the not best cam site out there. It features a thousand plus stunningly beautiful cam models always online, HD streaming, a wide-range of kinks and fetishes, and of course, secure, discreet and safe credit card payment options that'll give you even more extras and discounts to enjoy on the site.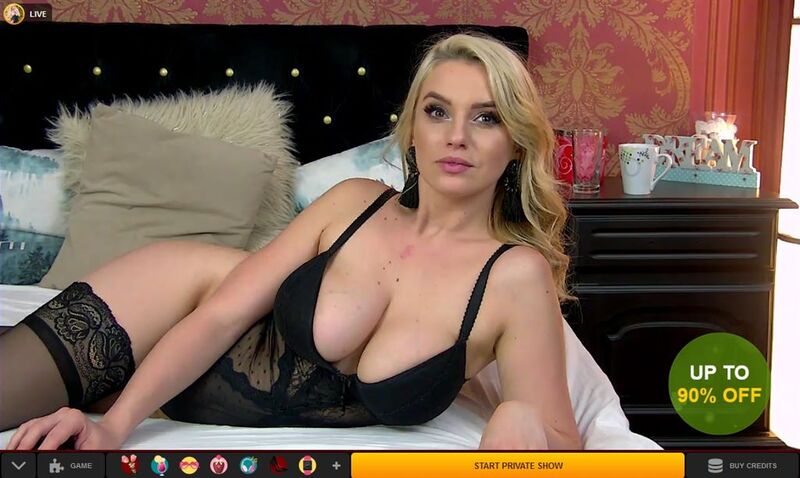 Not just anybody can become a LiveJasmin cam model. The site only allows the most ravishing babes to stream under the LiveJasmin banner, and by ravishing, I mean gorgeous girls that'll appeal to every taste. Blondes and brunettes to subs and doms, chubby and skinny to kinky and shy chicks - there's something for everyone, and the somethings are the hottest chicks online. Almost every room broadcasts in HD - with a huge number kicking up the action and strutting their stuff in full HD (1080p). Not only is the streaming top of the range, but every boudoir is fully optimized to ensure no grimy, dark or poorly lit angles are going to ruin a guaranteed rocking good time. The cam hosts know exactly where to position themselves to make sure you get the best views and won't miss a thing with any out of the frame action.
You'd expect the cost for the platinum pussies to be on the high-side - but LiveJasmin knows that being the best - also means offering unbeatable value for money and that's what they do. One-on-one private chat averages out at about $2.80 a minute, but beware... while some babes charge as little as $1.00 a minute, the most in-demand performers can justifiably bring in $12.00 plus for a minute of private chat. And guys, remember if you want to enable cam2cam and 2-way audio - you've got to add an additional $1.00 a minute for each feature on top of the models' listed private chat rates (some models freely include it, while others charge double that amount).
Buying your fun via credit card is worthwhile in more ways than one. The first time you verify your credit card details (no payment necessary) - you'll get comped 9.99 credits as a thank you. (Each credit is worth approximately $1.20). And, the bigger the bundle of credits you purchase on your credit card, the less you pay per credit.
Credit cards accepted are Visa / Visa Electron / Visa Bleue / Mastercard / Maestro / Diner's Club / Discover / JCB. Don't worry about prying eyes discovering your LiveJasmin purchases on your billing statement - the charges don't appear under 'LiveJasmin' - rather they'll come up more discretely under an unclassifiable name.
---
Flirt4Free.com
Flirt4Free is a fusion of a premium sex chat site with a significant sprinkling of freemium benefits. While most of the girls tend to keep their XXX antics covered in the free public chat rooms - the site's party shows take things to the next level and you don't have to pay a penny for some extreme fun. Unlike freemium sites - most of the rooms here stream in 720p HD, with many broadcasting in full 1080p HD. What sets Flirt4Free apart from other similar live porn cam sites is its huge range of sexy extras including its extensive category of kinks and fetishes (56 of them), an enormous library of hardcore adult videos, and the porn paradise palace of Flirt4Free's Live Cam Mansion.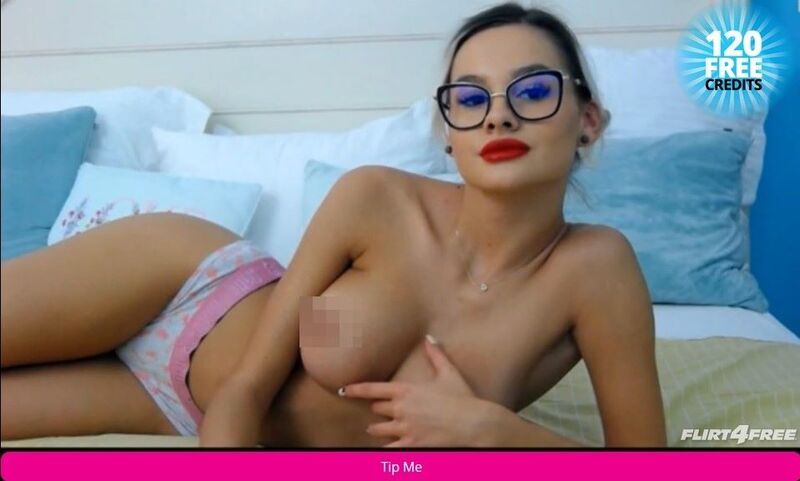 Flirt4Free's gorgeous ladies act more like sexy friends with benefits as opposed to cam performers. The site carefully chooses which girls it allows onto the platform - they have to not only be hot - but also social and friendly. While some sex chat sites focus on volume, Flirt4Free definitely aims toward quality over quantity. On one hand this means you have less subpar rooms to sift through, on the other hand - if you are into a specific look or kink, you may find that there are not many options to choose from.
So, you've narrowed down your search and are ready to take things to the next level. Well, you've got several options. I'm going to concentrate on the classic Private Chat option - but cheaper alternatives include a Multi-user Show, a Voyeur Mode, and a Group Chat. Hover over the cam model's snapshot and info appears which include her preferred kinks and private chat rates. Rates can vary from the bargain babes at under $1.00 a minute to the ultra-expensive models that can charge an impressive $12.00 a minute. Most, though, average around $3.00. Before you start chatting you have to purchase Flirt4Free credits. Again, depending on the package you go for - one credit is approximately worth $0.10.
Paying by credit card is not only secure and safe - but it also gives you some all-important free credits. You can get 120 free credits just by validating your credit card details (no purchase necessary). Flirt4Free accepts most major credit cards including Visa / MasterCard / Maestro / Diner's Club / Discover / JCB. All payment details are encrypted and secure with charges appearing on your billing statement under a nondescript name.
---
ImLive.com
ImLive.com is the go-to site if you're looking for cheap sex cams and a fantasy fulfilling adventure. With over 40,000 webcam babes registered as ImLive models and at least 500 of them performing at any one time, there's no shortage of fun to be had on this award-winning live sex video chat site. But what makes this platform a stand-out star is that it's not about the girls - it's about the viewer. What I mean by that, is that the site does everything to make sure you find who you want, how you want, at the price you want as quickly and easily as possible. ImLive is a smart shortcut to your sexual dream destination.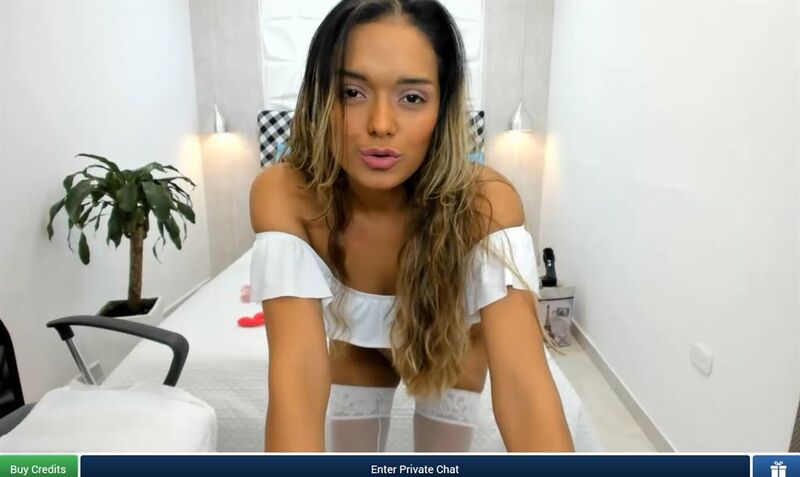 If only ImLive's search engine was the standard in all live sex cam platforms. Finding the right babe is intuitive and cuts out mindless and non-relevant results. If you're looking for a redhead with small tits, a big ass, and into fisting and squirting - then that's exactly what the site will show you. And, if you're into some hardcore fetish and kink action, ImLive has a standalone category - Fetish & BDSM dedicated to the non-vanilla flavors.
Once you've found the rooms that fit your fantasy - there's a variety of ways you can interact with the models. Open chat is the free public chat option - you can get a sense of the girl's vibe here but don't expect any X-rated action. And, other live cam sites take note... at ImLive one credit equals - get this - one dollar.
Private Chat is your one-on-one time with the girl - but make sure beforehand that's she's your sub or domme and into the kink that counts. ImLive without a doubt offers the best prices around - on average one minute of private chat is about $2.00 - with the more in-demand porn performers charging upwards of $2.80 a minute. Other options include: Candy Shows, Multi-Viewer Full Sex Show and Live Sex Video Chat. My personal favorite though is the site's Fulfill Your Fantasy feature. You simply write in the box your fantasy and the cam models then make a bid on their charges to fulfill it. All you have to do is sit back and let the offers flood in.
ImLive uses secure connection and HTTPS protocols, with all payments discreetly and securely processed by the site's authorized payment agencies. As you would expect, the site accepts all major credit cards including: Visa / MasterCard / Maestro / Diner's Club / Discover / JCB. Chareges to your credit card will appear under an innocuous name.
---
Streamate.com
Streamate has thousands of cam models - that means thousands of girls (and guys) showing why you should take the time to get to know them better and why they're better than the rest. (Hey - I'm fine with that). Just a few seconds on the homepage hovering over the models' snapshots and live video streams appear showing every adult antic and sexcapade that's ever crossed your mind. With so many streaming in HD and seemingly performing for their pleasure - you're going to find it hard to narrow down your choice to just one hot babe. But, with such low-cost rates, there's no reason to limit yourself.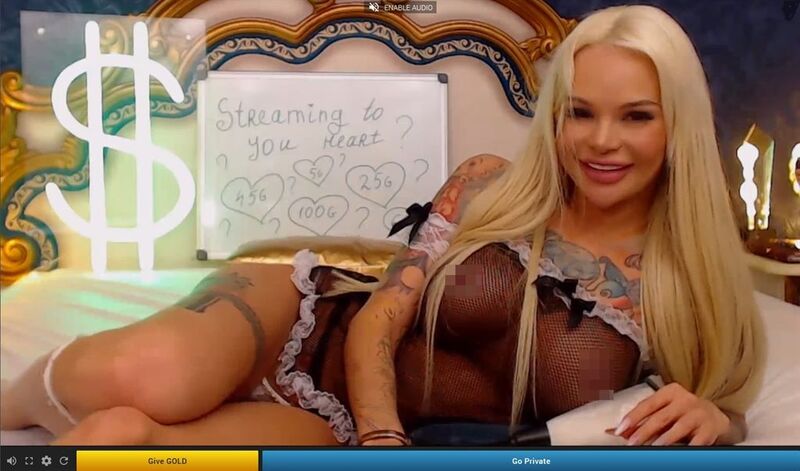 With all the raunchy options to choose from it's hard to focus on the job at hand. Streamate's filtering tools though, do this for you based on your preferences. On the left side of the homepage the site features 36 category options ranging from leather to lesbian, anal to hairy pussy and everything in between. From there you can drill down based on broadcasting quality (HD or not), age, body type, ethnicity and even cup size.
There is quite a lot of nudity and X-rated action in the free public chat rooms, especially if the girls are trying to drum up interest in a paid-for show. The average price for some one-on-one private sex chat time will set you back around $3.20 a minute - but there's plenty of sexy, sweet cam girls charging just $1.20 a minute for some private cam action. Unfortunately, you can't search by price. You have to select Go Private in the babe's room and only then will a model's per minute rate appear.
The major gripe I have with Streamate is that while registration is free - the platform demands a payment method info (credit card or Paypal) as part of the signup process. It doesn't charge you but insists it has your financial details on file. On the other hand, it does make things easier by using a pay-as-you-go system. And for new members, the site caps a member's daily limit at $25, so you won't get into that much trouble with the powers that be.
Other than accepting PayPal, Streamate takes three major credit cards: Visa / Mastercard /Discover, with all transactions processed discreetly and safely to protect your billing info. If you choose to access the site's paid services, charges will show as a nondescript name.
---
In Conclusion
When it comes to paying by credit card online - first things first - security and safety. More than the girls, the streaming, the kinks and the kicks - nothing's more important than keeping your details (payment details that is) private. Every site that I've reviewed in this blog post - or anywhere else on my site does just that. The top 5 sex cams that accept credit cards do all of that and more. There should be no worries when it comes to enjoying some cam sex paid for with a credit card.
Grabbing the top spot on my list of the top 5 cc webcams is CamSoda. It's platinum performance, stunning cam models, low-cost chat rates and easy to use interface make this a sex chat credit card platform that never fails to exceed even the highest of expectations.