5 Best Premium Cam Sites
Last updated
December 10, 2020
If you're looking for the best one-on-one experience, or just tired of the free users spamming "show tits" in chat, then you're probably better off with a premium cam site. This list has the 5 best premium cam sites based on model and streaming quality, selection of cams, private features, user experience and affordability.
---
LiveJasmin.com
LiveJasmin is the absolute king of cam show quality. Trying to find a more luxurious webcam site is damn near impossible, and for a few good reasons; the first one among them is the site's near pedantic level of attention to details, which makes every show it hosts look and feel like a high-end studio production.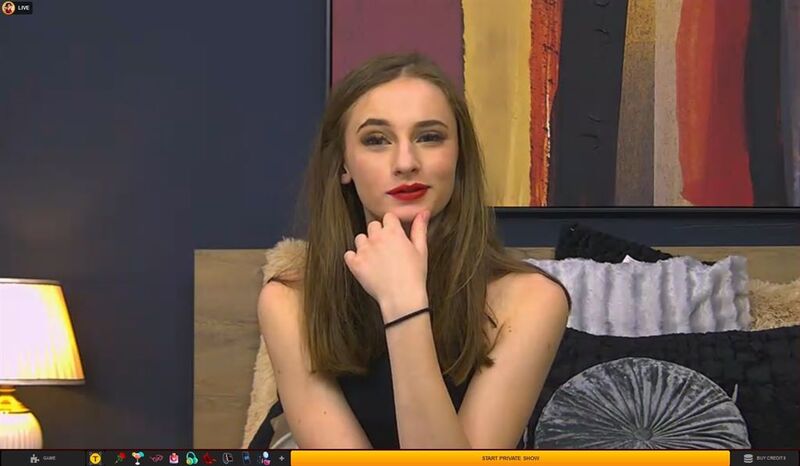 On LiveJasmin, it's very rare to find a webcam room that isn't tidy and presentable, doesn't have proper lighting or doesn't have proper camera framing. It's also rare to find a model who isn't wearing beautiful clothes or lingerie, and who isn't wearing make up. These models aren't new to camming. They are experienced webcam performers who know what their doing and do it well.
This is why you shouldn't peruse LiveJasmin in hopes of finding amateur cam girls or boys. There are none. The only performers you're going to find here are seasoned veterans, even the models who are new on the site. Hell, even a 19-year-old on here will have at least a few months of experience.
This is because LiveJasmin picks its models carefully, and does a fantastic job of helping them become better streamers. The models here are all studio models, meaning that none of them are just streaming from their bedroom. They have a room specially set up for webcam performances, and it shows.
The quality of the webcams here is on par with the models who are using them. Finding a show on LiveJasmin that's streaming in less than 720p is difficult, as you're only allowed to stream in such quality if you're a new model, but even then you'll be given a limited number of weeks before you'll be required to switch to an HD webcam. Premium or otherwise, this is probably the best HD cam site you'll ever come across.
Stream stutter and other buffering issues are also entirely absent from the site, since LiveJasmin requires all its models to at least have a stable internet connection in order for them to use their platform.
What's surprising about all this is that, with all the requirements set up by LiveJasmin, the site still manages to have around 1,000 models online at any given moment. There's also a huge variety of them, so you'll never want for options. That is, of course, if you're only looking for solo cams, since that's unfortunately all that LiveJasmin offers. This site is all about the intimate one-on-one experience, which sadly means to couple cams, threesome cams or anything of the like.
Which brings me to the site's downside: LiveJamsin is rather bare bones. Don't expect anything other than high-quality solo cams. In fact, you shouldn't even expect any features beyond cam-to-cam. There aren't even tip-controlled cams on the site. LiveJasmin does have mobile cam-to-cam, though, and is among the best cam sites for phones, so it's great on the go.
LiveJasmin's prices, at least, are pretty low. A private show on here will only cost you around $2.40 a minute, which is actually lower than what you can expect it to cost on most other chat sites. Adding cam-to-cam and two-way audio, though, costs around a dollar a minute for each, so if you like the model to watch you, know that it will get pretty expensive. The implementation of these features is spot-on, though, so there's that. They're always an option in every private show you're in, making LiveJasmin one of the best cam2cam sites around.
Lastly, you need to be a registered member to type freely in chat, and most models even disable registered members that have never bought credits from chatting with them. LiveJasmin sends a clear message: Our models are professionals, and their time is just as valuable as yours. We encourage them not to waste it on people looking for handouts.
---
Flirt4Free.com
Flirt4Free is probably the best site on this list in making your experience feel premium. It's great on all fronts; from streaming quality to customer support, and gives you a selection of features and chat options that feels sorely lacking on site a like LiveJasmin.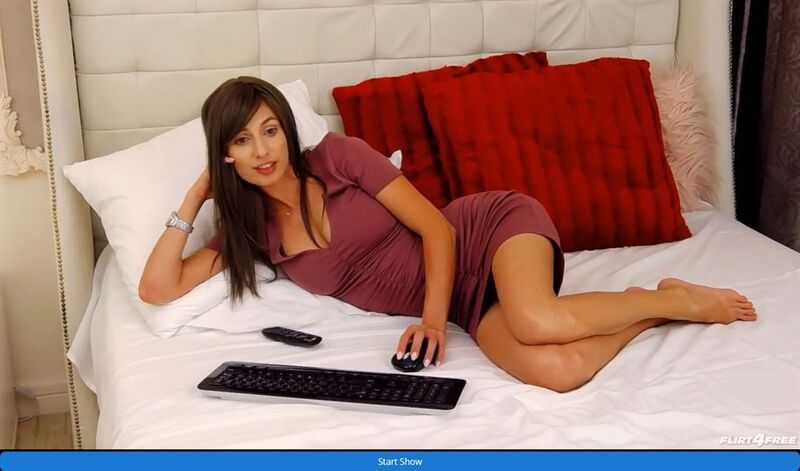 On Flirt4Free, you'll have around 700 premium live cams to choose from. The vast majority of models on the site are US citizens and speak fluent English, but they still come in all shapes, sizes and colors. Flirt4Free's View By feature lets you filter by chat type (party chat, group chat, voyeur chat, interactive cams, couple & group cams, and fetish cams), price, or even by relevance, as the site remembers your preferences.
As you can see, you'll have a ton of options in how to spend your time and money. Want a more communal experience? Flirt4Free's group chats will give you just that, and they're cheap to boot. Want to spice things up with a tip-based, freemium show? Then try out a party chat. Voyeur chats will allow you to spy on private shows of other members, and couple & group cams will give you the thrill of directing two or more premium cam girls as you'd like. The site also has a surprisingly large amount of fetish cams, along with an entire section dedicated to kinks and fetishes, which includes blogs and articles on different fetishes and related subjects and an active forum.
Lastly, Flirt4Free's interactive cams will give you interactivity options that few premium sex chat sites do. There are premium chat rooms here with tip-controlled toys you can activate to pleasure the model, alongside rooms where the model can activate your toy (if you have one that can be activated remotely). There are even two-way interactive rooms with both options enabled, which can really take your premium live experience to a whole new level.
And, it's not like Flirt4Free just gives you a bunch of chat and interactivity options, but no quality content. Most of the cams on the site are in HD, and the performers are some of the most ravishing models I've seen in my life (both female and male). Seriously, the models here tend to look like they were plucked straight out of a fashion magazine.
Aside from LiveJasmin, Flirt4Free is also the only site on this list to feature mobile cam-to-cam, so if you like to have sensual video chats while you're out and about, this site is a perfect option for that. Its cam-to-cam is also free on both desktop and mobile, unlike LiveJasmin's, so it's also a cheaper option.
And, while I'm on the subject of prices, you should be aware that Flirt4Free's can range quite a bit. The site gives its performers total freedom in pricing their shows, so you can find private cams for $0.45 a minute just as frequently as you would for $10.80 a minute. It's also the only site on this list that lets you not only record your private cam shows, but rewatch them later for free (albeit only for a week).
Flirt4Free also has the best VIP membership to a cam site that I know of. The reason I'm bringing this up is because it gives members a ton of premium benefits, like the ability to mute all free users at a press of a button and access to free feature shows for VIPs only. It even automatically turns your private shows into exclusive shows, meaning other members can't spy on them.
But, to feel like a VIP, you don't necessarily have to be one. Flirt4Free treats all its members well, giving them all access to fantastic 24/7 customer service via live chat. The only site that beats Flirt4Free in this department is LiveJasmin, and that says something.
---
ImLive.com
Want a cheap premium chat site? You're in luck: ImLive is perhaps the best option out there for anyone looking for low-cost and high-quality private cams with all the frills and benefits of a premium chat site. It has some of the cheapest premium cams in the business; not only because of its low private prices, but also because of its amazingly generous programs, promotions, and features.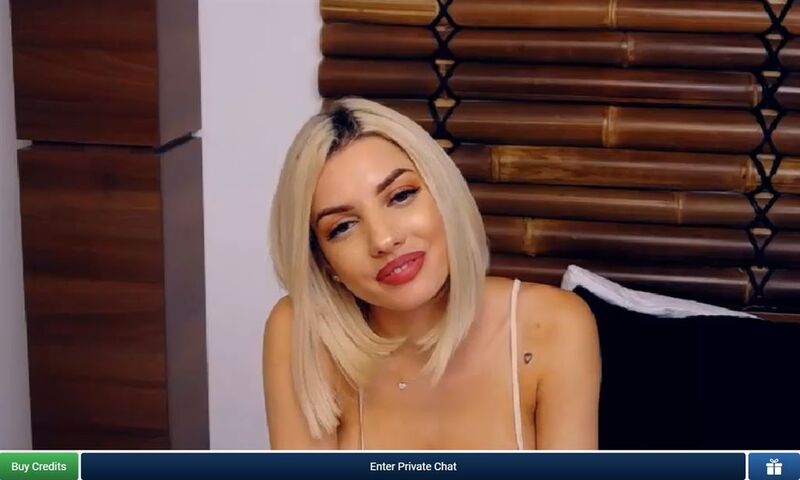 Let's start by listing the main things that make ImLive such an affordable powerhouse: First, there's ImLive's rewards program. It's free, and slowly gives you more and more benefits the more you spend on the site, including significant discounts on every private show.
Second, there's ImLive's fan clubs and cheap group shows. While most cam sites boast these features, few have as many of them or do them as well as ImLive does. There are around 700 live premium cams on ImLive, and about a third of them have fan clubs. Also, while the group shows don't exactly feel premium, they're a great change of pace, and a really fun one at that.
On top of all of that, it has the best free trial for a cam site that I've ever come across. ImLive hands out $50 in credits to new members who register an account with a valid credit card. That's a huge amount of credits to give for free, especially on a webcam site like ImLive, where $50 can get you far.
And that's because, as I've mentioned, ImLive is cheap. Really cheap. A private show on the site will, on average, cost you less than $2.00 a minute, and will include cam2cam and two-way audio for free.
The site also includes a handy price filtering feature which can help you easily find the cheapest shows. That comes alongside the site's already fantastic search and categorization features, as well as its exclusive Fulfill your Fantasy feature, which gives you the option to write down your fantasy for the models to come to you with offers to fulfill it.
If you like to browse, ImLive has something for that as well: Multi-Viewer. This feature lets you easily find cam shows to your liking, or watch several at a time, with 6 live cams streaming on your screen at once. It's a great way to find a gem among the plethora of webcams on this site.
The only real downside to ImLive is its limited selection of HD cams. There are quite a few models on the site that stream in 720p, but most of the hundreds of cam rooms here are in 576p HQ, which, while great, isn't exactly premium-level quality.
---
JOYourSelf.com
JOYourSelf is a luxury cam site, which is pretty evident from its presentation alone. The site is as slick as a premium webcam site can get nowadays, and has the premium webcams to back that up.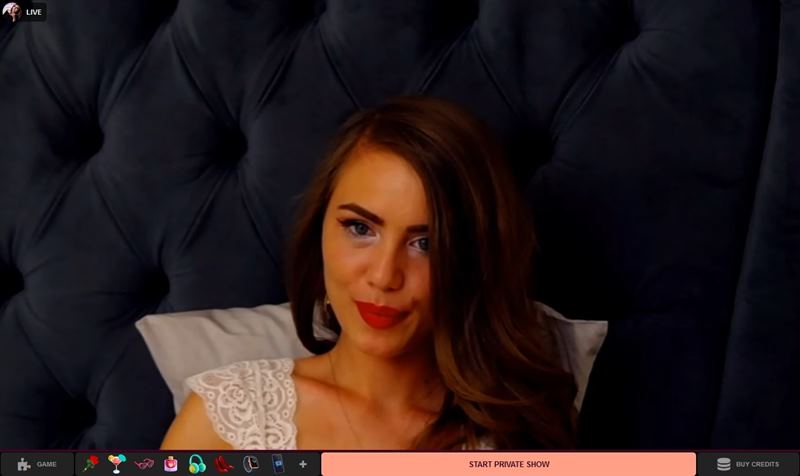 First, let me start with the bad, since it would probably be a deal breaker for some: JOYourSelf is the definition of a single-minded approach to premium camming. It has the highest quality webcams and performers you can get, and lots of them, but basically nothing else. No webcams aside from solo cam rooms, no interactivity features, and no exclusive chat types or features.
Ultimately, what you should expect here are great one-on-one cams and that's pretty much it. But, if that's what you're after, then JOYourSelf has you covered. It has over 900 live cam rooms on average at any point in time, and the vast majority of them are in HD.
In addition to that, the site's performers are some of the most beautiful, experienced and professionals in the industry, rivaling those of all other sites on this list, and, at times, even surpassing them. Just don't expect any amateurs on here, because there are close to none. Also, you'll need to be registered to chat with the models, and they usually ignore newcomers without a credit to their name.
The prices, while fair, can get expensive if you're a fan of cam-to-cam or two-way audio, as they both cost around an extra dollar a minute each to add to a chat. But, private chat on JOYourSelf without these features will cost you just shy of $2.50 a minute, which isn't a lot. You can get far less for far more in most other places, even though they will probably offer you more options.
In terms of variety, JOYourSelf shines once more, featuring cam girls women and men from all over the globe, at all ages and with all manner of body types and performative tricks and specialties.
So, if you're planning on having a high-quality premium chat with a gorgeous model, you can't really go wrong here. They even have excellent user satisfaction policies that make sure you come out with a smile on your face, along with 24/7 live chat support to help with any issues you may have.
---
MyDirtyHobby.com
MyDirtyHobby is, without a doubt, the most hardcore premium cam site that I know of. Well, at least the only one I think is worth a mention. It's so premium that it doesn't even have a free chat or video preview for its rooms, and requires you to register before doing pretty much anything on the site.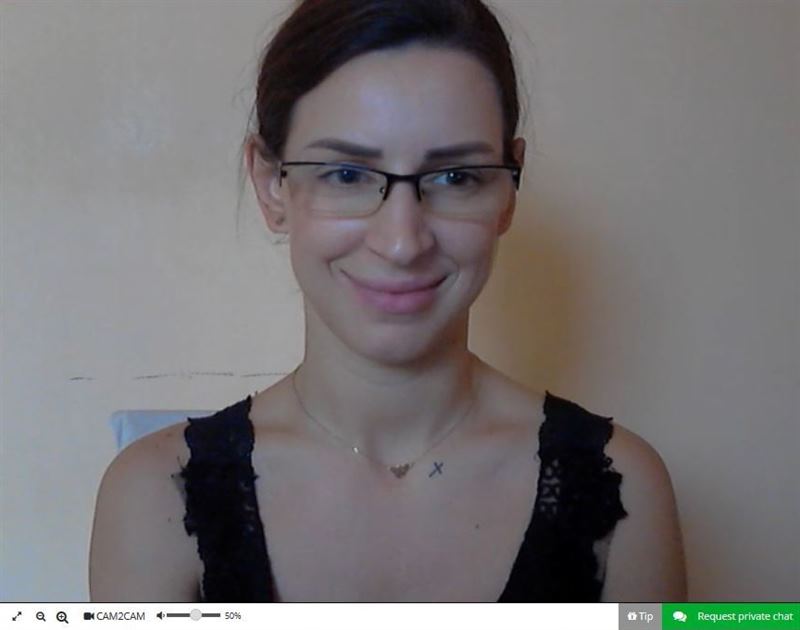 MyDirtyHobby has over 200 models performing on it at most hours of the day. Since this is a premium German cam site, most of the models here are German, but you'll find a few who aren't if you look around or use the site's filters. Also, due to this, you'll find that models mostly stream according to Germany's timezone (GMT+2).
MyDirtyHobby also perpetuates the "hardcore German porn" stereotype by giving you more hardcore action than you probably thought you'd want. It proudly features pretty much any fetish or kink that may cross your mind. Are you thinking of one? Is it legal? Then MyDirtyHobby has it. Yes, even that.
The girls on MyDirtyHobby are ravishing and up for anything if you ask nicely enough - which I suggest you do, since they don't suffer fools gladly. These are professional German cam models and pornographic actresses, and they look and act the part.
While there are quite a few models on MyDirtyHobby that stream in HD, I've found that most of them sadly stream in only 480p SD. The cam rooms are helpfully tagged with their streaming quality, though, so you can avoid the low quality ones if HD is a must for you. Just don't expect to many of those.
You won't be able to do much without registering, but, luckily for you, it's free. You even get 100 Dirty Cents (the site's currency) for free upon registration.
Which brings me to the pricing: MyDirtyHobby isn't cheap. This site makes sure its models are paid well. Private shows with them will cost you around €2.50 a minute (around $3.00 according to the exchange rate at the time of writing). While this isn't much higher than the other premium chat sites on this list, $0.50 a minute can make a big difference over a long period of time.
On the other hand, MyDirtyHobby features free c2c and 2way audio in all its shows, along with a very enticing VIP program that gives you discounts, a dedicated VIP support line, access to VIP only monthly raffles, free access to exclusive live shows, and message priority, meaning that the site's models will always see your messages first in their inbox. On top of that, VIP members get invited to exclusive parties and trade shows. While some of these take place in Europe, it's probably your only chance to meet your favorite models in person. It really doesn't get more premium than that.
---
In Conclusion
In my opinion, the sites above are, by far, the best premium cam sites the industry has to offer. All of them offer something unique, but what's true for them all is a variety of high quality premium cams for reasonable prices.
Flirt4Free and MyDirtyHobby offer sensational VIP programs to keep you coming back for more. ImLive offers premium quality cams for low prices. JOYourSelf offers lots of gorgeous models in high definition streams.
But, if I'd have to recommend a site that you should try out first, it would be LiveJasmin. It is, hands down, the most premium cam site in the business, and a stellar example to how a premium webcam site should look, feel and treat its members. It may lack bells and whistles, but boy does it make up for that in just about every other regard.
Try it out for yourself and you'll soon come to the same realization: LiveJasmin is premium live video chat at its finest.