Best Mobile Gay Cams - Have Fun on the Go
Last updated
May 23, 2019
Sometimes you're not near a computer, but still thirsty for a tall drink of water. If you have your phone on you, you're in luck, as some of the best gay chat sites have fantastic mobile adaptability. To help you out, I've made a list of the 5 best gay cam sites for mobile so you can be entertained on the go.
---
CameraBoys.com
CameraBoys is the one of the best mobile cam sites dedicated to gay cams, and for several reasons. To start, it has one of the best mobile implementations that I've ever come across. In fact, the site works so well on phones and tablets that I don't much mind spending my time on it in this way even when there's a computer nearby.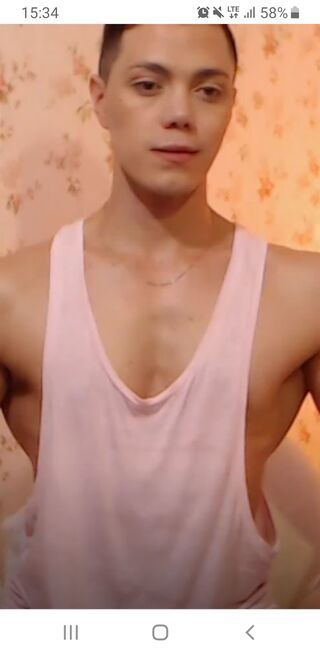 With around 150 male models online at a time, CameraBoys has a fantastic variety of performers that can help you satiate your thirst. They're also some of the hottest men you'll see, sporting rippling muscles and toned bodies that will make you drool.
CameraBoys' video quality does these models justice. Most of the shows on the site are streamed in HD, and almost none of them have any buffering issues or even noticeable stream delay.
CameraBoys also seems to direct its models to set up their webcam in a very specific way, so as to perfectly frame them at all times. It makes a huge difference when you can see all of the model and not just select parts of him due to a poor angle.
Due to the aforementioned high quality of the site, the developers behind CameraBoys saw no need to bombard you with a myriad of show types. You enter someone's open chat, and if you like what you see you move forward to private. Simple and straightforward. You'll find a VibraToy (tip-controlled sex toy) show every now and again, but it's far from being the main attraction.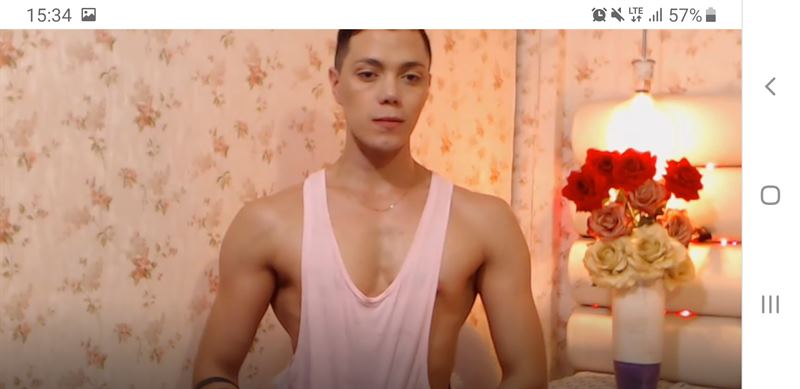 All this goodness, though, comes at a price. CameraBoys isn't really expensive, but it's not the cheapest site on this list either. A private show costs around $2.70 a minute, and cam2cam costs another 1-2 dollars extra to activate.
There are a couple of small issues with CameraBoys' mobile version that you should know about, though. First, if you go into a show without scrolling down the page, the address bar will keep appearing at the top of the page and you won't be able to get rid of it. Second, typing in chat obscures the screen, so know what you want to write before you pull up the keyboard. These are common issues though, and ones that every single site on this list has, so I'll refrain from mentioning them again.
Other than these, the site functions flawlessly. It's slick and intuitive in both portrait and landscape modes, and you can even pan the camera when the phone is vertical by pressing and holding the screen and tilting your phone.
If you somehow do encounter any issues on the site, check out CameraBoys comprehensive FAQ page or contact the customer support via email, phone or live chat. They are both extremely helpful and, while I only had the chance to test them with a fake problem while reviewing the site (because I never actually had any real problems), the "issue" that I had was resolved very quickly.
---
Flirt4Free.com
If you're looking for the best selection of hot male models, you need look no further than Flirt4Free. With around 180 gay cam shows live at any given time, and with the vast majority of them hosted by some of the hottest guys in the industry. While most of them are white American and European studs, there's no shortage of other ethnicities and body types. You're also going to see more of the models, and even see some in action, as Flirt4Free has no "clothes on until paid" policy.
Flirt4Free's video quality matches the high quality of its models, with most rooms being streamed in HD. Encountering any stuttering issues or frequent buffering is also fairly rare on the site, with shows tending to run as smoothly as recorded porn does. From time to time you'll encounter a show with noticeably high stream delay, but that's uncommon enough that it's not going to be a problem for you.
Flirt4Free also has mobile cam2cam, which works fantastically well and is free to boot. This means that the private shows you can have on your phone will look and sound great, plus you'll have the same intimate interaction with the model that you can have on sites like CameraBoys. Group shows and tip-controlled sex toys are pretty common on Flirt4Free, tough, so your ability to tailor your experience to your desires and control the performer's pleasure is decidedly better than on CameraBoys. In addition, if you're a VIP member, you'll be able to share your cam even in the open chat.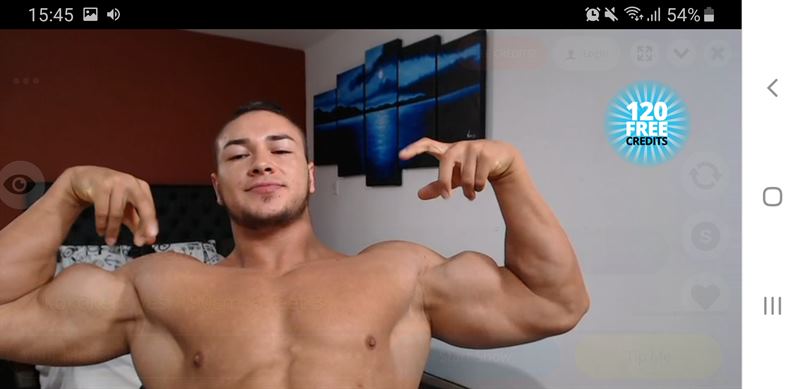 Flirt4free works beautifully on mobile devices, and includes the c2c feature if you want to show yourself to the model while on your phone. It's very intuitive, user friendly and fast. What's more, when you're in portrait mode, typing in chat doesn't obscure the screen, letting you easily chat with the model while still watching his show. It makes the lack of two-way audio much more palatable.
If you care at all about your money, you'll be happy to know that there's a wide range of rates to choose from, and that you can easily sort by price by using the View By drop-down menu at the top right of Flirt4Free's main page. Most models on the site charge around $3.00 per minute for a show, but you can easily find ones that charge less and save a considerable amount of money in the long run.
Flirt4Free also gives you lots of options in case of any hiccups in their service. You'll have a giant FAQ section at your disposal, along with more ways to contact the site's professional customer support team than you'd probably need.
---
LiveJasmin.com
LiveJasmin should be a webcam site that everyone is familiar with, and it's in fact so popular that it's pretty close to being so. LiveJasmin is so renowned because it offers something for everyone, but what truly sets it apart from the rest is its amazing attention to detail and high production values.
LiveJasmin has some of the best video quality you'll see on any adult chat site in the business. The vast majority of the shows on the site stream in either 720p HD or full 1080p HD, and run without any stuttering issues whatsoever. On top of this, LiveJasmin seems to have strict rules on how its models can stream on their platform. To put it bluntly, they have to be hot and experienced, but they also need to have good streaming equipment, a tidy working space and a webcam that's set up to fully capture them at all times.
As I've already mentioned, LiveJasmin's models are not only hot, but varied and plentiful. You'll have about 140 online male performers to choose from, and while a lot of them are athletic white men, there are quite a few bears, Asian twinks, hung black men and many more.
LiveJasmin is, however, a bit pricier than most gay chat sites out there. At around $2.80 a minute for a private show, and with two-way video and audio costing around $1.00 extra per minute, LiveJasmin is luxury at a price. Not a very expensive price, mind you, but still higher than many others out there.
And it's not like you can just find a group chat to save money. While LiveJasmin has such shows (which are called VIP shows on the site), they are not all that popular among the site's male performers. You can still find some if you look for them, but they're about the only other show type available to you aside from private chat.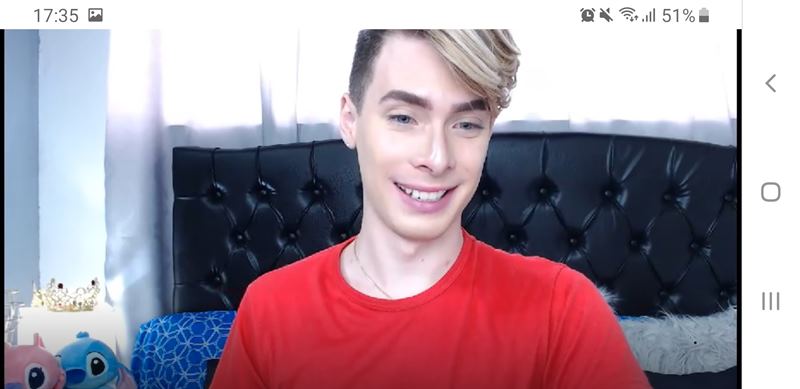 Also, while I'm on the subject of searching the site, I should note that LiveJasmin's categorization system is a bit inaccurate. If you filter specifically for gay shows then you'll see that there are a lot of women and tgirls in this category, when there clearly should be none.
This is basically all I could find that was wrong with LiveJasmin. It's a fantastically convenient and intuitive cam site, especially on mobile. It lets you pan the camera by pressing (and holding) the screen and tilting your phone, or minimize the show to a smaller screen by dragging it to the bottom, so you can browse the site while still enjoying some brotherly company. LiveJasmin also has a fantastic app that works even better than the mobile site does. So, if you frequent LiveJasmin using your phone, then you should consider downloading it.
LiveJasmin wouldn't be the complete package that it is, though, without its stellar customer support. You probably won't have any issues on the site, whether on the mobile version or not, but if you do, you can use the site's extensive FAQ section to resolve it. If you need any help, you can quickly and easily contact LiveJasmin's customer support representatives via email, phone or live chat.
---
Streamen.com
If you ever get a bit tired of watching solo shows, Streamen will have you covered. It has an impressive amount of attractive gay couples for you to enjoy, along with a large amount of solo performers and high production value. In total, there are around 100 models online on Streamen at any given moment, all of them with different body types, ethnicities and personalities.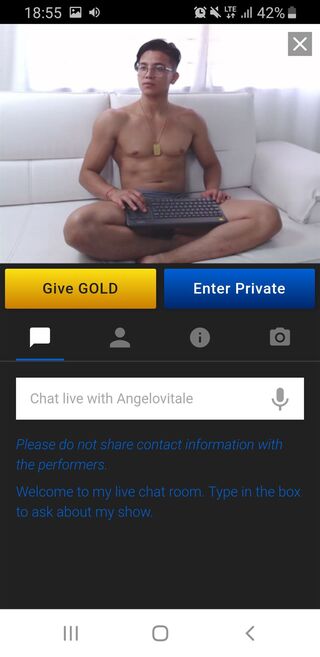 Streamen's models aren't afraid to show some skin. At times, you'll even get a chance to see some performing in open chat due to the site's lax nudity policies. Just don't expect to spend time anywhere else other than in open or private chat. Streamen doesn't have many chat options, and while there are a few models here that use tip-controlled sex toys, they're not as common as you'd probably like them to be.
Streamen boasts quite a decent video quality, as well as a great streaming quality. The majority of shows on the site stream in HD, and you'll encounter nearly none with any sort of technical issue. On mobile, the shows still look great and run just as well, so it's apparent that mobile adaptability was not an afterthought.
Sadly, while Streamen does work well on tablets and phones, it's not as slick or convenient to use on those platforms as the aforementioned sites on this list. There's no ability to minimize the show, tilting your phone or tablet sideways doesn't enlarge the show to full screen, and while typing in chat doesn't obscure the screen, it does push it upwards every time you open it, which is quite annoying.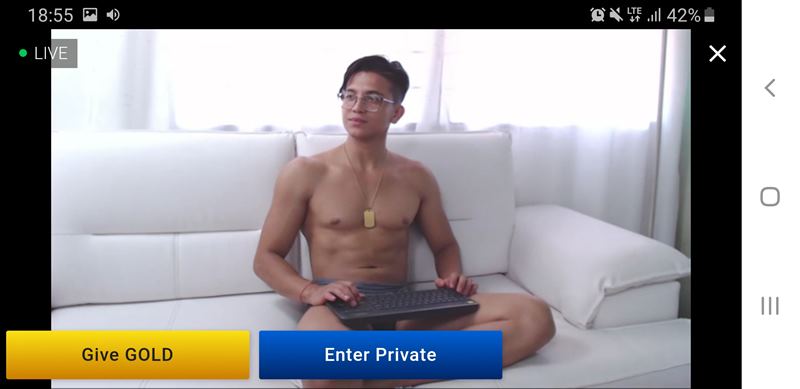 In terms of prices, Streamen allows its performers to choose their own rates, meaning that costs are all over the place. The prices range between $0.60 to $13.00 per minute, with the average tending to be around $3.00 a minute. You can find shows that are cheaper than this, but Streamen doesn't have a way to filter by price, so you'll have to spend some time shopping around.
Streamen doesn't have any mobile cam2cam, but it does have a large FAQ page along with a great customer support team that you can easily contact. Streamen has separate support emails for technical and billing issues, along with live chat support in case you're in a hurry to resolve the issue.
---
Supermen.com
Supermen is one of the cheapest mobile cam sites on the market, and certainly the cheapest chat site on this list. A private show on the site costs about $1.98 a minute, but Supermen's affordability isn't only due to its low prices. To start, there's Supermen's loyalty program, which gives you more and more permanent discounts on credits the more you spend on the site. Then there are Supermen's group shows and model discounts, which make things even cheaper. It's like an all-you-can-eat sausage buffet.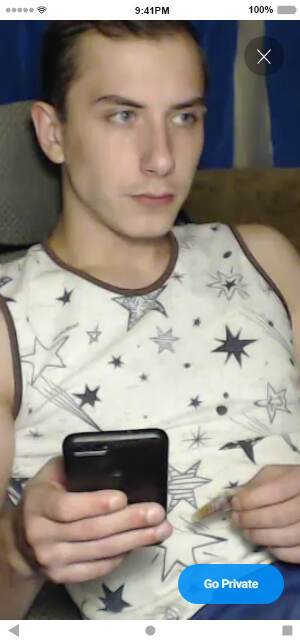 Supermen has quite a decent amount of show types, but the most notable of them is its aforementioned group shows, called Candy Shows on the site. They're not only cheap but very engaging, with many of the models hosting them using tip controlled sex toys to enhance their (and your) experience.
Unfortunately, there aren't many models online on the site in general. On average, you'll see about 30 of them live, which really isn't a lot. Their often hot and quite varied in their appearance and performance, but there are just too few of them for these qualities to truly shine.
Supermen has quite a decent video quality, with shows often being streamed in either HD or HQ, and looks even better on mobile. There are, though, quite a few instances I encountered where a show was laggy and stuttering due to a model's poor internet connection. It was really a shame since there aren't that many cam shows on the site to begin with, so having my selection further diminished was a letdown.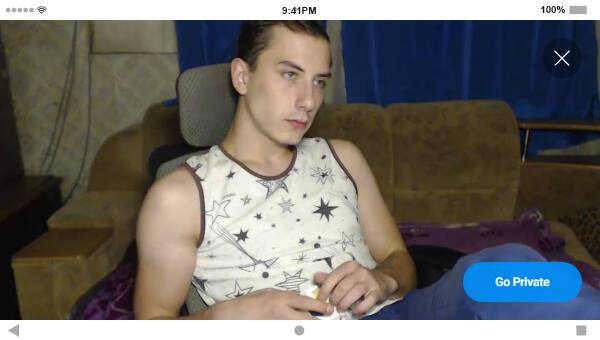 Aside from this, Supermen works very well on mobile. It doesn't have the same bells and whistles that the top three cam sites on this list have, but is still very intuitive, fast and user friendly. The chat also works great and doesn't obscure the screen. The site even has mobile cam2cam, and it's 100% free.
Generally speaking, aside from the occasional buffering issues on some shows, Supermen works fantastically well. This is great, of course, but even more so considering that you can only contact Supermen's customer support team via email, and they're slow to reply. The site does have a very helpful FAQ section, though, so I suggest you use it before having to wait a day or more for Supermen's customer support to get back to you.
---
In Conclusion
These are, by far some of the best mobile gay cam site's in the business. They all work tremendously well on both phones and tablets, have good video quality and scathingly hot models. There is, however, a clear winner among the five, and it is CameraBoys.
Not only is the quality of CameraBoys' shows superb, and not only are there plenty of them and at reasonable prices, but it's also perfect for mobile users. It has mobile cam2cam, all the features that you'd ever need while using it on the go and, on top of everything, it's just a joy to use. If you want to take the extra step and ensure that you're money and information is safe and secure, it's also among the best gay cam sites that take PayPal. Hell, it even accepts gift cards if you have any that you're not planning on using anywhere else.
There are more entries on this list, and they're all worth your time and money. Some of them might even be better suited to some of you. But, if you want the best and you don't mind spending a few dollars more to ensure that you get just that, than go register for CameraBoys. It's free, so try it out and see if you agree.