Gay PayPal Cam Sites - Have Fun Safely and Descreetly
Last updated
May 16, 2019
With PayPal being such a popular, secure and discreet payment method, it's no wonder why many are looking for gay cam sites that take PayPal. Fully enjoying adult entertainment is much easier when you know that you're safe and anonymous. So, without further ado, here are the 5 best gay cam sites that accept PayPal.
---
Flirt4Free.com
Flirt4Free has, without a doubt, the best selection of gay cam models in the business. Not only is the selection plentiful, with around 180 performers online at any given time, but it's also varied. You're going to see male models from all over the world here, and the large majority of them will be toned and remarkably attractive.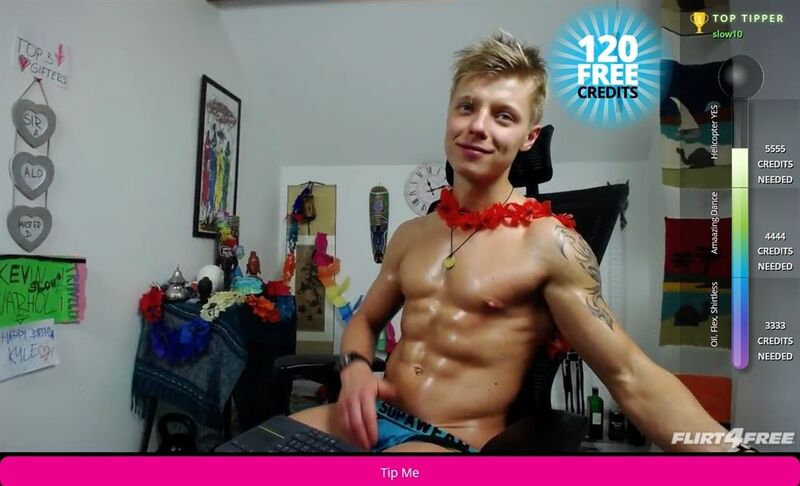 Whatever your preference may be, you'll find it on Flirt4Free. While most of the male performers on the site are white, lean and muscular, there's no lack of other ethnicities and body types. Looking for bears? Wolves? Otters? Any other animal I forgot to mention? Flirt4Free has it, and in spades. Flirt4Free also has a plethora of show types to help keep things interesting, and many of the site's performers use tip-controlled sex toys such as the Lovense Lush to further let you control your (and their) experience.
Flirt4Free's video quality is also laudable. The shows open to a large screen that takes up almost the entirety of the page, letting you enjoy the high resolution to its fullest. The majority of cam shows on the site are streamed in HD, while a few are in HQ. Their streaming quality is near perfect, with little to no stream delay or stream stutter. The cam2cam also works fantastically well, includes two-way audio and is completely free of charge. It also works on mobile, but this version isn't free.
All this might make you expect Flirt4Free's private shows themselves to be quite expensive, but, surprisingly enough, they are rather affordable. Their prices are, however, all over the place. You can find gay cam shows that are dirt cheap, but also ones that will cost you an arm and a leg. Prices per minute range between a measly $0.55 to a whopping $13.33, with the really hot studs only showing up at the 30 credit (around $3.33) tier and above.
I advise you to sort by price and look for shows that are in your budget, otherwise you'll be spending an annoying amount of time drooling over performers who's shows you can't afford. Thankfully, Flirt4Free's sorting feature, along with its categorization system, more than make up for its unhelpful search engine, so you'll be able to find a reasonably priced and attractive cam show very quickly.
You also won't have to tackle with any issue you might have for very long. Aside from Flirt4Free's handy FAQ page, you also have access to their eager-to-help customer support, which you can contact in pretty much any way you can think of short of a carrier pigeon.
---
CameraBoys.com
CameraBoys is perhaps the best adult chat site that's wholly dedicated to high quality gay cams. It has around 150 male models, most of whom are so gorgeous and professional that I wouldn't doubt it if I was told that they were being hand picked. It also has a good variety of models, with Caucasians, Asian, African and Latino all vying for your attention.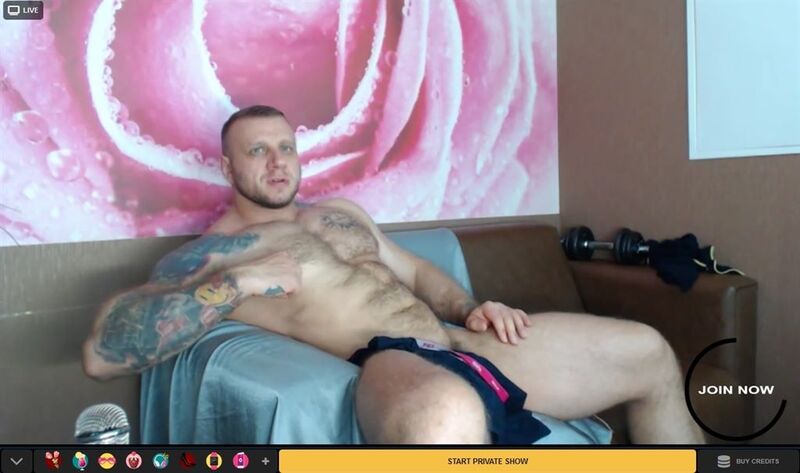 One of the first things you'll notice on CameraBoys is how the rooms are set up. The model is always perfectly framed by the camera, and the whole show just screams "high production value." The vast majority of shows on the site stream at 720p HD or 1080p full HD, with almost no performers streaming in lesser resolution. CameraBoys also ensures that the performer's internet connection is fast and stable, so you'll rarely see a show with buffering issues here.
Also, since there's nothing but gay cams on CameraBoys, you're not going to be wasting any time shopping around. If you do have specific tastes, the site's search and categorization systems are quite handy. With all of this, your time on CameraBoys becomes less about something to jack off to, and more about enjoying a slick and convenient experience.
The prices, though, are what may drive some people away. While the average private show on CameraBoys costs around $2.70 a minute, if you want to have fun with the hottest hunks on the site, you're going to pay around a dollar more per minute.
Additionally, cam2cam and 2way audio on CameraBoys isn't free, costing about a dollar extra to enable. It may not seem like much, but it adds up. On the upside, cam2cam, along with two-way audio, is always an option, meaning that the model can't just refuse it. Models who sign up to work on the CameraBoys platform do so fully aware of this, meaning they like to watch and communicate, so your money will at least be well spent.
Just don't expect to have too many show options. CameraBoys sticks to the basics and executes them flawlessly, but doesn't offer much more beyond private shows and the occasional group show. Remote-controlled sex toys, called VibraToys on the site, are also less popular than on Flirt4Free, but you'll still have close to 20 such shows to choose from, which is plenty.
In terms of customer support, CameraBoys sets an example of how a company should treat its clients. Its FAQ section is robust and its customer support representatives are efficient and easy to contact. It also has strict policies in place to ensure that you get what you pay for and enjoy what you get.
---
Streamen.com
Streamen is a fantastic middle-of-the-road gay chat site that is great for people who want quality entertainment at a reasonable price. Like on Flirt4Free, a show on Streamen opens on a giant screen that fills the entirety of the page, letting you enjoy the rippling, glistening muscles in all their glory. With up to 4k quality webcams and a decent amount of models, Streamen is always a good option to consider.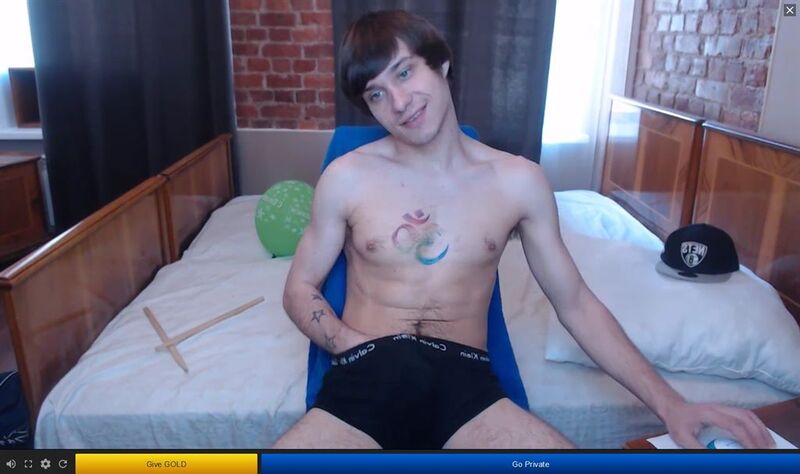 Streamen has some 100 cam shows shows live at any given moment, most of which are hosted by real hunks. There are some twinks to be found, but most models on Streamen are manly, rough and rugged. The issues that I have with the site are its lack of a preview system and restriction against watching multiple cams.
The search and categorization systems that Streamen has may help you find whatever it is that you're looking for. However, no show preview means you'll be spending quite a bit of time going in and out of rooms. Sometimes, there's a picture preview so you can see what's going on inside the rooms, but this is not always the case. At least you can see if a show is streamed in HD.
The restriction against watching multiple cams means that you'll have to pick one show and stick with it. It's a bandwidth saving measure, which I understand, but it does limit what you can do on the site, which is a shame.
In terms of prices, Streamen gives its models complete freedom in charging however much they want, and for whatever they want. The prices range between $0.60 to $13.00 per minute, but the average tends to be around $3.00 a minute. As for cam2cam, it includes two-way audio, but whether or not it's free or even available is wholly up to the model.
Like most other sites on this list, Streamen sticks to the basic chat types. Tip-controlled sex toys are not as popular here as some may hope, but everything works smoothly enough that it's an easy thing to forgive. If you do have any issues, Streamen has a comprehensive FAQ page along with separate support emails for technical and billing issues. On top of that, Streamen has live chat support, which I fully recommend since it is far faster than the alternative, and the representatives tend to be very helpful.
---
LiveJasmin.com
LiveJasmin, as always, is a fantastic option no matter what you're your needs may be. It has a wide and varied collection of male models with about 140 of them online at any given time, and they tend to be highly professional, experienced and smoking hot. There is a slight issue of finding them, however, as LiveJasmin's male section has almost as many shemales as it has males. While the site's categorization system is quite handy and may help you filter things further, its search function is just to inaccurate to be reliable.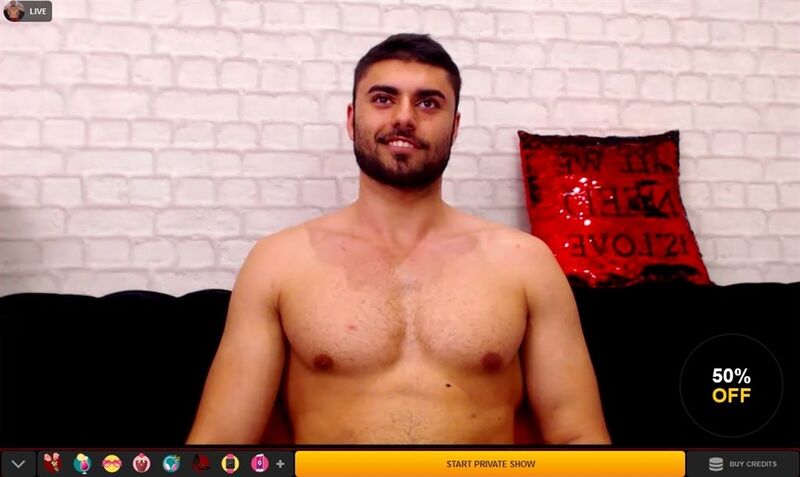 LiveJasmin is known for its high quality shows. Most models on the site stream in HD and use a very good internet connection, so their shows look fantastic. On top of this, it's evident that LiveJasmin has some streaming regulations in place other than "have good HD streaming equipment." The rooms are always tidy and presentable, and the webcam always frames the model well.
Even the quality of the site's cam2cam is fantastic, letting you stream back to the model in full HD if you so desire. Cam2cam is included in every private chat, with no exception, and is very intuitive to initiate, but usually costs $1.00 a minute to enable. LiveJasmin's c2c even works on mobile devices, though it costs extra there as well. Unfortunately, two-way audio is also rarely included for free, and also costs around a dollar extra per minute to add.
Since LiveJasmin is already among the more expensive PayPal cam sites, paying more for two-way audio will be a bit much for some. The average model on the site charges around $2.80 per minute for a private show, but since the quality of LiveJasmin's cam shows is so consistently high, many still prefer LiveJasmin over other gay webcam sites. They know that it ensures that they won't regret spending that money.
They will, however, spend it on the usual private show more often than not. LiveJasmin doesn't sport a lot of bells and whistles, so aside from tipping in the occasional tip-controlled or group show, you'll be spending most of your time in private shows.
Lastly, LiveJasmin is also known for the way they treat their members. If you have any issue whatsoever, and the site's extensive FAQ section is not enough, feel free to contact LiveJasmin's customer support 24/7, via email, phone or live chat. I haven't had many chances to do so myself outside of just checking it for my review since the site just works so well. However, when I did contact them, they resolved my problem quickly and efficiently.
---
Supermen.com
Supermen stands out due to its outrageously low prices. A private show on the site costs only around $1.98 a minute, and the group shows are even cheaper. In addition, there's Supermen's loyalty program, which basically means that the more money you spend on the site, the less things will cost you in the future. This is without even mentioning the pre-paid shows and model discounts that you're offered. If you don't have the budget for a luxurious, high-cost adult chat site, than this might be the alternative that you've been looking for.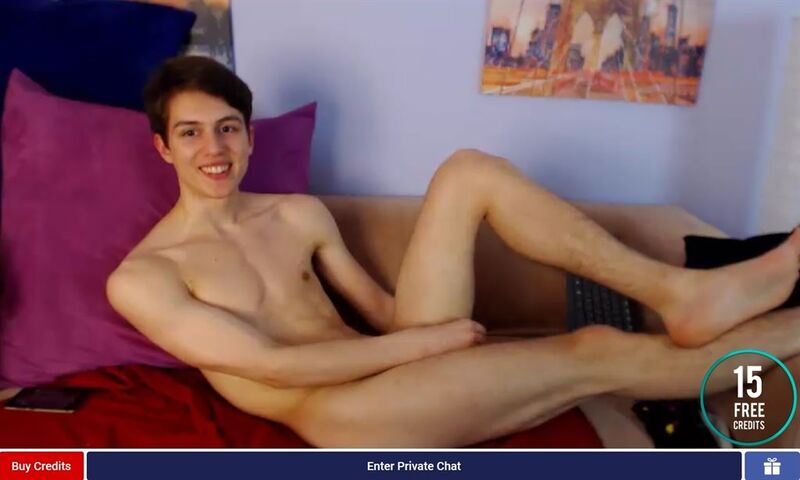 Supermen's models are often attractive and eager to please, but there aren't a lot of them. There are only around 30 cam shows live on the site, even on a good day, so there's not much variety to speak of. Supermen's models may stream from all over the globe, but the selection might be too limited for some.
The video quality, however, is better. There are quite a few on Supermen that only stream in HQ definition, but the majority streams in HD. There aren't many 1080p streams on the site, but it still looks great. The streaming quality is also fairly solid, with video stutter only happening rarely.
As for two-way video and audio, they are both freely included in every cam show. Do note that it's only included in private chats, as most of you will probably be drawn towards the group chats for their high energy and extremely low prices.
Overall, Supermen's quality, while decent, doesn't help distinguish it from the competition. What does is how affordable it is, especially for its veteran members. Its customer support is also quite run-of-the-mill. While its FAQ section is helpful, you can only contact Supermen's customer support team via email, and they take a while to answer, sometimes even several days.
---
In Conclusion
I've picked the sites above not only for the quality of their shows, but also for their excellent security and the importance they place on the privacy of their members. They are all some of the safest and most private cam sites in the world, but give you the option of using PayPal to further ease your mind.
If you mainly want to use PayPal as a safe and discreet way to pay on such chat sites, then know that you can also use gift cards or American Express in most of these cam sites. They're both highly private and secure payment methods and are perfect for such a hobby.
With that said, out of the above cam sites, Flirt4Free has the best selection of studs, along with video quality, prices and additional features that rival those of the others. The rest of the chat sites of the list may very well cater to some of you more than Flirt4Free does, but Flirt4Free is definitely the site that I would recommend to most.
Visit it, register (it's completely free) and see for yourself. Just try not to drool over your keyboard in the process.