Best Low-Priced Gay Cams - Where Dick Is Cheap
Last updated
May 30, 2019
Cam porn can be an expensive hobby, so finding the cheapest gay cam sites that are still worth your time is a smart way to avoid burning through your savings. I've listed the 5 best gay chat sites with the cheapest prices so you won't have to spend any time doing so yourself.
---
Flirt4Free.com
Flirt4Free is an incredibly popular cam site. While it isn't wholly dedicated to gay cams, Flirt4Free's selection of male models is nevertheless impressive, and even rivals its selection of female models. With around 180 online at any given time, and they come in all shapes and sizes. Whatever your tastes may be, you'll have something to drool over on Flirt4Free.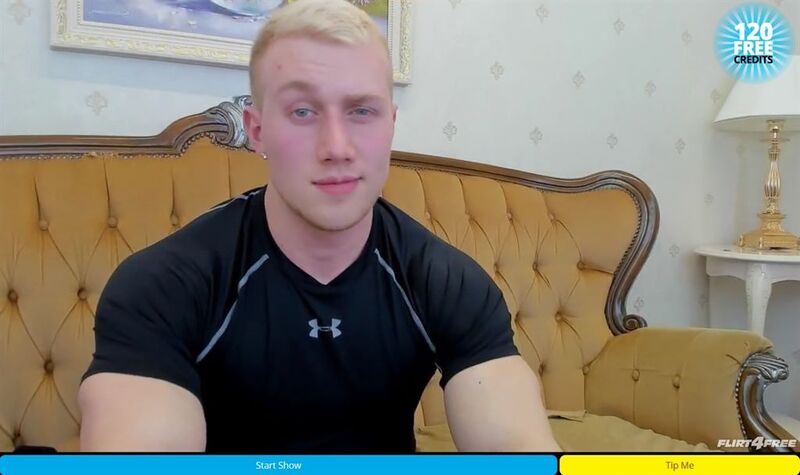 Flirt4Free's models perform for a wide range of prices, and there are quite a few of them that do so for cheap. At around $3.00 minute, you can get a private show with a gorgeous stud that will include both two-way video and audio. Where Flirt4Free truly shines, though, is in how transparent the prices are to its members. You can see all the live shows sorted by price by hovering over the View By button at the top right of the home page and selecting Prices. After doing this, finding a show that's both appealing to you and within your budget will be a cakewalk.
Flirt4Free offers a plethora of payment options that you can use. Want to stay completely anonymous and protect your bank account by using PayPal to watch gay cams? Looking for a gay cam site that takes gift cards, so yours don't go unused? Flirt4Free will happily accept your business, no matter which payment option you choose to use.
Finding specific types of cam shows isn't going to be a problem for you either. Flirt4Free offers a variety of show types, ranging from the typical private and group chats to party chats and Voyeur Mode. Tip-controlled shows are also very prevalent, making it easy for you to find a show where you can control the model's pleasure.
Most shows you'll watch on the site will be streamed in very high quality. HD is very common on Flirt4Free, with the majority of cam shows streaming in either 720p or 1080p. Due to Flirt4Free's quality assurance policies, you can also bet that any show you'll watch on its platform will run as smoothly as a recorded show will. The models are required to have a fast and stable internet connection, so the shows on Flirt4Free rarely have any buffering issues.
In case you do come across any problems on Flirt4Free, you'll have access to both a comprehensive FAQ section and a professional customer support team to help you resolve them. You can contact Flirt4Free's customer support in pretty much every way that you'd want to, and they tend to reply in a hurry.
---
Chaturbate.com
Chaturbate has one of the largest collections of high quality cams in the world, and puts to shame most gay chat sites in terms of sheer quantity. With a whopping 1,400 live gay cams on average, Chaturbate will undoubtedly have something that you can easily get off to. Plus, Chaturbate is a freemium cam site with hundreds of exhibitionists that perform on cam for fun, without so much as taking tips (around a third of Chaturbate's male models are exhibitionists). You won't just be bombarded by washboard abs and juicy cocks, you'll see the models brandishing them nude and in action before you even open your wallet.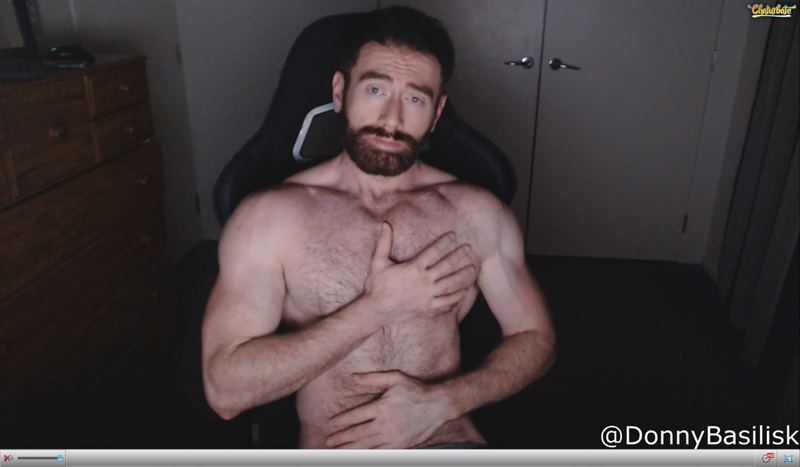 The vast amount of gay cams on Chaturbate is also one of the reasons that the site is so high up on this list of cheap gay cam sites. Since the models are free to choose their own rates, and there are so many male performers using the Chaturbate platform, you can easily find a cam show that's within your budget. The average price is around $3.00 a minute, but there are enough models on the site that even if you choose to watch shows with a lower price you'll still have a varied selection of cams to choose from. Chaturbate is also the best gay cam site that accepts American Express, so if you intend to use an Amex card, this is the site for you.
The quality of the gay cams that you'll find will be, on average, excellent. A lot of models performing on Chaturbate stream in 720p HD or even in 1080p HD, while the ones who don't tend to stream in 576p HQ at the very least. The streaming quality is also quite solid, with the majority of cam shows having little to no stutter issues.
There is a downside to Chaturbate, though, and it is its lack of cam2cam implementation. Setting up c2c on Chaturbate can be quite a hassle, and it's far from being the most convenient option out there for cam2cam gay chat. If you do go through the trouble of starting a c2c show on Chaturbate, know that the model may ask for more money for it.
Chaturbate isn't really known for its selection of chat types, but there are quite a few male models on the site that use tip-controlled sex toys. If that's your thing, you can quite easily find such shows and make that cute twink cum anally. Just don't rely too much on Chaturbate's search and categorization systems, as they're quite inaccurate.
Chaturbate runs fantastically on pretty much all platforms and browsers, which is good, since its customer support is one its biggest shortfalls. The site has a very helpful FAQ section, but lacks a way to contact a customer support representative other than via email, which is rather slow.
---
Supermen.com
Supermen is cheap. Very cheap. A minute of private chat on Supermen costs around $1.98, and thanks to the site's generous loyalty program, it becomes even cheaper the more you spend on the site. It is honestly one of the best loyalty programs in the camming industry, giving you permanent discounts on credits after spending enough money on the site's paid services, like private shows. Together with the cheap group shows and the model discounts, Supermen has everyone beat it terms of prices.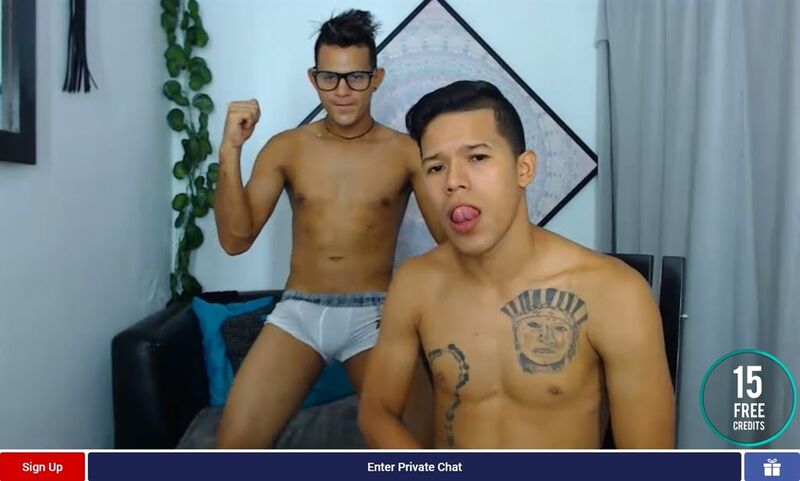 Aside from its fantastic group shows, Supermen has quite a decent variety of chat types, and a good number of them use remote-controlled sex toys to improve the show. The unfortunate thing is that Supermen doesn't have a great amount of live cam rooms. On average, you'll see about 30 models online at a time, and while most of them are smoking hot, their variety suffers due to how few of them there are.
The actual quality of the shows is quite decent. Most performers on Supermen stream in HD, and those who don't tend to stream in HQ at the very least. Sadly, buffering issues are not uncommon on the site, with some shows suffering from noticeable stuttering issues. On any other cam site I would tell you that you can just ignore such shows and watch others, but since Supermen doesn't have many live shows to begin with, such technical hiccups become a problem.
On the plus side, cam2cam, along with two-way audio, is freely included in every private show. Not only can it improve your experience, but not having to pay extra for it makes the site that much more affordable.
Aside from the occasional technical issues (caused by a performer's slow internet connection, not the site), Supermen runs well and has no problems worth mentioning. If you have a problem that seems to persist, check Supermen's FAQ section for information on how to resolve it. If that doesn't help, you can contact Supermen's customer support, though unfortunately only via email.
---
CameraBoys.com
If you're looking for the best quality gay cams that are also affordable, CameraBoys is a wonderful option to explore. The majority of models on the site have excellent streaming equipment and tend to broadcast in HD, while a small minority of performers stream in HQ (which still looks great). The shows also load fast and run fantastically well on all devices and browsers, with no stutter or lag issues to speak of.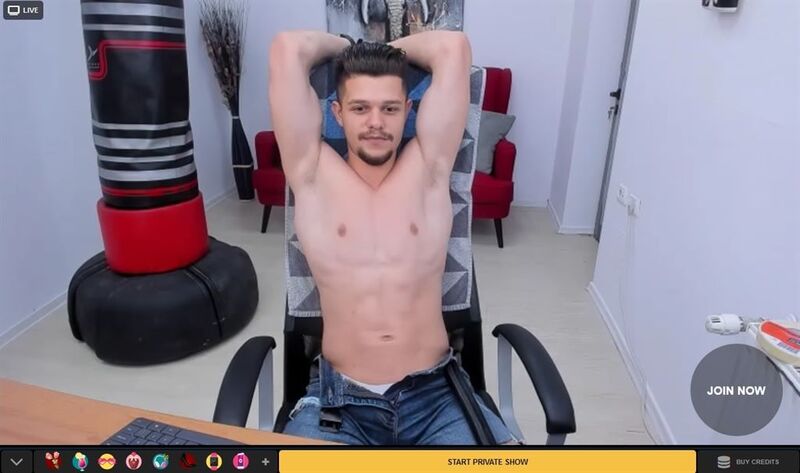 CameraBoys has around 150 male models online at any given time. They are varied and professional, knowing full well how to please a man. The cam rooms are also noteworthy in their presentation and tidiness. In fact, every cam show on CameraBoys seems as if it's produced by a professional filming crew. The model is always well framed by the camera, and the lighting is always on point.
While CameraBoys doesn't have a large selection of chat types, its basic chat types are good enough to please most. It also helps that the site's categorization and search engine are actually helpful, unlike on many other gay chat sites. Want to watch a deepthroat show? Looking for a muscled blond? Interested in twinks? CameraBoys has all of these, and you'll be able to easily look specifically for them.
Once you find a show that interests you and you decide to take the model private, you'll see why CameraBoys is so popular. The private shows are its main attraction, and they include free two-way video to boot. Two-way audio, though, costs extra, averaging at around a dollar per minute. CameraBoys is also the only site on this list that features mobile cam2cam, which is part of the reason why it's the best mobile gay cam site in the business. Seriously, if you usually watch gay cam porn on your phone or tablet, this is the site for you.
CameraBoys isn't as cheap as the other sites on this list, though. While it's affordable and ensures that you get your money's worth, it doesn't have reliable ways to reduce costs like Supermen does, and it doesn't have tons of models that perform for cheap like Chaturbate does. A private show on CameraBoys costs around $2.80 per minute, and c2c isn't free, so costs can seriously add up over time.
In terms of support, CameraBoys makes sure its members are always satisfied. The site has a giant FAQ section in case you have a small issue that you just need a bit of help with, and an amazing customer support team which you can easily contact via email, phone or live chat.
---
Streamen.com
Streamen strikes a very good balance between high quality and quantity of gay cam shows and low costs, along with a good amount of gay couples in case you grow tired of solo shows. With around 100 gay cams live at any given moment, and around a fifth of them being couple cams, Streamen is likely to scratch any itch that you might have, and do it without costing you an arm and a leg.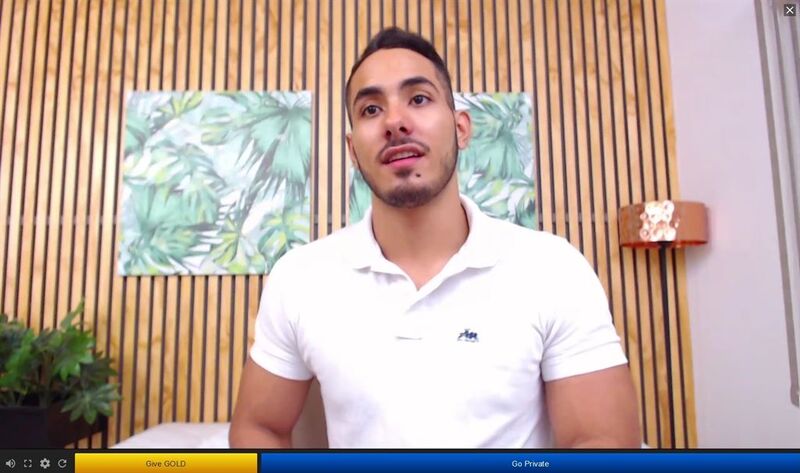 A private show on Streamen costs around $3.00, but this doesn't accurately reflect the average amount of money that you'll actually spend on a show on this webcam site. Streamen allows its performers to choose their own rates, so you can easily find models that charge pennies due to their country's exchange rate with the dollar. The drawback of this is that prices are a bit all over the place, ranging between $0.60 to $13.00 per minute. Streamen also offers no way for you to sort by price, so you're forced to spend some time browsing the site's many cams for one that fits your tastes and budget.
Streamen does have cam2cam implemented and included in every private chat, and at times you'll spot that it's completely free. This is not always the case, though, as the model can set the price-per-minute of adding two-way video and audio to his show, or even disable the option altogether.
The freedom that Streamen gives its models is nevertheless an upside. There's no strict rules against showing some skin or even engaging is sexual activity in the free chat, which means that you'll see some hot studs in action before taking them private. This will help you decide whether or not you want to have a private show with them, and since Streamen doesn't have a lot of other show types to choose from, it's very welcome.
As I've mentioned, Streamen's stream and video quality are great. Most performers on the site stream in HD, and the number of times in which I've encountered some sort of technical difficulty while in a show can be counted on one hand. If you do come across a problem, technical or otherwise, it will most likely be resolved rather quickly. Streamen has a large FAQ section along with top-notch customer support that you can contact via email (separate emails for technical and billing issues) or live chat.
---
In Conclusion
No matter who you are or where you live, chances are you work hard for your money and don't want to spend it all on a hobby, no matter how fun or satisfying it is. This list has a cheap gay chat site for you no matter what your preferences are. It insures that you can enjoy your time with a hot professional without having to worry about your spendings. That in itself will make your time more enjoyable. Whether you're new to this and just want to try it out or a veteran looking to save money, the above sites will surely put a smile on your face.
For most of you reading this I would recommend Flirt4Free. It has low prices, an easy way to sort by price, lots of different gay cams and high quality streams. It's really hard to find any faults with Flirt4Free, and most of you will be thrilled after you find out how great it truly is.
There are, of course, several more adult chat sites on this list, and some of you might find one of them to be more suited for you, so feel free to try them all out. Registering to all of them is free, so there's really no reason not to do so. But, if you're undecided on which site to start with, just visit Flirt4Free. You'll probably end your search then and there.