Gay Cam Sites That Accept Gift Cards [via Paygarden]
Last updated
May 09, 2019
PayGarden is a service that lets you use your gift cards with retailers that they weren't specified to work with. So, instead of letting your card go unused, you can treat it like cold hard cash. For those that like to spend some quality time every now and again with a hot cam stud, this should be great news. However, there are only 3 gay cam sites that take gift cards that are worth recommending.
---
Flirt4Free
Flirt4Free is the only gay cam site that accepts gift cards from any part of the world. On top of this, it also has a staggering amount of gay cams, chat types and interactivity options. While it isn't freemium, expect to see a lot more skin here than on the rest of the sites on this list. Also, expect to see more models online. Flirt4Free has close to 180 male performers online on average, with most of them looking like they were picked straight out of a magazine. If you like smooth, toned and young surfer boys, then you're going to love this site.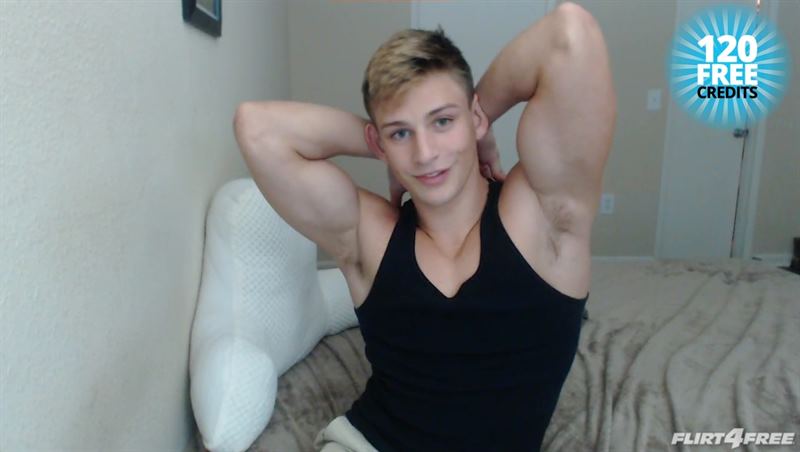 Flirt4Free's video quality also rivals that of the best adult chat sites in the world (two of which are down below), with most shows on the site being streamed in HD and having little to no frame-rate issues. Every chat room opens to a large screen that further emphasizes this, allowing you to see every inch of the model's body with ease. While the shows themselves are not always as luxurious as they're on some top premium chat sites, they're charming in their own way. There are lots of genuine amateur gays on cam here, and you're going to adore the young twinks that do this not only for the money, but because they love every moment of it.
Another noteworthy thing is how OhMiBod and Lovense sex toys are popular on Flirt4Free. You're going to see more tip-controlled sex chats here than on any other gay chat site, so if you want to have your performer anally climax at your command, you should consider trying out the site. Doubly so, if you also want to talk to them and have them watch you jack off to their pleasure at the same time, as two-way video and audio are freely included in every private sex chat.
Whether you prefer to have the stud all to yourself or you don't mind sharing, Flirt4Free's fantastic selection of show types will ensure that your experience will be suited to your tastes. On top of this, the male models hosting these shows are also varied, not only in their looks and style, but also in how they prefer to perform.
Flirt4Free's prices, though, are a bit of a mess. The site gives its models complete freedom, which also extends to the prices of their shows. You'll find show prices that go as low as $0.60 a minute and ones that go as high as $13.00 a minute. Luckily, the site has great categorization and filtering features, including a "filter by price" option which I wholeheartedly recommend you to use if money is of any concern to you. Just avoid the site's search function, it's not helpful in the slightest.
Flirt4Free works very well on most devices and browsers, including on mobile. My guess is that this is due to Flirt4Free's outstanding customer support, which over the years made sure that the site is free of any technical issues. You can contact the site's customer support in pretty much every way you can think. Flirt4Free also has a very helpful FAQ page, so if you want to handle your problem by yourself, you absolutely can. Do note that there's an option to upgrade to a VIP membership and get full VIP support, but since it's a recurring payment (that you can cancel at any time), it can only be paid for with a credit card.
---
CameraBoys
If you're looking for the best selection of hot men, then you need to look no further than CameraBoys. While the name might suggest otherwise, the models on this gay cam site are far from boys. The men here are often impressively ripped and toned, and also highly experienced to boot. CameraBoys seems to only allow professional cam models to stream on its platform, meaning that you're likely to have the exact experience that you're fantasizing about. With around 150 men on cam at any given time, chances are that you'll also be doing so with a model that exactly fits your taste.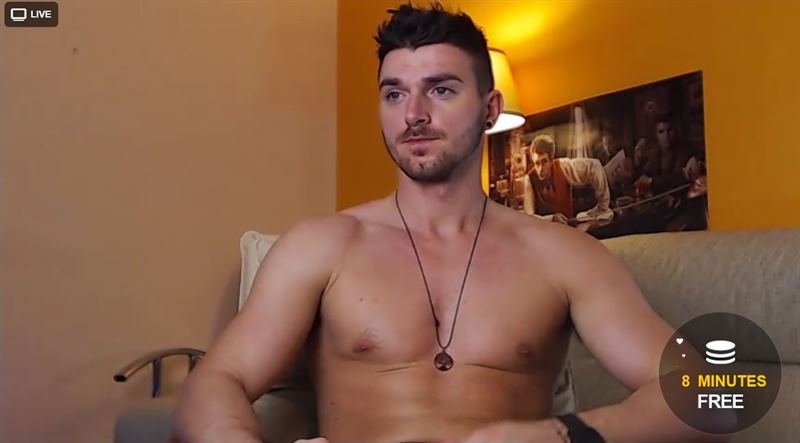 CameraBoys' video quality is also something that the site's developers can brag about. Most streams are in either 720p HD or full 1080p HD, and the very few that aren't are streamed in HQ. The shows themselves project luxury and quality production, with the models always being well-framed by the webcam and their room being tidy and presentable.
Writing all this might give you the indication that CameraBoys might be pricey. In reality, while it's not the cheapest gay chat site around, it's actually rather inexpensive. For about $2.70 a minute, you can have a very memorable experience with a hunk of your choice. If you want, you can even let him see you via the site's cam2cam, which is included in every paid chat. It also works on mobile, but it costs extra on both (around a dollar a minute).
There are a couple of minor issues I have with CameraBoys, though. First, the cam2cam doesn't include two-way audio unless you pay extra for it (around a dollar a minute). Second, While the site works amazingly well on mobile, it has a few minor bugs that should have been fixed ages ago, like the address bar and chat window obscuring the screen.
Other than the above, though, I really have a hard time finding faults with CameraBoys. It doesn't have many bells and whistles, but it sticks to the basics and nails them on the head. And it's not only the cam shows that work well, the site itself runs perfectly on practically any device and browser. Regardless of this, CameraBoys still employs a large team of customer support representatives that you can contact in case you somehow run into any problems, technical or otherwise. You can contact them via email, phone and live chat, and an extensive FAQ section that will help you resolve any problem you have on your own.
Do note that CameraBoys currently only takes gift cards from members who are in the United States and a few other countries, so if you live someplace else, try out Flirt4Free instead.
---
LiveJasmin
LiveJasmin has some of the best gay cams in the business when it comes to production value. It's extremely picky when it comes to which model can stream on its platform, and with what equipment. For this reason, LiveJasmin boasts some of the highest quality gay sex cams in the industry.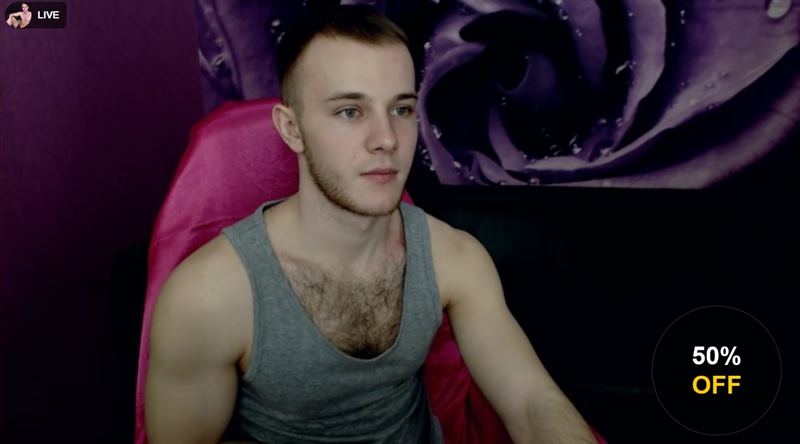 Let me break it down for you. First, there's LiveJasmin's praiseworthy video quality. The vast majority of the male performers on the site stream in 720p HD, if not in 1080 full HD. The ones who don't are usually amateurs who have yet to purchase the right equipment to do so. In any case, they're few and far between, and don't stream in video quality lower than 576p HQ. The shows themselves run perfectly, with no video stutter, buffering issues or excessive stream delay, and are extremely picturesque as well. The model is always the focus of the camera, and the room that he's in always serves to further accentuate the erotic atmosphere of his show.
Second, LiveJasmin hosts some of the hottest male models currently working in the camming industry. A beautiful face and a stunning body will only get you so far, though, so it's important to note that LiveJasmin's models know what they're doing: how to move, what to say and how to act. Expect them to be charming and alluring as the men in your wildest dreams. With around 140 online and amazing variety, you'll have your own harem of studs right at your fingertips.
LiveJasmin's biggest drawback is its prices. While the site is far from being unaffordable or even noticeably more expensive than the competition, its prices are nevertheless not the lowest. A minute in a private show will cost you around $2.60, and while it includes cam2cam, it doesn't include it, or two-way audio, for free, with most models charging around $1.00 extra per minute for each.
It's very much worth it though, as LiveJasmin makes sure to leave its members satisfied. For instance, if you have some billing or technical issue, LiveJasmin boasts a comprehensive FAQ section you can use, as well as top-notch customer support. You can contact LiveJasmin representatives via email, phone and live chat, and they're always happy and eager to help.
LiveJasmin, like CameraBoys, only accepts gift cards from residents of the US and a few other places.
---
Why Redeem Your Gift Cards on Porn?
Let me start by asking you this: why should you not? I mean, if you're not going to use it for its "intended purpose" anyway, why let it go to waste? This is where PayGarden enters the picture. It is a payment processor that lets you trade in your gift cards for their cash equivalent (even if they have been partially used). If you're too far from a retailer that the gift card works with, or you just don't plan on doing business with said retailer, then consider yourself lucky. If not for PayGarden, it would have just been money down the drain.
An estimated one billion dollars worth of gift cards expire each year in the United States alone. If you like gay cam porn and want to not only support the performers but get more out of it, then don't be part of the statistic. Retailers weren't going to sell you a $50 gift card for $39.99 if they didn't think that most people weren't going to use it. Otherwise, they would just lose money. This is the (only) reason why gift cards have expiration dates. Ever heard of spending money like it's about to go bad? This is the only case where it's not said in jest.
The fact that gift cards are completely anonymous and separate from your bank account is just one more reason why they're perfect for live sex chat. There's no way to retrace the transaction back to you, and the money in your bank is 100% safe no matter what. Not to mention that the chat sites above are extremely popular, safe and discreet. They're leading adult cam sites for multiple good reasons, and this is exactly why PayGarden works with them.
---
In Conclusion
These are the best gay cam sites that accept gift cards. There may be others, but frankly, only the above are really worth your time. They have fantastic video quality, stunning models, and prices that fit any budget.
I advise you to first check out Flirt4Free. Not only is it the only gay cam site that takes gift cards from all over the world, but it rivals CameraBoys and LiveJasmin in terms of stream quality, model diversity and affordability, which says a lot.
Gift cards don't last forever, though, so if you're interested in other safe and discrete payment methods, consider PayPal or American Express.
In the meanwhile, go explore. The three options I gave you will assure that you have a time worth remembering.