Top 5 Cam Sites for Gay Cam2Cam
Last updated
March 12, 2020
Gay sex cam sites are a dime a dozen, and there are dozens of great ones out there. Finding ones with a cheap and easy-to-use cam2cam feature is a bit harder, though. Below are the very best gay cam2cam sites in the industry, in terms of model quantity and variety, streaming quality, pricing, customer support and, of course, c2c implementation.
---
Flirt4Free.com
Let me start by saying this: Flirt4Free basically took the first place position on this list on the merits of its models alone. The studs on Flirt4Free are just mouth-watering, and there's a ton of them to boot. Around 180 male talents perform live on the site at any given time, and, while they come in all shapes and sizes, the vast majority of them are just straight adonises.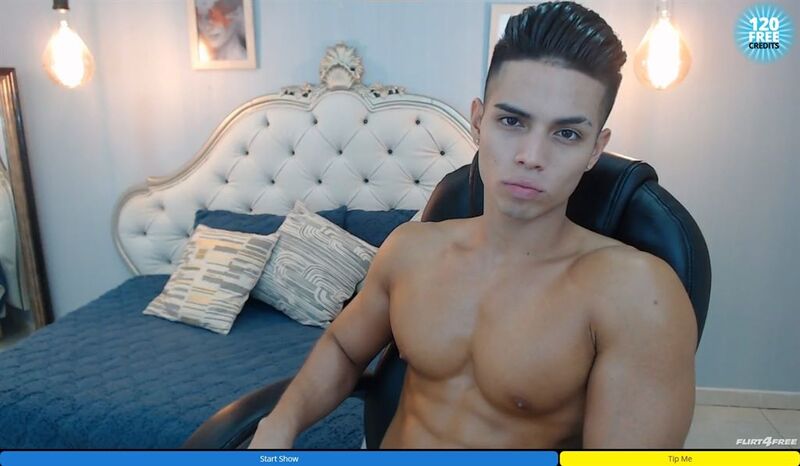 Flirt4Free has a remarkable selection of gay cam models from all over the world, but it's renowned for having one of the largest collections of US models. Do you prefer to chat face-to-face with your hunk in English? Then you're going to simply adore this webcam site.
The selection of show types on Flirt4Free is another standout, with enough chat types to keep things interesting. There's also a large number of models here that use tip-controlled sex toys, so if you love making your performer cum for you, look for the pink banner on the cam labeled Tip Controlled.
The video quality on the site tends to do its models justice. You'll be hard-pressed to find a male performer streaming in less than 720p on here. It'll actually be easier for you to find ones that stream in 1080p full HD. There's also no stream stutter, latency issues or buffering hiccups to speak of.
As for the cam2cam, it not only works fantastically well both on desktop and mobile, but is actually free in any private show that you participate in. Not only that, but the site itself is, in my opinion, is the best cheap gay cam site online. It's not the cheapest, as that title has to go to the 4th entry on this list, but, for its price, it definitely gives you the best bang for your buck.
The prices here are a bit all over the place, and can range from a paltry $0.55 to a whopping $13.33 per minute, but they mostly range between $0.91 to $5.45 and average at around $3.60 a minute. It might not seem that cheap at first glance, but the fact that c2c is included in private chats, and that the site has a ton of hot and talented performers with great quality webcams makes this gay chat site a standout in terms of affordability.
You can also easily find the cheaper cams, and anything else, thanks to Flirt4Free's fantastic categorization system. Just don't use the in-site search bar, as it's pretty unhelpful, and, in my opinion, the worst thing about the site. If you somehow have any issue with the site, rest easy knowing that it has one of the best customer support teams in the business, and that you can easily contact them in any way you deem convenient.
---
CameraBoys.com
CameraBoys is the only site on this list that truly gives Flirt4Free a run for its money in terms of the quality of its gay cams. Most models on this site stream in HD, but it doesn't end there. The cam shows on this site exude luxury, from the optimal way that the webcam and lighting is set to how presentable the cam rooms themselves are. CameraBoys' high attention to detail is shown throughout the site, and is frankly rather impressive.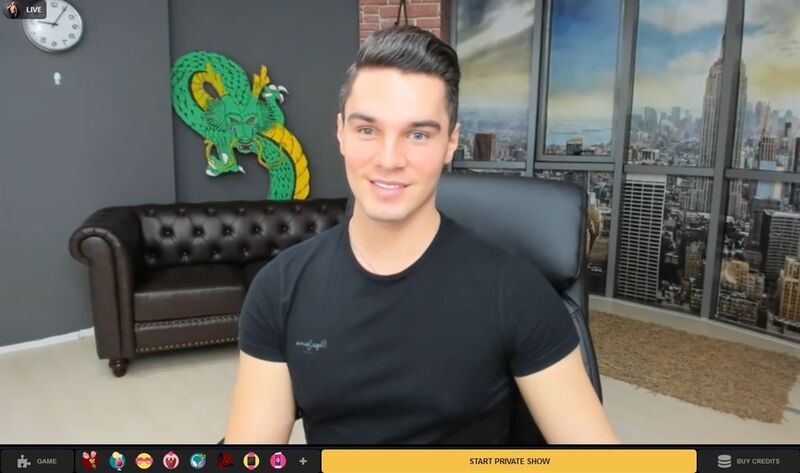 CameraBoys has around 150 male models, and they're usually professionals who cam for a living. They're also, to a large degree, drop-dead gorgeous. It actually feels as if they were hand-picked by CameraBoys' staff. The variety is also great, with Caucasians, Asian, African and Latino are all on display, waiting to have some intimate fun with you.
Since CameraBoys is a male-only cam site, you won't have any issue sifting through its many cam rooms. That's not to say that CameraBoys categorization system isn't great, though. It's just convenient to have such a great site focus on gender, as it makes things very convenient for those who are only looking for studs on cam.
But, like Flirt4Free, CameraBoys can be quite expensive at times. An average cam show on the site will only cost you around $2.40 a minute, but, since cam2cam and two-way audio both cost around an extra dollar per minute to enable, the show will end up costing you almost twice as much as that. It's worth the price, but not everyone has the budget for that. On the other hand, though, it's the only site on this list that has mobile cam2cam other than Flirt4Free, so if you like to have gay c2c shows on the go, it's pretty much your only option.
Overall, though, CameraBoys has a lot to like. It has around two dozen VibraToy cams always online, which are cam shows hosted by models using tip-controlled sex toys. CameraBoys also has 24/7 customer support, including live chat representatives available to you.
---
Streamen.com
If you're looking for a gay cam2cam site that has cheaper prices than the above sites on this list but doesn't compromise on its quality to achieve them, then Streamen is a fantastic middle-of-the-road choice for you. It has video quality that goes up to 4k quality, and an impressive variety of bears, twinks, jocks and everything in-between.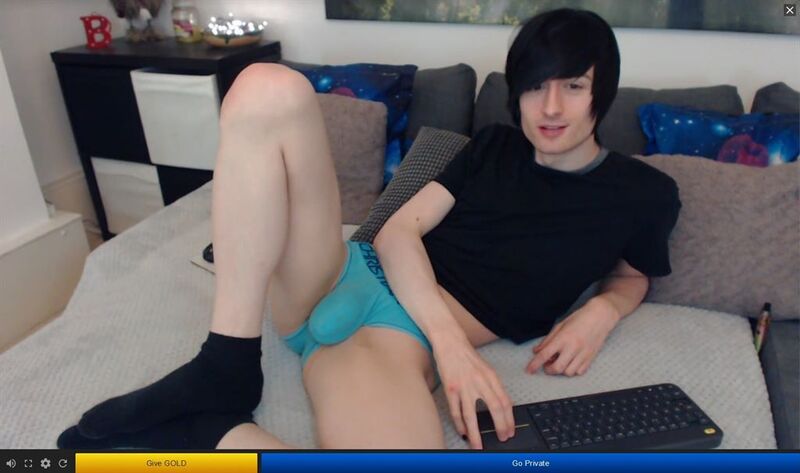 There are some 100 gay cams live on this site at any given moment, and many of them look like they would devour you with a glance. The site also has a great categorization system to help you filter the room according to your tastes, and the cam rooms, along with their video previews, tend to load rather quickly. From my experience, though, the majority of this site's models are twinks, so if you like them lean and supple then you're in for a treat. If not, then you might find the site's selection of gay cams a tad bit lacking.
What I love about this site, other than its obvious strengths in terms of model and streaming quality, is its use of real-life currency. On Streamen, you won't have to use tokens or credits that are hard to keep track of. You'll use your money directly, meaning that you'll always know exactly how much you're spending. The downside to this is that Streamen doesn't offer you many payment options, and mostly sticks to credit and debit cards. If you want to use your Amex card, or even pay with unused gift cards, you can, just not here. Streamen does accept PayPal, so there's that, at the very least.
On the plus side, Streamen is fairly inexpensive, with private cam shows only costing around $2.50 a minute and include c2c and 2way audio. If you want no one to be able to spy on your show, then you might need to add around a dollar a minute for True Private, though some models here don't charge extra for it.
Just don't expect much in the way of extra features or a variety of chat types. Streamen tends to stick to the basics, and tip-controlled sex toys are not as popular here as they are on, say, CameraBoys and Flirt4Free. Streamen does, however, employ excellent customer support representatives, and even has live chat, so you'll never have to waste your time trying to solve a problem on your own.
---
Supermen.com
As I've mentioned above, Supermen is the cheapest gay cam site in the business. It may not be on the same level as Flirt4Free and CameraBoys in terms of quality of streaming, but, with such low prices, it's really hard to complain. No other site will allow you to take you sweet time with the stud who's dick your fantasizing about sucking. You can lay back and jerk it without a care in the world, knowing that you won't have to get a second mortgage on your home just to have some quality time with your favorite studs.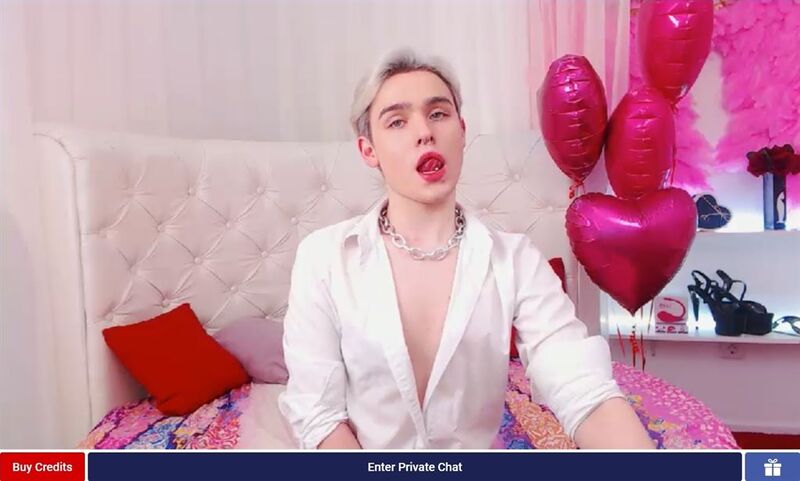 A private show on Supermen only costs around $1.98 a minute, and the group shows are even cheaper. Additionally, Supermen has several features that drive prices even lower in the long run, like its famous and much-loved loyalty program, thanks to which the more money you spend on the site, the less you'll have to spend in the future. There are also the discounted pre-paid shows and special model discounts, and more, though I prefer to stop listing these here as this can get quite long if I won't. Just know that, if you don't have the budget for a high-end gay chat site, than this is probably the alternative that you need.
As for the site's models, they are often attractive and charming, but, sadly, there's not a ton of them to enjoy. There are only around 40 cam shows live on the site at any given moment. This isn't a whole lot, so the variety is also not as good as it is on other gay webcam sites. The video quality, however, while not perfect, is better. You'll see quite a few HQ cams on here, but even those look good. Some choppiness may occur due to a model's subpar internet connection, but you'll mostly come across streams that run well and look great. There aren't many 1080p streams on the site, but 720p HD is somewhat prevalent.
What's best about all of this is that, despite the fact that the site is ridiculously cheap, cam2cam and two-way audio are still always included and always free. Like, seriously, where else are you going to get to have a 20 minute face-to-face cam show with a horny, well-endowed stud for only 20 bucks? This is pretty much the only gay sex cam site where you can get such deals.
---
Cams.com
Last but certainly not least, Cams.com is the only freemium cam site on this list. While freemium chat sites aren't known for their high-quality c2c shows, this site still managed to nab a spot on this list. How, you might ask? Well, it doesn't neglect its premium features, and actually has great private gay cams. But on top of that, it's also the only site that lets you activate cam2cam in the open chat, so you can jerk it while watching a hot guy along with a few other people. If the communal experience is something you enjoy, then you're going to love this.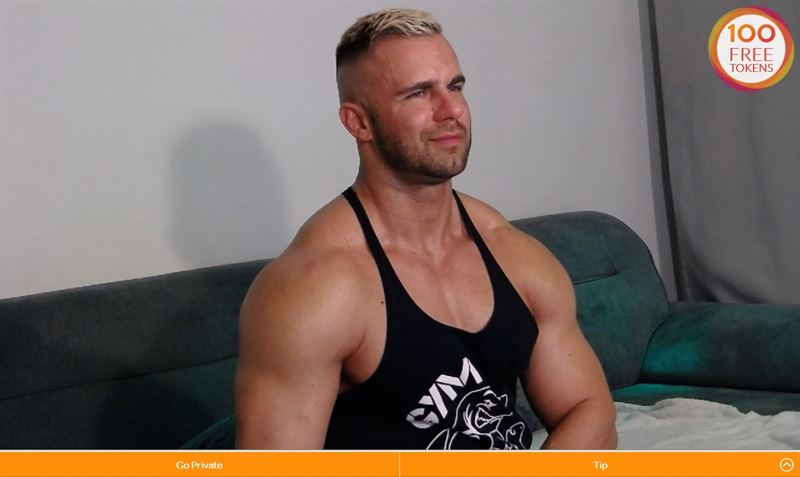 Since Cams.com is mainly a tip-based sex chat site, you'll often see the male models here just lounging naked and touching themselves. You'll even see some doing more than that, right in the free chat. That kind of nonchalant sexuality is not only freeing, it's hot as hell, and you should definitely experience it at least once, even if you're more of a premium kind of guy. The reason why Cams.com is "mainly" a tip-based chat site is that it's kind of a mix between premium and freemium. There are some rooms on the site that aren't free, and it's up to the model to choose what kind of show they're performing. It's simple to differentiate between these chat types: Tip-based nude shows are marked as FREE > TIP, while others are not.
Cams.com is not a dedicated gay site, but it nevertheless has enough male cams to cater well enough to a gay audience. On average, you can expect to see around 120 or so male talents performing live on the site. The men here are usually muscled gym rats, so if you like six-packs and huge biceps, you're in luck. Just know that you will have to spend a bit of your time perusing the site's many gay cams and entering them to see what's inside, as there is no video preview feature for the cam rooms on Cams.com.
Thankfully, you'll probably have a blast doing so, thanks to the site's sexy studs, fantastic video quality and fast loading. A lot of models here opt to stream in HD, and finding anything below HQ is nearly impossible. The cam shows open to a huge screen and load very fast, so going in and out to check the rooms is really quick and smooth.
The real drawback of the site, though, are its prices. A private show costs around $3.00 a minute, and activating cam2cam costs around $1.00 a minute on top of that. Additionally, True Private, which, like on Streamen, prevents people from spying on your show, adds around $0.50 per minute to the price. This can all add up to a hefty sum, and for that amount of money I would prefer to just enjoy a premium sex cam site like Flirt4Free or CameraBoys instead.
---
In Conclusion
This list is chock-full of fantastic gay c2c sites - from the luxurious to the low-cost. Deciding between them can be hard, as they all have great qualities with very few drawbacks. When writing this list, I actually had a tough time deciding their order, since they'll all fantastic.
But, one of these sites excites me more than the rest, and that's Flirt4Free. It's actually easy to explain why, as well. All you have to do is visit the site and take a look at its models. I dare you to try and do that without reflexively entering their cam rooms. They're unbelievably ravishing, and it's rather surprising to see some of them here and not in a movie or on the cover of some magazine.
Visit Flirt4Free, sign up for free and enjoy the sights. It's not every day that you can have online sex with a perfect ten, and, with prices like the ones on the site, you'd have to be straight to turn it down.