Gay Credit Card Cam Sites - For Discreet Gay Action
Last updated
November 07, 2019
Gay cam sites that accept credit cards are safe, secure and discreet enough to use. Otherwise, no credit company will risk working with them. Since credit cards are also the easiest and most convenient payment method to use online, I've listed below the 5 best gay chat sites that take credit cards, for your convenience.
---
CameraBoys.com
CameraBoys is perhaps the highest quality gay sex chat site in the camming industry. The site has around 150 male cam models always online, and they're all steamy and luscious. They're actually so hot and professional that they seem either hand-picked or assisted by a small production crew, and the quality of their shows only serves to corroborate that notion.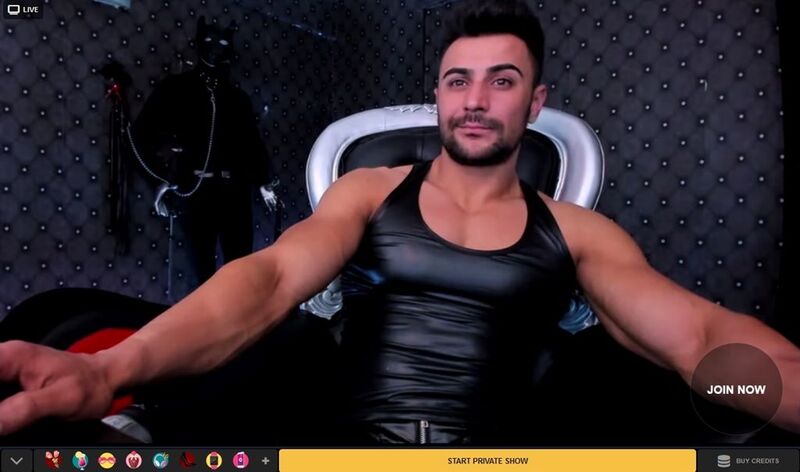 Aside from the rooms always being on-point with the camera framing and lighting, HD also seems to be the norm here. Most models on CameraBoys stream in either 720p or 1080p HD, and only a handful stream in less (which is never lower than 576p HQ). The streaming is also very solid, never suffering from buffering issues or other bandwidth related problems.
CameraBoys doesn't have the largest selection of chat types, but its open and private chats will serve most just fine. Since the site's categorization system and search engine are very accurate, finding anything in particular is also a non-issue. Prefer them big and hairy? Lean and smooth? CameraBoys will have you covered, and let you find whatever it is that you're fantasizing about in a hurry.
CameraBoys is a premium gay chat site where quality-show is king, and so private shows are the main attraction here. Their cost reflect the site's high quality, with private shows costing around $2.80 per minute. Unfortunately, while the site offers cam2cam and two-way audio in every private chat with no exception, they both cost around a dollar per minute to add, each, so the cost of a show can get pretty high if you're looking to get intimate with your hunk.
On the plus side, CameraBoys is not only the best mobile gay cam site on the market, but it's also the only site on this list that features mobile cam2cam, and while it also costs more on mobile, it's still a fantastic feature to have available if you're used to watching gay cam shows on the go.
In terms of discretion, safety and support, the developers behind CameraBoys made it their goal to have every member of the site feel like he or she is being well cared for. The site uses the latest encryption protocols to protect your information, and all charges appear on your credit statements as a nondescript name to keep things discreet. And it has 24/7 live chat customer support at your disposal. It also has email and phone support, along with a comprehensive FAQ section, but the live chat support is so good that you'd probably not need those.
---
Supermen.com
If you want your gay camming adventure to be thrifty, then Supermen is probably the best site for you. Supermen is incredibly cheap: A minute of private chat on Supermen costs only around $1.98, and that's not even including its generous loyalty program, cheap group chats and model discounts. If you include those, then you'll get a clear picture of what this site really is -- a way to lay back and enjoy the twink jacking off in your face without having to worry about how much your spending.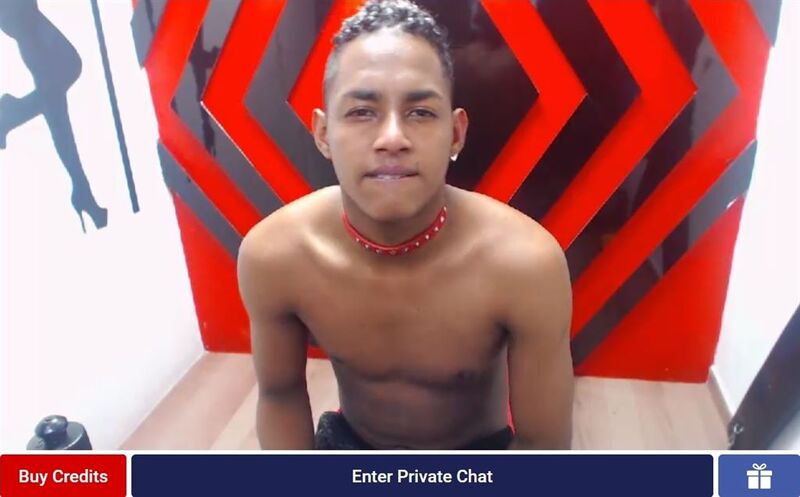 Also, while we're on the subject of pricing, some of you might be thrilled to learn that Supermen offers free two-way video and audio in every private chats. On the plus side, cam2cam, along with two-way audio, is freely included in every private show. And it's not the only way that the site helps you spice up your cam show. Supermen has quite a decent variety of chat types, and a good number of models that use remote-controlled sex toys to let you control their pleasure.
All in all, the variety of options on Supermen is quite good, but, unfortunately, the actual quantity of cams isn't the best. On average, you'll see about 30 models online on Supermen at a time, and while you can find anything from Caucasian bears and black twinks to ripped Latino studs and ladyboys, the variety does suffer somewhat from how small the selection is. At times, you might not even find models that suit your tastes, which, while a rarity, is still a letdown.
The quality of the shows, though, is quite decent. Most performers on Supermen stream in HQ, and a decent number stream in HD. Finding a show in lesser quality will be a hard task for you, but finding one with some stream stutter might not be. Still, this isn't much of an issue, and only comes up every once and a while and can be easily ignored.
Thankfully, aside from the occasional technical issues caused by a performer's slow internet connection, Supermen runs well and has no problems worthy of a mention. If you run into any hurdles, check out Supermen's FAQ section for information on how to resolve it. I advise you start with that, as you can only contact Supermen's customer support via email, and they take a while to reply.
Supermen, just like all sites on this list, cares a lot about your safety and privacy. As such, a nondescript name will appear on your cardholder statement to obfuscate the nature of your transaction with the site.
---
Flirt4Free.com
Flirt4Free is a very popular and highly rated premium sex chat site that is mostly popular in the US for its giant selection of US gay cam models. It enables you to easily tailor your experience with a its many different features, chat types and interactivity options. Overall, Flirt4Free is the site you go to if you feel like fulfilling a very particular and intimate fantasy, especially if it's with a muscled American sweetheart.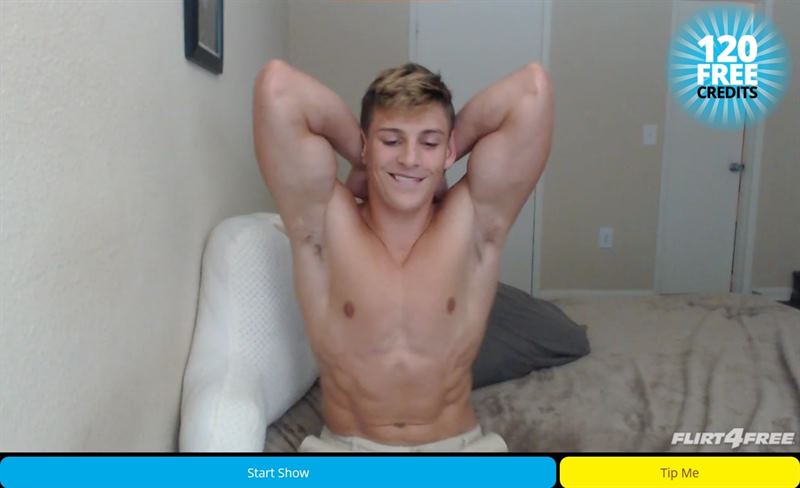 For starters, the site's transparency is one of my favorite things about it. For example, you can always find gay performers that are within your budget by simply sorting them by price, which you can easily do by hovering over the View By drop-down menu and selecting Prices. You can also use the site's video and audio preview to quickly check out its different chat rooms without even entering them, which is sure to cut down on the time you spend searching but someone interesting to jack off with.
What won't hinder you on your journey is the site's quality. Most performers on Flirt4Free stream in 720p or even in 1080p or more, and seeing stream stutter or buffering issues here is very rare. The selection is also impressive, with Flirt4Free having around 180 live gay cams at any given time. As I've mentioned, most of these are US performers, and speak fluent English, although you'll see a few international models here and there along your browsing.
Price-wise, Flirt4Free is very cheap, but the models' rates are a bit all over the place. You're just as likely to see a gay performer charging $0.55 per minute as you are to see one charging $9.00 per minute. I suggest you use the site's filtering system so you know which shows are within your budget. As an aside, Flirt4Free has several low-cost chat types and special deals and promotions, along with free cam2cam and two-way audio, so the site is really inexpensive when you get to know your way around it.
Finally, Flirt4Free does its best to ensure that your experience is worry-free and enjoyable. It employs a large customer support team that operates 24/7 and is available via every communication method you can possibly want. The site also has a handy FAQ section that can help you resolve most minor problems. As for discretion, charges to your credit card from Flirt4Free will appear on your billing statement as an unclassifiable name, so no one will know the nature of it.
---
Cams.com
Cams.com is an interesting mix between freemium and premium. The site lets its talents perform in the nude while in the free chat, and even engage in sexual activity, relying mostly on tips. They can opt to only do so in private, but it's 100% their choice, and so you can enjoy both worlds at the same time, and within the same cam site. It's easy to differentiate between these chat types: tip-based nude shows are marked as FREE > TIP, so you'll never have a hard time getting what you want.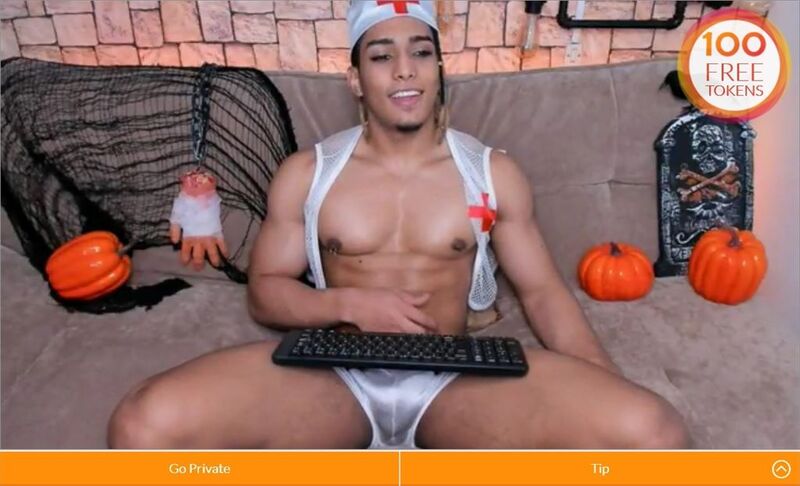 The site's slick design is helpful in getting the exact experience that you want, and so is its categorization system. Unfortunately, the site has no video preview feature for its cam rooms, so you'll have to enter each one to figure out what's going on inside. This can be quite the task, as Cams.com has a huge selection of gay cam hunks. On average, you can expect to see around 130 gay cam studs performing live on the site. They're usually the gym-going type, so if you like them to have a bit of muscle, then you're in luck.
Most models on Cams.com stream in either HD or full HD. with anything less being a rarity. You can expect the shows, just like the streams, to look nice and perform well. The shows also load relatively fast, which is good due to the site's lack of a video preview feature for the rooms. Just be wary of the site's Buzzmode feature, which lets you tip by pressing the screen, as it can make you lose your tokens by mistake.
As for costs, Cams.com is actually rather pricey. Even if you are doing a basic private session, without cam2cam or any other interactivity feature, most rooms are priced between $3.00 - $6.00 a minute. That's nearly twice as much as the prices you can find on CameraBoys. And yes, each additional feature added to the show, like c2c, costs extra. Cams.com's model loyalty options and premiere membership can save you a lot of money, but Cams.com can still be seen as the most expensive cam site on this list.
Still, there's a lot to enjoy here, especially if you take advantage of the site's freemium side. Cams.com has models from all across the globe, so if diversity is your thing, or you want to fantasize about sucking off someone with a particular accent, then you can probably find that here.
Cams.com's FAQ page is very extensive and, should you need any help, you can also contact the site's customer/technical support via email, or billing support via email or phone. Like the other entries on this list, Cams.com goes to great lengths to keep you secured, and helps you maintain discretion by having its charges appear on your credit card statement with an innocuous name.
---
Chaturbate.com
Chaturbate is perhaps the most successful freemium cam site in the world, so it must be doing something right, right? Well, in short, yes, but to elaborate, Chaturbate is popular due to a myriad of different reasons. To start, it has one of the biggest collections of models, including gay models, in the world. It has around 1,300 male performers online at any given moment, and many of them are good looking enough to appear on 'The Bachelor'.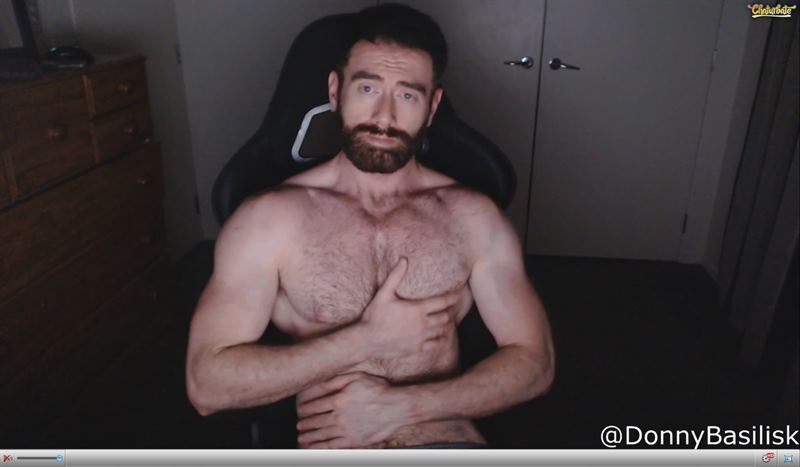 What is even more impressive is the actual quality of Chaturbate's shows, which is usually HD and goes up to 4k. They also generally lack any technical hiccups, such as slow buffering or stream lag, and tend to load fairly quickly. The downside here is that finding anything in particular on Chaturbate is like finding a niddle in a haystack. The rooms lack a video preview feature (though, unlike on Cams.com, they at least have a picture preview), the categorization system is lackluster, and the search engine is simply unhelpful.
And, sadly, this is not the only thing that Chaturbate lacks, as it has no implemented cam2cam option. While it can be forgiven for that due to its freemium nature, it's still sad that it's never been implemented. You can still c2c on Chaturbate if you really want to, but you'll have to go through the headache of setting up cam2cam on Chaturbate. It will take you time and effort to do it yourself, and even then it's just not as reliable as cam2cam is on any other site on this list.
The site's prices, at least, are quite low. The male models tend to do quite a bit for even a small tip, and the average price for one minute in private is around $2.40. The site doesn't have a lot of ways to drive private show prices down even further, but with a rate this low, you probably won't need any. Also, Chaturbate is also the only site on this list that accepts American Express, so if you intend to use Amex, it's your only real option.
Chaturbate's customer support is another shortcoming of the site, as its support representatives can only be reached via email. The site does have a helpful FAQ section, but that's about it. As for security, Chaturbate is one of the biggest cam sites on the web, and has the security protocols to match. Also, to protect your privacy, any charges will discreetly appear with a nondescript name on your credit card statement.
---
In Conclusion
There are few better gay chat sites than the ones on this list, and none of them are better for you if you want to use your credit card. If you've thought about using your Amex card, your PayPal account or even a gift card instead, then your options may differ, but these are the best sites for Visa, MasterCard, Diner's Club, Discover and JCB holders.
Read through the list and choose the site you like according to your preferences. If nothing stands out in particular, then I suggest you go visit CameraBoys and see how you like it, as it's very hard to go wrong when you choose quality.