5 Best Gay BDSM Webcam Sites
Last updated
June 25, 2020
If you're looking for a slightly more deviant dude to play with on cam, these 5 sites have the best of the best. Not only do they all feature HD hang-outs filled with hunks, twinks, pups and sleek silver foxes, but they have some of the most competitive cam-to-cam rates around, a wide range of proclivities to choose from, and they use state-of-the-art encryption technology ensuring your business in the dungeon is kept far from prying eyes.
---
Flirt4Free.com
If you're looking for a guy to join you in a flexing of the pecs cam2cam session, Flirt4Free, without a doubt, should be your first port of cam call. This site features around 250 guys streaming 24/7, many streaming in HD, and all cam2cam friendly. Out of all the major cam platforms, this site is the most kink-friendly. It features a stand-alone micro-site that brings together fetish-loving cam performers with lovers of kink, as well as providing articles, info and a community-powered forum where you can swap ideas and pick up a tip or two to improve your game.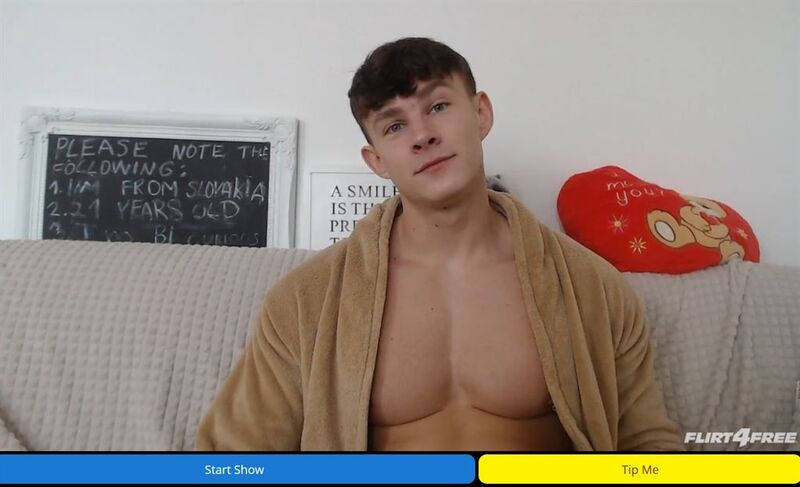 Flirt4Free is one of the most popular premium webcam platforms around featuring models of all genders. When it comes to the guys, although they cover all appearances, ages, ethnicities and body types, without a doubt, American gym boys comprise the biggest category. These muscle-men generally stream in HD and when it comes to taking control of the situation, many profess to be on the domineering side. The twinks, which are lesser in number and tend to originate from Eastern Europe, seem to be on the other side of the fence and looking to serve their new cam pal.
Prices for a private cam session vary. The cheapest rooms come in at a rock bottom $0.60 a minute, though when it comes to a show focusing on something slightly spicier than the norm, most hover around the $3.60 a minute mark. All prices are inclusive of cam2cam and microphone usage.
Whatever you're in the mood for, you can find either by using the Categories search menu, or simply writing in the term in the search box which appears when you select the small magnifying glass icon on the top right of the homepage.
In addition to private shows, Flirt4Free also hosts multi-viewer Party Shows which are extremely cost-effective. The downside though is that not many of the fetish performers will host a kink-centric one, preferring instead to partner on a one-to-one basis.
---
CameraBoys.com
CameraBoys is focused on the luxury lads and aims to make every aspect of the site as top-tier as possible. Almost all the rooms use HD streaming, and most of settings are professionally designed and lit. These guys are professional cam performers that are at the top of their game. When it comes to the niche shows, this is where things really heat up. These guys don't just go along with a proclivity, they live it to the nth degree in front of a webcam.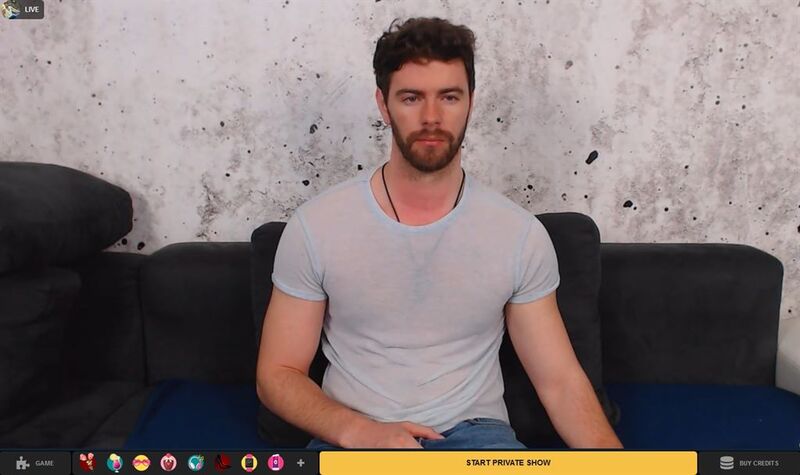 In many sites (especially those featuring amateur performers), you can often find yourself with a rope-lover without rope in sight. Not at CameraBoys, if your partner says he's into something, he'll more than likely have all the necessary toys, accessories and other accoutrements raring to go.
Prices at CameraBoys can get high if you want to utilize the full capacity of the cam to cam features. On average, a 1on1 cam session with a fetish friend will set you back around $2.40 a minute, with the cheapest shows kicking off at just about $1.00 a minute. That may seem cheap, but if you factor in the use of your webcam and microphone, you'll need to add an extra $1-2 a minute more for each feature.
CameraBoys is also one of the few websites that enables cam-to-cam dates on mobile devices.
The models themselves are equally divided into muscles and twinks. In fact, when it comes to body types, these are the only two search categories available. When it comes to finding a partner for your perv, CameraBoys doesn't have 'fetishes', rather Willingness. In this grouping, the only true kink featured is Role-play. However, and this is a big however, most of the men are into all types of pervs. Sometimes they list their faves in the bios, while other times you have to ask them by using the free messaging box.
---
Supermen.com
While Supermen has a more limited selection of gay, bi and straight male models streaming 24/7 compared to the other sites listed here, what it does have is some of the cheapest cam2cam prices of all the platforms. The guys at Supermen are all either semi-pro or pro performers and tend to forget they're on a premium site, often getting wet and wild in their free open chat rooms.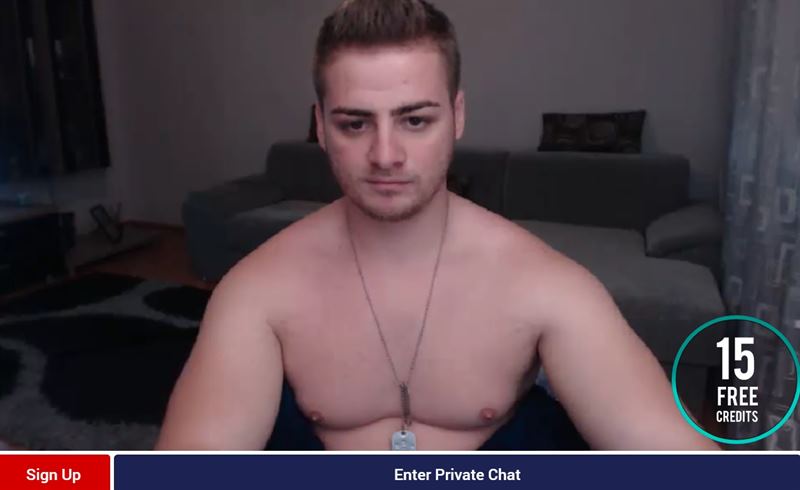 The low, low prices at Supermen do come at a cost and that's the streaming quality. Most of the men still use SD in their live video feeds which can significantly dampen the enjoyment of a private show. This is changing somewhat but unfortunately the only way to find out the level of a guy's broadcasting quality is to enter his room.
Most of the BDSM boys ask around $2.00 a minute for an exclusive cam session, which includes free 2-way video and audio usage. The cheapest dates come in at $1.00 a minute (all-inclusive) and some will even cut you a price break if you commit to a block session up-front.
If you're looking for a particular type of pleasure, be it, BDSM, rope-play, role-play, feet, or SPH, you'll have to use the site's advanced search engine feature. This enables you to narrow down not only the genre, but the appearance, size and age of your dream partner. But, in all fairness, the best way to find a play pal is simply to look through the gallery of online guys, see one that catches your eye and take it from there.
The site also has a membership program that gives tangible rewards. The more you spend at the site, the higher you rise in the loyalty program. Each level gives you bonus credits on every purchase, the higher level, the more free credits you get.
---
Streamen.com
Streamen has a great choice of all types of 'amateur' male performers. And when we say amateur, it's more of a platform for experienced, skilled amateurs, many of whom stream their hotness in HD. In addition, it's payment method is probably the most-user friendly around. Instead of having to purchase site credits or tokens, Streamen operates a pay-as-you go system making it easy, quick and safe to sneak in and out of a private cam date.
There's usually over 100 gay, straight and bi guys holding court at Streamen, ranging from ripped gods to chubby grandpas.
Prices for a 1on1 cam encounter at Streamen are average to low. Most come in at around $2.50 a minute, but the guys will charge a higher price if you want to close it out totally and not let anyone else get a look in.
When it comes to particular preferences, the search menu on the homepage has just one listed, and that's BDSM. Most of the models have a range of niches listed in their bios. The best way to find a fetish friend to play with is to search using the body type, appearance and age parameters and then check out their bios. This is where you can uncover the really kinky kings.
One of the biggest draws of this site though is the payment process mentioned above. All you have to do is link your Streamen account to a credit/debit card or PayPal account and you're ready to invite a homie into a private cam date. You're only charged for the minutes you spend in a 1on1 show or for any tips you give a guy in his open chat room. And, if you're worried about overspending - don't be. The site implements a daily cap of $50 so you can't rack up any unreasonable charges.This limit can be upped upon request.
---
Stripchat.com
Stripchat is a freemium site where anyone can set themselves up as a cam model. The result of which is hundreds of guys from all walks of life, from sofa bound seniors to kinky twinks streaming out of their dorm rooms. At Stripchat the guys open their cams, take off their clothes and start their solo (or group) party, and entry is free and accessible to all.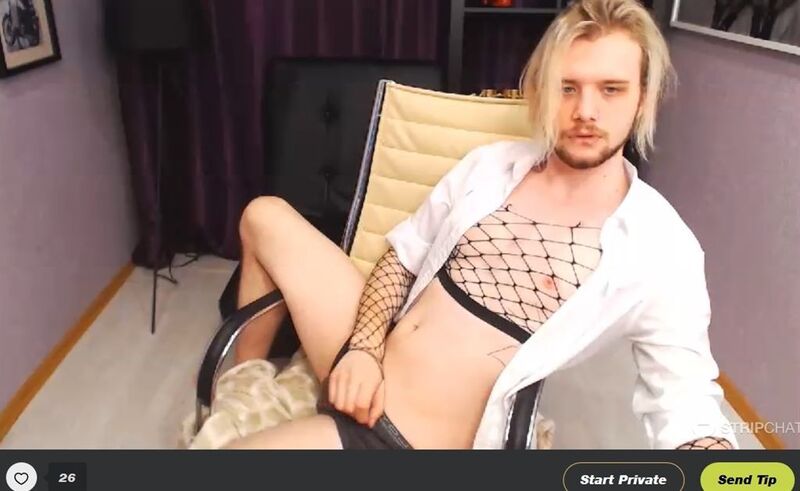 If you're looking for more than one guy to party with or want a proxy sub in your BDSM boudoir, Stripchat probably has more couple and group rooms than any other site. Not only that, but you can also find some fully equipped dungeons with every type of cuff, rope, chain and outfit on display, and ready for use.
If you want some private pain and pleasure, you'll have to leave the raucous free chat rooms and invite the guy into a 1on1 private adventure. On average, an exclusive session will come in at about $2.20 a minute, with the cheapest cams coming at $0.75 a minute. Unfortunately, the only way you can find out if there's a surcharge to open your webcam, is to click on the Start Private button in their room and see what the model's policy is. Most do charge extra for this, however a number (mainly the more expensive performers) include it. At the end, it all sort of evens out at around $4.40 for a cam2cam date.
The most annoying drawback at Stripchat is that when it comes to a finding a fetish partner, the site has no search option to narrow down your choices according to niche acts. You can search for a gay, bi or straight model, filter it further according to body type, ethnicity, and chat rate, but not what genres they're into. Considering the platform has so many lifestyle practitioners of the more intense categories, this is a big miss. You simply have to scroll through the rooms one by one, and click through based on their preview photo.
On the other hand, Stripchat does give a big bang for your buck, especially if your guy has the option for Recordable Privates. If he does, it means your pay-for-play performance can be recorded and stored in your Stripchat account, where you can re-watch it as often as you want at no extra cost.
---
In Conclusion
In a weird twist, three of the sites listed above feature only male models and two of the platforms (Flirt4Free and Stripchat) feature models of all genders - and guess which are the top two for a gay BDSM session... yep the two mixed gender sites. They both have a large selection of hot dudes, HD streaming options, low-cost cam2cam shows and some seriously skilled kink kings.
The only reason Stripchat isn't my top pick is that you can't easily get to the masters and/or slaves. When you do stumble across them, they offer some of the hottest sessions around, but it can take time to find them.
Flirt4Free on the other hand makes is super-easy to find the perfect partner in a just a click or two.