5 Best BBW Live Porn Sites
Last updated
July 11, 2019
Big beautiful women have more for you to love, and professional BBW cam models know how to reciprocate. There are quite a few adult chat sites with a decent selection of curvy cam babes, but not many of them are good or trusted enough for me to recommend. The 5 top BBW webcam sites below, however, most certainly are.
---
LiveJasmin.com
LiveJasmin is well established as one of the most popular adult webcam sites in the world. There are a lot of reasons for this, but the main one among them is the attention to details of LiveJasmin's developers. The site is meticulously optimized to give its members the best camming experience possible, and it remarkably succeeds in doing so.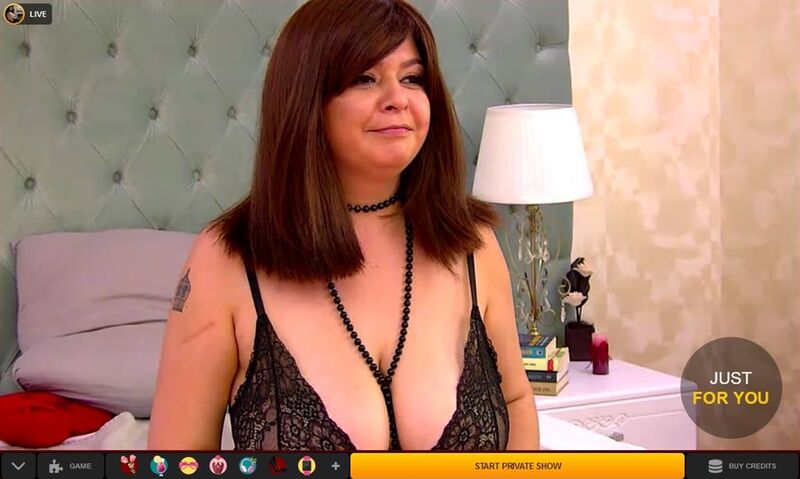 LiveJasmin's luxurious appearance is reflected in the quality of its cam shows. The vast majority of models stream in either 720p HD or full 1080p HD, while the rest stream in 576p HQ. The shows run without any difficulty, so don't expect to encounter any latency or buffering issues here. LiveJasmin does a fantastic job at guiding its models on the best way to work in this industry, like teaching them which equipment and ISP bundles work best for HD streaming.
LiveJasmin also instructs them on how to position their webcam and how to best use lighting in their cam room, so they are always fully visible to their viewers and properly lighted. LiveJasmin is interested in full-time cam models that love their jobs and show it. The performers on LiveJasmin are therefore some of the most experienced and professional cam models in the industry.
Despite how high LiveJasmin's standards are, the site still manages to accrue a huge collection of cam girls, and has a dedicated BBW subcategory (found under the Appearance category) with around 50 fatties online at any given moment. The site's categorization is good enough to make sure that most of them are actually BBW babes, so using it is a surefire way to filter for exactly the thing that you're looking for. Also, while some models that you'll find in this way will already be in private, they are a very small minority and are relegated to the bottom of the page for your convenience.
All this may come at a price, but LiveJasmin makes sure that it's worth it. More than worth it, in fact, since the site is fairly cheap and has seasonal discounts and special promotions to sweeten the deal. A private show on the site costs around $2.70 a minute, which is rather affordable. Unfortunately, though, models on LiveJasmin charge around a dollar per minute for both c2c and two-way audio. As an aside, LiveJasmin's c2c also works on mobile, but also at an extra cost.
There are also not many chat options other than the open chat, where you'll flirt with the chubby cam girls, and the private chat, where you'll enjoy their sensual performance. There's group chat (called VIP shows) if you prefer a more communal experience, but LiveJasmin is more about giving you the best, and sticks to the basics.
LiveJasmin makes sure you get the best by having a fantastic customer support team that operates 24/7 and at all days of the year. You can contact them via email, phone or live chat, or just use the site's comprehensive FAQ section if your problem isn't much of an issue.
---
CamSoda.com
CamSoda is a freemium cam site that let's you see the girls in action in the free chat. Unlike LiveJasmin, CamSoda doesn't have rules against nudity out of paid shows and encourages its members to tip if they like what they see or if they want to see something in particular. It's a great option if you want to see some tits and ass before making up your mind, or if you're not looking for an intimate session with a BBW hottie as much as you just want to see her play with herself and flaunt her curves.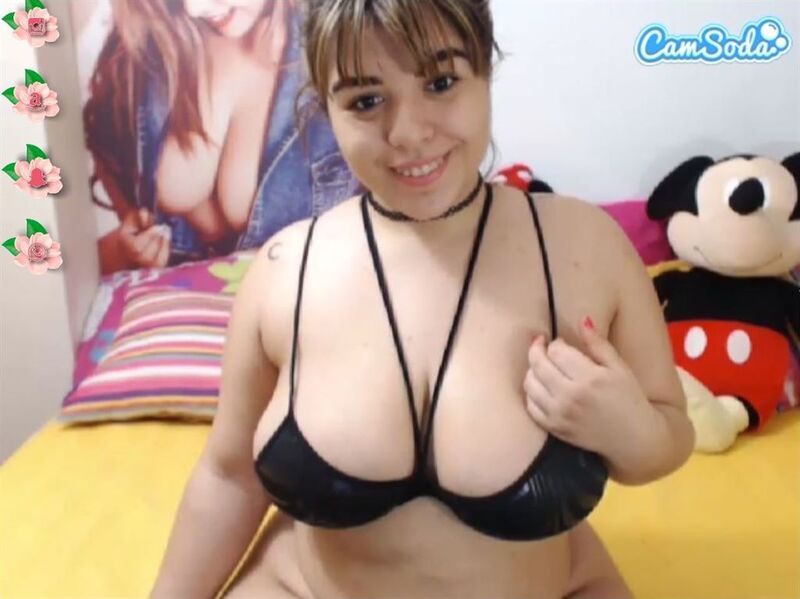 CamSoda's selection of fat webcam girls is a bit limited, but still features some really gorgeous and plump babes. If you use the site's search engine for a 'BBW' look up, you'll find around 20 online, on the average. It's not a lot, but the variety is impressive. Whether you prefer ebony BBW girls, white busty babes or curvy Latina women, CamSoda probably has them, and you are likely to find them performing live at most hours of the day. CamSoda's categorization system isn't the most accurate, though, so if you have the time, I suggest to look through the site's display of online models just by paging through them.
You're also very likely to see BBWs on CamSoda using remote-controlled sex toys, much more so than on other adult webcam sites. These pink tip-activated devices are a blast for anyone who likes to interact with the models, by slowly edging them to climax.
The actual quality of the shows is pretty great, with a large portion of CamSoda's talents streaming in HD, while the rest tend to stream in HQ. The shows rarely suffer from any technical issues such as high latency or slow buffering, and the site itself is very lightweight, running perfectly on most systems and devices. That includes phones, on which CamSoda offers free mobile c2c with two-way audio.
The cam2cam feature is also freely included on desktop, and it's just one of the reasons why I've named CamSoda as the cheapest cam sites around. A private show on the site will run you about $2.40 a minute, and you can easily find cheap BBW cams for even less than that. Prices can go as low as $0.60 a minute, and in group shows, which on CamSoda are called Ticket Shows, prices can be as low as $0.35 a minute.
I've yet to encounter any serious issues on CamSoda, but if you do, use the site's handy FAQ page or contact CamSoda's customer support by email and phone. If it's a billing issue, CamSoda has a live chat dedicated especially for that.
---
Flirt4Free.com
Flirt4Free is a renowned premium cam site that is well-known for heavily catering to an American audience, with it's large selection of cam girls from the US. It's a very well-rounded chat site, having a wide range of private chat rates, along with high quality cams that rival the best of them.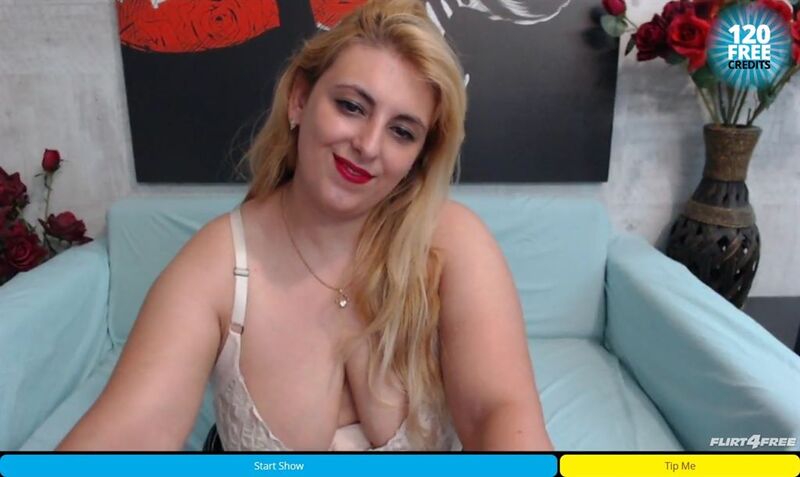 Flirt4Free is all about choice. It has a plethora of show types, along with an amazing categorization system to help you find whatever it is that you're looking for, along with prices that fit every budget. You have a dedicated BBW category, along with filtering options that allow you to sort by price (by hovering over the View By drop-down menu and clicking Prices). Just avoid the site's search engine, as it's awfully unhelpful.
The price per minute for a private show on Flirt4Free ranges between $0.55 to $14.00, with the majority of models charging around $3.00. You get quality camming for that, as most performers on the site stream in HD using high-end HD streaming equipment. Overall, the shows look great and run perfectly, and the developers behind Flirt4Free seem to know that. Every cam room opens with a large window of the show, as if to flaunt its high resolution.
You also get free cam2cam in every private show, in case you want to be more intimate with your big beautiful woman. That may not work on mobile, but using Flirt4Free on your phone very enjoyable nonetheless. What you don't get, however, is a lot of choice regarding which BBW cam show you want to watch, since Flirt4Free has only 10 or so live at any given time. It's quite a shame, really, and the main reason why the site is at the bottom of this list.
Thankfully, Flirt4Free has first-rate customer support, along with a very helpful FAQ page in case you have any basic questions. You can contact Flirt4Free's customer support in pretty much every way you can imagine, and although the live chat isn't operational at certain hours and days, I've found them to be extremely knowledgeable and eager to help.
---
ImLive.com
In terms of affordability, ImLive gives CamSoda a run for its money. Not only are ImLive's BBW webcams incredibly cheap, with private shows costing around $1.98 a minute, but the site itself helps make your experience as low-cost as possible. From its incredibly cheap group shows (called Candy Shows) to its fantastic loyalty program, ImLive is probably your best choice if money is an issue.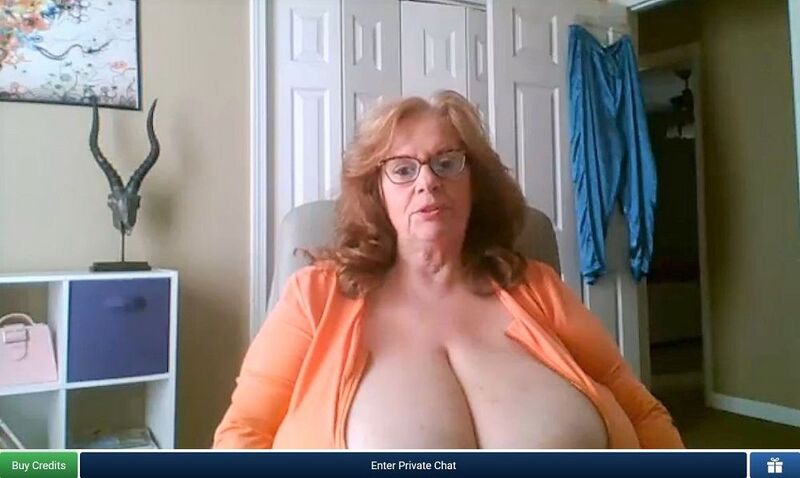 ImLive's selection of BBW cam girls is similar to CamSoda's, both in size and variety. There are about 20 fatties live on cam at any time of the day, which can be found by clicking the Filter drop-down menu on the Live Cams section of the site and hovering over Body. This is where ImLive has CamSoda beat: It has a Healthy category with around 25 models live on average, and a Curvy category with around 120. In case you like to have some diversity with your busty ladies, what's offered here will certainly spark your interest.
Unfortunately, most BBW models on ImLive stream in HQ, with only some streaming in HD. It still looks good, but if you're a 'video quality' snob then this may bother you. There's also a bit of stream stutter at times, as ImLive doesn't seem to strictly enforce any policy regarding internet connection stability on the side of the performers. While most streams on ImLive run well and don't suffer from any choppiness, it can still be annoying to enter expectantly into a BBW cam room with a model that suits your tastes, only for her show to run like she's streaming using Wi-Fi.
ImLive has a pretty extensive FAQ section and a professional customer support team that you can contact via email, live chat and phone. In general, though, ImLive's cam shows are pretty great, and boast some fairly high-quality streaming. They also include free two-way video and audio, in case you want your curvy cam girl to watch you get off, or wish to be dominant with her and instruct her on how best to please you. As a side note, while ImLive's mobile site is great, it doesn't include the c2c feature.
What truly sets ImLive apart from the competition, though, is its Fulfill your Fantasy feature, which lets you post your fantasy and have the models come to you, looking to make your dream a reality. I truly wish that more sites had this feature, because the time and energy that it can save you is invaluable. Searching for a model that is excited to take part in your kinks while also suiting your taste has never been made easier.
---
Chaturbate.com
If you're looking for variety, then you're looking for Chaturbate. This massively popular freemium cam site has one of the largest collection of cam rooms in the world, with thousands live at any given moment. Around 250 of these are BBW cams, which you can easily find under the dedicated #bbw tag. Here, you'll find big-bodied women from all around the world, eagerly waiting to shake their tits in your face.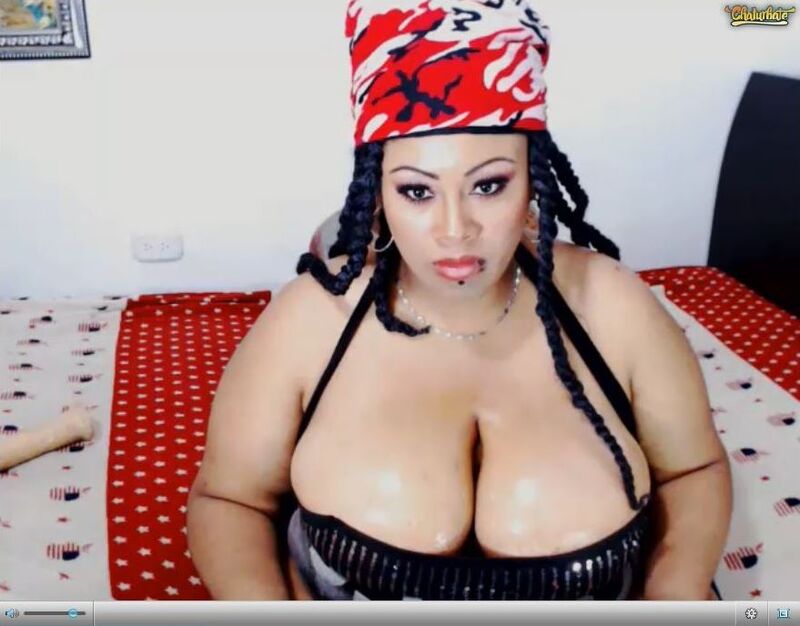 What's surprising about Chaturbate is that, despite it's focus on providing you with quantity, it also provides you with quality. Many of the BBW webcam shows on Chaturbate are streamed in HD, and sometimes in full HD. They also run very well, with stream stutter and other such technical issues being a rare occurence. It doesn't even matter which browser you use or on what platform or system you visit the site, Chaturbate is just that well-optimized.
Like CamSoda, Chaturbate lets you see its models in action in the free chat, all nude and plump. Whether you prefer them to be large and in charge, or chubby little subs, you'll be able to flirt with them in their open chat and even see them perform, so you'll know exactly if you'd enjoy them in a private chat. Unlike CamSoda, though, Chaturbate doesn't offer c2c. At all. It's frankly my biggest gripe with the site - if you want to cam2cam, you'll have to go through the trouble of setting up cam2cam on Chaturbate, which is a time-consuming process that can be a bit unreliable at the end. It will also cost you extra, more often than not, and require you to tip the model for her to even agree to this.
Luckily, Chaturbate itself is quite cheap. At around $2.60 a minute for a private show, Chaturbate is about as cheap as CamSoda is, but since its collection of BBW cams is ten times as big, it'll be much easier for you to find BBW shows that are even cheaper than that. Unfortunately, finding anything in particular will be a bit more difficult since Chaturbate's search engine is inaccurate and the site lacks a video preview feature for its cam rooms.
As for customer support, it's good that the site runs as smoothly as it does, because if not, then you might be having a problem. Chaturbate's customer support is pretty lackluster, as it lacks any way to contact a support representative that's not through email, and they usually take days to reply. Chaturbate does have a large FAQ section. If you do have an issue, I advise you to look through it first and see if you can resolve it on your own.
---
In Conclusion
This is a very easy choice to make. So you want high quality BBW cams? Do you want them to be affordable? And do you also want there to be plenty of them? Then go visit LiveJasmin. It's by far the best BBW cam site on this list, and even if another chat site interests you more for one reason or another, you should still give LiveJasmin a try.