5 Best Cam Sites For Feet Fetish Shows
Last updated
December 03, 2020
Foot fetish has become so commonplace and normalized nowadays that most adult sites have created a whole category for it, sometimes even featuring on the main page. It was therefore fairly easy to find cam sites that are great for feet sex chat, and this are the absolute best of them.
---
FetishGalaxy.com
Basically, if you're looking for feet cams, or any kind of fetish cams, then FetishGalaxy is a good place to start your search. It's a premiere fetish cam site that has some of the cheapest prices around, and it's an absolute haven for kinksters.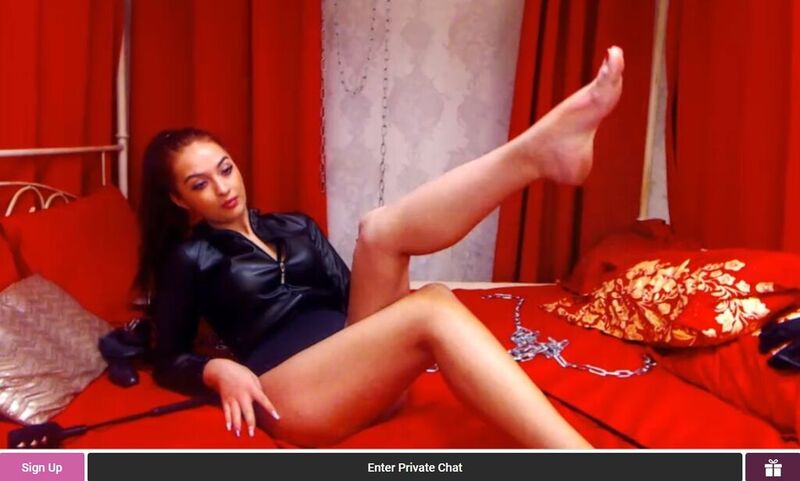 Let's start with FetishGalaxy's prices, as that is perhaps the site's strongest point. A private show on FetishGalaxy will usually cost you less than two dollars per minute. That's incredibly low, especially considering all the site's features, promotions and special deals aimed towards reducing members' expenditures, and the fact that cam-to-cam and two-way audio are always free - even on mobile. This is just part of why I ranked FetishGalaxy as the best fetish cam2cam site in the business.
With around 130 live fetish cams, around half of which are foot fetish webcams (yes, you read that correctly), you'll never want for options. You can easily find them in the site's categories menu, or at the top categories above the webcams, as foot fetish is always the most popular fetish on the site.
And, while there's plenty of variety on FetishGalaxy, and the prices here are cheap, the quality of the foot fetish cams doesn't seem to suffer one bit. While not every webcam here is in HD, and most are actually in HQ, there's still a large selection of HD foot fetish sex cams to be found.
Don't expect much beyond private shows, though. There are foot webcam models here that use remote-controlled sex toys, but that's about all you'll get outside of private foot cams. Still, if you're looking for high-quality and cheap foot fetish cams, this is about the best place for you.
---
LiveJasmin.com
If you're not just after low-cost feet cams, and you want the absolute highest quality foot fetish live chat available to you, then LiveJasmin should be the perfect choice for you. This site is undoubtedly the most luxurious cam site around, and is affordable enough for anyone to try out.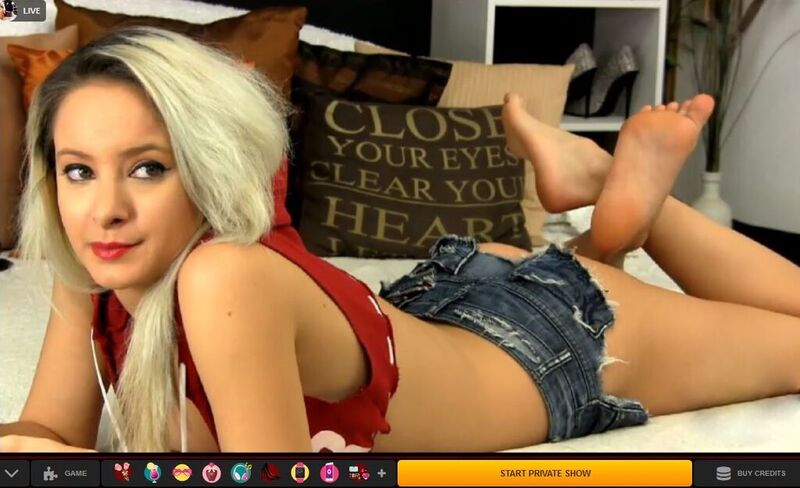 Most feet cams on LiveJasmin are in HD, and boast stupendous production quality. The models here are studio models, meaning you won't find many amateurs (at least not ones who are actually new to camming), and instead be treated to a selection of around 200 fetish cams. Since the models on this site so professional, pretty much all of them can give you an amazing foot fetish cam show, so all 200 live fetish cams are a great option for you.
But the prevailing HD quality is not the only thing that stands out about the quality of LiveJasmin's cams. You will never see feet that are as well manicured as on the models here. They all take amazing care of themselves, wear the best wardrobe and makeup, and use spot-on lighting and camera framing. The fact that they're experienced pros is very much felt.
An added bonus here is how the site treats its members. LiveJasmin puts a very strong emphasis on user satisfaction, and even provides all its members with 24/7 customer support via live chat that is the best live chat support that I've ever encountered in the camming industry. It's also among the only cam sites that accept gift cards as payment, so if you have one that you can't seem to use elsewhere, then LiveJasmin will happily accept it.
What's surprising about all this is the pricing. LiveJasmin isn't actually expensive at all, with private cams averaging at around $2.40 a minute. That is, if you're not planning on using cam2cam or 2way audio, as both of these features cost around a dollar to add, even on mobile. These features, at least, are always available, but the extra cost can definitely be meaningful in the long run if you're a fan of showing yourself to your lady friend.
And, Like FetishGalaxy, LiveJasmin doesn't have much besides private webcams. There aren't even any tip-controlled cams here, either. The site is rather bare bones in that regard, but, if you're only after the best foot fetish private cams you can find, and aren't interested in anything beyond that, then LiveJasmin is probably your best option.
---
Flirt4Free.com
While the site seems pretty vanilla at a glance, Flirt4Free actually has a whole section of the site dedicated to fetishes, and is very fetish-friendly in general. That's on top of it having some of the most ravishing fetish cam models in the industry.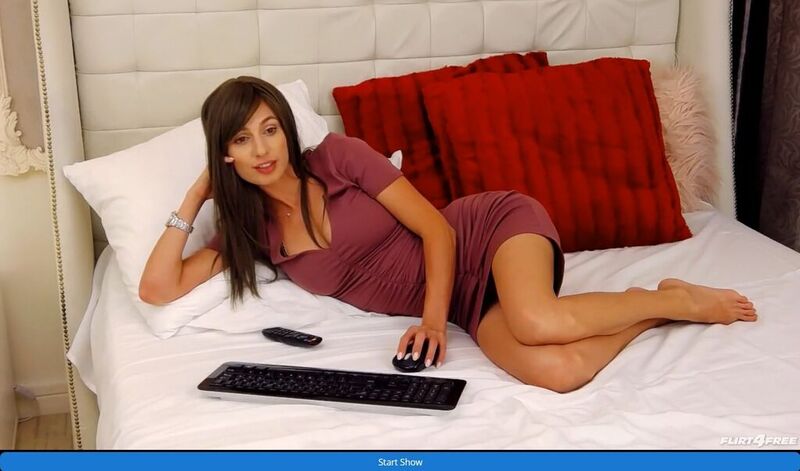 As I've mentioned, Flirt4Free provides a safe space for kinksters to explore their sexuality. The Fetish section, found under the Live Girls Cams category at the top, has blogs, articles and an active forum where you can discuss your fantasies.
HD cam quality here is commonplace, and you'll rarely see a Flirt4Free model who's not beautiful and using the best camming equipment available. The downside is that you'll only find around 30 foot fetish cams at most times of the day. They may be high quality, but there's a limited number of them, and most of them are American, so there's not a ton of variety either.
Fortunately, the site is loaded with interesting interactivity options and chat types to help you spice things up every now and again. You can find cams where you can control the model's toy, and even cams where she can control yours, if you have one. There are group chats, party chats, and feature shows that will ensure you won't get bored of the site anytime soon.
The prices here are also fairly low. You can easily filter by price to get the shows that best suit your budget, and private shows average out at around $3.60 a minute with cam-to-cam and two-way audio included. The site even features free mobile c2c and 2way audio. All in all, if you know your way around the site and its features and take advantage of its deals and promotions, Flirt4Free becomes one of the cheapest chat sites around.
Lastly, the site's customer support is just as top-tier as its streaming quality is. You can speak to a representative via live chat at all times of the day and on all days of the week, provided you wait a few minutes for them to reply.
---
Streamate.com
If you want quantity, this is definitely the place. Streamate has the largest collection of feet worship webcams in the business, by a mile, boating close to 1,000 live Feet Fetish cams at any given time. That's ten times the amount that LiveJasmin has, and that says a lot.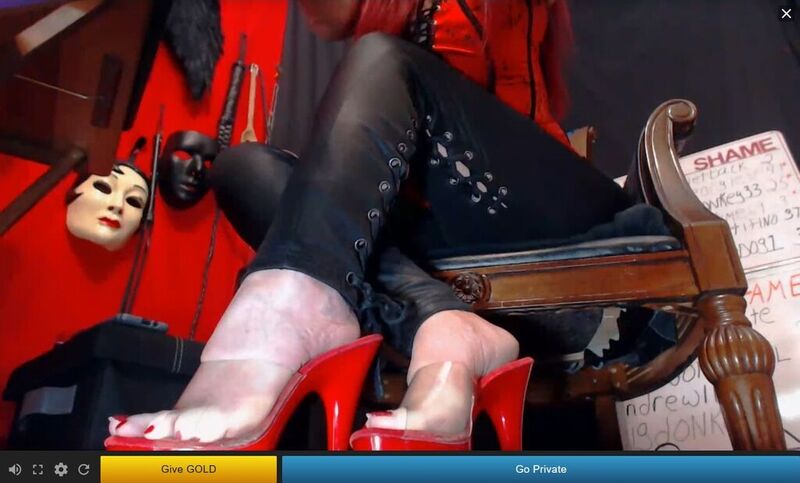 Thanks to Streamate's solid categorization system, as well as its fast-loading video and audio preview, you're going to have an easy time finding the feet fetish cam that's right for you. And, thanks to Streamate's straightforward payment system, you'll know exactly how much your spending on it.
That's because Streamate uses a direct payment system, where you enter your payment details (like your credit card) and pay directly with it. No need to buy credits or tokens like you would on pretty much any other cam site out there. Simple, easy and very much welcome.
The site is also very cheap, with private feet shows costing around $2.50 a minute, which includes free cam-to-cam and two-way audio. Preventing others from spying on your show will cost you an extra dollar a minute, but it's entirely unnecessary, especially considering that it's rare for anyone to spy on a show on Streamate, given its massive selection of feet cams.
But, there is a downside to Streamate, and that is its streaming quality. Most models here prefer to stream in 576p HQ and not in HD, and finding HD feet cams is a difficult task. They don't look bad, and they run well, but this is not the place for HD fanatics.
---
xLoveCam.com
Finally, we have the middle-of-the-road choice for those of you who prefer a good balance of quality and cost: xLoveCam. Here you can expect a modest amount of high quality feet cams for a very affordable price.
First, let's start with the pricing: A foot fetish cam on xLoveCam should only cost you around $2.00 a minute, and this includes free cam-to-cam and two-way audio. True private adds another dollar to the price, but, the prices here are so low that this only seems fair.
Second, the site's models tend to be experienced professionals, so they'll know exactly how to give you a good time. They also tend to stream in HD, and the shows themselves open very quickly due to how lightweight the site is.
Third, xLoveCam has fantastic customer support that you can contact via live chat. And fourth, the site features Topless Mondays, when, you guessed it, hang around completely nude in the free chat.
But, not everything is perfect. xLoveCam, like Flirt4Free, only has around 30 Fetish Female cams at most times, and you'll need to specifically ask them for a feet worship show. The variety of cams is pretty great, though, with xLoveCam fetish models coming from all over the globe. The site truly feels international because of it.
---
In Conclusion
Want the best streaming quality? Visit LiveJasmin. The most gorgeous models? Visit Flirt4Free. The largest selection of feet fetish cams? Streamate. Cheap feet fetish shows? xLoveCam.
But, if you want all of the above, then your only real option is FetishGalaxy. Its extremely suited for feet cams enthusiasts, is dirt cheap, and has both high quality webcams and a large quantity of them.
Really, thanks to how secure and low-cost the site is, FetishGalaxy is not only the best option, but the safest one to boot.