Best Pay-As-You-Go Cam Sites
Last updated
January 21, 2021
Dealing with tokens and credits is a pain, and can make it harder for you to track your expenditures, especially when you pay by the minute. Here are the only two cam sites with a pay-as-you-go feature, so you can avoid that hassle should you wish to.
---
Flirt4Free.com
Flirt4Free is one of the most well-renowned cam sites in the western world. It's known for having a large selection of some of the most gorgeous webcam models in the business, along with a good amount of chat options to keep things interesting and a welcoming fetish sub-community.
On average, there are around 600 cam models performing live on Flirt4Free. As I've mentioned, they're usually dazzling to look at, and stream in HD to boot.
Most models here, though, are American. If you're inclined to look for US cam girls or boys, then this will be far from a problem for you, but if not, your selection will unfortunately be quite limited. There's no shortage of different ethnicities here, just a low amount of models who speak anything other than English or maybe Spanish.
The video quality of Flirt4Free, in general, is excellent. It's rare to see a non-HD cam here, or one with any sort of technical hiccups like stream stutter or slow buffering.
Finding the models that suit your taste on Flirt4Free is also a breeze, thanks to its fantastic search and categorization systems. They can also help you navigate though the site's plethora of chat types and interactivity options. Want to control a model's pleasure toy while she also controls yours? Well, Flirt4Free has a chat type just for that, and should you own the right equipment, you're in for a treat.
The issue I have with Flirt4Free is that it can be a bit expensive. Don't get me wrong, though; the quality you'll be getting on this premium cam site is well worth the price, and that's without even mentioning the fact that cam-to-cam and two-way audio in private shows here is free.
But, at an average of $3.60 a minute, many shows here won't fit everyone's budget. You can easily sort by price to find shows that go as low as $0.50 a minute, so you always have options, just maybe not a whole lot of them.
Aside from all that, Flirt4Free is very suited for kinksters, as surprising as that may be thanks to the site's polished and clean interface. There's a dedicated Fetish section to be found here, filled to the brim with articles and blogs that should interest most fetishists out there.
The above, along with the free, yet superb, cam-to-cam, are the main reasons why I consider Flirt4Free to be one of the best fetish cam2cam sites out there. And, unlike the second entry on this list, Flirt4Free also offers mobile c2c.
The customer service here is also excellent, and is available thorough live chat at all hours of the day, and on all days of the week.
Finally, Flirt4Free allows to limit your spending with its Play & Pay feature, which is the site's pay-as-you-go option. It can only be used for private shows, and for tipping in them, and is easily accessible by simply selecting the "Play & Pay" option when initiating a private show.
---
Streamate.com
If you want more quantity and variety of cams then what's offered on Flirt4Free, then Streamate could be a good fit for you. It has a good balance of premium and freemium features, and you're much more likely to see the model in action here outside of private rooms than on Flirt4Free.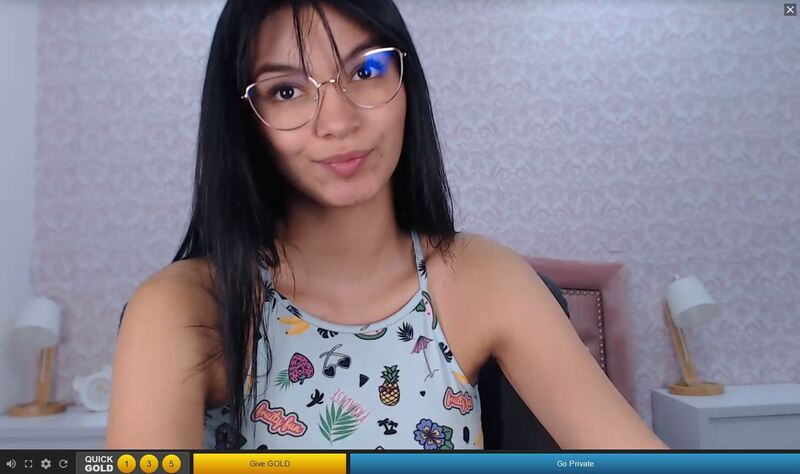 I'll start with why you may want to pick Streamate over Flirt4Free: Aside from its lax attitude towards nudity in the free chat, Streamate has a much bigger selection than Flirt4Free does. On average, you'll have around 1,500 cams to choose from, and they're much more diverse in terms of the model's country of origin than the ones on Flirt4Free.
Streamate is also noticeably cheaper than Flirt4Free. You can easily find private shows for around $2.50 a minute, and you also won't have to pay for two-way video or audio, as it's freely available in any private chat you enter.
There are, however, a few reasons why Streamate isn't above Flirt4Free on this list. The first among them is that, while cheaper, Streamate doesn't provide filtering by price, so finding the cheaper shows takes a bit of time and effort. Second, the cams on Streamate lack the same sort of quality control that Flirt4Free prides itself on. You'll see plenty of HD cams, but also lots of HQ and even SD cams as well.
Also, if you want to prevent people from spying on your show, you'll have to pay an extra dollar a minute for True Private. Know that even if you don't, they won't be able to see or interact with you or with the chat in any way. They will, however, be able to message the model, so consider this if you want the performer's undivided attention.
I do praise Streamate for its payment structure, however. It is by far the most transparent cam site in terms of payment that you'll ever come across. Here, you can easily limit your spending, direct pay is the default payment option, and even the credits (called Gold on the site) that you can (but don't need to) purchase has a 1:1 exchange rate with the US dollar.
---
In Conclusion
While I did provide you with two very different options, to me at least the choice is clear. Streamate may be a fantastic pay-as-you-go cam site, but I'm a sucker for top-shelf quality, and that is better provided by Flirt4Free.
If you want my advice, I suggest you go take a look at Flirt4Free and try it out for yourself. It has one of the best free trials given out by a cam site that I've personally seen, so doing so shouldn't even cost you anything.