The Top Fetish Cam Sites That Take Gift Cards
Last updated
April 23, 2020
Gift cards are safe, anonymous and untraceable, so it's a shame that so few sex chat sites accept them as payment. I've managed to find the only 4 fetish cam sites that accept gift cards, and listed them below so you won't have to spend your day looking for them.
---
LiveJasmin
LiveJasmin is the most luxurious webcam site in the adult industry, and among the best fetish cam2cam sites around. The quality of its webcams is undeniably great, so if that's your main concern, you can't go wrong here.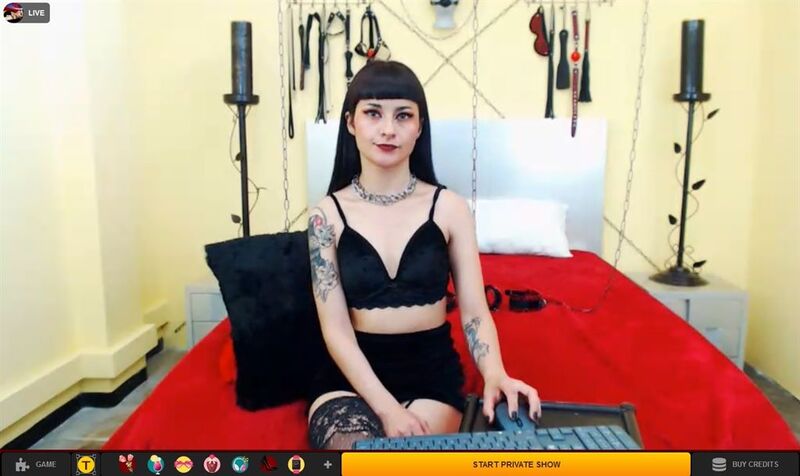 LiveJasmin, like all other sites on this list, isn't restricting itself to fetish cams. It welcomes all, kinky or otherwise, and tries to cater to most. It does, however, do a fantastic job of it, meaning that you'll never feel out of place here. It has a robust Fetish category with over 200 fetish cam models to choose from.
LiveJasmin does its best to instruct its talents on how to best utilize the space and lighting in their rooms, as well as teaching them about optimal webcam positioning, camera angles and focus. In short, the vast majority of cam shows on LiveJasmin tend to feel professionally produced.
And that is not entirely surprising considering how professional the average LiveJasmin webcam model is. These performers enjoy their job and many do it full time, and it shows. Let's say, for instance, that erotic humiliation turns you on, and so you're looking for a good humiliation cam show. Well, chances are you'll find plenty of fetish cam girls here that will happily oblige, and be fantastic at it.
The drawback, as you might have guessed, is the price. A private fetish show on LiveJasmin will cost you around $2.40 a minute, which isn't a lot, but that covers neither cam2cam nor two-way audio. To get that level of intimacy with your mistress, you'll need to shell out an additional dollar a minute for each feature, which is a shame considering how well-implemented LiveJasmin's c2c feature is. Hell, it even works on mobile devices.
LiveJasmin is also a bit bare-bones, having little to no extra features or even a remote-controlled sex toy feature, like most other adult cam sites have nowadays. It sticks to what it does best: Giving you the best private experience possible, but pretty much stops there.
You can take solace in the fact that, if you pay for something on LiveJasmin, you're going to get your money's worth. LiveJasmin has a generous satisfaction guarantee policy and an amazing team of customer service representatives that work 24/7 and are easily available via online chat.
Do note that LiveJasmin only accepts gift cards from residents of the US and a few other places. If this doesn't apply to you, read on.
---
Flirt4Free
Flirt4Free has a lot going for it; from its myriad of interactivity options and chat types to its gorgeous dominatrixes, this site has a lot to offer. It has even more to offer, though, if you prefer you cam girl to speak English, as it has one of the best collections of US cam models on the web.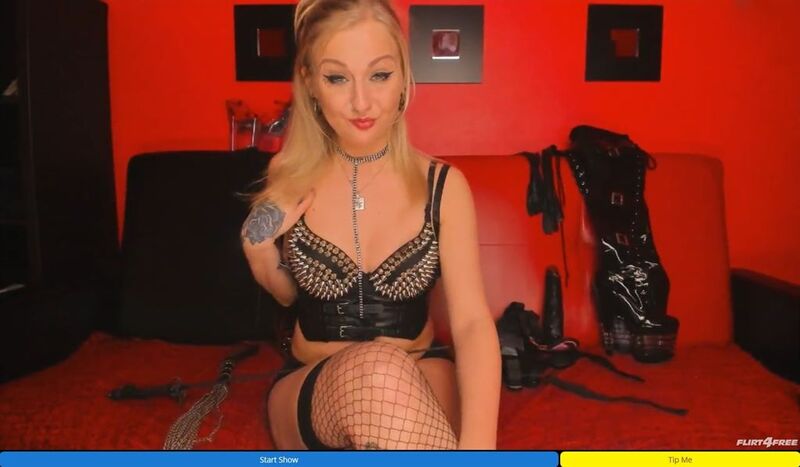 To start off, let me just note that Flirt4Free is even more fetish-friendly than LiveJasmin is. Not only does it have a dedicated Fetish category, but it also has an actual sub-section of the site dedicated to kinksters. You can navigate there by hovering over Live Cams at the top of the site and clicking Fetish. There, you'll have access to blogs, an active forum and a plethora of different fetishes neatly categorized for you to explore. Are you into cuckolding? Findom? Sissification? Flirt4Free has a dedicated category here for all of those, and more.
The problem with Flirt4Free, and the main reason why it's not in first place, is it's limited amount of fetish cams. On average, you'll see around 400 models live on the site, and only a tenth of them will be dedicated fetish cam girls. Sure, the models that you will have on offer will be amazing, but I really do wish that there were more of them.
The quality of their cams, at least, is often superb. Most performers on Flirt4Free stream in HD, and know how to use their webcams to their utmost potential. If you hover over a cam room, you'll see (apart from a slick video preview of the show) some details about the model and her show, including whether or not it's in high definition.
The prices of the fetish shows on the site are quite fair, but range quite a bit. On average, you'll be paying around $3.60 a minute for a private fetish cam show. While that is higher than on LiveJasmin, it also includes cam2cam and two-way audio for free, along with other cool features that the model may use. You can also find fetish cams here for as low as $0.45 a minute, making Flirt4Free among the lowest cost cam sites on the web.
Flirt4Free is among the only sex cam sites in the business who's customer support is on par with that of LiveJasmin's. They work around the clock and are available via pretty much any way you can think of.
Flirt4Free works with US gift cards, but, since most companies put their gift cards under the same network, the cards usually work even if they are from overseas. You can expect that gift cards of US companies will work, no matter where in the world you got them. You can also check to see if your card is valid before your purchase, which is handy.
---
Stripchat.com
If you like the more laid-back approach of tip-based cam sites, then, luckily, you have a great option: Stripchat. This popular freemium chat site may not be as fetish-oriented as LiveJasmin or Flirt4Free, but boy does it deliver when it comes to cam selection and pricing.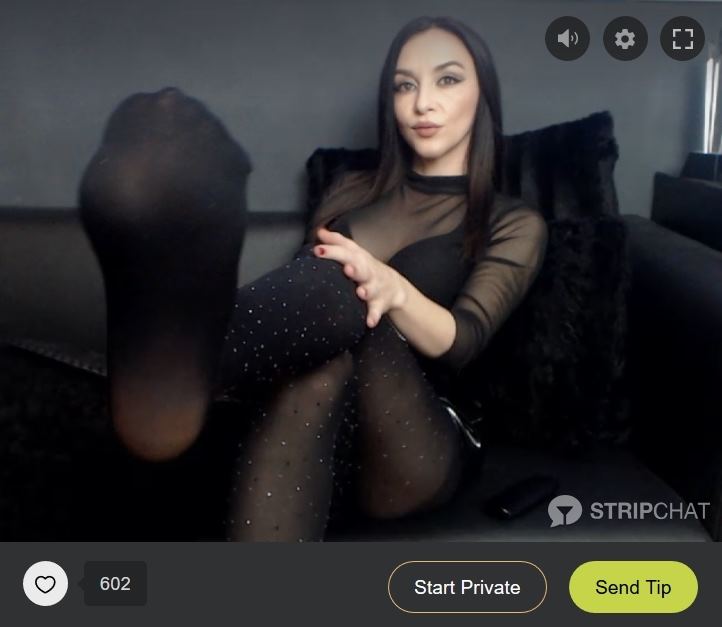 First off, I can't even begin to talk about Stripchat without mentioning that it's the only adult cam site with a virtual reality feature. Do you have a VR headset? Then visiting this site should be at the top of your list of priorities. I mean, it's even in 4k, how can you not try it out?
But Stripchat is more than just a gimmick. On average, it has more than 2000 live cams, and, while it doesn't have a dedicated fetish category, it does have a ton of other fetish-related categories, such as "Foot Fetish" and "Domination", that can help you easily find whatever you're looking for. You also have a good selection of tip-controlled cam shows, in case your fetish involves pleasuring your mistress on command.
The general video quality on Stripchat is also pretty great. While only a tenth of the cam models on the site are streaming in HD, it still means that you have around 200 live HD cams at any given moment.
And, remember how I said that this site is cheap? Well, it is, very much so. While it's primarily a tip-based cam site, you can still invite any model you'd like to a private show, and, on average, that will only cost you around $2.10 a minute. While that doesn't always include cam2cam, which Stripchat models tend to charge around a dollar a minute extra for, it is still far cheaper then all other cam sites on this list.
The main drawback of the site is its customer support, which is lacking to say the least. No, live chat, no phone support for non-billing issues... The FAQ page here is good and all, but having to contact support via email in this day and age is rather disappointing.
---
Cam4.com
A veteran of the camming industry and one of the largest and most reputable cam sites around, Cam4 is perhaps the cheapest cam site on this list. With an average price of $1.90 per minute in private and free cam2cam and 2way audio, Cam4 is hard to beat when it comes to private show rates.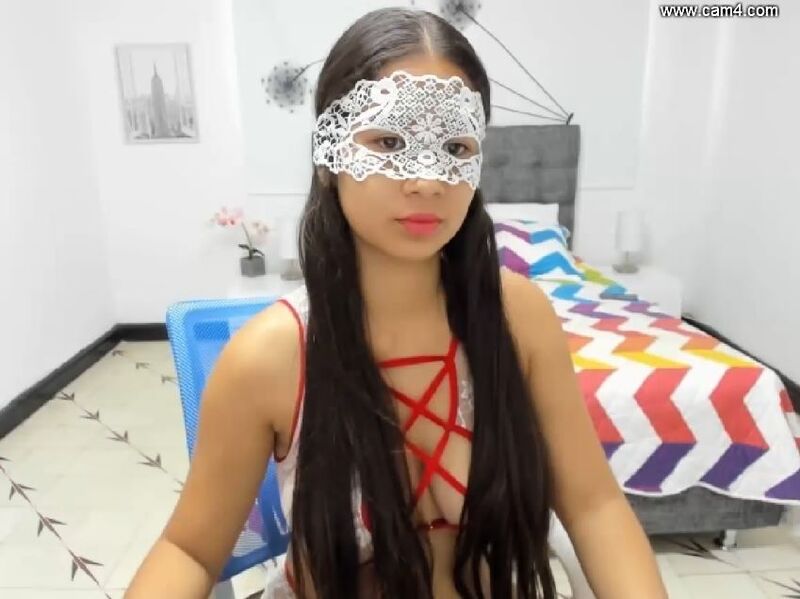 Since Cam4 is also a freemium webcam site, expect to see a lot of nudity and sexual acts in the open chat. This is great, since Cam4's search and categorization features are extremely unhelpful, and will force you to scour through the site's 2,000 some cams to find one that suits you. I mean, if I'm going to be spending my time sifting through pages of webcams, I prefer to enjoy some eye candy along the way. The main problem with this is that there's no dedicated fetish category whatsoever.
The quality of the cams, though, is really solid. You'll find hundreds of HD cams on here, and while you won't be able to specifically search for them, it does show if a cam show is HD on its gallery preview picture.
If you visit Cam4, you'll notice that many of its Trending cams are streamed by a model who's using her phone as her webcam. At times, you'll even see them in public places, which is a nice change of pace. The preview picture also tells you whether a model is using a remote-controlled pleasure toy, her nationality, gender and sexual orientation, and how many viewers are currently watching her.
Overall, Cam4 is a fantastic cam site, and while its navigation options are limited, it gives you a lot for very little. I will, however, point out that Cam4 is among the only chat sites that still use ads, and I'm not talking about the side banners that you can see on pretty much every site nowadays. While a Cam4 show loads, it may show you ads that you can skip only after a few seconds, like the ones on YouTube. The only ways to disable them are to either get a Gold membership, which is a monthly subscription, or to visit the site using my link (the one above the picture).
Still, even with these faults, it's obvious to see why Cam4 has not only survived for so long, but thrived.
---
Why Redeem Your Gift Cards at Cam Sites?
Who among us can honestly say that they've never received a gift that they didn't want or end up using? An estimated billion dollars worth of gift cards expire each year in the United States alone. It doesn't matter if it's because they were given for retailers too far from the person's residence or for businesses that didn't interest him, the fact remains the same: It had value, until, one day, it didn't.
Webcam chat sites that accept gift cards give you the option of using these cards for something you enjoy, before they're worthless. And, since gift cards have no name attached to them, and aren't as precious as a bank account, they're a perfect way to try something out online without having to worry about it biting you in the ass. Aside from prepaid cards, there's really no better way to pay for something you're not entirely sure about.
The way it works is simple: PayGarden, a payment processor, lets you trade in your gift cards for a cash equivalent, even if the gift card is partially used. The above sites work with PayGarden, and so allow you to use your gift cards just as you would a credit card.
And there's really no reason for you to miss out on this chance if you're not planning to use the gift card anyway. Retailers who sell them bank on you not to use them, since that's how they make their money. Every time the cash in a gift card is used it actually comes out of the retailer's coffers, so they are selling it for a price lower than its value because many people end up not using them.
Don't be like those people. If you have a fetish you're fantasizing about fulfilling safely and discreetly, or are new to this and wary of dipping your toes in the water with a credit card, now's your chance.
---
In Conclusion
Since there are only 4 cam sites that take gift cards, you might be thinking that I was compromising with this list. I wasn't. The above cam sites are giants of the industry, and are among the best adult chat sites on the web. While Stripchat and Cam4 aren't known to be amazing Fetish webcam sites, they're far from bad, and LiveJasmin and Flirt4Free are already on many of my lists for best fetish sites.
If you want my advice, I suggest that you go by order: If LiveJasmin accepts your gift card, enjoy your time there. If not, move on to Flirt4Free, and so on. But, if there's already a webcam site here that sparked your interest for one reason or another, don't hesitate to try it out. They're all incredibly safe, discreet, and above all - fun.