The Absolute Best Sex Chat Sites of 2021
Last updated
December 17, 2020
Few things stay the same, and the top rated cam sites are no different. Some change for the better, some for the worse, and some pop up and overtake long-entrenched industry names without warning. I've compiled a list of the very best cam sites to look for in 2021 - the ones that stood out, the ones that improved to an unrecognizable degree, and the ones who simply made my previous year that much better.
---
CamSoda.com
CamSoda may not have been completely overhauled, and in fact has largely remained the same as it was back in 2020, but the small improvements that it made and what it has managed to conserve put it head and shoulders above the rest.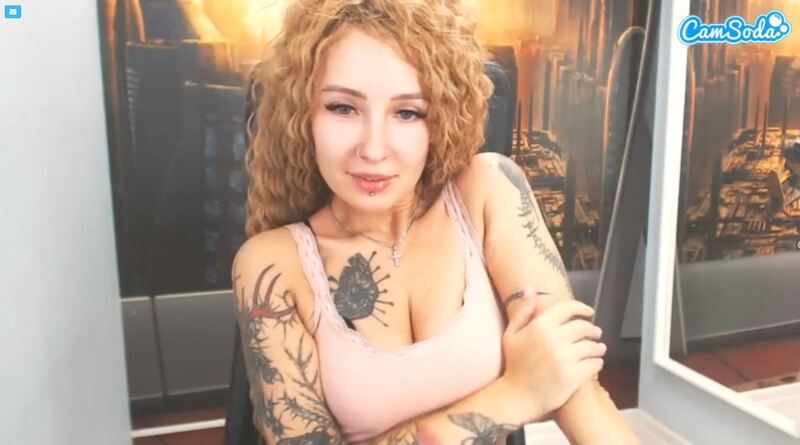 With around 800 cam rooms live at any given time, all of whom can be previewed at the same time right as you enter, you won't want for choices. In fact, CamSoda's sizable collection is fairly diverse, with models of all shapes and sizes being represented. There's also a great selection of couples cams and group cams on here, so if you prefer to have some fun with two or more at a time, this is definitely the place for that.
The quality of the streams has stayed fairly the same, which is great, since this freemium cam site is fairly well known for its HD quality cams and high-quality streaming. There's a good selection of HD cams here, and, while nothing was done to alleviate the problem of CamSoda's inaccurate search feature, they're numerous enough for you to easily find them without having to resort to looking them up.
CamSoda has remained as gloriously cheap as it always has been, with private chats only costing $2.70 a minute. Most models here prefer to keep things more public and just stay in the free chat, but they still happily indulge their viewers with some more intimate shows. Hell, the site even lets you record your private shows and rewatch them for free.
While the site doesn't offer a huge selection of chat types, the variety of free chat, private chat and tip-controlled shows will sate most. In addition to that, cam-to-cam and two-way audio are freely included in private shows, though not all models enable these features in the first place.
In short, CamSoda may cater to the more casual cam enthusiasts, but it does everything it takes to also satisfy those craving for something more. This site has very few flaws, and believe me, I've looked.
---
Flirt4Free.com
Flirt4Free has probably done more to better itself over the past year than any other cam site on this list. It overhauled its UI to be more slick and intuitive, fixed its search and categorization issues, and even added mobile cam2cam. All that, while keeping what makes it truly stand out - the high level of its shows and especially its ravishing models.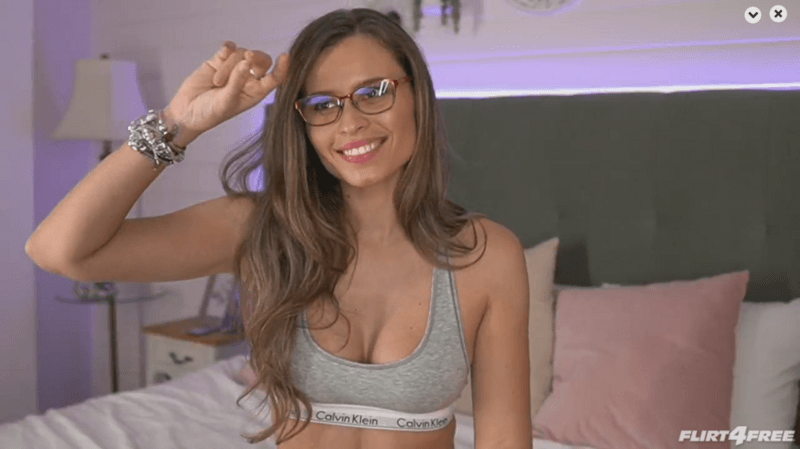 Look, if you're just looking for a great, award-winning cam site that has the most beautiful models you can find, you can stop reading and simply go pay Flirt4Free a visit. There are more stunners there than I could count, and, while its selection of 700 live cams and majority of US models may limit the variety of the models that you'll see here, you'll nonetheless have to scoop your jaw off the floor before perusing the site any further.
The quality of the streaming on the site matches that of its models, with HD being the norm. It's actually hard to find cams that are in lesser quality on here, and there are no technical issues (such as slow buffering or stream stutter) to speak of.
The prices, though, are another matter. They vary quite a bit, with the lowest being $0.45 a minute, while the highest is a whopping $12.00 a minute. The site's average of $3.60 a minute, while high, is pretty skewed due to the high price ceiling. You won't have any issue finding shows here that cost less than two dollars a minute, and you'll even get free c2c and 2way audio in every private show.
Flirt4Free also has a wide variety of chat types interactivity, from group shows and private shows all the way to two-way pleasure toy shows, where you and the model can control each other's sex toy/s. There's also quite a large subsection of the site dedicated to fetishes, with an active forum and informative blogs.
Flirt4Free takes its label of premium cam site both seriously and leniently. It does its best to keep you safe a secure, and even provides you with 24/7 live chat support, but at the same time turn a blind eye when its models decide to be a little more flirty revealing in the open chat, if you know what I mean.
Lastly, Flirt4Free features the best VIP program available in the industry today, which will highly incentivize you to become a regular if you're not already. It's a monthly subscription, but boy is it worth it.
---
ImLive.com
ImLive has come a long way in 2020, and is managing to cement itself as the cheap cam site of choice for most. It even launched a free trial that blew others' out of the water, giving away $50 in credits to new members. Frankly, that's bonkers, but if you're familiar with ImLive, you'll know that it's also true to form.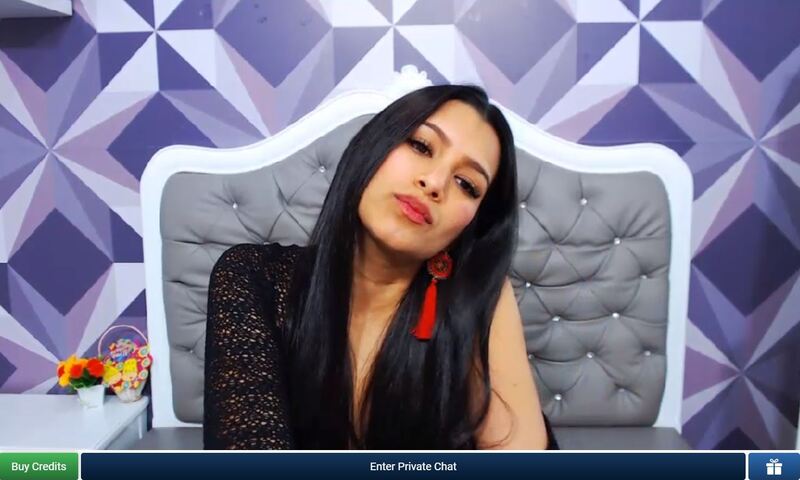 Let's start by talking a bit about ImLive's biggest attraction - its affordability. A private show here will cost you less than $2.00 on average, and will include free two-way video and audio. On top of that, the site has a ton of ways in which you can lower prices even further, like its generous loyalty program, discounted block sessions, fan clubs and incredibly heap group shows.
But ImLive isn't just the knockoff alternative to other premium cam sites. It's a high-quality chat site in its own right, with great HD streaming and a wide variety of around 700 cams from all over the world. While there are more Latinas here than any other ethnicity, you'll still have an easy time finding whatever it is you're looking for here, no matter what it is.
Think I'm exaggerating? Well, ImLive even has an exclusive feature called Fulfill your Fantasy that actually lets you write down your fantasy cam shows and have the site's models contact you with offers to help make it come true. That's on top of its already fantastic search and categorization systems.
My only gripe with this site is its uneven streaming quality. While many here stream in HD, you'll still find lots of HQ (576p) and even SD (480p) cams here, and some with less-than-stellar internet connectivity. It may not be a big deal or even that common, but it's still a blemish on this otherwise wonderful cam site.
Still, ImLive has done more to improve in the recent year than most, and still continues to do so. In fact, it just launched its new and improved mobile platform, which is so good that it honestly places it among the best cam sites for phones and other mobile devices.
---
LiveJasmin.com
LiveJasmin has always been one of my favorite cam sites. What can I say? I'm a sucker for premium quality, and this high-end chat site certainly delivers on that front. But, while many of its competitors sought to explore new avenues and ways to further improve their services, LiveJasmin has stayed great, but mainly unchanged.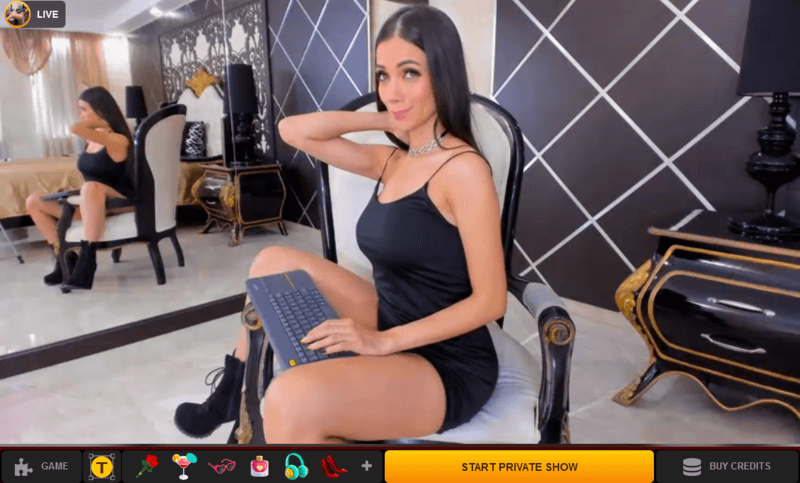 Let's start with the good: LiveJasmin's chat rooms have remained as good as they were, which means that they're still unbeatable in terms of streaming quality and pure luxury. The models here are not amateurs; they are professional studio models who know how to perform in front of a camera. Even the rooms are tidy and presentable, and, due to LiveJamsin's strict policies, the sheer lavishness and Immaculateness presented here is sim[ply astounding.
You won't find non-new models that stream in less than HD here, and you also won't find a model who isn't as attentive and congenial as it gets. You'll also have a ton of high quality live cams to choose from, as LiveJasmin manages to retain around a thousand of them. This is, in my opinion, the best site for HD cams.
LiveJasmin is quite vanilla, though, and is hyper-focused on giving you the best private experience that you can get. You won't find any couples here, nor will you find any tip-controlled shows. There's a new video chat feature that helps you stay in ouch with your favorite models while their off the clock, and it really ups the level of intimacy quite a bit, but there's a lack of special features here that is pretty noticeable.
The site is also not that cheap. A private show on LiveJasmin will only cost you, on average, around $2.40 a minute, which is pretty affordable. but that price doesn't include cam-to-cam or two-way audio. Both of these features cost around a dollar to add, which can considerably hike up the price.
It's worth it if you have the money, though, as LiveJasmin's cam2cam feature is perhaps the most well-implemented c2c feature of any cam site in the business. It's why I ranked it so high on my top c2c sites list.
Overall, LiveJasmin's quality comes at reasonable price considering the level of cams that you get here. You even have access to live chat support at all hours of the day, and they usually take only a minute to respond, and not more than that to resolve any issue you might have.
---
Stripchat.com
Since I'm such a quality snob, it's hard for freemium cam sites to get on my "top cam sites of 2021" list. CamSoda did it, but it's a special case and a very special chat site. Stripchat, is no different, and is perhaps the biggest rising star in the camming industry at the time of writing.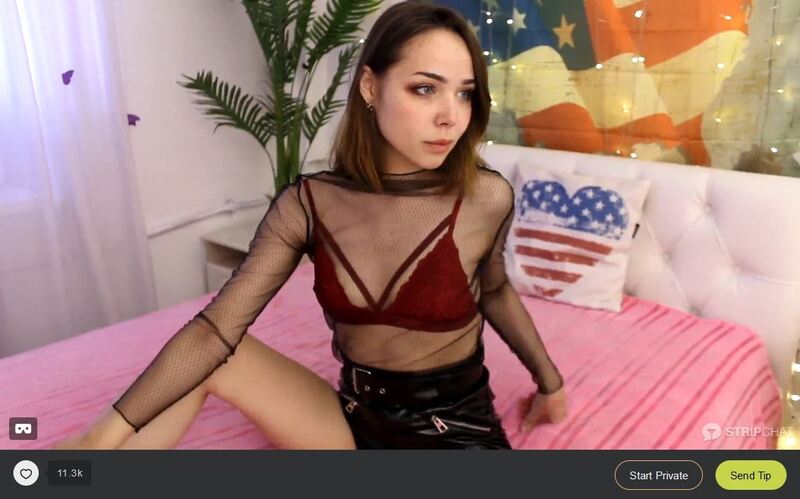 While Stripchat doesn't have as many HD cams as CamSoda does, it does have more cam overall. In fact, it has more cams that any site on this list, with a whopping 2,500 of them (and usually more) being online at any given time.
That's an absurd amount of options, so it's good that Stripchat forgo the usual freemium approach to categorization (the tagging system) and implemented a more accurate search system. It may not be the best, but it's functional and fairly accurate, and that's more than I'd expect of a tip-based chat site.
The prices here are another highlight, as the average model here will only charge you about $2.10 a minute. While that doesn't always cover cam-to-cam and two-way audio, which can add between one to three dollars per minute to the rate of the show, it's still incredibly low considering the amount and quality of the site's cams.
But, what makes Stripchat truly unique is its exclusive virtual reality feature. This is the only cam site that features VR sex chat, and that alone needs recognition. These VR cams are in 4k quality, and if you have the hardware that allows you to enjoy them to their fullest, I'd suggest you do so as soon as you get the opportunity to.
---
In Conclusion
While Stripchat is slowly overtaking the big names of the industry, LiveJasmin managed to retain what makes it great, and both ImLive and Flirt4Free took great strides towards making their sites that much better, CamSoda still came out on top as the best chat site to look forward to in 2021.
What can I say? It's hard to compete with a site that does so much right as CamSoda does. A great and accessible collection of cams, fantastic freemium sensibilities combined with premium quality and tons of neat features that you get for free make for an amazing experience. There's really not more to it than that.