Top 5 Gay Sex Cam Sites That Accept Prepaid Cards
Last updated
May 28, 2020
Since prepaid cards are always safer to use than credit or debit, it's obviously sensible for you to use one for online purchases. If male-on-male webcam porn is what you're after, below are the absolute best gay cam sites that accept prepaid cards.
---
Flirt4Free.com
Flirt4Free prides itself on the quality of its cam models. This site has a large collection of some of the hottest performers in the business, and that's doubly true for its male performers. If you like them gorgeous and fit, then this cam site will be perfect for your needs.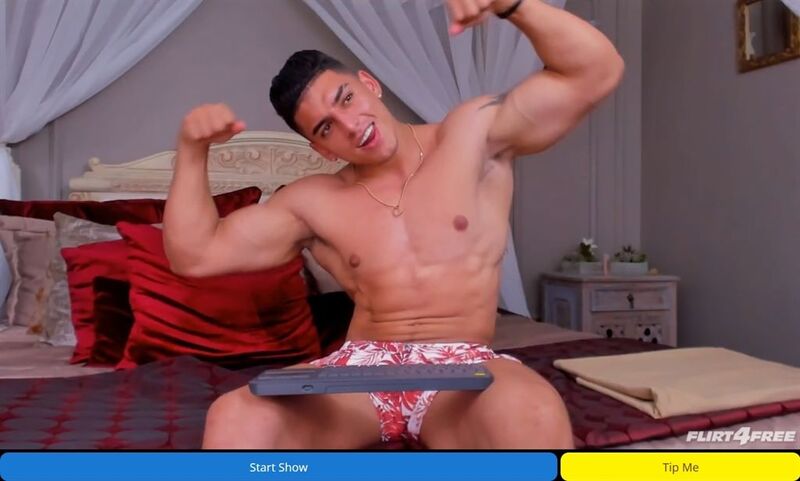 There are around 180 live gay cam models on Flirt4Free at any given moment, and a good amount of them are American. If you prefer your male models to speak fluent English, Flirt4Free's selection of performers will cater to your needs. This is doubly true if you prefer them to also be ripped, since the majority of Flirt4Free's male models look like they hit the gym every single day.
Flirt4Free also has a myriad of Tip Controlled sex shows (marked by a pink banner), so if you prefer some interactivity in your cam show then you're going to love how many of these cams are featured here.
Aside from its impressive collection of gay cams, Flirt4Free also boasts streaming quality that rivals the best adult chat sites in the business. Most of Flirt4Free's models stream in either 720p HD or even full 1080 HD, and know how to work the camera.
Flirt4Free is not a dedicated gay cam site, and hosts women and trannies as well, but you're not going to have any issue finding the webcams that fit your tastes. Just switch to Guys at the top right of the site and use the Categories menu at the top or the View By drop-down menu above the cam rooms to filter your selection by kink, ethnicity, price, chat type or anything else. Just try to avoid the in-site search engine, as it only searches by model name, which is mostly unhelpful.
You might be thinking that the quantity and quality of Flirt4Free's cams means that the site is on the more expensive side, but that's not entirely true. Flirt4Free gives its models a lot of freedom in choosing their rates, and the prices of shows on the site are therefore all over the place, but they're not always high. I've found that the average price of a private show on the site is around $3.60, and while that's not exactly cheap, it means that around half of the models on Flirt4Free charge less than that, so finding cheaper cams here is pretty easy.
Ultimately, considering that the price of a show on Flirt4Free always includes free cam2cam and two-way audio, the site is actually quite affordable. It's one of the reasons why I crowned this site as the best gay cam2cam site in the industry.
Finally, Flirt4Free does a fantastic job at ensuring that you get what you pay for. It employs a large customer support team that operates 24/7 and is available via live chat, phone, email, and website submissions.
---
CameraBoys.com
It's difficult to find a gay cam site that rivals CameraBoys in terms of streaming quality. The only sites that do are listed here, and even they don't surpass it. CameraBoys doesn't just give you HD gay cams - it gives you a luxurious experience that feels like it has the production value of an actual adul film.
CameraBoys has close to 150 male webcam models that perform live on the site at any given time, so you'll never be strapped for choice. While most of CameraBoys' models are Caucasian, you'll find more diversity here than on Flirt4Free. Muscled ebony hunks, Asian twinks, Latino studs... You name it, CameraBoys has it. On top of this, they're also incredibly professional, knowing exactly how to best entertain their viewers in an intimate cam session.
Since CameraBoys is a dedicated gay cam site with accurate search and categorization features, you won't have any issue finding the exact model that fits your tastes, especially with the variety on offer.
What CameraBoys lacks, though, is interaction options. Want to activate your model's sex toy so he can climax from anal stimulation while you watch? Well, you can't, since CameraBoys doesn't have tip-controlled sex chats.
Another downside of CameraBoys is it's cam2cam feature. Don't get me wrong, it works flawlessly and is as well-implemented as it gets, it's always an option, and it lets you stream back in HD and even works on mobile. The problem is that it's not free. Adding c2c to your show will cost you around a dollar a minute, as will two-way audio. If you're looking to enjoy both features, things can get pretty expensive.
Thankfully, CameraBoys is actually quite low-priced, especially if you compare it to Flirt4Free. At an average of $2.40 a minute, it's very affordable, and you can easily find cams here that will cost you even less than that.
Overall, if you want a high-end experience and refuse to settle for anything less than the best, CameraBoys should be right up your alley. It even has a generous user satisfaction policy and maintains a large team of customer support representatives that you can contact via live chat at all hours.
---
Supermen.com
Should the above cam sites be too rich for your blood, Supermen is the alternative you should check out first. It's a fantastic premium gay cam site with a good variety of models, great streaming quality, and, above all, ridiculously cheap prices.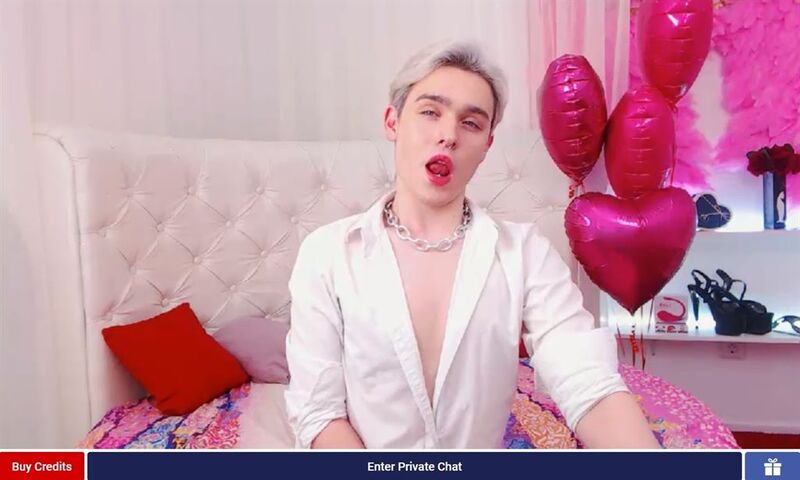 A private show on Supermen will cost you around $2.00 a minute, and will include free cam2csam and two-way audio. But, while Supermen's private shows are certainly among the cheapest on the market, it's not what makes this site one of the cheapest gay sex cam sites on the web. That honor goes to several of its cost-reducing features, such as its fan clubs, cheap group cams, block sessions (long-form shows you pay a discounted price for up front) and a generous loyalty program.
You might think that Supermen's affordability will be reflected in the quality of its cams, but you'd be wrong. Many of the models here actually use HD cams to stream, and their streams tend to run fairly smoothly. The ones that don't stream in HD do so in 576p, and their shows look great, nonetheless.
What Supermen does lack, though, is quantity. You'll find around 40 gay cam models performing live on the site at any given moment, which is little compared to the previous entries on this list. It also hurts the diversity of the selection a bit, as you'll find when you see that the majority of performers here are either white or Latino.
And you won't be spending too much time on the site looking for the stuff you like. The categorization system here is excellent, and does a great job of helping you navigate the site.
When it comes down to it, if you don't mind the smaller selection, but do mind paying an arm and a leg for some male entertainment, Supermen is probably your best choice.
---
Cams.com
If private shows are not your thing, or you're looking for a more leisurely experience, then Cams.com could be exactly what you've been looking for. It's a premium cam site that has the freemium aspect of tip-based sex chat, giving you both options to choose from.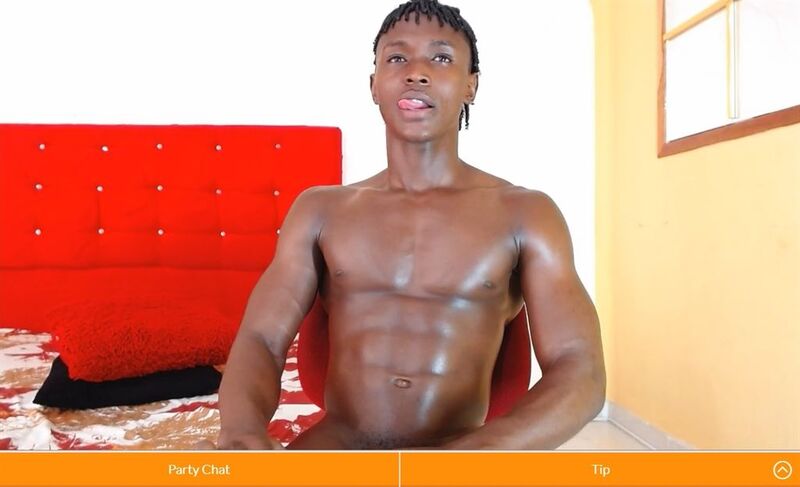 On Cams, you can easily find the tip-based shows by looking for the cams that are marked as FREE > TIP. These cams are hosted by models that don't accept invitations to private chat, preferring instead to stay nude and perform sexual acts for those who tip, and according to their request.
While there are a few premium gay cams on the site, you'll find that most male models here prefer the tip-based approach. You'll usually have a collection of around 130 or so male models to choose from, most of which will be hosted by toned European studs. Out of the 130, around 110 of them will be tip-based cams, so you can probably see that Cams.com mainly caters to the more casual viewers.
As such, don't expect the private experience here to be better than on any of the cam sites mentioned above. It's also quite expensive, with private shows costing around $3.00 a minute, and with cam2cam costing an additional dollar a minute to activate. Preventing anyone from spying on your show will cost you another dollar a minute, though I seldom find that necessary, since other members can't see, hear or interact with you anyway.
On the other hand, Cams.com is among the only cam sites that allows you to activate cam2cam in the open chat. So, if you prefer the communal experience, but also like to show the performer's how hard they get you, Cams.com is your only option.
Thankfully, it's a good one. Most models on Cams stream in HD, and while the webcam rooms have no video preview to help you figure out what's going on inside them, the site's extensive categorization makes up for that.
---
Chaturbate.com
If you prefer quantity over quality, then Chaturbate should be your first go-to choice for gay cam sites that accept prepaid cards. It's not that the quality of the cams here is low, it's just that, in terms of the quality of the performers, Chaturbate is loaded with amateurs, where sites like Flirt4Free and CameraBoys host a more professional type of performer. But, in terms of the quantity of guys on cam, Chaturbate blows any other site away.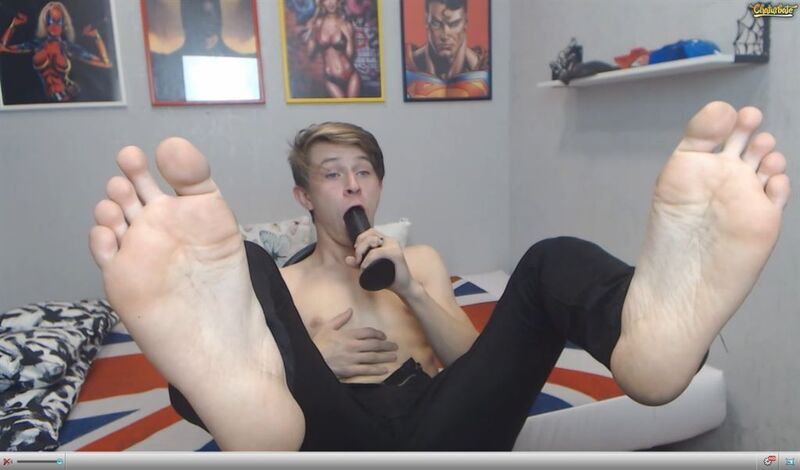 Chaturbate has more than 1,300 male performers online at any given moment. That amount is so large that it's close to being excessive. Many of these cams are exhibitionist cams, which means that they're hosted by people who just like to expose themselves to strangers, and are not looking for any monetary compensation for it. These exhibitionists can't be tipped or taken to a private chat, so they always perform for free, but they're also usually just amateurs without HD streaming equipment.
The models on Chaturbate that are not exhibitionists, though, tend to stream in HD, with some even choosing to stream in 4k. Even with that, it's rare to see a show here that suffers from any technical issues, such as slow buffering or latency.
Like Cams.com, Chaturbate has no video preview feature to help you peer into the cam rooms. Unlike Cams.com, though, Chaturbate's search and categorization systems are awfully inaccurate. This is pretty unfortunate considering that if there's a site that needed a good categorization system, it's this one.
My main problem with Chaturbate, though, is how little it caters to people who enjoy private shows. The developers behind the site know their audience, and they know that most of them prefer the tip-based approach. But, that shouldn't be an excuse for the complete lack of an easy cam2cam implementation (I actually had to write a guide on how to cam2cam on Chaturbate), or the fact that so many models here cannot be taken private.
But, once you do find a private show here, chances are that it'll be incredibly cheap. A one-on-one session will only cost you around $1.10 per minute. Finding gay Chaturbate performers who will agree to go private is a bit more difficult, but if you find one that's to your liking, his show will probably barely register on the balance of your prepaid card.
---
In Conclusion
Sometimes, picking a site that I would generally recommend to everyone is hard. It's also hard to rank one above the others, since they all usually bring different things to the table.
This time, my decision was not as hard. Flirt4Free caters to almost everyone, while maintaining levels of quantity and quality that either rival or far surpass its competition. The above sites are indeed the best gay cam sites that accept prepaid cards that you can hope to find, but Flirt4Free easily stands above them as the best of the best.