Cam Sites Similar to MyFreeCams, But Better
Last updated
March 28, 2019
MyFreeCams is a wonderful veteran cam site, but let's face it: It looks like it was pulled straight out of the late 90s. The site has an uninviting and outdated design, lacks gender options other than females, and involves a cumbersome cam2cam set up process. That's why many users have begun searching for better alternatives to MyFreeCams. I present to you five such alternatives - Great freemium cam sites like MyFreeCams that may have slipped under your radar.
---
CamSoda.com
What CamSoda lacks in veterancy it makes up for in ambition. This freemium adult chat site is incredibly slick and lightweight, it loads fast and plays well. CamSoda is the best cam site for mobile users and has cool features for computer users too. CamSoda is very much like MyFreeCams, but better.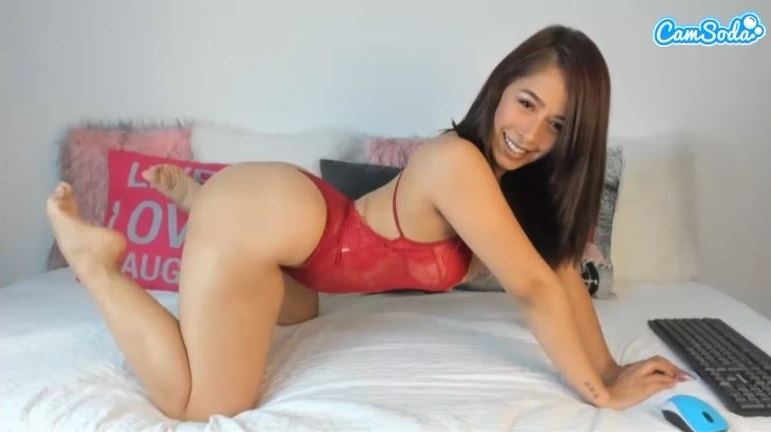 CamSoda works as well as it does on the computer as it does on mobile devices, and was actually the first to implement mobile cam2cam, which it offers for free in every private show (although whether it's enabled is up to the model). Hell, it's still one of only two cam sites that have mobile cam2cam, and, unlike on MyFreeCams, engaging in two-way video chat on CamSoda is actually simple.
Still, at about 450 cam models live on average, CamSoda boasts only a third of MyFeeCams' selection of sensual babes. This does not mean that your selection will feel limited, though; CamSoda's models are varied and easy to sort through, thanks to the site's handy mass preview feature.
CamSoda mainly features American and European models, and many of them use remote controlled sex toys, giving you control over their orgasm. The models' quality also matches MyFreeCams', with the vast majority of them being alluringly flirtatious.
If you enjoy the occasional private chat for a refreshing dose of intimacy, CamSoda has MyFreeCams beat. While MyFreeCams sets all private shows at a fixed price of $6.00 per minute, CamSoda lets its models choose their own rates, giving you choice regarding how much you're willing to pay for it. At a minimum price of $0.60 and an average price of $2.40, CamSoda is a far cheaper choice for private one-on-one cams.
The video resolution on CamSoda doesn't fall short, either. Most of the cams are in HD, and thanks to CamSoda's very lax policy regarding nudity and sexual activity in the open chat, the front page of this sex chat site is a sight to behold,
CamSoda's customer support, though, is as lackluster as MyFreeCams' is. The site has a comprehensive FAQ section and a live chat dedicated to resolving billing issues. For anything else,though, you'll have to make do with email.
---
Chatubate.com
As far as I'm concerned, Chaturbate and MyFreeCams are fairly interchangeable. They're both freemium chat sites with fantastic video quality (Chaturbate has models streaming in full 1080p HD and even 4k), they're both massively popular and both of them lack proper cam2cam implementation. Setting up cam2cam on Chaturbate is very similiar to setting up cam2cam on MyFreeCams. Chaturbate, though, blows MyFreeCams out of the water when it comes to quantity and pricing.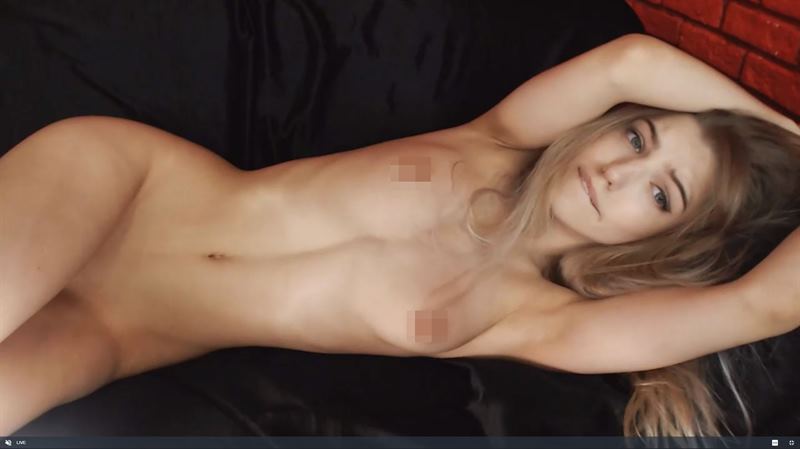 Chaturbate's selection of cam girls is staggering. It has around 4000 models active at any given moment, and a majority of them are drop-dead gorgeous. You are guaranteed to find whatever you are looking for in such pool of models, but the downside is that it may take you a while to do so. Chaturbate's search and categorization systems aren't as good as MyFreeCams' and the site lacks any preview feature.
Once you do find a model that catches your eye, its simple to save her in your list of favorites and revisit her. And once you wish to take it a step further, a private show with her won't cost you an arm and a leg. While two-way video and audio is cumbersome and may cost you extra, the shows themselves can be fairly cheap if you take your time to shop around. At an average of $2.50 a minute for private and with the added bonus tokens when purchasing large token packages, Chaturbate can be very affordable.
Chaturbate works on most platforms, browsers and devices without much issue or problems. The video quality is consistently good and, while Chaturbate's models' frequent use of watermarks may annoy some of you, it will probably be your only real grievance with the site, since Chaturbate doesn't use any intrusive ads or pop-ups.
Chaturbate also offers a wide range of show types, and has one of the biggest collection of exhibitionist cams of any chat site out there. If you're a voyeur, you should definitely consider giving Chaturbate a shot.
Just know that if you have any problems, technical or otherwise, you'll have to be patient. Chaturbate has a handy FAQ section but not much beyond that. You can contact the site's customer support via email, but that's your only recourse, and they take a couple of days to reply.
---
Cam4.com
Cam4 is a great option for those who like their models a bit less experienced. This freemium cam site has a ton of amateur cam models. It also has an enormous and varied selection of cam rooms, with over 1,500 online at any given moment. This, as you may have noticed, is very close to MyFreeCams' number of chat rooms. What isn't similar, though, is the level of activity in the rooms. You're very likely to find yourself alone in any given cam show you enter, and the models' level of enthusiasm unfortunately reflect that more often than I would like. The upside, though, is that you're less likely to have to compete for the model's attention with other viewers, which means that you'll have to tip less.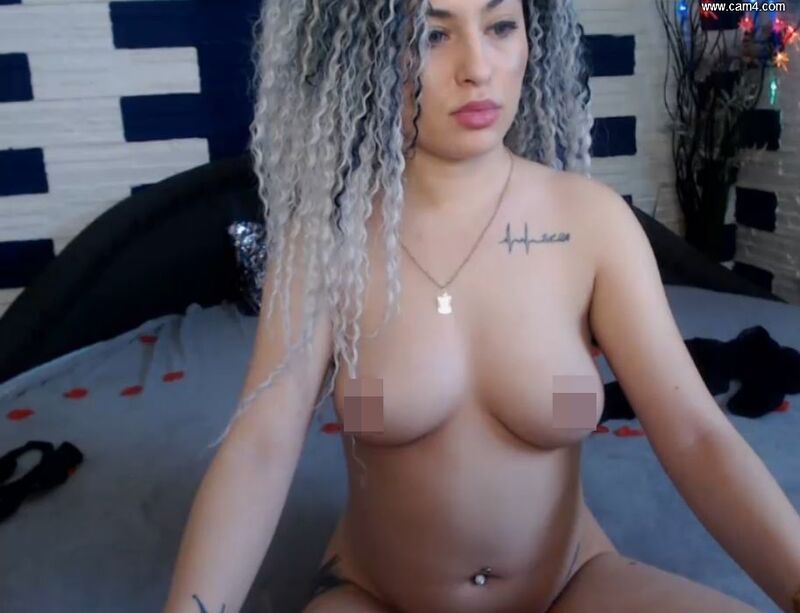 The video quality on Cam4 is good, but it's nothing eye-popping. Most of the rooms on Cam4 are in SD, but you won't have much issue finding those that are in HD due to the overall large number of chat rooms. You can also simply filter by video resolution, so whether you'd have to sift through the rooms for a high quality stream is largely dependent on a simple click of a button. The site categorization system is also pretty stellar, so you won't find yourself wasting much time on searches.
Cam4's prices, though, are not the lowest around. A private cam show on Cam4 may include free cam2cam, but it will also cost you around $4.00 a minute. While the minimum price is under a dollar, and these prices are still much cheaper than on MyFreeCams, it's still not the best. On top of this, Cam4 occasionally uses intrusive ads and pop-ups that may somewhat hamper your enjoyment of the site.
My main issue with Cam4, though, is that it doesn't allow you to enlarge a cam stream to full screen mode unless you're a Gold member, which is a paid monthly subscription. While a Gold membership does give decent benefits, like a complete removal of ads and the ability to watch multiple cams on one screen, and while it's relatively cheap, this does feel like an unnecessary paywall.
Cam4 runs fairly well on all devices, but in case it doesn't for you, you'll unfortunately only have the site's FAQ section and email support to aid you. Cam4 does offer a phone numbers you can call for any billing issues, but if you're experiencing a technical problem, you'll, once again, have to become a Gold member to access live chat.
---
BongaCams.com
Not only does BongaCams offer cam2cam for free and keeps it simple to start and enjoy, it also gives you the option to cam2cam right in the open chat. While it's up to the model whether or not to accept your cam2cam request, usually all you need to do is tip and most girls will be happy to entertain your exhibitionist fantasies and watch you get off. You will need to be a premium member to do this, but to become one only takes purchasing any amount of tokens on the site. Once you become a premium member, you stay one for life, just like on MyFreeCams.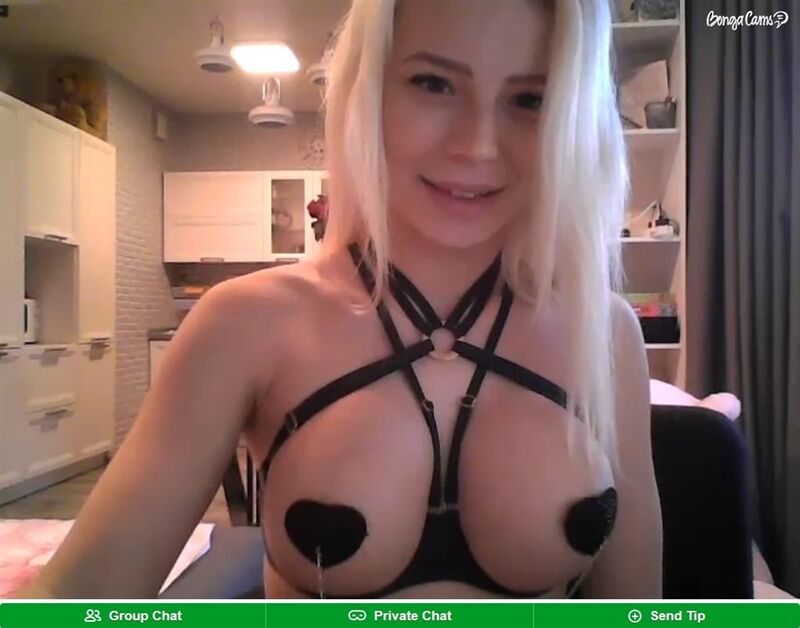 BongaCams has quite a decent selection of cam girls. On average, you'll see about 800 of them online, many of which are gorgeous European professionals. If you're into amateurs, BongaCams also has those, and in spades.
The quality of the shows themselves is also laudable. You're not going to see many cam room on BongaCams with video resolution under 576p, and most of the ones on the front pages are either in 720p HD or full 1080p HD.
What will probably bother you about the shows will be the occasional interruptions by pop-ups. You see, BongaCams is a freemium adult chat site that heavily uses intrusive ads to stay profitable. There's also no shortage of watermarks. While these issues never feel like too much, they can — and likely will — hamper your enjoyment of the site.
An optimist might think that this means that BongaCams will perhaps be cheap due to this. An optimist would be largely mistaken. A private show on BongaCams will cost you around $3.50 a minute, while an exclusive show (with no one being able to spy on its) will cost you around $4.70 a minute. The price is also fixed, like on MyFreeCams, and can only change based on the token package that you purchase, as bigger packages have more tokens for a smaller relative price.
On the plus side, BongaCams runs smoothly and loads fast on nearly all browsers and devices. The streams lack any buffering issues and almost never stutter. On top of this, BongaCams has a handy FAQ section and both email and live chat support. Their service is reliable and available 24 hours a day, making them the cam site on this list with the best customer support.
---
xLoveCam.com
Convenient, cheap and well-rounded, xLoveCam is a great option both for fans of vanilla cams and fetish cam shows. The reason why xLoveCam is last on this list, and the main difference between it and the other sites above is that xLoveCam is actually a premium cam site, and not at all Freemium. So why am I recommending it as a good alternative to MyFreeCams? Well, let's just say that its no-nudity-in-the-free-chat rules are pretty lax. For example: On Mondays, you can expect to see not some, but all models on the site naked. It's called Topless Monday, and it's glorious.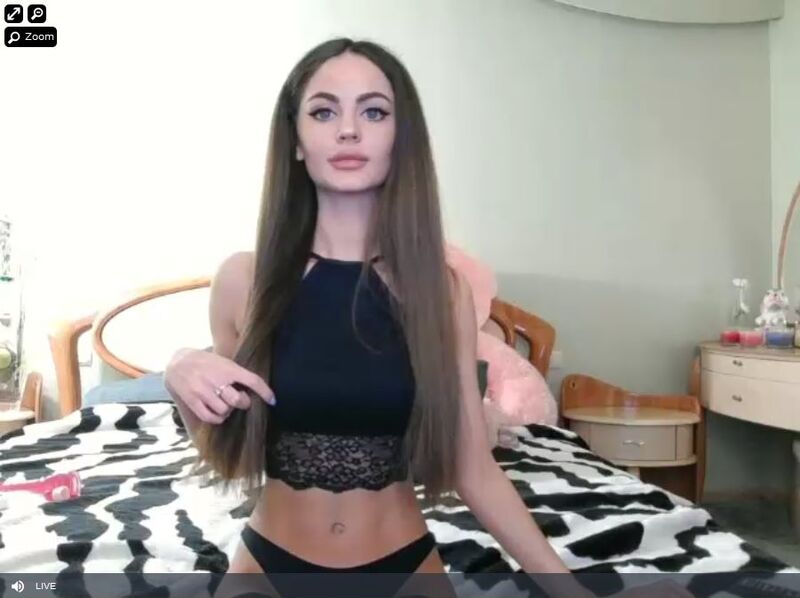 xLoveCam doesn't have the biggest selection of cam models, but it's far from small. On average, you'll see about 550 of them trying to seduce you to start a private show with them. Most of the models on xLoveCam are white, European bombshells, but there are also more than a few spicy Latinas and nubile dark-skinned beauties there to satisfy most.
When it comes to video quality, though, xLoveCam doesn't quite compare to MyFreeCams. The shows load fast, but they take a long while to buffer to their optimal video quality (about 10 seconds or so). Once it does, you'll notice that a large number of xLoveCam's chat rooms are in HD, but many of them are in HQ, even though they are actually tagged as HD.
The prices, at least, are a strong selling point. At a high of €2.50 a minute and a minimum of €0.65 a minute for a private show, xLoveCam is highly affordable. You won't have much issue finding a cam show that fits your budget. You can sort the room by rates, to always stay within your price range.
Two-way video and audio is freely available in the any private chat, but do note that it's disabled by default, and it's up to the model to enable the feature, so talk to the performer ahead of time if you want some added intimacy in your show.
Overall, xLoveCam works fairly well on most devices, and it doesn't take much to get used to its slow buffering issue. If you do have a problem with anything, xLoveCam has top-of-the-line customer support which you can contact via email and live chat, alongside a detailed FAQ section.
---
In Conclusion
All the sites above are great alternatives to MyFreeCams and fantastic adult chat sites in their own right, but this is really a no-brainer. CamSoda just delivers on everything most would want MyFreeCams to deliver on and doesn't. It has lots of high quality cams, models and cheap prices while offering a mobile experience like no other.
If something I wrote about another sex chat site on this list caught your eye and made you want to try it out, don't let me stop you. If you want the best cam site similar to MyFreeCams that this industry has to offer, though, just click the button below and enjoy the journey.