5 Chat Sites Better Than StripChat
Last updated
January 14, 2021
Stripchat is a relatively new live cam site on the scene, and still has managed to make quite a name for itself. One of the reasons for its success is the unique feature it offers - Virtual Reality. Though the site is a bit of a hit and miss with HD quality, all free rooms include nudity and sex, and there are plenty of ways to be extra budget friendly. The following 5 sites pick up the slack in areas that Stripchat can do better.
---
CamSoda.com
CamSoda is the best freemium site, bar none, and I even chose it as the #2 (or #1 freemium) site for my top live cam sites of 2020 list. Not only does it host hundreds of models from around the world, all presented in their live free rooms at once in the main gallery page, but the prices can't be beat, and the extra features really do spoil the members, as they should.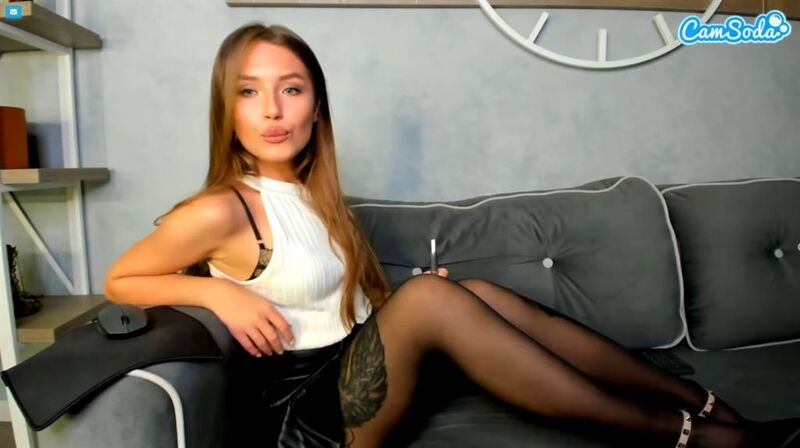 CamSoda is also one of only 2 sites on this list that offers cam2cam on mobile, and regardless has an excellent mobile version, which is just as good as the original site. There's no extra charge for c2c as well, which is a nice perk. Stripchat does not offer cam-to-cam on mobile.
Stripchat also doesn't offer the different games you can play in a model's room, such as Spin The Wheel, Scratchoff and Roll it. These are all games you pay to play, but the prizes are pretty great and include free tokens, as well as special rates.
Although all the rooms are free, you might want a private session with your lovely lady, and in that case the cheapest price available will be $0.55 a minute, while the average price stands at around $2.70 a minute. Despite the site lacking a proper search engine, it makes up for it with thousands of tags, which you can explore for hours. The models tag themselves, so it's not as accurate as you might hope, but it's still pretty helpful.
CamSoda also offers another cool gift for its members - Exclusive Videos. Located on the top of the page, you can find a huge library of HD quality, well made feature length adult films, for free. They range from the regular (beautiful ladies and their friends) to the completely silly (a guy in a T-Rex costume).
CamSoda is a site for everyone. With cheap rates, free live porn, extras to keep you entertained and a slew of exciting, joyful models, what more could you ask for?
---
Flirt4Free.com
Freemium is great, mainly as far as price and free open rooms. But what if there was a premium site that still offered that, in addition to premium features? Flirt4Free is a great mix of both worlds, lavishing members with excellent features that make the site itself just as delightful as the stunning beauties on it. Combined with excellent streaming quality and multiple chat options, Flirt4Free becomes a real contender.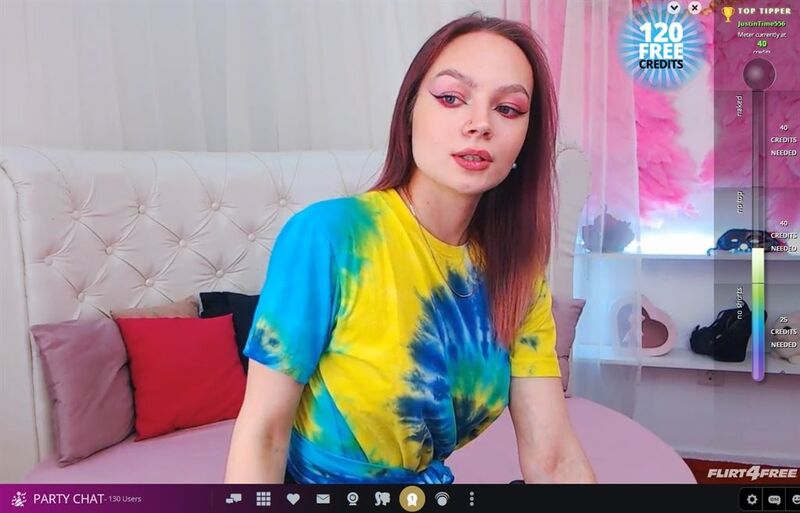 The sleek design and dark colors may symbolize the naughty, fetish-friendly nature of the site. Though there are categories aplenty, there is a dedicated Fetish category, with sessions of fetish cam2cam to satisfy any kink you may have, and maybe even teach you a thing or two, as these ladies are pros.
Unlike Stripchat, Flirt4Free offers so many features and activities you can be a part of: The Live Cam Mansion, where you can pay $25 for 24 hours to view the models in the mansion and their private chats and special parties they throw, use the Calendar option to book meetings when your favorite girl is online and even receive notifications, and stop by for a read on the Blog, where you can learn about the behind the scenes world of live porn.
The hosts on Flirt4Free exhibit their abilities in rooms that have superb HD quality (a minimum of 720p), and are so much better than that Zoom meeting you were perhaps planning on attending. The mobile version is also very enjoyable and is quite impressive when viewing the streaming quality and ease of use.
To take the free chat to a more intimate setting, you can go private, which will cost you anywhere from $0.45 a minute to $10.8 a minute, with an average price of $3.60 a minute. To make things more budget friendly, you can choose either of the semi-private shows with multiple members (Party Chat, Group Show, or Party Show) or select the Voyeur Mode, where you can spy on another member's private chat.
Flirt4Free is the perfect site for those looking for some good times beyond the sexy ladies. Just relax and let Flirt4Free entertain you.
---
Chatubate.com
One of the key elements to having a great time on a live cam site is superb HD quality. Sure, you can get by on middling SD and maybe even enjoy the show, but only with HD can you really be sure your session will not be interrupted, stopped, and won't lag. There's nothing better than watching all those curves on a site that has impeccable streaming quality, such as Chaturbate, which even goes up to 4K.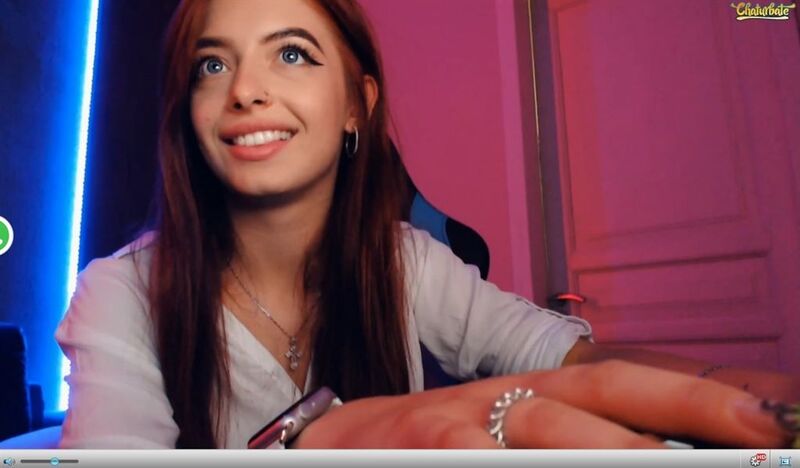 Not all rooms on Chaturbate get to 4K of course, but it's impressive because there are so many rooms, even more than Stripchat. There are over 4,000 girls online at any given time, and most of them streaming at such amazing HD quality that there will be no reason to leave the free rooms at all unless you just feel like being alone with your honey. To make sure the room is in HD, click on the Advanced Options on the top right of the main page, and then select Prioritize HD Rooms.
Chaturbate offers another perk that Stripchat doesn't: The ability to use a prepaid card. This kind of card is the safest possibility online, for two reasons: First, when you use it, it already has an amount on it, and so it isn't connected to your bank account. Second, using a prepaid card allows you to remain discreet, and also to be more aware of the amount you spend.
Speaking of spending, the cheapest rooms on Chaturbate come in around $0.60 a minute, while an average private chat costs around $1.10 a minute. That's much lower than on Stripchat. The problem is finding a model that accepts private invitations, as many on Chaturbate don't, preferring to stay in the free chat and just enjoy the constant stream of tips.
But Chaturbate isn't only about making that cash, it's also about helping you make your own. How? Easy. Become a model. This might sound farfetched, but on the site, you can only c2c after you've signed up through the Broadcast Yourself button at the top of the page. There, you'll be given all the instructions and articles you need to become a successful performer. Obviously, this is not for everyone, but having a site that encourages everyone to be a part of its community is part of Chaturbate's charm.
---
Cam4.com
A huge plus that pushes Cam4 over the regular freemium site edge, is its fantastic search engine. That may not sound too impressive, but freemium sites don't usually excel in filters, and more often use the tag system. There are tags here too, of course, but the really great thing that separates Cam4 from other sites like Stripchat, is the ability to accurately filter for HD, Mobile (models streaming live from their own mobiles), Language, and even Country.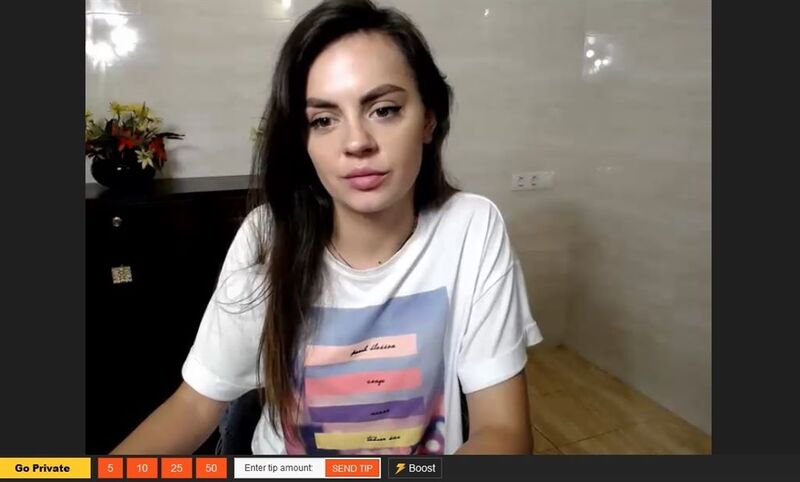 Not only does the site make filtering easy, it makes paying easy too. Another attribute associated mostly with premium sites, Cam4 accepts giftcards, and even the well known credit card rarely accepted online - American Express. After you've gotten your token package, you can opt for a private chat, with the cheapest rate starting at $1.00 a minute, and the average rate of $1.90 a minute. In addition, c2c costs nothing to enable, though some models only enable it if you specifically request it and tip them an agreed-upon sum.
To make things even more economically appealing, you can choose to participate in a Group Show, which is much cheaper than private but includes other members who chip in to reach the model's minimum quota of tokens. A Spy Show will also allow you to save some change, by logging into someone else's private chat and peeping in, which has its own rewards. Lastly, you can join a model's Fan Club, which will give you special rates and discounts towards that one special, lucky gal.
Cam4 sets itself apart from other freemium sites like Stripchat pretty easily, because even though all rooms are free and full of naughty antics, the possibilities to filter, search properly and find exactly what you're searching for are far superior. There is also a Blog, a Press Page, and Interviews, making Cam4 much more than a regular live cam site.
---
C2CPorn
I wanted to add a special kind of site to this list, one that is a little different from the pack. Different not because of features, models or payment, but because of the way the site operates, and what's it made to do. C2CPorn is not a live cam site, per say. It's actually a collection of the models from the top live cam sites online today - all aggregated together with a phenomenal search engine to get you out of that "one favorite site" kind of rut. This is a search engine that lets you explore a whole world of live cam porn.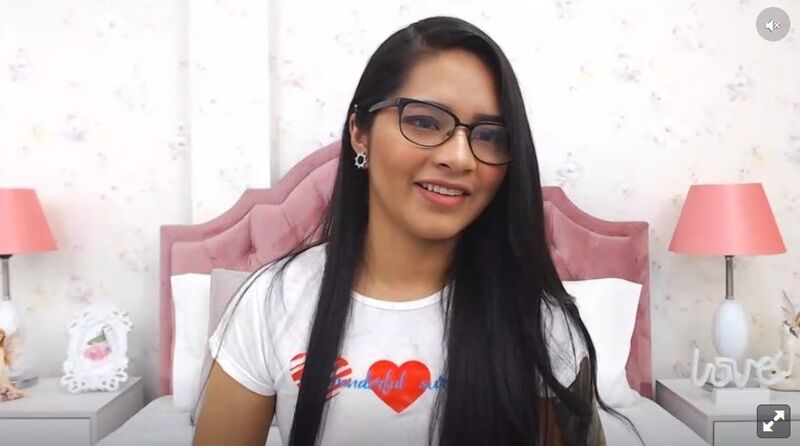 The performers you can find through C2CPorn, and what they do, will knock your socks off (over 8,000 live cams at any given time is no joke). There's a whole list of options to note, but I'll choose the most unique and important ones so you can really appreciate the options the site can provide: Filter rooms by Video Quality, Kinks (Feet, Sex Toys, Roleplay), Ethnicity, and countless trending tags based on other members' searches.
But it doesn't end there. After you've selected the model you're into, you're not automatically sent to her room on the site she hails from. To give you another assurance that you may or may not have chosen the right lady, the site transfers you to a special bio page, where you can view the free room (or paid room for a set amount of minutes, depending on the origin site), and you can read her reviews, watch her room, current promotion on the origin site, and in most cases even get a detailed calendar of her working hours and days.
C2CPorn is basically a free-to-use search engine, and there's no way to spend money on the site. It doesn't even have ads, so there's really no downside to taking advantage of what it offers. Don't forget that all the sites have been vetted by C2CPorn, so they are safe, secure, and discreet.
C2CPorn really is a special kind of unicorn in the live cams world. It can connect you to sites you've never seen, sites you love, models that you've been searching for, and fun promotions and deals on their origin sites you wouldn't have known of, if not for C2CPorn. It's not Stripchat, nor does it try to be. It does, however, have search functionality that completely blow it out of the water, so if you had a hard time finding the right cam on Stripchat, this is the perfect place to turn to.
---
In Conclusion
All the sites on the list are excellent, and offer unique but also similar features. Each of them is great for specific uses, and are perfect for specific purposes.
However, my pick for best in show goes to CamSoda. It's not an easy choice, but the right one in my learned opinion. It has everything a user might want: countless beauties all excited and eager to strut their stuff, great HD streaming quality in most rooms, extras for the guests, cheap prices for private chats, and an excellent mobile version that even allows cam-to-cam. It also surpasses Stripchat in many of these facets, which is not to be overlooked.
So, when in doubt and looking for a Stripchat alternative, look no further than CamSoda.