Get Instructed on the Best Russian JOI Chat Sites
Last updated
December 31, 2020
Russian girls are known to be among the most beautiful in the world, and being instructed by one to pleasure yourself is a massive turn on. Below are the 5 best Russian JOI cam sites on the web, so you know where to go to if you want to get jerk off instructions by a hot Russian babe.
---
Stripchat.com
Stripchat is a freemium chat site that not only lets you check out the models in action before you even spend a dime on them, but also offers you a huge selection of Russian cam models along with an exclusive virtual reality chat feature that you can't get anywhere else.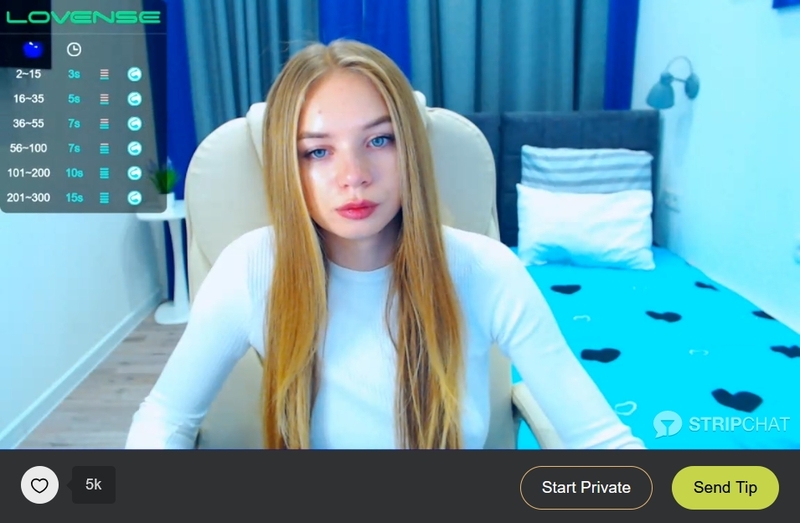 To start, Stripchat's selection of 400 Russian cams will pretty much ensure that you find exactly the Russian cam girl that you're looking for. You can find the Russian categories by clicking the All Categoires button below the main categories.
Since Stripchat is a tip-based cam site, you'll be able to find Russian models that will do a short JOI performance for a simple tip. If you're looking for something more lengthy, or you just prefer a one-on-one session, then you can invite them private, which will likely cost you a bit more.
Luckily for you, Stripchat is also really cheap. A private show on the site will only cost you around $2.10 a minute, and usually includes free cam2cam and 2way audio. Sometimes, though, the model will charge for these features, usually a dollar a minute. While that can go up to a maximum of $3.00 a minute, it's rare for a model here to charge that much for these features. You'll of course know if she charges for these features prior to enabling them and, if so, how much.
Sadly, Stripchat is the only cam site on this list that doesn't support mobile cam2cam, which is a shame if you prefer to be watched and get jerk off instructions on your phone.
A private virtual reality show, though, will cost you around a dollar-per-minute higher than the average. The issue with the site's VR models is that almost none of them speak Russian. If you find one and you have a VR headset, I suggest you add her to your favorites, post haste.
In terms of quality, Stripchat has a large amount of HD Russian cams for you to choose from, and the site itself is very streamlined and easy to navigate. The shows open quickly and rarely stutter .
Where can I change the site's language to Russian?
At the bottom of the site on both desktop and mobile.
---
LiveJasmin.com
LiveJasmin is renowned as perhaps the highest-quality cam site in the world, and for good reason. If you want to experience the most luxurious JOI show available, this is, without a doubt, the best place for it.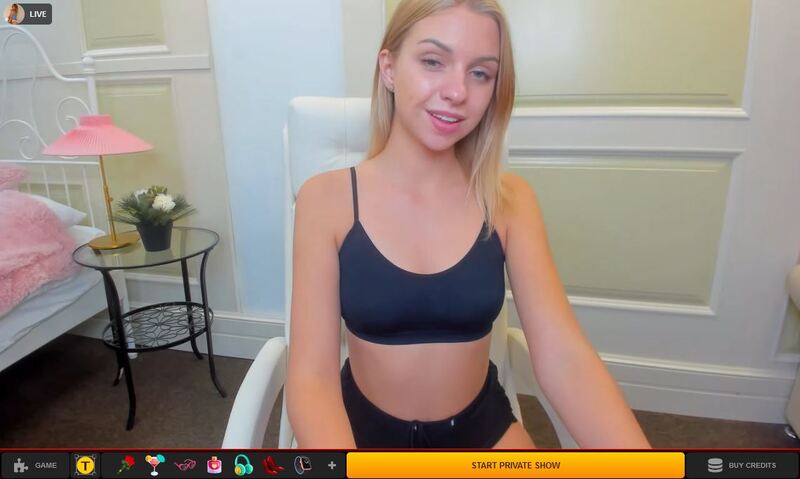 LiveJasmin doesn't have a dedicated Russian category, but it does have a fantastic search engine. All you have to due is search for russian to see all Russian webcams this site has to offer. On average, you'll only have a selection of about 30 live Russian cams, but their quality will far surpass that of most other premium chat sites.
The models here are professional studio models, meaning that the vast majority of them have HD streaming equipment and a stable internet connection. It also means that amateurs are hard to come by here, as well as rooms that look anything less than lavish.
The quality of the site itself, as well as its features, succeeds in measuring up to the quality of its cams. The site's cam-to-cam feature, for instance, lets you stream back to the model in HD, and works remarkably well. In fact, LiveJasmin is one of the best cam2cam sites in the business. Everything here works smoothly and quickly, and the site is a joy to navigate and explore.
Unfortunately, both cam-to-cam and two-way audio on LiveJasmin cost around a dollar-a-minute extra, which can considerably hike up the price in the long run. Thankfully, the site itself is surprisingly cheap, with the price of private JOI shows averaging at around $2.40 per minute.
The real weakness of LiveJasmin is its lack of features. This site is all about giving you the highest quality shows, but offers little beyond that. There are no couples here, and there aren't even tip-controlled cams to be found on the site, which is a shame if you enjoy thanking your JOI mistress in a more... direct way.
The site does, however, know how to please its customers. It works with almost every payment method under the sun (even gift cards), and has wonderful and fast customer service that you can easily reach via live chat, at any time of day and on any day of the year.
Ultimately, LiveJasmin is perfect for Russian JOI shows. I already ranked it as the best Russian cam site, and one of the best JOI chat sites, so its spot here is a no-brainer.
Where can I change the site's language to Russian?
At the top of the site on both desktop and mobile. On mobile, you'll have to first tap on the account button, which is marked by three horizontal lines.
---
Flirt4Free.com
Flirt4Free is known to have some of the hottest cam girls in the world, and that's also true for its Russian girls on cam. Here, you can find amazingly talented Russian models that are not only stunning, but are also extremely talented and well versed in many kinks and fetishes, JOI included.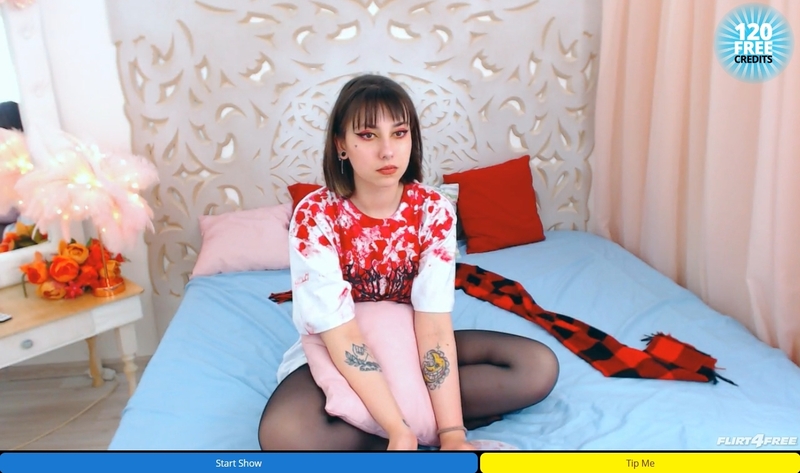 The first thing you'll probably notice when you enter the site is how easily it lets you find Russian-speaking cam girls. You can filter by the Model's Language right at the top of the site. There, you can also filter by show types, which Flirt4Free has a large variety of.
In fact, Flirt4Free has a multitude of different chat options and features that help keep your experience new and interesting. It also has a massive amount of tip-controlled cams, and is in fact one of the best vibratoy cam sites in the industry.
On top of this, the quality of the shows itself is fantastic. Almost all of Flirt4Free's models opt to stream in HD, and their streams run without a hitch. You can spend days on this site without ever encountering a low-quality cam room.
The downside of Flirt4Free is the amount of cams it has, and in particular its collection of Russian webcams. You'll only find around 30 Russian cams at any given time, and while nearly all of them will be top-tier cams hosted by hot, experienced models, the selection here is nothing to write home about.
On the plus side, Flirt4Free is very fetish friendly. In fact there's a whole section of the site dedicated to fetishes, which can be found by hovering over the Live Girls Cams button at the top. This section holds categories for many fetishes, including jerk off instructions, along with an active forum where you can converse with the site's models and members.
As for costs, Flirt4Free's prices can be a bit all over the place due to the site allowing its models to charge a wide range of prices for private shows. The average price here is around $3.60 per minute, but you can easily find Russian cams that will cost you less, along with group cams that will cost you much, much less. Also, cam-to-cam and two-way audio are included for free, so take that into consideration if you like being watched while you touch yourself.
Lastly, Flirt4Free is very generous towards its members, offering them occasional deals and promotions. It also boasts 24/7 live chat customer support in case you have any issues, so you'll always be taken care of.
Where can I change the site's language to Russian?
At the top of the site on both desktop and mobile. On mobile, you'll have to first click on the account button, which is marked by a silhouette of a head.
---
BongaCams.com
BongaCams is a freemium cam site that has the largest selection of Russian sex cams out of any site on this list. But, whereas other site's may have had to focus on quantity to accrue such a massive amount of webcams, BongaCams boasts tons of high-quality cams that prove it's much about more than just numbers.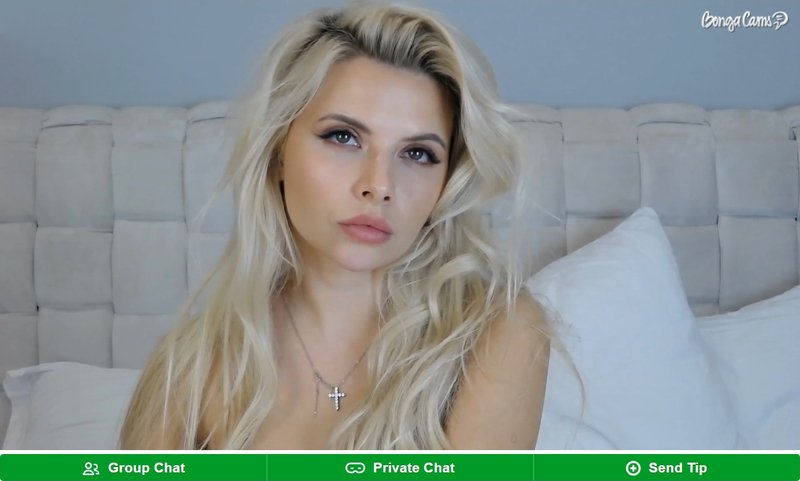 BongaCams makes it simple for you to find its Russian babes. Simply click on the navigation button at the top, which is marked by three horizontal lines, and choose Russian under Languages. You'll then be greeted by a massive collection of around 500 cams of Russian-speaking cam girls.
As I've already mentioned, many of the cams here are in HD, with a few of them being 1080p. The girls themselves are also incredibly attractive, with some of the Russian models on the site looking like runway models.
Even though BongaCams is a tip-based cam site, it still has top-notch private show capability. The are a lot of tip-based cams, and cam-to-cam and two-way audio, when made available by the model, are always free.
The problem here is the cost, as BongaCams' private shows have a fixed cost in tokens that translates to roughly $3.30 a minute. If you want true private, where no one is able to spy on the show or send messages to the model, you'll have to fork out an additional $1.50 a minute for the pleasure.
While BongaCams isn't very fetish-oriented, pretty much every model here will happily agree to give you JOI lessons. Sometimes, if you tip them enough, they'll even agree to do it in the free chat.
Where can I change the site's language to Russian?
At the top of the site on both desktop and mobile. On mobile, you'll have to first tap on the account button, which is marked by three horizontal lines.
---
ImLive.com
ImLive is one of the least expensive cam sites in the world. A private JOI show here will, on average, cost you less than $2.00 a minute, and will include free cam-to-cam and two-way audio. This is on top of the long list of deals, promotions and features that ImLive offers its member that cut costs even more.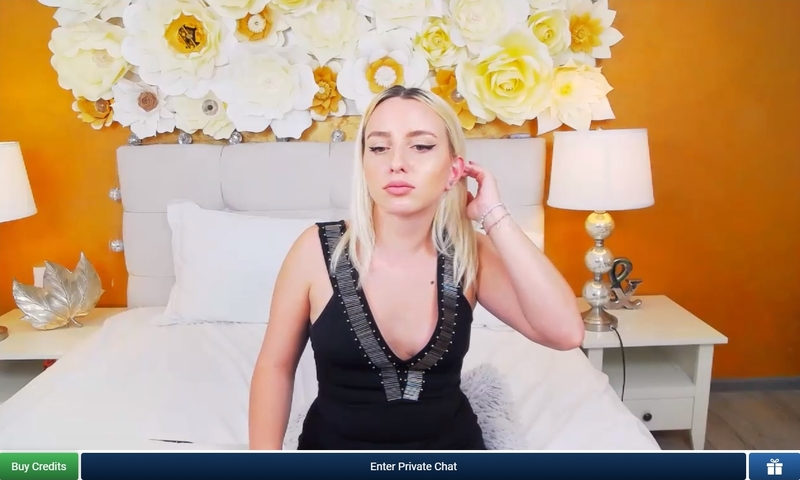 I'm going to list a few things that make ImLive such an affordable site, to give you an idea of the scope of its efforts: Fan clubs, block sessions (discounted long shows you pay for up-front), an amazingly generous loyalty program and occasional promotions for new members, such as the free $50 in credits ImLive is offering to new members at the time of writing.
The quality of the shows is also pretty good, with many of the site's Russian-speaking girls opting to stream in HD or HQ at the very least. You can't filter by video quality, though, and the preview doesn't specify it either, so you'll have to enter a room to check how good the webcam stream is.
If you're chasing after a very specific JOI experience, ImLive's Fulfill your Fantasy feature will help you achieve it. This lets you write down your desired experience for the site's models to see, and then wait as any model who wishes to make your dream come true sends you a message with an offer to do so.
If you just want a simple JOI show with a Russian babe, finding ImLive's Russian girls is simple enough: click the Advanced Search option at the top-right of the site (near the search function). Once you've done so, you'll have the ability to filter for Russian-speaking models by clicking the Languages category.
This is where I get to the reason why ImLive is on the last place on this list: its incredibly limited selection of Russian cam models. You'll usually only see around 20 Russian-speaking models performing live on the site at any given moment, which is somewhat limiting.
In short, if you want the most affordable option, and don't mind a limited selection, then ImLive will suit you just right.
Where can I change the site's language to Russian?
At the bottom of the site on desktop. On mobile, you'll have to click on the navigation button at the top of the site, which is marked by three horizontal lines.
---
In Conclusion
As you may have noticed, all sites on this list have Russian language support, so if you prefer the site to be in Russian, it's not going to be an issue. It was imperative to have this feature to even appear on this list.
Aside from that, all sites on this list have amazing Russian models, a good selection of HD Russian cams, fair prices and features that help facilitate a high-end Russian JOI show.
But, only one site can be called the best Russian JOI cam site, and, in my opinion, that is Stripchat. It was a tough call, though in the end, the selection, prices and features offered by the site elevated it above its competition.
If you want a memorable JOI show with a Russian beauty, all 5 sites above can help you get it, but if you want my recommendation as to which site you should try out first, then Stripchat should service you well.